Attention Local Candidates
Local candidates are requested by SitNews to provide background information, experience and qualifications for the public office for which they seek election. Candidates are also requested to address in their statements important issues and what each would like to achieve if elected.
Candidate's Statements will be published as they are received. Send your candidate's statement & photograph to editor@sitnews.us
SitNews will provide an unedited public forum in order that citizens can ask questions of the candidates as a group. Personal attacks on candidates will not be allowed. Candidates are encouraged to participate in the public forum.
Candidates & Statements

Contact


Webmail Letters


News Tips


Search Sitnews


Copyright Info


Archives
Today's News


Alaska


Ketchikan


Top Stories


U.S. News


U.S. Politics


Stock Watch


Personal Finance


Science News


US Education News


Parenting News


Seniors News


Medical News


Health News


Fitness


Offbeat News


Online Auction News


Today In History


Product Recalls


Obituaries
Quick News Search


Alaska


Ketchikan


SE Alaska


Alaska News Links
Columns - Articles


Dave Kiffer


Arts & Entertainment


Parnassus Reviews


Jason Love


Fish Factor


Bob Ciminel


Chemical Eye On...


Rob Holston


More Columnists
Ketchikan


Our Troops
Historical Ketchikan


June Allen


Dave Kiffer


Louise B. Harrington
Recognition


Match of the Month


Asset Builders
Kid's Corner


Bob Morgan
Ketchikan Arts & Events


Ketchikan Museums


KTN Public Libraryt


Parks & Recreation


Chamber
Lifestyles


Home & Garden


Food & Drink


Arts & Culture


Book Reviews


Movie Reviews


Celebrity Gossip
On the Web


Cool Sites


Webmaster Tips


Virus Warnings
Sports


Ketchikan Links


Top Sports News
Public Records


FAA Accident Reports


NTSB Accident Reports


Court Calendar


Court Records Search


Wanted: Absconders


Sex Offender Reg.


Public Notices
Weather, Webcams


Today's Forecast


KTN Weather Data


AK Weather Map


Ketchikan Webcam


SE AK Webcams


Alaska Webcams


AK Earthquakes


Earthquakes
TV Guide


Ketchikan
Ketchikan Phone Book


Yellow Pages


White Pages
Employment


Employment
Government Links


Local Government


State & National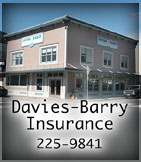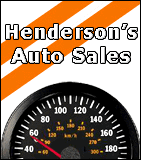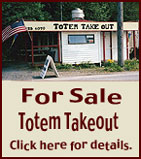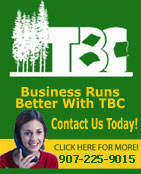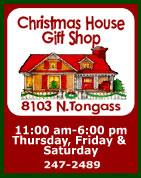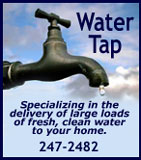 Monday
September 10, 2007



Ward Lake: Grazing Sitka Black-tailed Doe
Front Page Photo by Jodi Muzzana

Fish Factor: 2007 salmon harvest already one for the record books By LAINE WELCH - Catches are still trickling in but Alaska's 2007 salmon harvest is already one for the record books.

As of Sept. 7 the total tally had topped 200 million fish, making it the 5th largest salmon harvest in history. Preseason forecasts pegged the 2007 harvest at 180 million fish, up 21 percent from the previous year.

Powering the 2007 season: pinks.

Strong runs throughout the Gulf produced hefty hauls in the primary production regions of Southeast Alaska, Kodiak and especially Prince William Sound, where the catch topped 60 million pinks to set an all time record. The statewide harvest of roughly 135 million pink salmon (compared to 73 million last year) ranks second to the largest catch of 161 million pink salmon taken in 2005.

Alaska's sockeye salmon harvest of 47 million ranks at #8 since the turn of the last century. Nearly 30 million of the total red take came from Bristol Bay.

"It's the fourth year in a row that the Alaska sockeye catch has topped 40 million. That's only happened 14 times in the history of the state," said market analyst Chris McDowell. Alaska's largest sockeye salmon catch was 64 million taken in 1993.

"Sockeye and pinks big are the big success stories for this season. Chinook, coho and chum salmon (runs) weren't as strong as we were expecting, but there were still pretty good harvests," said Geron Bruce, assistant state director of commercial fisheries.

Chum salmon catches might reach 16 million, out of a projected 25 million fish. For Chinook (king) salmon, a statewide harvest of 498,000 is well below the forecast of 789,000 fish.

Bruce said cohos are still coming in, but those runs have been a bit disappointing statewide. The total take so far of 2.6 million silvers is down by nearly half of the preseason projected catch.

State number crunchers are busy calculating the value of Alaska's 2007 salmon season, but it's safe to say it will continue on its upward trend.

The higher catches and an uptick in salmon prices across the board will boost the dockside value above last year's $346 million for a harvest of 141 million fish.

Bruce said all signs point to continuing bountiful catches throughout Alaska.

"We're in the highest period of sustained commercial salmon harvests in Alaska history, and it's continuing. That's the key thing," he said.

Alaska's all time record salmon catch was 221 million fish taken in 2005. - More...
Monday AM - September 10, 2007

Alaska: Alaska ocean explorers peruse Bering Sea canyons By BRANDON LOOMIS - Ocean explorers diving in and near gaping Bering Sea canyons last month found oases of coral and sponge sheltering fish and crabs, cradles of life below and sometimes in vast commercial trawling grounds.

It was scientists' first look into the Zhemchug Canyon, a crevice bigger than the Grand Canyon that some believe is a crucial rearing ground for species that spread throughout the continental shelf on Alaska's southwest.

Dropping about 2,000 feet in one-person submarines, they got mankind's first view of brilliant seascapes amid the muddy plains that slope toward and then into the canyons.

"It was absolutely startling to view some of these especially minute species at such proximity," said Juneau, Alaska-based marine ecologist and consultant Michelle Ridgway.

She dangled within inches of corals the shade of a burnt orange sunset near massive schools of magenta rockfish.

"In the submersibles we could look into openings in the sponges, observe crustaceans," she said.

The colors seemed out of place in the cold, gray Bering Sea.

"It's really amazing, that far north," Ridgway said. - More...
Monday AM - September 10, 2007

Washington Calling: Sept. 11 anniversary fallout ... Fighting fat ... More By LISA HOFFMAN - Six years after the Sept. 11 terror attacks united Americans in common cause, the anniversary is itself now treated in many quarters as just another opportunity for political bloodletting.

This year, there's already been a battle over the role that former New York City Mayor Rudolph Giuliani should play in the commemoration at Ground Zero now that he's a GOP presidential candidate.

In past years, he helped read the names of those who died in the Twin Towers' collapse; this year he will only be permitted to read a section of unspecified text. And a series of videos blaming him for ignoring sick rescue workers and failing to prepare his city for such a disaster will be released.

In Washington on Tuesday, the Senate will have its turn to blast or embrace the progress report on the "surge" in Iraq, which President Bush says is a pivotal front in the post-9/11 war on terror and Democrats say was a disastrous mistake that only fueled the world's hatred of us. And both sides on the war will turn up their rhetoric in advance of demonstrations slated for next Saturday (Sept. 15).

Lost in the babble is the effort to make Sept. 11 a day for public service, volunteerism and charitable acts. Check out www.mygooddeed.org, an organization that has received pledges for more than 50,000 good deeds to be done to pay tribute to the fallen of 9/11 and rekindle the sense of common purpose that drew us together. - More...
Monday AM - September 10, 2007

Columns - Commentary

Dave Kiffer: Alaska in the Spotlight - Alaska has been in the national media lately and - for a change - it was nothing about a Bridge to Nowhere/Somewhere/Anywhere.

First, National Geographic did its "once a decade" hit and run visit to the Tongass National Forest earlier this summer.

Seems like every ten years that august magazine sends a writer/photog up our way for an "update."

And each time I see the Tongass on the cover, I cringe.

It's always a good news/bad news kind of thing.

The good news is that the photos will be great.

Close ups of whales, bears and waterfalls and maybe a cruise ship or three clogging Tongass Narrows. Always at least one great shot for the screen saver!

The bad news is that - unfortunately - the story will always be the same.

In fact, it's hard to tell if the story is about "the Tongass" in 1970, 1980, 1990 or 2000 because the "facts" as presented never seem to change.

On one side of the debate are "timber beast yahoos" and on the other side are "environmental wackos." There's no middle ground for the rest of us. We don't even exist. - More...
Monday AM - September 10, 2007

Preston MacDougall: Chemical Eye on Schrödinger's Bridge - Implicit in the saying "We'll cross that bridge when we come to it", is the assumption that the bridge will still be there if we can't find a way to avoid it.

With all the press coverage after the deadly tragedy of the unexpected collapse of the I-35 bridge in Minneapolis, people are getting a glimpse into the paradox that quantum theorists refer to as Schrödinger's cat.

Imagine a cat in an electrically-shielded, soundproof box, along with a glass vial of hydrogen cyanide that has a hammer and sickle poised above it. The sickle is irrelevant, but the hammer is held in position by a latch that will release if it receives a radio signal from a Geiger counter that is also inside the box.

The Geiger counter will send a signal whenever it is bombarded by the energetic alpha particles that will result from the nuclear disintegration of the polonium-210 atoms in the cat's KGB-supplied flea collar, left over from the era when Mikhail Bulgakov's "The Master and Margarita" was considered subversive by the Soviets.

That was a long time ago, and the polonium speck was small to begin with. Since each polonium atom has a 50-50 chance of disintegrating every 138 days, becoming a completely non-radioactive lead-206 atom, the flea collars don't "go off" very often. There is absolutely no way to predict when the next nuclear disintegration will occur, nor if the cat will be positioned such that the alpha particles hit the Geiger counter, and you can Rube Goldberg the rest. - More...
Monday AM - September 10, 2007




Ketchikan

Ketchikan Police Report
AK Troopers Daily Dispatch
Today's Forecast
Satellite
Today's Weather Images
Marine Forecasts
Ketchikan Weather Data
Current AK Weather Map

CLASSIFIEDS

Publish ad
Please select the proper category before posting.




CLASSIFIEDS' CATEGORIES

Announcements and
Help Wanted
For Sale / Free Stuff
Garage Sales
Homes / Apts/ Property
Pets
Wanted
Lost & Found
Local Services
Publish your ad

More Front Page Archives

Viewpoints
Opinions/Letters
Basic Rules

New library construction By David Dossett - In response to recent letters addressing the actions of the City Council in seeking land for a new library building, I would like to present some information regarding the need for a new building. - More...
Monday PM - September 10, 2007

Insurance industry fails to redefine the law By Sen. Kim Elton - Alaska's auto and home insurance consumers caught a break late last month when the Alaska Supreme Court doled out justice and didn't succumb to the 'just us' arguments of the insurance industry. - More...
Monday PM - September 10, 2007

Planning, businesses By Richard Harney - In response to Michael McColley's comment about being able to tell people what businesses are allowed in any town, the city definitely can. Many cities put a distance on how far apart certain businesses or types of businesses can locate to one another or other types of businesses. This is done as to not have one location become saturated with only one type of business. Many cities enact these zoning codes for the benefit of their city. - More...
Monday PM - September 10, 2007

Bears in Bear Valley By Julie Steiner - This letter is in regards to the residents of Bear Valley that have been having bear problems.... I have an easy solution: Invest in a bear-proof garbage enclosure from Southeast Fence Specialists. These enclosures are "Guaranteed" to keep the bears out of your garbage. And if they happen to get into your garbage while it's in these enclosures, then we will come and clean-up your mess and fix the enclosure for free! - More...
Monday PM - September 10, 2007

Retail Overlay District? By Chris Elliott - Re Ms. McCreary's letter (Tourist Destination & Planning not just Ketchikan):

First, the idea that those with sufficient financial resources could support new entrepreneurs and encourage new business owners is a good one so long as everyone understands and agrees that those with sufficient financial resources are not obligated to do so, and should they do so, it would be out of the kindness of their hearts rather than as some type of quid pro quo for being allowed to rent, sell or lease their real property as they see fit. - More...
Sunday PM - September 09, 2007

Library By John Stewart - I was here when the Centennial building was constructed for the purpose of housing the library, which had been crowded into the City Hall building.

I happen to think that it is a masterpiece of architecture; perfectly site-situated, and very successful for it's intended purpose. It could not fit into it's surroundings better if it had grown there. - More...
Sunday PM - September 09, 2007

Library RFP By Scott Cragun - I would like to express my support of the proposal by Patrick Jirschele for two reasons.

1. It would be cheaper to expand on the current building site than to develop a new site and build a new structure. - More...
Sunday PM - September 09, 2007

The Bear Essentials By Ardath Piston - few thoughts on the many letters I have read concerning bears: I agree 100% that the City and Borough need to follow Juneau's lead and fine people if their garbage is not properly confined. - More...
Sunday PM - September 09, 2007

Jewerly Stores and Black Bears By Michael McColley - Wow, come on Alaskans, you know that Ketchikan voted down the head tax, a few years ago. And then raised the airport ferry passes. Backfired on you voting down head tax -- instead now you pay more. Property taxes are up, why? Because someone missed some opportunities. - More...
Sunday PM - September 09, 2007

Shoot the bears By Amber Williams-Baldwin - I for one am agreeing with common sense! Try not being able to go outside to catch the bus because there's a bear in your bus stop and the bus can't get closer to your house. That's what I put up with ever since kindergarten. Or having to be let off the bus at a friend's house because a bear is in your rock flower garden by your door and Fish and Game can't come. - More...
Sunday PM - September 09, 2007

Bear Valley and Bears By Michelle Sanchez - I must say in the last 10 year I have seen and come across many black bears and they are very smart. They do not forget. - More...
Sunday PM - September 09, 2007

Bears By Eileen Small - I again simply wish to state my opinion on the bear issue. I appreciate that some others may not agree and that is certainly their right. - More...
Sunday PM - September 09, 2007

Tourist Destination & Planning-Clarification By Bobbie McCreary - In my recent posting, I took a poorly aimed shot at the attention paid to the "racism" topic now connected to the discussions about the jewelry store initiative and missed the target! - More...
Sunday PM - September 09, 2007


More Letters/Viewpoints
Webmail your letter or
Email Your Letter To: editor@sitnews.us

---

E-mail your news tips, news
releases & photos to:
editor@sitnews.us

SitNews
Stories in the News
©1999 - 2007
Ketchikan, Alaska

M.C. Kauffman, Webmaster/Editor
webmaster@sitnews.us

In Memory of SitNews's first editor,
Dick Kauffman
1932-2007

Locally owned & operated.
Online since 1999

Articles & photographs that appear in SitNews are protected by copyright and may not be reprinted or distributed without written permission from and payment of required fees to the proper sources.