Attention Local Candidates
Local candidates are requested by SitNews to provide background information, experience and qualifications for the public office for which they seek election. Candidates are also requested to address in their statements important issues and what each would like to achieve if elected.
Candidate's Statements will be published as they are received. Send your candidate's statement & photograph to editor@sitnews.us
SitNews will provide an unedited public forum in order that citizens can ask questions of the candidates as a group. Personal attacks on candidates will not be allowed. Candidates are encouraged to participate in the public forum.
Candidates & Statements

Contact


Webmail Letters


News Tips


Search Sitnews


Copyright Info


Archives
Today's News


Alaska


Ketchikan


Top Stories


U.S. News


U.S. Politics


Stock Watch


Personal Finance


Science News


US Education News


Parenting News


Seniors News


Medical News


Health News


Fitness


Offbeat News


Online Auction News


Today In History


Product Recalls


Obituaries
Quick News Search


Alaska


Ketchikan


SE Alaska


Alaska News Links
Columns - Articles


Dave Kiffer


Arts & Entertainment


Parnassus Reviews


Jason Love


Fish Factor


Bob Ciminel


Chemical Eye On...


Rob Holston


More Columnists
Ketchikan


Our Troops
Historical Ketchikan


June Allen


Dave Kiffer


Louise B. Harrington
Recognition


Match of the Month


Asset Builders
Kid's Corner


Bob Morgan
Ketchikan Arts & Events


Ketchikan Museums


KTN Public Libraryt


Parks & Recreation


Chamber
Lifestyles


Home & Garden


Food & Drink


Arts & Culture


Book Reviews


Movie Reviews


Celebrity Gossip
On the Web


Cool Sites


Webmaster Tips


Virus Warnings
Sports


Ketchikan Links


Top Sports News
Public Records


FAA Accident Reports


NTSB Accident Reports


Court Calendar


Court Records Search


Wanted: Absconders


Sex Offender Reg.


Public Notices
Weather, Webcams


Today's Forecast


KTN Weather Data


AK Weather Map


Ketchikan Webcam


SE AK Webcams


Alaska Webcams


AK Earthquakes


Earthquakes
TV Guide


Ketchikan
Ketchikan Phone Book


Yellow Pages


White Pages
Employment


Employment
Government Links


Local Government


State & National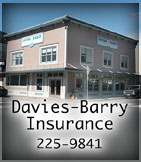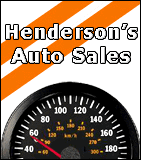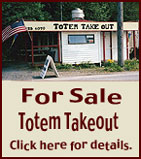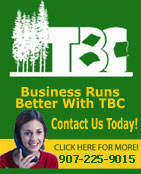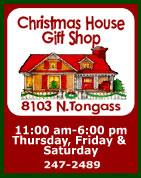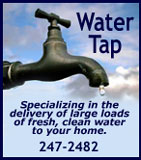 Saturday
September 15, 2007



All Creatures Great and Small...
This friendly, but fierce looking Ketchikan wolf-eel is a favorite of divers. The wolf-eel can often be spotted peering out of the many crevices and holes in popular local dive sites. When lured out of their dens in search of their favorite food the Sea Urchin, this impressive fish is a sight to behold, growing to a maximum length of 8'. Wolf-eels are actually a fish with an elongated body and are referred to by scientists as a "wolf-fish". Wolf-eels range from southeastern Alaska to southern California.
Front Page Photo by Mike Kurth

Ketchikan: 70% of Ketchikan's schools make DOE's adequate progress list - Thirty of Alaska's 54 school districts made adequate yearly progress for the 2006-2007 school year under the federal No Child Left Behind Act, Alaska Education Commissioner Barbara Thompson announced Thursday.

Statewide that represents an improvement from 25 districts making adequate yearly progress (AYP) in 2005-2006 and 22 districts doing so in 2004-2005. Of those districts listed by the Department as not making adequate yearly progress was the Ketchikan School District.

In the Ketchikan School District, seven schools were listed as making adequate yearly progress for the 2007-2008 school year based on the 2006-2007 data. They are: Fawn Mountain Elementary, Houghtaling Elementary, Ketchikan Charter School, Ketchikan High School, Point Higgins Elementary, Schoenbar Middle School, and Tongass School of Arts & Sciences.

Ketchikan Correspondence, Ketchikan Regional Youth Facilities and Revilla Jr/Sr High School were listed by the Alaska Department of Education as not meeting adequate yearly progress for the 2007-2008 school year based on the 2006-2007 data.

The Ketchikan School District as a whole does not meet aedquate yearly progress (AYP) for the 2006-2007 school year according to the Alaska Department of Education. The Ketchikan School District is at an AYP Level 2. The Alaska Department of Educatiion notes that districts in Level 2 and above must develop and implement a district improvement plan, submit the plan to EED, request technical assistance from EED, and provide notice to parents.

The goal of No Child Left Behind is that all students be proficient in reading and math by the end of the 2013-2014 school year. The AYP process provides an annual check of school and district progress toward this goal.

"This year's results show that more districts are implementing effective strategies to improve student performance," Thompson said. "The State Board of Education & Early Development believes that all Alaska students can meet our standards, but we recognize that this takes time. As instruction is aligned with the academic expectations that Alaska educators have set for each grade level, more students are scoring proficient on our state assessments."

Districts statewide are held accountable for AYP in the same way individual schools are. Alaska students in grades 3 to 10 take state standards-based assessments in reading, writing and math. The reading and writing scores are combined into one language arts score.

Districts are held accountable for meeting proficiency targets in those assessments for the student body as a whole and in nine subgroups of students; African American, Alaska Native/American Indian, Asian, Caucasian, Hispanic, multi-ethnic, economically disadvantaged, students with disabilities, and students with limited English proficiency. - More...
Saturday - September 15, 2007

Ketchikan: Ketchikan-based Tongass Substance Screening Named Bill Bivin Small Business of the Year by Alaska State Chamber of Commerce - The Alaska State Chamber of Commerce named Ketchikan-based Tongass Substance Screening as the 2007 Bill Bivin Small Business of the Year at their 48th Annual Convention and Trade Show in Anchorage.

The Bill Bivin Small Business of the Year Award, established in 1993, pays tribute to businesses that exemplify leadership, ethics and organization. These businesses demonstrate consistent community involvement, excellent business reputation and established leadership in their respective field. Tongass Substance Screening fully embodies all of these qualities.

Tongass Substance Screening owner Renee Schofield established her specialized drug and alcohol collection and testing services in 1999. Since then she established branch operations in Juneau and most recently in Keokuk, Iowa. The company specializes in drug and alcohol screening and program management for Federal and non-Federal agencies. They offer phlebotomy services, audiology, EKG, Spirometer testing and crime and trauma scene decontamination.

Schofield saw a need for education services and began a second company AK S.T.A.R., which specialized in phlebotomy training, CPR/First Aid classes, customer service training and other continuing education courses for health care providers.

Schofield does not stop there. She works hard, but still finds time to volunteer and make a difference in her community of Ketchikan. Schofield is a strong supporter of the Ketchikan Chamber, serving as Past President and an active committee member. She is a long time volunteer with the March of Dimes Walk-a-thon event in Ketchikan, serving as co-chair of the campaign for fifteen years and as Chair since 1998. - More...
Saturday - September 15, 2007

Ketchikan: Alaska Steps Up Efforts to Eradicate Rats; Regulations now in effect - New state regulations aimed at increasing awareness of the dangers posed to Alaska by rats, and at helping eradicate rats from the state, became effective Thursday. The regulations, passed by the Alaska Board of Game in March, will give state and federal agencies needed tools to address a significant threat to Alaska's wildlife, said Alaska Department of Fish and Game (ADF&G) Commissioner Denby Lloyd.

As the state with the most coastline in the United States, Alaska is particularly vulnerable to this invasive species coming in to our ports and harbors, according to Ron Clarke, Assistant Director of Wildlife Conservation at ADF&G. "More than 100 species of ground-nesting birds used for subsistence in Alaska may be vulnerable to rats, if rats colonize their areas," Clarke said. "Norway rats have been found on 21 large islands in Alaska; and a dozen communities in the state, from Ketchikan to Nome, are known to have breeding colonies. Without control and prevention actions, rats in these areas can be easily spread to other parts of the state."

"Rats have already done terrible damage to wild birds and other species on islands in the state," he said. "For example, hundreds of dead auklets have been found in rat dens on Kiska Island in the western Aleutians, which used to be rat-free."

The regulations that became effective on September 13, 2007, essentially require boaters, shippers, and others moving containers that may contain rats to be vigilant in checking for rats and in taking action to control or eradicate rats when they are found. Enforcement will focus largely on prevention of rat spills (releases), assistance to shippers and others, and voluntary compliance. - More...
Saturday - September 15, 2007

Alaska: Governor Forms Alaska Climate Change Sub-Cabinet - Alaska Governor Sarah Palin on Friday signed Administrative Order 238 establishing a sub-cabinet to prepare a climate change strategy.

"Many scientists note that Alaska's climate is changing," Governor Palin said. "We are already seeing the effects. Coastal erosion, thawing permafrost, retreating sea ice and record forest fires affect our communities and our infrastructure. Some scientists tell us to expect more changes in the future. We must begin to prepare for those changes now."

Governor Sarah Palin signs Administrative Order 238 establishing a
sub-cabinet to prepare a climate change strategy.
Photo courtesy Office of the Governor


The Climate Change Sub-cabinet will consolidate the state's knowledge about the expected effects of global warming in Alaska, recommend measures and policies to prepare our communities and residents to respond to expected effects, and guide the state's participation in local, regional and national efforts to curb and to respond to global warming.

Members of the sub-cabinet include the commissioners of the Departments of Commerce, Community and Economic Development; Environmental Conservation; Natural Resources; Fish and Game; and Transportation and Public Facilities. It is chaired by the Commissioner of Environmental Conservation. - More...
Saturday - September 15, 2007

Alaska: Statewide Language Interpreter Center Opens; Center will link qualified interpreters with private and public entities throughout state - The Alaska Immigration Justice Project will open the doors of the first statewide Language Interpreter Center in Anchorage on Sept. 21, 2007.

"The ability to understand and be understood is fundamental to everything from education and commerce to medical care and justice delivery," said Stephanie Cole, Administrative Director of the Alaska Court System. "The Language Interpreter Center provides a vital service to all who endeavor to ensure that Alaskans are treated fairly and equally."

The 2000 Census estimates 37 percent of Alaskans speak English less than "very well." The most common languages encountered by businesses and service organizations in Alaska are Spanish, Yupik, Russian, Tagalog, Korean, Ukrainian and Inupiaq, according to the Alaska Court System: Oral Language Needs Assessment Project Survey 2004. - More...
Saturday - September 15, 2007

Ketchikan: KNIFE AND FIREWORKS TAKEN FROM THREE STUDENTS AT FAWN MOUNTAIN ELEMENTARY - The Ketchikan Gateway Borough School District announced Thursday that a knife and fireworks were taken from three students at Fawn Mountain Elementary.

In a news release Thursday the District wrote that upon learning of dangerous items on the campus the Fawn Mountain Elementary Administration followed crisis management procedures. The situation was handled quickly and without incident. School District discipline procedures were implemented. - More...
Saturday - September 15, 2007




Ketchikan

Ketchikan Police Report
AK Troopers Daily Dispatch
Today's Forecast
Satellite
Today's Weather Images
Marine Forecasts
Ketchikan Weather Data
Current AK Weather Map

CLASSIFIEDS

Publish ad
Please select the proper category before posting.




CLASSIFIEDS' CATEGORIES

Announcements and
Help Wanted
For Sale / Free Stuff
Garage Sales
Homes / Apts/ Property
Pets
Wanted
Lost & Found
Local Services
Publish your ad

More Front Page Archives

Viewpoints
Opinions/Letters
Basic Rules

New library building site By Heidi Ekstrand - As a member of the Friends of the Library, I was on the site selection committee that evaluated the first round of land proposals submitted for consideration as possible sites for a new library building. - More...
Saturday PM - September 15, 2007

Public discussion on a future library site is a good thing By Susan Fisher - More than $100,000 is in the Friends of the Ketchikan Public Library Building Fund - with really big thanks to Norman Ream and the Southeast Alaska Sea Pilots, plus the many untold volunteer hours in book sales, craft sales, raffle sales, membership sales and on and on! (Marjorie Ann Voss's wonderful estate donation is to the City, not the Friends.) FOTL members are people who love our community library and want to keep it going and growing. - More...
Saturday PM - September 15, 2007

Jewelry Stores in Downtown Ketchikan By Mark Steiner - For those who oppose Jewelry stores in Ketchikan you've got it all wrong. For those of you who oppose the Ketchikan Chamber of Commerce's view on this matter you are wrong as well. The Chamber's members are business owners, mostly local residents, and consumers. They have a direct impact on the community of Ketchikan and the surrounding area. The members of the Chamber have a direct affect on this community in that they have chosen to take a risk, be a business owner, provide you with a good or service that you demand, and provide you with jobs. Since they don't rely on anybody else for income other than the consumer who chooses to purchase the good or service they are providing, they obviously have the economic growth of Ketchikan in mind. We should respect their opinion, but also know that we don't have to follow their view. - More...
Saturday PM - September 15, 2007

Jewelry Store Initiative By Michael Moyer - It is true that one the intentions of zoning codes is to control the growth of a community in a certain direction. However in order for a initiative to become part of the code it must pass several tests built into our system to ensure it will be, enforcable by the municipality, beneficial to the community, and if it sets a precidence for other legal action then it must be able remain when challanged in the courts. The present "Jewelry Store Initiative" is not a viable choice for the planning of the community. - More...
Saturday PM - September 15, 2007

Smarter than the average bear? Apparently not. By Vanessa Nowland - Wow, when will people get it? It's really very simple. Take care of securing your garbage! Rinse out food containers, store garbage in a place where bears cannot access it. Put a tie down strap on your can or call Julie Steiner for a bear proof fence system. - More...
Saturday PM - September 15, 2007

City and State Reps Should Do their Job By Marina Keirn - I must say that I agree with Eileen Small. Our City and State reps should do their job, and the way to do it is with an ordinance. That way when people bait the bears with their non-secured trash, they will get a fine. Remember, it is against the law to feed wildlife. If people are fined, then maybe they will lose their helpless attitudes and actually make an effort to secure their trash. The attitudes go beyond helpless and become lazy when the torn up garbage sits for weeks on end. Come on, it is just filthy and disgusting. I am tired of seeing it lay around with bugs flying around it. - More...
Saturday PM - September 15, 2007

Beaches By Ardath Piston - For clarification. The beach mentioned in the paper is not the Coast Guard Beach, it is the 4.5 acre beach on South Point Higgins with homes on either side, often referred to as South Point Higgins Beach or Driftwood Beach. - More...
Saturday PM - September 15, 2007

Nit Picking By M. E. Cleveland - Just wanted readers and frustrated parents to know that the mayo really does work on head lice...it smothers the critters...protects the hair as well versus harsh chemicals and poisons. Also, when we lived in Ketchikan a nurse at Callisto Clinic told us to make sure to eat green leafy veggies, as well as adding a bit of tea tree oil to shampoos and conditioners to ward them off. - More...
Saturday PM - September 15, 2007

More Letters/Viewpoints
Webmail your letter or
Email Your Letter To: editor@sitnews.us

---

E-mail your news tips, news
releases & photos to:
editor@sitnews.us

SitNews
Stories in the News
©1999 - 2007
Ketchikan, Alaska

M.C. Kauffman, Webmaster/Editor
webmaster@sitnews.us

In Memory of SitNews's first editor,
Dick Kauffman
1932-2007

Locally owned & operated.
Online since 1999

Articles & photographs that appear in SitNews are protected by copyright and may not be reprinted or distributed without written permission from and payment of required fees to the proper sources.