Attention Local Candidates
Local candidates are requested by SitNews to provide background information, experience and qualifications for the public office for which they seek election. Candidates are also requested to address in their statements important issues and what each would like to achieve if elected.
Candidate's Statements will be published as they are received. Send your candidate's statement & photograph to editor@sitnews.us
SitNews will provide an unedited public forum in order that citizens can ask questions of the candidates as a group. Personal attacks on candidates will not be allowed. Candidates are encouraged to participate in the public forum.
Candidates & Statements

Contact


Webmail Letters


News Tips


Search Sitnews


Copyright Info


Archives
Today's News


Alaska


Ketchikan


Top Stories


U.S. News


U.S. Politics


Stock Watch


Personal Finance


Science News


US Education News


Parenting News


Seniors News


Medical News


Health News


Fitness


Offbeat News


Online Auction News


Today In History


Product Recalls


Obituaries
Quick News Search


Alaska


Ketchikan


SE Alaska


Alaska News Links
Columns - Articles


Dave Kiffer


Arts & Entertainment


Parnassus Reviews


Jason Love


Fish Factor


Bob Ciminel


Chemical Eye On...


Rob Holston


More Columnists
Ketchikan


Our Troops
Historical Ketchikan


June Allen


Dave Kiffer


Louise B. Harrington
Recognition


Match of the Month


Asset Builders
Kid's Corner


Bob Morgan
Ketchikan Arts & Events


Ketchikan Museums


KTN Public Libraryt


Parks & Recreation


Chamber
Lifestyles


Home & Garden


Food & Drink


Arts & Culture


Book Reviews


Movie Reviews


Celebrity Gossip
On the Web


Cool Sites


Webmaster Tips


Virus Warnings
Sports


Ketchikan Links


Top Sports News
Public Records


FAA Accident Reports


NTSB Accident Reports


Court Calendar


Court Records Search


Wanted: Absconders


Sex Offender Reg.


Public Notices
Weather, Webcams


Today's Forecast


KTN Weather Data


AK Weather Map


Ketchikan Webcam


SE AK Webcams


Alaska Webcams


AK Earthquakes


Earthquakes
TV Guide


Ketchikan
Ketchikan Phone Book


Yellow Pages


White Pages
Employment


Employment
Government Links


Local Government


State & National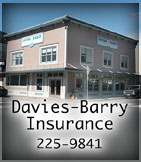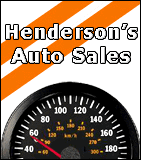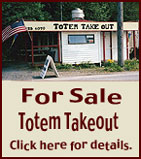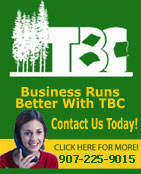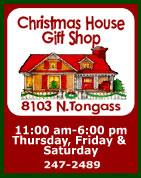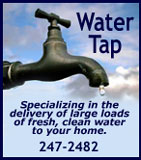 Wednesday
September 12, 2007



9-11 Remembrance
A fireman's axe hangs from a fire ladder at the west end Ketchikan Fire Station Tuesday in remembrance of those who lost their lives on Sept. 11, 2001.
Front Page Photo by Carl Thompson

Alaska: CAUSE OF KEPALA BOAT FIRE IN PRINCE WILLIAM SOUND INVESTIGATED - The Coast Guard is investigating the cause of a boat fire aboard the 50-foot fishing vessel Kepala that occurred Tuesday near Black Point at the northern entrance to the Tititlek Narrows in Prince William Sound. No injuries have been reported and no pollution has been observed.

The Coast Guard is investigating the cause of a boat fire aboard the 50-foot Kodiak-based fishing vessel Kepala.
Official Coast Guard photo courtesy of Air Station Kodiak

The nearby Good Samaritan vessel Sound Pacer notified the Coast Guard that the Kepala was on fire and Coast Guard crews were dispatched to respond around 1 p.m. Tuesday. The three personnel on board deployed their life raft and abandoned ship. They were recovered by the Good Samaritan fishing vessel Tri-K that was in the area and taken to Cordova. - More...
Wednesday PM - September 12, 2007

Alaska: Controversy over drilling in Alaska By WESLEY LOY - Two decades ago, when Dutch oil giant Shell was poking holes in the ice-clogged Arctic Ocean, Rick Fox was a young buck managing the company's drilling rigs.

Some of the holes hit oil, and Fox and the other oil men felt pretty good about what they found.

But none of the discoveries was developed -- the price of oil was too low and the finds too remote -- and Shell abandoned Alaska's Arctic.

Now Fox, 55, and Shell are mounting an aggressive return to the polar ocean, staking hundreds of millions of dollars to lease vast offshore acreage, staff an Anchorage office and assemble a flotilla of drilling ships to sink more holes in the Beaufort Sea.

The reason for the return is the high price of oil plus potential for big discoveries, says Fox, now the company's Alaska asset manager.

"Conditions are right for us to re-enter and give it another shot," he says. "And we are committed in a very big way."

If Shell and other companies that might follow are successful, they could open a vast frontier and ignite a potentially dazzling new era for Alaska's most important industry, oil and gas.

But getting there has proven difficult. Recently, the 9th U.S. Circuit Court of Appeals in San Francisco dealt what could be a death blow to Shell's drilling plans -- at least for this year.

Citing "serious questions" raised by the North Slope Borough, Native whale hunters and national environmental groups, a three-judge panel ruled Shell can't drill until petitions opposing the project are resolved. - More...
Wednesday PM - September 12, 2007


Alaska Science: The first satellite's Alaska connection By NED ROSELL - On any clear, dark night you can see them, gliding through the sky and reflecting sunlight from the other side of the world. Manmade satellites now orbit our planet by the thousands, and it's hard to stargaze without seeing one.

Researchers from the Geophysical Institute track the Sputnik 1 satellite in the Ballaine Lake tracking station, October 1957. From left are Bob Merritt, Joe Pope, Pete Michelow, Gordon Little, Glen Stanley and Ernest Stiltner.
Photo courtesy the Geophysical Institute, UAF.

The inky black upper atmosphere was less busy 50 years ago, when a few young scientists stepped out of a trailer near Fairbanks to look up into the cold October sky. Gazing upward, they saw the moving dot that started it all, the Russian-launched Sputnik 1.

Those Alaskans, working for the Geophysical Institute at the University of Alaska Fairbanks, were the first North American scientists to see the satellite, which was the size and shape of a basketball, and, at 180 pounds, weighed about as much as a point guard.

The Alaska researchers studied radio astronomy at the campus in Fairbanks. They had their own tracking station in a clearing in the forest near Ballaine Lake on the northern portion of university land. This station, set up to study the aurora and other features of the upper atmosphere, enabled the scientists to be ready when a reporter called the institute with news of the Russians' secret launch of the world's first manmade satellite. Within a half hour of that call, an official with the Naval Research Laboratory in Washington D.C. called Geophysical Institute Deputy Director C. Gordon Little with radio frequencies that Sputnik emitted. It was time to scramble.

"The scientists at the Institute poured out of their offices like stirred-up bees," wrote a reporter for the "Farthest North Collegian," the UAF campus newspaper.

Crowded into a trailer full of equipment about a mile north of their offices, the scientists received the radio beep-beep-beep from Sputnik and were able to calculate its orbit. They figured it would be visible in the northwestern sky at about 5 a.m. the next day. On that morning, three of them-Joe Pope, Bob Leonard, and Gian Carlo Rumi-stepped outside the trailer to see what Little described as "a bright star-like object moving in a slow, graceful curve across the sky like a very slow shooting star."- More...
Wednesday PM - September 12, 2007

Science - Technology: Salt water as fuel? Pa. man hopes so By DAVID TEMPLETON - For obvious reasons, scientists long have thought that salt water couldn't be burned.

So when an Erie, Pa., man announced he'd ignited salt water with the radio-frequency generator he'd invented, some thought it a was a hoax.

John Kanzius tried to desalinate seawater with a generator he developed to treat cancer, and it caused a flash in the test tube.

Within days, he had the salt water in the test tube burning like a candle, as long as it was exposed to radio frequencies.

His discovery has spawned scientific interest in using the world's most abundant substance as clean fuel, among other uses.

Rustum Roy, a Penn State University chemist, held a demonstration last week at the university's Materials Research Laboratory in State College, to confirm what he'd witnessed weeks before in an Erie lab.

"It's true, it works," Roy said. "Everyone told me, 'Rustum, don't be fooled. He put electrodes in there.' "

But there are no electrodes and no gimmicks, he said.

Roy said the salt water isn't burning per se, despite appearances. The radio frequency actually weakens bonds holding together the constituents of salt water -- sodium chloride, hydrogen and oxygen -- and releases the hydrogen, which, once ignited, burns continuously when exposed to the RF energy field. Kanzius said an independent source measured the flame's temperature, which exceeds 3,000 degrees Fahrenheit, reflecting an enormous energy output.

As such, Roy, a founding member of the Materials Research Laboratory and expert in water structure, said Kanzius' discovery represents "the most remarkable in water science in 100 years."

But researching its potential will take time and money, he said. One immediate question is energy efficiency: The energy the RF generator uses vs. the energy output from burning hydrogen.

Roy said he's scheduled to meet Monday with U.S. Department of Energy and Department of Defense officials in Washington to discuss the discovery and seek research funding.

Kanzius said he powered a Stirling, or hot air, engine with salt water. But whether the system can power a car or be used as an efficient fuel will depend on research results.

"We will get our ideas together and check this out and see where it leads," Roy said. "The potential is huge."- More...
Wednesday PM - September 12, 2007




Public Meeting

Friday, September 14, 2007 - 12 noon - The Ketchikan City Council will hold a special meeting in the City Council Chambers to consider: Request for Increase in Funding Authorization; Reimbursable Services Utility Agreements with the Department of Transportation and Public Facilities;
Tongass Avenue Utility Project Phase I, Tongass Avenue Sewer and Water Mains...
Agenda & Information Packets (pdf) (Once the agenda is downloaded, click on each item to download the infomation packets)

Ketchikan

Ketchikan Police Report
AK Troopers Daily Dispatch
Today's Forecast
Satellite
Today's Weather Images
Marine Forecasts
Ketchikan Weather Data
Current AK Weather Map

CLASSIFIEDS

Publish ad
Please select the proper category before posting.




CLASSIFIEDS' CATEGORIES

Announcements and
Help Wanted
For Sale / Free Stuff
Garage Sales
Homes / Apts/ Property
Pets
Wanted
Lost & Found
Local Services
Publish your ad

More Front Page Archives

Viewpoints
Opinions/Letters
Basic Rules

Good suggestion: Bears in Bear Valley By David Hull - AT LAST!!! Someone with a sensible suggestion for the problem bears around town. What a concept! Bear proof garbage enclosures! Now doesn't this make a lot more sense than relocating these blameless creatures to bear heaven? I have no problem dispatching a bear posing a true threat to anyone, especially children, but I have never seen that kind of aggressiveness in the time I have lived in Bear Valley which dates back to way before the new section of Ferry Chasm housing was built. - More...
Wednesday PM - September 12, 2007

Beaches By Pete Lapinski - I see in the newspaper that a good citizen is willing to buy the Coast Guard Beach and donate it back to the borough if they will name it for a deceased relative. Sounds like a hell of a deal to me! So what if the person wants 200 feet out of 1200 feet for a home. The beach needs someone there to watch out for it and keep things from getting out of hand. - More...
Wednesday PM - September 12, 2007

Bears in Garbage By Chris Barry - Yes, the bears can get annoying. Yes, it is my responsibility to keep the bears out of my garbage. But what about my neighbors' garbage? Am I supposed to go out and buy a bear-proof container as Ms Julie Steiner recommends because the bears are getting into someone else's garbage? - More...
Wednesday PM - September 12, 2007

Demand state and city reps to DO THEIR JOB!!!!!! By Eileen Small - And you will provide the "bear secure can" and clean up after the bear at no charge to citizens? RIGHT!!! Probably not!! A good gig for you---but not one I will pay for!!! - More...
Wednesday PM - September 12, 2007

Kudos Again for Senator Kim Elton By Joey Tillson - I am proud to be a supporter of Senator Kim Elton and Governor Sarah Palin. They are constantly looking out for the welfare of all of us Alaskans. - More...
Wednesday PM - September 12, 2007

Common Sense History Lesson By Derek Flom - These next paragraphs are taken from original text, and are still true today: - More...
Wednesday PM - September 12, 2007

A totally repulsive subject By Charlanne Heath - I know, this is a totally repulsive subject and I shudder to even think about it. However, once again I am battling this problem with my children. Why are children allowed to remain in school when they have nits in their hair? Yes I have heard the normal responses how it affects the children if they are "kicked out" of school until the nits are gone, etc. Nonetheless, allowing children to remain in school until they have live lice is a huge mistake! If one of my children gets a cold in their eye and it is even slightly pink, I immediately receive a phone call telling me that they will not be allowed back into school until I obtain a note from their doctor. - More...
Wednesday PM - September 12, 2007

It's about the big picture By Bobbie McCreary - Ms. Elliott, I am not one of the intitiative sponsors--no "win" in it for me. However, I am a strong supporter of our community undertaking a comprehensive planning process. As a citizen, I could indeed "win" from that process. - More...
Wednesday PM - September 12, 2007

Knee-jerk and Kick By Jackie Williams - Folks, read the jewelry store initiative, assess what it says and give it some thought; you will realize it is a knee-jerk reaction to the overabundance of jewelry stores in Ketchikan. - More...
Tuesday AM - September 11, 2007

New library construction By David Dossett - In response to recent letters addressing the actions of the City Council in seeking land for a new library building, I would like to present some information regarding the need for a new building. - More...
Monday PM - September 10, 2007

Insurance industry fails to redefine the law By Sen. Kim Elton - Alaska's auto and home insurance consumers caught a break late last month when the Alaska Supreme Court doled out justice and didn't succumb to the 'just us' arguments of the insurance industry. - More...
Monday PM - September 10, 2007

Planning, businesses By Richard Harney - In response to Michael McColley's comment about being able to tell people what businesses are allowed in any town, the city definitely can. Many cities put a distance on how far apart certain businesses or types of businesses can locate to one another or other types of businesses. This is done as to not have one location become saturated with only one type of business. Many cities enact these zoning codes for the benefit of their city. - More...
Monday PM - September 10, 2007

Bears in Bear Valley By Julie Steiner - This letter is in regards to the residents of Bear Valley that have been having bear problems.... I have an easy solution: Invest in a bear-proof garbage enclosure from Southeast Fence Specialists. These enclosures are "Guaranteed" to keep the bears out of your garbage. And if they happen to get into your garbage while it's in these enclosures, then we will come and clean-up your mess and fix the enclosure for free! - More...
Monday PM - September 10, 2007
More Letters/Viewpoints
Webmail your letter or
Email Your Letter To: editor@sitnews.us

---

E-mail your news tips, news
releases & photos to:
editor@sitnews.us

SitNews
Stories in the News
©1999 - 2007
Ketchikan, Alaska

M.C. Kauffman, Webmaster/Editor
webmaster@sitnews.us

In Memory of SitNews's first editor,
Dick Kauffman
1932-2007

Locally owned & operated.
Online since 1999

Articles & photographs that appear in SitNews are protected by copyright and may not be reprinted or distributed without written permission from and payment of required fees to the proper sources.