SitNews will provide an unedited public forum in order that citizens can ask questions of the candidates as a group. Personal attacks on candidates will not be allowed. Candidates are encouraged to participate in the public forum.
Candidates & Statements

Contact


Webmail Letters


News Tips


Search Sitnews


Copyright Info


Archives
Today's News


Alaska


Ketchikan


Top Stories


U.S. News


U.S. Politics


Stock Watch


Personal Finance


Science News


US Education News


Parenting News


Seniors News


Medical News


Health News


Fitness


Offbeat News


Online Auction News


Today In History


Product Recalls


Obituaries
Quick News Search


Alaska


Ketchikan


SE Alaska


Alaska News Links
Columns - Articles


Dave Kiffer


Arts & Entertainment


Parnassus Reviews


Jason Love


Fish Factor


Bob Ciminel


Chemical Eye On...


Rob Holston


More Columnists
Ketchikan


Our Troops
Historical Ketchikan


June Allen


Dave Kiffer


Louise B. Harrington
Recognition


Match of the Month


Asset Builders
Kid's Corner


Bob Morgan
Ketchikan Arts & Events


Ketchikan Museums


KTN Public Libraryt


Parks & Recreation


Chamber
Lifestyles


Home & Garden


Food & Drink


Arts & Culture


Book Reviews


Movie Reviews


Celebrity Gossip
On the Web


Cool Sites


Webmaster Tips


Virus Warnings
Sports


Ketchikan Links


Top Sports News
Public Records


FAA Accident Reports


NTSB Accident Reports


Court Calendar


Court Records Search


Wanted: Absconders


Sex Offender Reg.


Public Notices
Weather, Webcams


Today's Forecast


KTN Weather Data


AK Weather Map


Ketchikan Webcam


SE AK Webcams


Alaska Webcams


AK Earthquakes


Earthquakes
TV Guide


Ketchikan
Ketchikan Phone Book


Yellow Pages


White Pages
Employment


Employment
Government Links


Local Government


State & National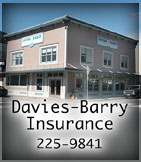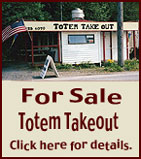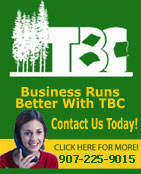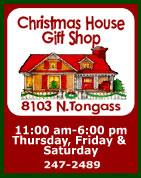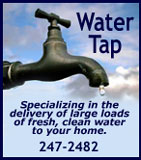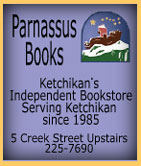 Monday
September 17, 2007



UNITY POLE RAISING IN KASAAN
Front Page Photo by Susan Batho & Bill Hupe

Southeast: UNITY POLE RAISING IN KASAAN By SUSAN BATHO & BILL HUPE - The Alaskan weather and unpaved Prince of Wales roads did not deter the large numbers of people who came to celebrate the raising of the Kasaan Unity Pole outside the Barry C Stewart School in Kasaan Village on Saturday, the 15th of the September. The IFA ferries were completely booked in the days before with cars and walk-ons as the celebrations began early with the meeting of family and friends - new and old - coming to help celebrate the first pole raising in the village in over 35 years. And long after the last visitors' cars had moved off, the partying continued in song and dance and food.

When the early-morning convoy heading from Craig, and Klawock arrived at the village, the rain had really set in. Those with umbrellas shared them as visitors waited for the shuttle, driven by the efficient and hard-working Stephanie. The village organizing committee demonstrated their foresight in planning this event. Although the weather could not be predicted, parking for the numbers of cars was accommodated with parking outside the village and shuttling people in. There was more than adequate seating, bathrooms (always important), and the food never seemed to end. Visitors were literally filled with food, drink and the feeling of celebration that warmed everyone.

Two groups of singers and drummers lifted spirits when the rain fell and helped the crew of carvers complete the last minute touches to the pole; the sweet aroma of red cedar wood chips and sawdust filled the carving shed opposite the Kasaan Community Center. Children had made medicine pouches and gifts for the attendees and handed them out with happy smiles; the school mascot, a tiny dog called Lucky, was petted and spoilt as he darted back and forth making sure everything was moving along as it should. Shortly after noon the raising began, knives and chisels were laid to rest and the Unity Pole was considered complete.

The gathering came to a silence as Anna Peel's soft voice blessed the new pole, opening the afternoon's ceremonies to mark this historic event. An Opening Prayer was given, followed by the Master of Ceremonies, Tony Peele, giving a brief history of Kasaan and with others, related the coming together of the community to create Totem Pole, bringing the areas's rich history and culture alive for the newest generation, and, helping the community to grow, providing opportunities for the children to remain in the area.

The Master Carver, Stan Marsden, was introduced. He discussed the creation of the pole, and introduced and recognized the team of carvers, including his assistant, Stormy Hamar, who had toiled for months on the 38 foot pole, some of them working late into the night in whatever spare time they could find, to bring the dream to fruition. Marsden's final words were drowned out by the applause of the gathering, which by now exceeded five hundred people, all of whom stood for a standing ovation. - More...
Monday - September 17, 2007

Fish Factor: Halibut continues to defy market expectations By LAINE WELCH - "They're in the nose bleed range," is how one industry expert described the high prices for Alaska halibut.

"It's crazy," agreed a major buyer.

"Why should I serve halibut when I can get king crab for less?" quipped restaurateurs in trade journals.

Last year, fishermen at most ports were thrilled to get well over $3 a pound for their catch for the duration of the eight month fishery. This year, the price has seldom dipped below $4 at the docks ­ it's now pushing $5 -- and an eager market remains ready to buy.
Halibut prices are broken out into three weight classes, ranging from 10 to 20 pounds, 20 to 40 pounds and so called '40 ups'. Hold onto your hats for a sampler of prices from around the state last week:

At Dutch Harbor halibut prices were 'holding steady since August' at $4.10, $4.25 and $4.55 a pound. Kodiak prices were in the range of $4.20 for the smaller sizes, $4.40 for mediums and $4.60/lb for the big fish. (That's up 30-cents a pound across the board since late May.)
In Homer, prices were holding 'strong and steady all summer' at a whopping $4.35, $4.75 and $4.95 a pound. In Southeast Alaska, halibut were fetching $4.20, $4.40 and $4.70 and a major processor said prices 'could climb before it's all over.'

"Halibut continues to defy market expectations as high prices remain the trademark of the fish," said Ken Talley of Seafood Trend Newsletter.

"My read on the situation is that we will continue to see prices migrate upward because there is so much demand for this fish," said Cade Smith of Anchorage-based FishEx, one of the nation's busiest Alaska seafood e-commerce sites.

"Nobody except fishermen likes to hear this news, but that is how I see it. Processors in particular are being squeezed by the rising prices, and have watched their profitability on this item sharply decline," he added.

Both buyers and sellers give a nod to the fishermen for their savvy in supplying the market.

"It's not anything they've coordinated but the Alaska fishermen over the years have really learned how to pace their landings. They rarely crack 3 million pounds per week," said a major Southeast processor.
Homer retains the lead as the nation's #1 halibut port, with eight million pounds crossing the docks so far, 20 percent of the statewide catch. That's followed by Kodiak (6 million), Seward (5 million), Sitka and Dutch Harbor (roughly 3 million pounds each).

The high market price for halibut also has boosted the costs of IFQs (Individual Fishing Quotas) to unheard of levels in the prime fishing grounds.

In Southeast Alaska, for example, shares range from $18 to $24 per pound. In the Central Gulf, they're even higher -- $20 to $26 per pound. - More...
Monday - September 17, 2007

Viewpoints
Opinions/Letters
Basic Rules

Open Letter: Begin Foreclosure Now By Mary Lynne Dahl - Dear Borough Assembly Members and Mayor: I note on the agenda for the meeting tonight that item 9F, submitted by Mr. Thompson and Mr. Painter, is a motion to begin foreclosure of the KGB contract with Renaissance Ketchikan Group, LLC. I have read the details of this motion as well as the attached Memorandum from Michael Houts and Scott Brandt-Erickson regarding the same motion to begin foreclosure.

I agree with Mr. Thompson and Mr. Painter and I have comments to offer. I have the support of at least 50 local taxpayers and voters in these comments. I suspect that there are more people who will agree with my comments, which I have copied to the Daily News and Sitnews.com. - More...
Monday - September 17, 2007

OPEN LETTER: Ketchikan City Council By Robert D. Warner - Dear Ketchikan City Council Members: I support efforts to maintain the library at its current location in the Centennial Building. I object to the high costs of constructing a new library at a second class location. Small unelected groups, such as the Friends of the Library, do not represent the community on this matter; all citizens should should have the right and opportunity to determine the proper site for the library.- More...
Monday - September 17, 2007

Regulating businesses and Enforcement By Craig Moen - Michael Moyer made a good point which had occurred to me also just the other day. Can and will this potential jewelry store law be enforced? Before you put rules in place that you expect everyone to follow, you'll need to determine what will be done if the rule is broken. If you think about it, I'm guessing that a clever jewelry store owner could find a loophole in such a law if they wanted to. And they could probably fund litigation that would keep the courts busy with frivolous suits. - More...
Monday - September 17, 2007

KETCHIKAN BEACHES By Grace Hasibar - Kudos to our Borough Assembly for their unanimous approval of a resolution to pursue purchase of the South Point Higgins beach uplands from the Alaska Mental Health Trust Land Office (KGB meeting, September 4). Ketchikan Beaches Association would also like to extend special thanks to John Harrington and Glen Thompson for their help. - More...
Monday - September 17, 2007

Combat fishing contests By Olney Webb - Since there seems to be overwhelming public support for combat fishing on the bridge, we should have a contest and we'll call it THE GREAT ALASKAN HUMPY STOMP OFF. The reason for this name is people fish there without gaff hooks or nets, so they stomp on the fish to kill it, -- I have seen people stomp the head right off a humpy. This contest will be for distance and accuracy. - More...
Monday - September 17, 2007




Ketchikan

Ketchikan Police Report
AK Troopers Daily Dispatch
Today's Forecast
Satellite
Today's Weather Images
Marine Forecasts
Ketchikan Weather Data
Current AK Weather Map

CLASSIFIEDS

Publish ad
Please select the proper category before posting.




CLASSIFIEDS' CATEGORIES

Announcements and
Help Wanted
For Sale / Free Stuff
Garage Sales
Homes / Apts/ Property
Pets
Wanted
Lost & Found
Local Services
Publish your ad

More Front Page Archives

New library building site By Heidi Ekstrand - As a member of the Friends of the Library, I was on the site selection committee that evaluated the first round of land proposals submitted for consideration as possible sites for a new library building. - More...
Saturday PM - September 15, 2007

Public discussion on a future library site is a good thing By Susan Fisher - More than $100,000 is in the Friends of the Ketchikan Public Library Building Fund - with really big thanks to Norman Ream and the Southeast Alaska Sea Pilots, plus the many untold volunteer hours in book sales, craft sales, raffle sales, membership sales and on and on! (Marjorie Ann Voss's wonderful estate donation is to the City, not the Friends.) FOTL members are people who love our community library and want to keep it going and growing. - More...
Saturday PM - September 15, 2007

Jewelry Stores in Downtown Ketchikan By Mark Steiner - For those who oppose Jewelry stores in Ketchikan you've got it all wrong. For those of you who oppose the Ketchikan Chamber of Commerce's view on this matter you are wrong as well. The Chamber's members are business owners, mostly local residents, and consumers. They have a direct impact on the community of Ketchikan and the surrounding area. The members of the Chamber have a direct affect on this community in that they have chosen to take a risk, be a business owner, provide you with a good or service that you demand, and provide you with jobs. Since they don't rely on anybody else for income other than the consumer who chooses to purchase the good or service they are providing, they obviously have the economic growth of Ketchikan in mind. We should respect their opinion, but also know that we don't have to follow their view. - More...
Saturday PM - September 15, 2007

Jewelry Store Initiative By Michael Moyer - It is true that one the intentions of zoning codes is to control the growth of a community in a certain direction. However in order for a initiative to become part of the code it must pass several tests built into our system to ensure it will be, enforcable by the municipality, beneficial to the community, and if it sets a precidence for other legal action then it must be able remain when challanged in the courts. The present "Jewelry Store Initiative" is not a viable choice for the planning of the community. - More...
Saturday PM - September 15, 2007

Smarter than the average bear? Apparently not. By Vanessa Nowland - Wow, when will people get it? It's really very simple. Take care of securing your garbage! Rinse out food containers, store garbage in a place where bears cannot access it. Put a tie down strap on your can or call Julie Steiner for a bear proof fence system. - More...
Saturday PM - September 15, 2007

City and State Reps Should Do their Job By Marina Keirn - I must say that I agree with Eileen Small. Our City and State reps should do their job, and the way to do it is with an ordinance. That way when people bait the bears with their non-secured trash, they will get a fine. Remember, it is against the law to feed wildlife. If people are fined, then maybe they will lose their helpless attitudes and actually make an effort to secure their trash. The attitudes go beyond helpless and become lazy when the torn up garbage sits for weeks on end. Come on, it is just filthy and disgusting. I am tired of seeing it lay around with bugs flying around it. - More...
Saturday PM - September 15, 2007

Beaches By Ardath Piston - For clarification. The beach mentioned in the paper is not the Coast Guard Beach, it is the 4.5 acre beach on South Point Higgins with homes on either side, often referred to as South Point Higgins Beach or Driftwood Beach. - More...
Saturday PM - September 15, 2007

Nit Picking By M. E. Cleveland - Just wanted readers and frustrated parents to know that the mayo really does work on head lice...it smothers the critters...protects the hair as well versus harsh chemicals and poisons. Also, when we lived in Ketchikan a nurse at Callisto Clinic told us to make sure to eat green leafy veggies, as well as adding a bit of tea tree oil to shampoos and conditioners to ward them off. - More...
Saturday PM - September 15, 2007

More Letters/Viewpoints
Webmail your letter or
Email Your Letter To: editor@sitnews.us

---

E-mail your news tips, news
releases & photos to:
editor@sitnews.us

SitNews
Stories in the News
©1999 - 2007
Ketchikan, Alaska

M.C. Kauffman, Webmaster/Editor
webmaster@sitnews.us

In Memory of SitNews's first editor,
Dick Kauffman
1932-2007

Locally owned & operated.
Online since 1999

Articles & photographs that appear in SitNews are protected by copyright and may not be reprinted or distributed without written permission from and payment of required fees to the proper sources.