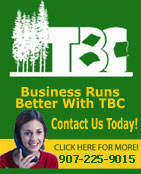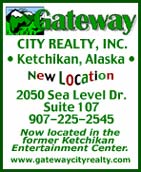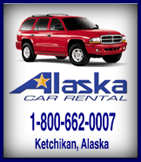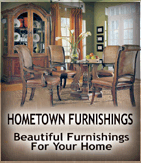 Contact


Webmail Letters


News Tips


Search Sitnews


Copyright Info


Archives
Today's News


Alaska


Ketchikan


Top Stories


U.S. News


U.S. Politics


Stock Watch


Personal Finance


Science News


US Education News


Parenting News


Seniors News


Medical News


Health News


Fitness


Offbeat News


Online Auction News


Today In History


Product Recalls


Obituaries
Quick News Search


Alaska


Ketchikan


SE Alaska


Alaska News Links
Columns - Articles


Dave Kiffer


Arts & Entertainment


Parnassus Reviews


Jason Love


Fish Factor


Bob Ciminel


Chemical Eye On...


Rob Holston


More Columnists
Ketchikan


Our Troops
Historical Ketchikan


June Allen


Dave Kiffer


Louise B. Harrington
Recognition


Match of the Month


Asset Builders
Kid's Corner


Bob Morgan
Ketchikan Arts & Events


Ketchikan Museums


KTN Public Libraryt


Parks & Recreation


Chamber
Lifestyles


Home & Garden


Food & Drink


Arts & Culture


Book Reviews


Movie Reviews


Celebrity Gossip
On the Web


Cool Sites


Webmaster Tips


Virus Warnings
Sports


Ketchikan Links


Top Sports News
Public Records


FAA Accident Reports


NTSB Accident Reports


Court Calendar


Court Records Search


Wanted: Absconders


Sex Offender Reg.


Public Notices
Weather, Webcams


Today's Forecast


KTN Weather Data


AK Weather Map


Ketchikan Webcam


SE AK Webcams


Alaska Webcams


AK Earthquakes


Earthquakes
TV Guide


Ketchikan
Ketchikan Phone Book


Yellow Pages


White Pages
Employment


Employment
Government Links


Local Government


State & National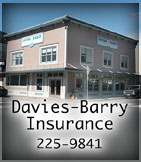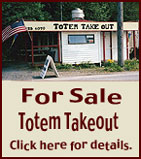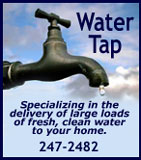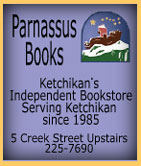 September 25, 2007
Tuesday



Ward Lake: Mother Sitka Black-tail Deer
Front Page Photo by Jim Lewis - Contact: jlewis@kpunet.net

Alaska: Wayward Young Walrus Recovered; Alaska SeaLife Center staff care for 400+-pound yearling - An apparently orphaned walrus that had eluded several capture attempts was finally recovered and transported to the Alaska SeaLife Center in Seward last Thursday.

"Chukchi", a 400+-pound
yearling male walrus
Photograph courtesy
Alaska SeaLife Center

The young male walrus, which has been named "Chukchi," was flown to Kotzebue and Anchorage on chartered cargo planes, and is now exploring his surroundings in the Alaska SeaLife Center's rehabilitation facility. Visitors to the center can observe Chukchi on a monitor near the touch pool, via a video camera linked to its quarantined area.

The walrus first appeared in late August near the Red Dog Mine port facility south of Kivalina, on the shore of the Chukchi Sea. The animal seemed exhausted and lethargic, hauling out on the backs of zinc ships as they were loaded. There was no sign of a mother walrus in the area, so workers called the Alaska SeaLife Center's stranding response staff for assistance.

"U.S. Fish and Wildlife Service biologists tell us that harvested animals of this age normally have only their mother's milk for stomach contents," says Tim Lebling, stranding coordinator at the Alaska SeaLife Center. Lebling observed the walrus's size and budding tusks to determine that it was one of last year's calves.

Pacific walruses (Odobenus rosmarus divergens) give birth to their calves on pack ice in April or May. Their genus name means "tooth walker," and the young depend on their mothers for up to two years. Scientists are monitoring walrus populations because walruses depend on seasonal availability of pack ice, which has become less consistent with climate change.

When Alaska SeaLife Center staff first tried to approach the walrus in early September, it would jump into the water and swim away, only to haul out again when they retreated. "We then realized that the situation called for capture rather rescue," says Lebling, "and if you have to capture an animal, it may not need to be rescued at that time." Waiting and observing are often critically important when dealing with stranded animals. Even after staff determined the walrus had been orphaned, several attempts to capture it were thwarted by factors like stormy weather and the animal's mobility. - More...
Tuesday - September 25, 2007

Alaska: ACTION URGED AGAINST VECO - Representatives Les Gara and Harry Crawford (both D-Anchorage) sent a letter today urging the Alaska Public Offices Commission and Alaska Attorney General Talis J. Colberg to take more aggressive action against VECO, and the candidates allegedly helped by illegal VECO activity, for a broad array of illegal political activities.

APOC has previously declined to take meaningful action in pursuing VECO campaign donations, and claimed to be limited by a one-year statute of limitations. Gara said the statute of limitations is bogus, since the activities were criminal in nature. - More...
Tuesday - September 25, 2007

Alaska Science: When biologists stocked Alaska with wolves By NED ROZELL - The killing of wolves to boost moose and caribou populations in Alaska has made headlines all over the country. Back in 1960, a government program to stock an Alaska island with wolves received less attention.

The terrain of Coronation Island, which Alaska biologists stocked with wolves in 1960.
Photo by Dave Klein.

Alaska had been a state for one year when its Department of Fish and Game conducted a wolf-planting experiment on Coronation Island in southeast Alaska. At the time, the remote 45-square-mile island exposed to the open Pacific had a high density of blacktailed deer and no wolves. In 1960, biologists from Fish and Game released two pairs of wolves on the island.

The experiment was the only wolf-stocking effort undertaken in Alaska and probably worldwide at that time, said Dave Klein, a professor emeritus with the University of Alaska's Institute of Arctic Biology. Klein, who had studied deer on the island for his Ph.D. thesis, helped the state make the decision to transplant wolves on Coronation Island. - More...
Tuesday - September 25, 2007

Alaska: Legislation Targeting Alaskan Wildlife Management Denounced by Young - Alaskan Congressman Don Young expressed great concern today that over the introduction of legislation that affects Alaska's wildlife management. In defiance of the Tenth Amendment of the United States Constitution, as well as the Alaska Statehood Act, legislation was introduced this afternoon by Rep. George Miller (D-CA) to specifically target Alaska and the wolf management program; a program governed under the State of Alaska's Office of Fish and Game, Predator Control Program said Young in a prepared statement.

In this prepared statement Young also said, the Protect America's Wildlife (PAW) Act, a bill written by the Defenders of Wildlife in one of their greatest fundraising schemes to date, trades dollars for the food out of the mouths of Alaska's rural residents. Controlling the wolf population in Alaska is essential to maintaining a healthy and viable caribou and moose herd; herds that rural residents are dependant upon to feed themselves and their families. Should the wolves' numbers increase past a certain point, the direct result is a significant decrease in these herds, and a serious threat to Alaska Native subsistence hunting.

"The aerial wolf hunt is not about hunting," said Rep. Young, "it's about wildlife management. The ads and information that the groups behind this bill are pushing are dangerously misleading and absurdly inaccurate. Those who have never had to hunt to maintain their survival are significantly crossing the boundaries when they try to dictate to those that do. - More...
Tuesday - September 25, 2007

Viewpoints
Opinions/Letters
Basic Rules

Vote No On Proposition I By Zig Ziegler - I had an interesting phone call today. I am involved in the sale of a local downtown building and was contacted by the buyer's lender; a large, national lender. That lender is participating with the Small Business Administration in the funding of this loan. This is one of the larger real estate transactions that has occurred in Ketchikan, which means that all the details have been scrutinized over and over. It is now within days of closing. - More...
Wednesday AM - September 26, 2007

Bears and Garbage By Glen Thompson - Most Alaskan communities struggle with problems from animals getting into trash, making a mess and sometimes creating a dangerous or threatening situation to children and pets. - More...
Tuesday PM - September 25, 2007

The rotting corpse of consolidation By John Harrington - Rodney Dial, what do you call someone who repeatedly states a falsehood? It has been explained to you numerous times that the 2 mill increase projected in the Consolidation Petition was a worse case scenario. It was a projection that would have been true whether consolidation happened or not. It was based on the need to pay for the extraordinary increases in State Retirement programs. Guess what? The State of Alaska has pretty much resolved that issue. So no increase would have happened. - More...
Tuesday - September 25, 2007

Kayhi Football By Davey Lopes - Like a lot of sports fans, I've been disappointed with the lack of success of our Kayhi football team over the past few years. Recent stories in the news have prompted me to do some thinking, and to write this letter. Last week there were quotes from our coach that Sitka was who we should compare ourselves too and not against Anchorage and Fairbanks schools. A couple weeks ago there were quotes about us having a moral victory and a few individual highlights players made . . . so the game was actually a success, even though we were blown out by the other team. - More...
Tuesday PM - September 25, 2007

Question for Candidate Vickery By Tom LeCompte - I have a question for Gregory Vickery. All of the other candidates listed their educational backgrounds including schools, colleges, and universities attended. When you opted not to, but laid claims to fields of study and degrees completed, I wondered if the whole truth was there. I have no reason to doubt you and I'm sorry if it's a tough question, but it raised a red flag during a discussion some other voters and I were having over the pre-election articles in the Daily News. - More...
Tuesday PM - September 25, 2007

RE: The Bridge or Lack There Of By Peg Travis - Jerilyn Lester says, "There isn't another airport in the world that you have to do that."

Yes, there is. Prince Rupert, B.C., our neighbor, has an airport on an island. To get to their airport you get on an old bus, the bus gets on the ferry and then it is several miles to the airport where you get off and go into the terminal. - More...
Tuesday PM - September 25, 2007

Gov. Palin By Frances C. Natkong - Altho I do applaud some of the things Gov. Palin is doing for the State, I was very disappointed when she took back money that was allocated to Hydaburg City School District for new housing. - More...
Tuesday PM - September 25, 2007

Jewelry Store Petition By Chris Barry - I keep reading all this jewelry store garbage and can't help but agree with both sides. Yes, it would be nice to not see so many jewelry stores here, but they have the right to be here. What are we going to limit next? Bars? Souvenir Shops? Gas Stations? Schools? It is a very silly idea to limit businesses that have a legal right to be here. But just the same, what about my home? Why can't I do as I please with it? Why do I have to follow those silly zoning laws? I'll tell you why, because the store owners pushed some initiative through the system that says I can't have a business on my private property. Why, because they say it increases traffic in their neighborhood. Well, isn't that what businesses are supposed to do, increase traffic? Increased traffic means more money staying in Ketchikan, doesn't it? - More...
Tuesday - September 25, 2007




Ketchikan

Ketchikan Police Report
AK Troopers Daily Dispatch
Today's Forecast
Satellite
Today's Weather Images
Marine Forecasts
Ketchikan Weather Data
Current AK Weather Map

CLASSIFIEDS

Publish ad
Please select the proper category before posting.




CLASSIFIEDS' CATEGORIES

Announcements and
Help Wanted
For Sale / Free Stuff
Garage Sales
Homes / Apts/ Property
Pets
Wanted
Lost & Found
Local Services
Publish your ad

More Front Page Archives

Jewelry & Racism By Ravi Jethani - While there have been many articles on Sitnews, both pro and con, concerning the petition to limit jewelry stores, only some have dealt with the allegation that the petition is racist. Of the pro-petition letters, Suzan Thompson s (Aug. 29) was the most strident, calling the accusations of racism reprehensible and unsavory, while Peter Bolling (Aug. 27) characterized the charge as "beneath contempt" and "absurd and shameful". Even people presumably on the fence about the issue, David Hull in particular (Aug. 29), have said the petition has nothing to do with racism. It s also important to note that of two recent postings (Mark Steiner on Sept. 15 and Michael Moyer on the same date) both seem to be anti-petition but don't mention racism at all. There appears to be a consensus, at least on Sitnews, that though there are many issues to discuss in reference to the jewelry store petition, racism is not one of them. I respectfully disagree. - More...
Monday PM - September 24, 2007

Conspiracies? By Rodney Dial - Do you believe in conspiracies? The word conspiracy sounds ominous, but it simply means "to plan together to secretly commit an act". I have always believed in the saying that "If your cause is just, you have nothing to hide". I become concerned when those who think they know better, feel that they have to hide their actions because to them the public is simply not educated enough to make the right decision. - More....
Monday PM - September 24, 2007

Thank you Governor Palin By Roger McDonald - Thank you Governor Palin for cancelling the financial boondoggle of the Ketchikan-Gravina bridge. - More..
Monday PM - September 24, 2007.

The Bridge or Lack There Of By Jerilyn Lester - It seems to me that some have missed the note in Mr. Stedman's review of the loss to Ketchikan of an alternative access to Gravina Island. There was $223 million dollars sent to the state especially for the Bridge and the state forked out another $10 million and now they have misappropriated the funds and told us to just suck it up and get over it! What is wrong with this picture? - More...
Monday PM - September 24, 2007

Bridges By Kate Martini - Everyone see that lovely picture of the Narrows posted there right now? Now I ask you; who really wants two huge metal and concrete monstrosities marring that landscape? - More...
Monday PM - September 24, 2007

Question for Vickrey By Eric Tyson - A question for Mr. Gregory Vickrey: As you have taken action it the past that could have caused the closure of Pacific log and Lumber, I am concerned about your position on the operation of the mill. (As head of The Tongass Conservation Society you called the Corp's of Engineers and asked them to come down and inspect the Bostwick logging road. At that time you tried, by using facts that apparently were without merit, to get a cease and desist order issued on the road. Had you been successful, it would have caused a delay in logging that would, according to Mr. Seley, have caused closure of the mill. As the Corp's never issued the order to close the road, we will have to assume that the road did in fact meet the proper standards.) - More...
Monday - September 24, 2007

Re: Top Stories By Kim Quinn - This is a response to Melissa O'Bryan's posting about the Top Stories link. I am in complete agreement that this was in very bad taste, what will they stoop to next? - More...
Monday - September 24, 2007

What's wrong with Jewelry Stores? By Chris Parks - The current ballot initiative to limit the number and density of jewelry stores states that "It is in Ketchikan's best economic interest to establish and retain year-round businesses"; "Proliferation of jewelry stores in Ketchikan's traditional downtown area has resulted in a monotonous retail atmosphere"; "the proposed ordinance would help encourage a broader array of retail opportunities in the community's downtown core"; "The proposed ordinance would promote year-round services and trade". All of these statements from the proposed ballot initiative make the assumption that jewelry stores are 'bad' for our community. - More...
Sunday - September 23, 2007

Glum, glummer and glummest, At the SE Conference 50th annual meeting By Sen. Kim Elton - GLUM -- It all did start and end well. I took the two-and-a-half hour fast ferry sprint to Skagway Tuesday on one of those treasured, sunny September mornings. But it was frustrating on one level--it was so beautiful I wanted to wax poetic but I'm not a poet. It ended the next day when the ferry system, in very unpoetic language, saved my butt--getting me back home late in the evening on the Aurora after my commuter flight from Skagway to Juneau was canceled due to weather. - More...
Sunday - September 23, 2007

God Bless Governor Palin By Charlotte Tanner - It is so refreshing to have a Governor that is not only fiscally responsible, but does not allow herself to be baffled by "the OldBoy" BS. Sarah Palin is a breathe of fresh air in Alaska Politics. God Bless her, and her integrity. May she continue to be as honest as she has shown herself to be since her election. - More...
Sunday - September 23, 2007

Good and bad neighbors make life interesting By Edward Brown - Ketchikan should be thankful for their local neighbors like the Kauffmans. They provide a room to stop by and have coffe and let us vent when we need to. I was a former rascal to this island community. And when I read Sitnews I really feel like I am not that far away. Just down the block. The digital world has shrunk the miles which separate us. - More...
Sunday - September 23, 2007

The Bridge to Gravina By Tony Alenskis - Well it looks official. After all the ups and downs, after all the rounds and rounds, after all the time and money wasted no bridge. - More...
Sunday - September 23, 2007

Local Governments provide information By Anita Hales - For those who may not be aware of resources on where they may obtain information, I respectfully suggest that they take advantage of television broadcasts and re-broadcasts of local meetings on local TV channels. - More...
Sunday - September 23, 2007

More Letters/Viewpoints
Webmail your letter or
Email Your Letter To: editor@sitnews.us

---

E-mail your news tips, news
releases & photos to:
editor@sitnews.us

SitNews
Stories in the News
©1999 - 2007
Ketchikan, Alaska

M.C. Kauffman, Webmaster/Editor
webmaster@sitnews.us

In Memory of SitNews's first editor,
Dick Kauffman
1932-2007

Locally owned & operated.
Online since 1999

Articles & photographs that appear in SitNews are protected by copyright and may not be reprinted or distributed without written permission from and payment of required fees to the proper sources.