Candidates & Statements

Contact


Webmail Letters


News Tips


Search Sitnews


Copyright Info


Archives
Today's News


Alaska


Ketchikan


Top Stories


U.S. News


U.S. Politics


Stock Watch


Personal Finance


Science News


US Education News


Parenting News


Seniors News


Medical News


Health News


Fitness


Offbeat News


Online Auction News


Today In History


Product Recalls


Obituaries
Quick News Search


Alaska


Ketchikan


SE Alaska


Alaska News Links
Columns - Articles


Dave Kiffer


Arts & Entertainment


Parnassus Reviews


Jason Love


Fish Factor


Bob Ciminel


Chemical Eye On...


Rob Holston


More Columnists
Ketchikan


Our Troops
Historical Ketchikan


June Allen


Dave Kiffer


Louise B. Harrington
Recognition


Match of the Month


Asset Builders
Kid's Corner


Bob Morgan
Ketchikan Arts & Events


Ketchikan Museums


KTN Public Libraryt


Parks & Recreation


Chamber
Lifestyles


Home & Garden


Food & Drink


Arts & Culture


Book Reviews


Movie Reviews


Celebrity Gossip
On the Web


Cool Sites


Webmaster Tips


Virus Warnings
Sports


Ketchikan Links


Top Sports News
Public Records


FAA Accident Reports


NTSB Accident Reports


Court Calendar


Court Records Search


Wanted: Absconders


Sex Offender Reg.


Public Notices
Weather, Webcams


Today's Forecast


KTN Weather Data


AK Weather Map


Ketchikan Webcam


SE AK Webcams


Alaska Webcams


AK Earthquakes


Earthquakes
TV Guide


Ketchikan
Ketchikan Phone Book


Yellow Pages


White Pages
Employment


Employment
Government Links


Local Government


State & National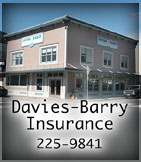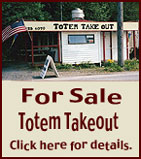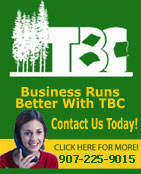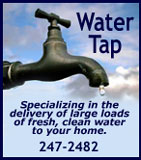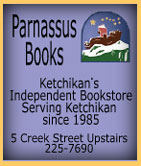 Wednesday - Thursday
September 19-20, 2007



Rainbow Daze
Front Page Photo by Carl Thompson

Alaska: 2007 Permanent Fund Dividend is $1,654.00 - Eligible Alaskans will receive a 2007 Permanent Fund Dividend in the amount of $1,654.00 Governor Sarah Palin announced Wednesday from the Valdez Convention and Civic Center.

"With today's announcement, I salute Jay Hammond and other pioneers who had the foresight to save a portion of our non-renewable resources for Alaska's future. We are also very proud of the trustees, whose exceptional skills in managing the Fund have helped produce the dividends that benefit all Alaskans," said Palin.

Department of Revenue Commissioner Patrick Galvin said the dividend will be distributed to an estimated 604,149 Alaskans. "Alaskans of every age in 248 communities benefit from the Permanent Fund Dividend." - More...
Thursday - September 20, 2007

Ketchikan: Chamber hosts forum for City Council Candidates By MARY KAUFFMAN - In just a few short weeks, registered voters will be selecting two from a group of six candidates to fill two vacant 3-year term seats on the Ketchikan City Council.

The first forum hosted by the Greater Ketchikan Chamber of Commerce took place on Wednesday, September 12th. Over the short local campaign season, the Greater Ketchikan Chamber of Commerce will also host candidate luncheon forums for the Borough Assembly and the School Board candidates.

Richard (Dick) Coose
Photo by Mary Kauffman

Last week's luncheon forum offered the Ketchikan City Council candidates an opportunity to answer questions which provided some clarification on their positions on selected issues. Prior to the questions, opening statements allowed for brief comments about background, experience and interest in running for a seat on the City Council.

Of the six candidates vying for the two open seats on the City Council, four were present to participate in the forum and one participated by submitting a prepared statement which was read by an appointed chamber member. Present were candidates Samuel Bergeron, Tom Coyne, George Tipton and Richard (Dick) Coose. Michael McNally submitted a prepared statement and addressed the questions in writing which was allowed by the rules established by the Chamber. Not present for the forum was Robert (Bob) L. Brown.

The forum began with candidates presenting opening statements.

Richard (Dick) Coose said he has lived in Alaska for the past 27 years. He has a wife, two adult children and five grandchildren and one great-grand daughter in Ketchikan. Coose said he's served on the Chamber Board and has served as the president of the Chamber. He is a member of the Lions Club and has served two terms on the Ketchikan Borough Assembly. He said, "Basically my objective for running for City Council is to promote economic development. Some people may question why economic development because the Borough Assembly has that responsibility. I think it's both bodies responsibility and we've got to work together to do it."

Coose said, "I do believe that we've got a few problems in town - street maintenance, water and sewage and a few others things." He added, " I intend to get some of those streets fixed that I bounce across every day."

George Tipton
Photo by Mary Kauffman

George Tipton began his opening statement by saying "I've been involved in many aspects of the community and this track record proves my reliability." Tipton said his community involvement includes ball field construction, pool renovation and the recreation center. Tipton said, "In 1995 I started the list of the schools to be remodeled and built." He said, "Finally they got done. It's almost amazing, twelve years later."

In 1994-95, Tipton said he began a process with a committee approving the move of the Ketchikan Shipyard out of the Department of Transportation's hands to where it currently is now. He said Ketchikan is now looking at fruition of the completion of the Shipyard. "That was a much needed good thing," said Tipton, "because DOT was signing contracts on one side while me and the operator of the yard [were signing contracts] on the other." He said, "It was a little major conflict for anyone that was sitting there."

Tipton said he is a former two term assembly member and has sat on about every committee imaginable. He is the current local Cabaret, Hotel, Restaurant, and Retailers Association (CHARR) president and past president. He is Chairman of the Board of the CHARR State Board and a member of the Ketchikan Chamber of Commerce. "I am a local business owner in the community and have been involved in business since I moved here in 1989," said Tipton.

Tipton said, "I see a need for improving parking, widening the sidewalks, public bathrooms just in the downtown area alone, not to mention other areas. It's been apparent for quite awhile. This could be part of an overall planning effort to see what we want."

Tipton said, "We can work with the borough but we want to keep in mind personal property rights of these property owners as we move along." He said, "A committee has been set up to start the process for just the downtown area. But you've got to remember there's already four groups in place surrounding the downtown area that have been working and active, some as long as thirty and forty years when you look at the Creek Street committee for putting together what they see in their area"

Samuel Bergeron
Photo by Mary Kauffman

Speaking next was Samuel Bergeron who said the main reason he is in the race for a seat on the City Council is to take Ketchikan into the future and address near and long term goals in planning and community development.

Addressing the Jewelry Store Initiative that proposes to limit jewelry stores no closer than 200-feet, Bergeron said, "I appreciate the discussion that was brought up by this initiative about planning and what our downtown needs to look like," he continued, "but I think as a first step towards [remedying] some of the conditions we have downtown, I don't think that limiting jewelry stores is the first thing that we should do - or do that at all." He said he would be opposing the initiative in the next election."

Bergeron said, "As a community we need to start addressing the challenges of the future today. I don't believe the first step should be limiting the amount of jewelry stores in our downtown business district." He said, "Instead we should implement a community plan that includes public transportation on both land and sea to allow locals and visitors alike to see more of our fair city and to help relieve traffic congestion."

Parking is another issue to be addressed so more locals can enjoy the downtown area said Bergeron. "Other improvements to be considered are wider sidewalks, seating, public bathrooms, landscaping, and facilities in our ports and harbors for our commercial fishermen," said Bergeron. "We also need to identify what our town should look like." He said when he developed a small commercial building on Stedman Street, established guidelines were used as the basis for that design to ensure the historic integrity of the neighborhood was preserved.

Bergeron said, "The growing economy is crucial for the quality of life for our residents and planning is the first step to accomplish that goal."

According to the rules established by the Chamber, a stand-in was allowed. Blake Messer read a brief statement prepared by candidate Michael McNally.

Tom Coyne
Photo by Mary Kauffman

Tom Coyne was the last to present his opening statement. Coyne said people ask him how he's going to continue to serve as he hobbles around with a cane. He said our 32nd President, Franklin D. Roosevelt, was seated as President of the United States confined to a wheelchair. Coyne, who presently sits on the City Council, said that folks must separate facts from fiction when attending forums and that he is approachable and open to questions.

Questions followed the opening statements.

1. What is your view on development?

Responding to the question, Dick Coose said, "Basically we need to create development in town that gives us year-round jobs so that we can have the things that we had at one time in the past - but maybe a little bit more of." Having year-round businesses open downtown will require year-round jobs for support said Coose.

Coose said, "I don't have the magic bullets, but if anyone does, they should step forward." He said, "We need to work together with the borough and see if we can't create the businesses that give us year-round jobs."

George Tipton said development happens in many different ways. "One of the ongoing situations we have now is the inter-tie which creates available power for new business and industry." He said, "People are willing to put their money forward if they have some assurances that local government is willing to work with those entities and not make it look like it's a very tough road, whether it be permitting, utilities or whatever." He said, "It's all a mix of putting that together to make it available and attractive."

Samuel Bergeron said, "I think we're all pro-development but I think we need to be careful and it needs to be controlled and well thought out." Bergeron said many things go hand-in-hand with development. He said it's important for development that we keep a business friendly environment, that red-tape is kept to a minimum, that Ketchikan has a great education system and a vibrant arts community. He said, "We need to have the 'business is open' sign in Ketchikan and have positive policies..." Bergeron said, "Development is the key to growth." - More...
Wednesday PM - September 19, 2007




Ketchikan

Ketchikan Police Report
AK Troopers Daily Dispatch
Today's Forecast
Satellite
Today's Weather Images
Marine Forecasts
Ketchikan Weather Data
Current AK Weather Map

CLASSIFIEDS

Publish ad
Please select the proper category before posting.




CLASSIFIEDS' CATEGORIES

Announcements and
Help Wanted
For Sale / Free Stuff
Garage Sales
Homes / Apts/ Property
Pets
Wanted
Lost & Found
Local Services
Publish your ad

More Front Page Archives

Viewpoints
Opinions/Letters
Basic Rules

The veneer plant By Dave Person - Mary Dahl's letter about the veneer mill was a tour de force of logic, good fiscal sense, and prudent action. I would like someone from the borough assembly or borough staff to respond with an explanation why we should not foreclose on the Ward Cove property immediately. I request that the assembly respond in SitNews, Daily News, and on KRBD and not simply demand folks attend assembly meetings. - More...
Friday AM - September 21, 2007

Jewelry Stores and Us By Walter Bolling - Initiative: A procedure enabling a specified number of voters by petition to propose a law and secure its submission to the electorate for approval. - More...
Friday AM - September 21, 2007

For Your Viewing Enjoyment, and At Your Expense! By Jerry Cegelske - I received a message from a North end resident who told me about an abandoned car in the ditch out North. When I returned the call I was told that the car had been removed but a truck had been dropped off at the pull out just before Second Waterfall. This morning I went out to look at it and take pictures of it. As you can see it was burned, but not where it was found, as the tree leaves show no evidence of being burned and there was no broken glass anywhere. - More...
Friday AM - September 21, 2007

Foreclose on RKG & Jenkins By Peg Travis - Thank you, Mary Lynne Dahl for your continued diligence in keeping us informed on the Borough and RKG and Jenkins.

What is it going to take to wake up the Borough Assembly Members and Mayor to take action? NOW!!! - More...
Friday AM - September 21, 2007

Berry pickers beware... By Crystal Skille - Remembering the old sourdough code of ethics: One shall not touch another person's goods left along the trail. - More...
Friday AM - September 21, 2007

YES on Proposition 1 By Heather Muench - Opponents of Proposition 1 limiting jewelry stores cry private property rights.

In reality, there are many restrictions on private property. On residential property within the city limits, we can t put a mobile home or sawmill, have more than 5 dogs without a special permit, and other restrictions. - More...
Friday AM - September 21, 2007

BIG PICTURE By Susan Doherty - Thanks so much to Olney Webb for his recent letter, and also to Tom LeCompe for his tongue in check road race contest a while back. As bad as it gets, and as good as it gets, the one thing I have always appreciated about the folks in Ketchikan is that we can almost always find the humor in the heated battles and debates we face. - More...
Friday AM - September 21, 2007

Unity Pole in Kasaan By Diane Gubatayao - Thanks to the contributors and editor Mary Kauffman for an outstanding story on the raising of the Unity Pole in Kasaan. I am privileged to work with Native Americans and American Indians here in California, and they aren't as knowledgeable about Alaska Natives. I remember the thrill of watching the raising of the Chief Johnson pole in Ketchikan many years ago, and it is inspiring to see such traditions still alive and thriving. - More...
Friday AM - September 21, 2007

Jewelry Store Initiative By Kaeleen Foote - I am a college student doing research for an article for our college newspaper on the cruiseship industry and its impact on our small town. - More...
Friday AM - September 21, 2007

Top Stories, KTN News Feed Ads By Melissa O'Bryan - I am writing regarding the top stories link on SitNews. This is the second time I have come across this and am hoping it stops. I use Sitnews to stay on top of local news, if you click on Top Stories and then Ketchikan, they link you to a page with all of the articles relating to you guessed it, top stories in Ketchikan. - More...
Friday AM - September 21, 2007

NitPicking By Penny Warner - Regarding the letter by M.E. Cleveland concerning nitpicking, she is correct that education is the key. She is not correct in her mayonnaise treatment nor in telling parents to bag items for months or throw things away. - More...
Friday AM - September 21, 2007

More Letters/Viewpoints
Webmail your letter or
Email Your Letter To: editor@sitnews.us

---

E-mail your news tips, news
releases & photos to:
editor@sitnews.us

SitNews
Stories in the News
©1999 - 2007
Ketchikan, Alaska

M.C. Kauffman, Webmaster/Editor
webmaster@sitnews.us

In Memory of SitNews's first editor,
Dick Kauffman
1932-2007

Locally owned & operated.
Online since 1999

Articles & photographs that appear in SitNews are protected by copyright and may not be reprinted or distributed without written permission from and payment of required fees to the proper sources.