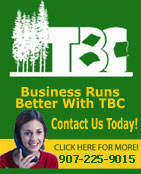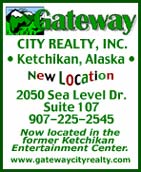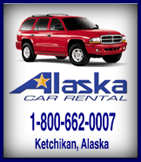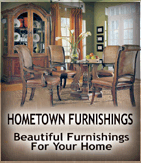 Contact


Webmail Letters


News Tips


Search Sitnews


Copyright Info


Archives
Today's News


Alaska


Ketchikan


Top Stories


U.S. News


U.S. Politics


Stock Watch


Personal Finance


Science News


US Education News


Parenting News


Seniors News


Medical News


Health News


Fitness


Offbeat News


Online Auction News


Today In History


Product Recalls


Obituaries
Quick News Search


Alaska


Ketchikan


SE Alaska


Alaska News Links
Columns - Articles


Dave Kiffer


Arts & Entertainment


Parnassus Reviews


Jason Love


Fish Factor


Bob Ciminel


Chemical Eye On...


Rob Holston


More Columnists
Ketchikan


Our Troops
Historical Ketchikan


June Allen


Dave Kiffer


Louise B. Harrington
Recognition


Match of the Month


Asset Builders
Kid's Corner


Bob Morgan
Ketchikan Arts & Events


Ketchikan Museums


KTN Public Libraryt


Parks & Recreation


Chamber
Lifestyles


Home & Garden


Food & Drink


Arts & Culture


Book Reviews


Movie Reviews


Celebrity Gossip
On the Web


Cool Sites


Webmaster Tips


Virus Warnings
Sports


Ketchikan Links


Top Sports News
Public Records


FAA Accident Reports


NTSB Accident Reports


Court Calendar


Court Records Search


Wanted: Absconders


Sex Offender Reg.


Public Notices
Weather, Webcams


Today's Forecast


KTN Weather Data


AK Weather Map


Ketchikan Webcam


SE AK Webcams


Alaska Webcams


AK Earthquakes


Earthquakes
TV Guide


Ketchikan
Ketchikan Phone Book


Yellow Pages


White Pages
Employment


Employment
Government Links


Local Government


State & National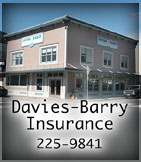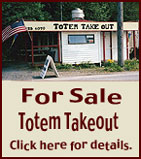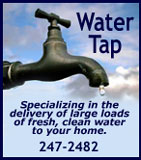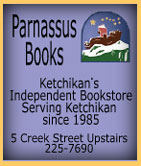 Monday
September 24, 2007



Ward Lake: Sitka Black-tailed Fawn
Front Page Photo by Jim Lewis - Contact: jlewis[at]kpunet.net

Ketchikan: U.S. AND CANADIAN COAST GUARDS CONDUCT INTERNATIONAL OIL SPILL TRAINING - The U.S. and Canadian Coast Guards and other state and federal agencies completed a three day international training exercise last Thursday in Ketchikan.

The Coast Guard Cutter Anthony Petit and several other vessels deploy boom and the Vessel of Opportunity Skimming System during a three day international oil spill drill in Ketchikan Thursday.
Official U.S. Coast Guard photo by PA3

The exercise was designed to refine and test the joint emergency response procedures of the United States and Canada during a major pollution incident on waterways shared by both nations. The scenario presented to the group simulated the grounding and discharge of oil into the river from a large merchant vessel. - More...
Monday PM - September 24, 2007

Alaska: Alaska inmates at Red Rock Correctional Center Placed In Lock Down - Alaska inmates at Red Rock Correctional Center in Eloy, Arizona have been placed in lock down status following a disturbance in the prison's recreation yard earlier today. At 1:50 p.m. (2:50 p.m. Arizona time) the Department of Corrections was informed that a small group of inmates were refusing to return to their cells.

An institutional response team was deployed. Inmates were ordered to lie on the ground. This order was complied with and inmates were returned to their cells five at a time. All inmates were in their cells by 5 p.m. Arizona time.

Between 220-225 Alaska inmates were in the yard at the time of the incident. A Department of Corrections official was present during the incident. The incident was resolved without injury. - More...
Monday PM - September 24, 2007

Alaska: Alaska wipes egg off its face, finds local artist By BRANDON LOOMIS - A very few hard-boiled Alaskans were mildly insulted last year when an "Outsider" represented the state at the American Egg Board's annual Easter egg show in the nation's capital.

Nobody sent in an egg from Alaska, and so a Washington state artist with northern connections instead substituted a design for the president's perusal at the annual event. Vowing not to let such a transgression stand, longtime egg artist and current Alaska State Fair arts and crafts superintendent Martie Black organized a competition at this fall's fair and then took possession of the winner so she could see to the shipping herself.

"I was annoyed," said Black, who in the years before the contest has represented the state with her own drill-carved eggs, one of which she believes is now on display at the Clinton Library in Arkansas.

But this year's competition yielded an exquisite orb of Alaskana, she said. It's a modified Ukrainian wax method egg showing a snowy cabin scene under the northern lights, a Northwest Coast Indian stylized salmon and Alaska wildflowers. - More...
Monday PM - September 24, 2007

Fish Factor: Get some class, Final link and Foods less traveled by LAINE WELCH - Congress is retooling the U.S. Coast Guard Authorization Act, and proposed changes could drastically affect commercial fishing operations.

Popping up in political discussions is reference to fishing boats being classed by the American Bureau of Shipping (ABS) or a similar 'classification society'.

"Shipping bureaus typically classify international cargo ships, tankers and cruise ships. Not fishing boats," said Joe Childers, president of United Fishermen of Alaska. "It's a process very few people in the fishing industry have ever even heard of."

The American Bureau of Shipping was originally formed in 1862 to certify ship captains. Today it is the third largest class society with a classed fleet of over 10,000 commercial vessels.

"Classed means they've rigorously looked at its structural integrity, its ability to maintain power, propulsion systems, dewatering devices, navigation equipment, the arrangement of the deck machinery, basically everything on the vessel," Childers explained.

Initially the classification requirements will hit boats 50' or greater with smaller vessels exempted until 2018. At that time, all vessels that are 25 years or older will also require classification. - More...
Monday PM - September 24, 2007

Alaska - Canada: When the call of the wild turns deadly By PATRICK WHITE - In the spring of 1992, a 24-year-old Virginian tromped into the woods three hours west of Fairbanks, Alaska, to live off the land for a season. Four months later, Christopher McCandless was packed out of the bush a 67-pound corpse.

The tale of his horrifying decline was soon frozen into North American lore, popularized in news articles and "Into the Wild," a best-selling book by Jon Krakauer.

On Friday, a movie version of the book directed by Sean Penn is to open, cementing McCandless' place in Northern mythology as a tragic hero who courted death for a chance to live free of civilization.

His folly isn't so uncommon. - More...
Monday PM - September 24, 2007

Washington Calling: Purple Hearts ... Lethal Congress ... Interpol access ... More By LISA HOFFMAN - The Pentagon has finally relented and will now support awarding posthumous Purple Heart medals to all U.S. prisoners of war who perish in captivity, regardless of how they die.

Until now, rules restricted the medal to those POWs who died of "wounds inflicted by an instrument of war." That meant those who died of disease, starvation or other non-war causes were ineligible.

Sens. Barbara Boxer, D-Calif., and Olympia Snowe, R-Maine, have pushed for two years to persuade the Department of Defense to loosen its restrictions. Under-secretary of Defense David Chu agreed this month to recommend to President Bush that the rules be changed.

In all, since the start of World War II, about 17,000 POWs have died while in captivity. - More...
Monday PM - September 24, 2007

Viewpoints
Opinions/Letters
Basic Rules

Jewelry & Racism By Ravi Jethani - While there have been many articles on Sitnews, both pro and con, concerning the petition to limit jewelry stores, only some have dealt with the allegation that the petition is racist. Of the pro-petition letters, Suzan Thompson s (Aug. 29) was the most strident, calling the accusations of racism reprehensible and unsavory, while Peter Bolling (Aug. 27) characterized the charge as "beneath contempt" and "absurd and shameful". Even people presumably on the fence about the issue, David Hull in particular (Aug. 29), have said the petition has nothing to do with racism. It s also important to note that of two recent postings (Mark Steiner on Sept. 15 and Michael Moyer on the same date) both seem to be anti-petition but don't mention racism at all. There appears to be a consensus, at least on Sitnews, that though there are many issues to discuss in reference to the jewelry store petition, racism is not one of them. I respectfully disagree. - More...
Monday PM - September 24, 2007

Conspiracies? By Rodney Dial - Do you believe in conspiracies? The word conspiracy sounds ominous, but it simply means "to plan together to secretly commit an act". I have always believed in the saying that "If your cause is just, you have nothing to hide". I become concerned when those who think they know better, feel that they have to hide their actions because to them the public is simply not educated enough to make the right decision. - More....
Monday PM - September 24, 2007

Thank you Governor Palin By Roger McDonald - Thank you Governor Palin for cancelling the financial boondoggle of the Ketchikan-Gravina bridge. - More..
Monday PM - September 24, 2007.

The Bridge or Lack There Of By Jerilyn Lester - It seems to me that some have missed the note in Mr. Stedman's review of the loss to Ketchikan of an alternative access to Gravina Island. There was $223 million dollars sent to the state especially for the Bridge and the state forked out another $10 million and now they have misappropriated the funds and told us to just suck it up and get over it! What is wrong with this picture? - More...
Monday PM - September 24, 2007

Bridges By Kate Martini - Everyone see that lovely picture of the Narrows posted there right now? Now I ask you; who really wants two huge metal and concrete monstrosities marring that landscape? - More...
Monday PM - September 24, 2007

Question for Vickrey By Eric Tyson - A question for Mr. Gregory Vickrey: As you have taken action it the past that could have caused the closure of Pacific log and Lumber, I am concerned about your position on the operation of the mill. (As head of The Tongass Conservation Society you called the Corp's of Engineers and asked them to come down and inspect the Bostwick logging road. At that time you tried, by using facts that apparently were without merit, to get a cease and desist order issued on the road. Had you been successful, it would have caused a delay in logging that would, according to Mr. Seley, have caused closure of the mill. As the Corp's never issued the order to close the road, we will have to assume that the road did in fact meet the proper standards.) - More...
Monday - September 24, 2007

Re: Top Stories By Kim Quinn - This is a response to Melissa O'Bryan's posting about the Top Stories link. I am in complete agreement that this was in very bad taste, what will they stoop to next? - More...
Monday - September 24, 2007

What's wrong with Jewelry Stores? By Chris Parks - The current ballot initiative to limit the number and density of jewelry stores states that "It is in Ketchikan's best economic interest to establish and retain year-round businesses"; "Proliferation of jewelry stores in Ketchikan's traditional downtown area has resulted in a monotonous retail atmosphere"; "the proposed ordinance would help encourage a broader array of retail opportunities in the community's downtown core"; "The proposed ordinance would promote year-round services and trade". All of these statements from the proposed ballot initiative make the assumption that jewelry stores are 'bad' for our community. - More...
Sunday - September 23, 2007




Ketchikan

Ketchikan Police Report
AK Troopers Daily Dispatch
Today's Forecast
Satellite
Today's Weather Images
Marine Forecasts
Ketchikan Weather Data
Current AK Weather Map

CLASSIFIEDS

Publish ad
Please select the proper category before posting.




CLASSIFIEDS' CATEGORIES

Announcements and
Help Wanted
For Sale / Free Stuff
Garage Sales
Homes / Apts/ Property
Pets
Wanted
Lost & Found
Local Services
Publish your ad

More Front Page Archives

Glum, glummer and glummest, At the SE Conference 50th annual meeting By Sen. Kim Elton - GLUM -- It all did start and end well. I took the two-and-a-half hour fast ferry sprint to Skagway Tuesday on one of those treasured, sunny September mornings. But it was frustrating on one level--it was so beautiful I wanted to wax poetic but I'm not a poet. It ended the next day when the ferry system, in very unpoetic language, saved my butt--getting me back home late in the evening on the Aurora after my commuter flight from Skagway to Juneau was canceled due to weather. - More...
Sunday - September 23, 2007

God Bless Governor Palin By Charlotte Tanner - It is so refreshing to have a Governor that is not only fiscally responsible, but does not allow herself to be baffled by "the OldBoy" BS. Sarah Palin is a breathe of fresh air in Alaska Politics. God Bless her, and her integrity. May she continue to be as honest as she has shown herself to be since her election. - More...
Sunday - September 23, 2007

Good and bad neighbors make life interesting By Edward Brown - Ketchikan should be thankful for their local neighbors like the Kauffmans. They provide a room to stop by and have coffe and let us vent when we need to. I was a former rascal to this island community. And when I read Sitnews I really feel like I am not that far away. Just down the block. The digital world has shrunk the miles which separate us. - More...
Sunday - September 23, 2007

The Bridge to Gravina By Tony Alenskis - Well it looks official. After all the ups and downs, after all the rounds and rounds, after all the time and money wasted no bridge. - More...
Sunday - September 23, 2007

Local Governments provide information By Anita Hales - For those who may not be aware of resources on where they may obtain information, I respectfully suggest that they take advantage of television broadcasts and re-broadcasts of local meetings on local TV channels. - More...
Sunday - September 23, 2007

The veneer plant By Dave Person - Mary Dahl's letter about the veneer mill was a tour de force of logic, good fiscal sense, and prudent action. I would like someone from the borough assembly or borough staff to respond with an explanation why we should not foreclose on the Ward Cove property immediately. I request that the assembly respond in SitNews, Daily News, and on KRBD and not simply demand folks attend assembly meetings. - More...
Friday AM - September 21, 2007

Jewelry Stores and Us By Walter Bolling - Initiative: A procedure enabling a specified number of voters by petition to propose a law and secure its submission to the electorate for approval. - More...
Friday AM - September 21, 2007

For Your Viewing Enjoyment, and At Your Expense! By Jerry Cegelske - I received a message from a North end resident who told me about an abandoned car in the ditch out North. When I returned the call I was told that the car had been removed but a truck had been dropped off at the pull out just before Second Waterfall. This morning I went out to look at it and take pictures of it. As you can see it was burned, but not where it was found, as the tree leaves show no evidence of being burned and there was no broken glass anywhere. - More...
Friday AM - September 21, 2007

Foreclose on RKG & Jenkins By Peg Travis - Thank you, Mary Lynne Dahl for your continued diligence in keeping us informed on the Borough and RKG and Jenkins.

What is it going to take to wake up the Borough Assembly Members and Mayor to take action? NOW!!! - More...
Friday AM - September 21, 2007

Berry pickers beware... By Crystal Skille - Remembering the old sourdough code of ethics: One shall not touch another person's goods left along the trail. - More...
Friday AM - September 21, 2007

YES on Proposition 1 By Heather Muench - Opponents of Proposition 1 limiting jewelry stores cry private property rights.

In reality, there are many restrictions on private property. On residential property within the city limits, we can t put a mobile home or sawmill, have more than 5 dogs without a special permit, and other restrictions. - More...
Friday AM - September 21, 2007

BIG PICTURE By Susan Doherty - Thanks so much to Olney Webb for his recent letter, and also to Tom LeCompe for his tongue in check road race contest a while back. As bad as it gets, and as good as it gets, the one thing I have always appreciated about the folks in Ketchikan is that we can almost always find the humor in the heated battles and debates we face. - More...
Friday AM - September 21, 2007

Unity Pole in Kasaan By Diane Gubatayao - Thanks to the contributors and editor Mary Kauffman for an outstanding story on the raising of the Unity Pole in Kasaan. I am privileged to work with Native Americans and American Indians here in California, and they aren't as knowledgeable about Alaska Natives. I remember the thrill of watching the raising of the Chief Johnson pole in Ketchikan many years ago, and it is inspiring to see such traditions still alive and thriving. - More...
Friday AM - September 21, 2007

Jewelry Store Initiative By Kaeleen Foote - I am a college student doing research for an article for our college newspaper on the cruiseship industry and its impact on our small town. - More...
Friday AM - September 21, 2007

Top Stories, KTN News Feed Ads By Melissa O'Bryan - I am writing regarding the top stories link on SitNews. This is the second time I have come across this and am hoping it stops. I use Sitnews to stay on top of local news, if you click on Top Stories and then Ketchikan, they link you to a page with all of the articles relating to you guessed it, top stories in Ketchikan. - More...
Friday AM - September 21, 2007

NitPicking By Penny Warner - Regarding the letter by M.E. Cleveland concerning nitpicking, she is correct that education is the key. She is not correct in her mayonnaise treatment nor in telling parents to bag items for months or throw things away. - More...
Friday AM - September 21, 2007

More Letters/Viewpoints
Webmail your letter or
Email Your Letter To: editor@sitnews.us

---

E-mail your news tips, news
releases & photos to:
editor@sitnews.us

SitNews
Stories in the News
©1999 - 2007
Ketchikan, Alaska

M.C. Kauffman, Webmaster/Editor
webmaster@sitnews.us

In Memory of SitNews's first editor,
Dick Kauffman
1932-2007

Locally owned & operated.
Online since 1999

Articles & photographs that appear in SitNews are protected by copyright and may not be reprinted or distributed without written permission from and payment of required fees to the proper sources.