Contact


Webmail Letters


News Tips


Search Sitnews


Copyright Info


Archives
Today's News


Alaska


Ketchikan


Top Stories


U.S. News


U.S. Politics


Stock Watch


Personal Finance


Science News


US Education News


Parenting News


Seniors News


Medical News


Health News


Fitness


Offbeat News


Online Auction News


Today In History


Product Recalls


Obituaries
Quick News Search


Alaska


Ketchikan


SE Alaska


Alaska News Links
Columns - Articles


Dave Kiffer


Parnassus Reviews


Fish Factor


Chemical Eye On...


Bob Ciminel


Rob Holston


More Columnists
Ketchikan


Our Troops
Historical Ketchikan


June Allen


Dave Kiffer


Louise B. Harrington
Recognition


Match of the Month


Asset Builders
Kid's Corner


Bob Morgan
Ketchikan Arts & Events


Ketchikan Museums


KTN Public Libraryt


Parks & Recreation


Chamber
Lifestyles


Home & Garden


Food & Drink


Arts & Culture


Book Reviews


Movie Reviews


Celebrity Gossip
On the Web


Cool Sites


Webmaster Tips


Virus Warnings
Sports


Ketchikan Links


Top Sports News
Public Records


FAA Accident Reports


NTSB Accident Reports


Court Calendar


Court Records Search


Wanted: Absconders


Sex Offender Reg.


Public Notices
Weather, Webcams


Today's Forecast


KTN Weather Data


AK Weather Map


Ketchikan Webcam


SE AK Webcams


Alaska Webcams


AK Earthquakes


Earthquakes
TV Guide


Ketchikan
Ketchikan Phone Book


Yellow Pages


White Pages
Employment


Employment
Government Links


Local Government


State & National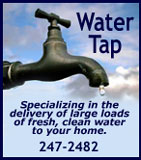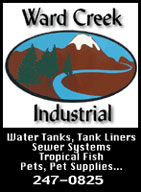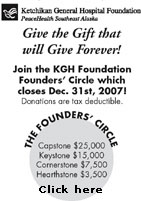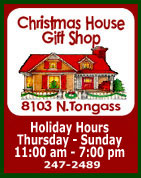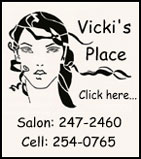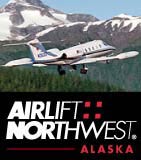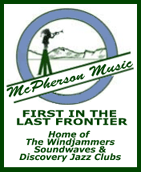 Friday
December 28, 2007



By the Light of the Moon
Front Page Photo by Rob Holston

Alaska: Superior Court Affirms DNR Actions on Point Thomson - The state of Alaska acted properly when it rejected as inadequate a development plan for the long-languishing Point Thomson oil and gas field on the North Slope, a state judge ruled on Thursday.

Alaska Superior Court Judge Sharon Gleason ruled that the Alaska Department of Natural Resources acted properly when it rejected the 22nd Plan of Development for the Point Thomson Unit. Her decision affirming the Alaska Department of Natural Resources's actions reflects her agreement with the arguments made by the state's attorneys.

The judge directed the Alaska Department of Natural Resources to hold an additional hearing to provide the appellants with the opportunity to argue about what the appropriate remedy should be when the working interest owners have failed to fulfill their obligation to develop a unit. - More...
Friday AM - December 28, 2007

Alaska: Apply Online for Your 2008 PFD Starting January 1 - The 2008 PFD application period opens January 1, 2008, at 12:01 a.m. To encourage more Alaskans to apply online, the PFD Division is continuing its Early Direct Deposit option. Applicants who apply online in January and select and qualify for direct deposit will be paid on October 2, 2008. All other eligible applicants who select and qualify for direct deposit will be paid on October 16, 2008. The PFD Division will begin mailing checks to all other eligible applicants November 14, 2008.

Every Alaskan can apply online for their 2008 PFD. Alaskans who register for a myAlaska account can electronically sign their PFD application through the state's myAlaska program. - More...
Friday AM - December 28, 2007

National: Pelosi's first year as speaker brings little change on war By ZACHARY COILE - he last day of the House's 2007 session last week summed up the turbulence of Nancy Pelosi's history-making first year as House speaker.

In the morning, she beamed a wide smile as she stood beside President Bush while he signed an energy bill with the first major increase in fuel economy standards in 30 years.

But by Wednesday afternoon, her party was facing two of its biggest defeats. To keep the alternative minimum tax from hitting 20 million Americans next year, Democrats had to abandon their pledge not to pass any legislation that increased the deficit. - More...
Friday AM - December 28, 2007

National: American Life, Diversity Explained, Point by Data Point By Elizabeth Kelleher - America is changing in big ways. It's getting older, and it's getting more racially and ethnically diverse.

The median age of the U.S. population is roughly 38 years old, up from 30 in 1980, and will continue to inch up as the large "baby boom generation" reaches retirement age. - More...
Friday AM - December 28, 2007

Recognition

Ketchikan: Match of the Month Bill and Nick by Nancy Coggins - Bill just taught me how to ice-skate last weekend!" exclaims Bill's "Little Brother" Nick. "We do a lot of really fun and cool things."

Match of the Month
Nick and Bill
Photograph by a fellow runner
Courtesy BBBS

"We are very fortunate to have 'Big Brother' Bill matched up with Nick who enjoys everything they do together and it's always something new and exciting," enthuses Nick's mother.

"Big Brother" Bill: "Nick and I have been 'Big' and 'Little Brothers' for over 4 1/2 years and we are both changing. Nick is getting more mature, and I am getting more forgetful. I think it is a good setup - someday we will trade places."

Bill and Nick's Big Brothers Big Sisters of Alaska (BBBSAK) match relationship plays out across the board from their personal events and successes to community outreaches. On Christmas Eve, they will deliver food baskets for Rotary 2000 and the Salvation Army.

Is there any work here, or is it all fun? They've shared many outdoor adventures, which also include skiing and snow shoeing -- Nick's favorite. "Nick is a natural on skis, skates and snowshoes," says Bill, "and Nick rarely falls. He has the courtesy not to laugh too hard when I fall."

"Nick allows me a glimpse of the world through young eyes," which, to Bill, represents one magical part of their match. "Nick has a great sense of humor. It is just plain fun to hang out with him."

"We are active," Bill goes on. "Nick and I completed two running races this year and some training runs plus some weekly workouts at the Gateway Recreation Center. Also, we managed to get a fishing and a crabbing trip completed." - More...
Friday AM - December 28, 2007

Viewpoints
Opinions/Letters
Basic Rules

Residential Sprinkler Systems By Andy Rauwolf - Right now, Ketchikan's officials are considering a mandate that would require the installation of fire sprinkler systems in all new homes. While their goal is admirable, the solution is not! Requiring sprinklers in new single family homes will price homes out of reach for many potential homeowners. It will enrich sprinkler manufactures but will not prevent tragedy where it is likely to occur, because new homes are least likely to have fires. - More...
Friday AM - December 28, 2007

Library location By Loren Stanton - To say that I was shocked at the headline that announced the Ketchikan City Council chose the top of main hill for the library would be an understatement. I immediately thought about the parking problem. Every spot in that parking lot is taken up on days where there is grand jury (One day every week), a trial (many times year round) or a heavy court day (Tuesdays, Fridays etc.) Every parking space in the area is rented and claimed. I rent a spot downtown just so that when I go to court I know I will have a spot within a half a mile of the court building! Sometimes someone is using my spot that I pay for and that does not make me happy. - More...
Friday AM - December 28, 2007

A little "snowy" advice for the drivers.. By Jessica Peavey - To the "gentleman" who was following behind me on 12/27 around 4:30pm from about 12miles north to ward cove (where I was FINALLY able to pull over); Well Happy Holidays to you too buddy! I am assuming that your middle finger out the window as you passed me in your giant 4x4 was your way of telling me to have a wonderful new year. Oh wait, I remember the old saying about assuming things.... - More...
Friday AM - December 28, 2007

Thank you for caring By Richard LaScala - I want to take a moment to thank the entire community for their prayers, love and support for my sister Theresa Howard, a nurse at Ketchikan Hospital, and her two children Ethan and Elisha. Your presence along with your generosity have helped ease the burden placed on them with the loss of Gregory Howard, a wonderful husband, father and strong member of the community. - More...
Wednesday PM - December 26, 2007

Crisis management leads to poor decision making By Charles Edwardson - I am not only concerned about the spending practices but the priority process in which the Ketchikan City Council implements the budget. Is it through a strategic plan or just what ever happens to be in front of them at the time? The cruise ship dilemma facing southeast should be top on the list on City Council, and Borough Assembly agendas but it appears little or no attention is being paid to this issue, there seems to be a lot of emphasis on a library though. - More...
Wednesday PM - December 26, 2007

One Bellingham boat all summer By Trygve Westergard - I was just looking at the summer schedule for the Alaska Marine Highway and noticed there was only one mainline boat running to Bellingham. I can't believe with the money being so tight that we are taking away one of the two boats on the money making run. - More...
Wednesday PM - December 26, 2007




Ketchikan

Ketchikan Police Report
AK Troopers Daily Dispatch
Today's Forecast
Satellite
Today's Weather Images
Marine Forecasts
Ketchikan Weather Data
Current AK Weather Map

CLASSIFIEDS

Publish ad
Please select the proper category before posting.




CLASSIFIEDS' CATEGORIES

Announcements and
Help Wanted
For Sale / Free Stuff
Garage Sales
Homes / Apts/ Property
Pets
Wanted
Lost & Found
Local Services
Publish your ad

More Front Page Archives

Public bus stop benches... By Cheryl Jackson - I drove by the Ketchikan Public Library where the bus stop is, and to my surprise there were no benches there. Who decided to remove them and why? They have been there for many years as we all know. The tourists are gone. So, put back the benches for the people of this town! Downtown is empty. The beautiful docks are there, and walk-ways -- off limits to the general public for security reasons, I suppose. - More....
Wednesday PM - December 26, 2007

Thank You City and Citizens of Ketchikan By George Miller - We at Ketchikan Youth Court, wish to thank all in our community who donated time and resources to our work in 2007. Without you we could not make it. Ketchikan Youth Court helps youth who are in trouble for the first time to end up with a clean record, when they complete the youth driven requirements. - More...
Wednesday PM - December 26, 2007

Ketchikan Public Library By Signe Markuson - I was disappointed in the Ketchikan City Council's choice of location for the new library, but what ever the end of the matter is, I ask that they strongly consider the handicapped, transit system dependent, fire codes and tech upgrades and the future in their designing decisions of this community investment. - More...
Wednesday PM - December 26, 2007

Response to "Expense of Running a Local Business" By Vincent Borelli - Ouch! it is quite obvious I struck a nerve on this one. As I stated I don't want to offend anyone, just open your eyes. Does a non-biased, third party, citizens OPINION get you that worked up? Should we not make observations? - More...
Wednesday PM - December 26, 2007

Trying to find carver By Christine Hagmeier - Does anyone know of a carver by the name of Charlie Weatherstun or Weatherspoon? He also goes by "Big C or Big Charlie". - More...
Wednesday PM - December 26, 2007

City Council Spending By Bill and Linda Auger - Voted on by the Ketchikan City Council Thursday, December 20:

1. Eighty-Five Thousand Dollars ($85,000) for a Hybrid Vehicle for the Meter Reader.

2. A New Library Building NOT on the bus route, built on a lot that MAY NOT have adequate parking WITHOUT a parking garage built on an adjacent lot. (Did not the city residents VOTE DOWN this project and location not too long ago?) - More...
Monday AM - December 24, 2007

Ketchikan Police Report By Michael Moyer - I enjoy reading SitNews. What a great way to bring local news to our region and the rest of the world. I am a bit concerned however by the way your Ketchikan Police Report is published. I have absolutely no concern about the press publishing a criminal charge as this is good gossip. Good gossip is gossip that helps to "police" our societies moral character. However, and this is the difference, publishing how a Police call was reported to police dispatch may influence the outcome of a trial and borders on predjudice and slander. The embelishment of reality is not needed in your attempt to manage our moral character. I assume that is why you are publishing any of this information in the first place. - More...
Monday AM - December 24, 2007

Keeping the spirit alive By Chris Elliott - A huge thank you to Don & Joyce Hazelquist for clearing driveways on Jackson Street with their snowblower. It's folks like them that make living in Ketchikan such a joy. - More...
Monday AM - December 24, 2007

Two sisters and Buddy By Kathleen Nelson - During the last 2 weeks our youngest daughter, Molly Benson and husband, Mike, have been staying here with us as they combine a business and family visiting trip. As we catch up on news about friends and other family in Ketchikan we continue to hear more stories about Molly's love for Mike's dog, Buddy. There is no doubt by anyone that Buddy enjoys an abundance of care and attention. However, on the very best days of all in his life, he goes to work with Molly at Murray Pacific. Undeniably he has gathered his own fan club there at the store, including customers and the "family" of employees. Consequently Buddy's day to day life with Molly might just be about the best a dog can have. Theirs has become another one of those special friendships between a young woman and her (husband's) dog. - More...
Monday AM - December 24, 2007

Snow on Sidewalks By Sonia Streitmatter - We live in Alaska. Sometimes it snows. Sometimes the city doesn't get around to cleaning all of the sidewalks. Sometimes owners of property abutting sidewalks don't clean their sections of the sidewalks, which is their responsibility. - More...
Monday AM - December 24, 2007

Cowardly Giants By Derek Flom - To those who thought it best to take away the benches at the bus stop, why stop there?? Why not take away the busses too, and with that the roads they drive on. Then you will be safe from all the hazards of public transportation, and most of all you will be safe from FREEDOM. This is the United States of America, land if the free and home of the brave. - More...
Monday AM - December 24, 2007

More Letters/Viewpoints
Webmail your letter or
Email Your Letter To: editor@sitnews.us

---

E-mail your news tips, news
releases & photos to:
editor@sitnews.us

SitNews
Stories in the News
©1999 - 2007
Ketchikan, Alaska

M.C. Kauffman, Webmaster/Editor
webmaster@sitnews.us

In Memory of SitNews' first editor,
Dick Kauffman
1932-2007

Locally owned & operated.
Online since 1999

Articles & photographs that appear in SitNews are protected by copyright and may not be reprinted or distributed without written permission from and payment of required fees to the proper sources.