Contact


Webmail Letters


News Tips


Search Sitnews


Copyright Info


Archives
Today's News


Alaska


Ketchikan


Top Stories


U.S. News


U.S. Politics


Stock Watch


Personal Finance


Science News


US Education News


Parenting News


Seniors News


Medical News


Health News


Fitness


Offbeat News


Online Auction News


Today In History


Product Recalls


Obituaries
Quick News Search


Alaska


Ketchikan


SE Alaska


Alaska News Links
Columns - Articles


Dave Kiffer


Arts & Entertainment


Parnassus Reviews


Jason Love


Fish Factor


Bob Ciminel


Chemical Eye On...


Rob Holston


More Columnists
Ketchikan


Our Troops
Historical Ketchikan


June Allen


Dave Kiffer


Louise B. Harrington
Recognition


Match of the Month


Asset Builders
Kid's Corner


Bob Morgan
Ketchikan Arts & Events


Ketchikan Museums


KTN Public Libraryt


Parks & Recreation


Chamber
Lifestyles


Home & Garden


Food & Drink


Arts & Culture


Book Reviews


Movie Reviews


Celebrity Gossip
On the Web


Cool Sites


Webmaster Tips


Virus Warnings
Sports


Ketchikan Links


Top Sports News
Public Records


FAA Accident Reports


NTSB Accident Reports


Court Calendar


Court Records Search


Wanted: Absconders


Sex Offender Reg.


Public Notices
Weather, Webcams


Today's Forecast


KTN Weather Data


AK Weather Map


Ketchikan Webcam


SE AK Webcams


Alaska Webcams


AK Earthquakes


Earthquakes
TV Guide


Ketchikan
Ketchikan Phone Book


Yellow Pages


White Pages
Employment


Employment
Government Links


Local Government


State & National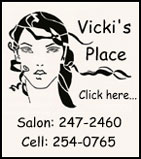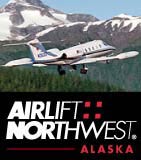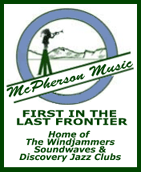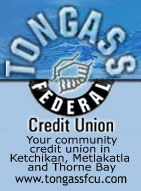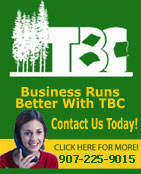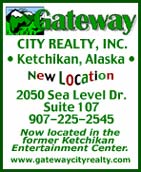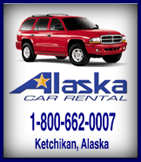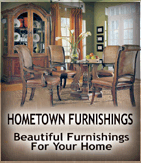 Wednesday
November 21, 2007



Ward Lake: Colors of Thanksgiving
Front Page Photo by Aimee Shull

Ketchikan: Centennial Building Celebrates 40th Birthday By DAVE KIFFER - The Centennial Building has been the home of the Ketchikan Public Library and the Tongass Historical Museum for nearly four decades, yet the building itself and the "urban renewal" project that changed the face of the area near Ketchikan Creek that it was part of nearly didn't happen at all.

After Alaska became a state in 1959, the next big statewide celebration was the centennial of 1867 Alaska purchase. Communities all over the state planned commemorations and the federal government even contributed $4.6 million to help the state celebrate.

That contribution was controversial in the US House of Representatives with Indiana Republican Congressman Richard Roudebush leading an unsuccessful effort to defeat the appropriation.

"Only 100 years ago the United States paid $7.2 million to acquire Alaska from Russia," Roudebush told the Associated Press in 1966. "This was a bargain and we are all proud of Alaska as one of the 50 states. But I fail to see the need of taxing the other 49 states to the tune of $4.6 million to celebrate the purchase."

But the federal money did end up coming with a stipulation. Money spent on projects would have to be matched with local contributions.

Ketchikan's proposed Centennial project was smaller -at least initially - than several others in the state, according to contemporary news accounts.

Anchorage built a nearly million dollar civic center and Fairbanks built a 40 acre history park, originally named "Alaskaland" but now called Pioneer Park. The cost of the park was pegged at $1.1 million dollars.

In Southeast, Sitka built the Harrigan Centennial Center and Juneau built a new state museum building, both in the $750,000 range.

In Ketchikan, there were several proposals for buildings and one - by then City Councilman Oral Freeman - for a tram that would carry passengers up Deer Mountain to the lookout over Bear Valley.

It was finally decided that Ketchikan should build a museum-library building on the north side of Ketchikan Creek. At that time, both the museum and the library were in cramped quarters in the City Hall/Ketchikan Public Utilities building on Front Street.

The project would also include the "urban renewal" of a section of downtown that had been called Barney Way for more than half a century.

Barney Way was one Ketchikan's oldest "streets" although calling it a street would be charitable. Basically it was a path and a small footbridge leading up from Stedman Street into the warren of houses and shacks on the town side of Ketchikan Creek. It connected Stedman with the Creek side end of Dock Street.

Barney Way was named, according to Ketchikan historian Mary Balcom, after Barney Tolson who was one of the first settlers in the area. - More...
Wednesday AM - November 21, 2007

Alaska Science: Strange Alaska rivers flow through mountain range By NED ROZELL - Alaska's landscape has an unusual feature that allows us to enjoy cheap bananas in Fairbanks and other things that make life better in the subarctic. The Nenana River, born on the south side of the Alaska Range, makes a U-turn and flows north through the mountains. With it comes a wide, low corridor that has favored construction of both the Alaska Railroad and the Parks Highway.

"Ordinarily, a mountain range is a pretty good barrier," said Don Triplehorn, a man curious about many things and a professor emeritus at the University of Alaska Fairbanks. He recently described the curious behavior of the Nenana.

"It flows out to the south, downhill as any decent river should, but then it turns west and then north, past McKinley," Triplehorn said "That's really unusual."

And the Nenana River isn't the only major waterway cutting through the Alaska Range. The Delta River does the same thing, originating south of the Alaska Range but then flowing north through the mountains.

"These are rivers that cut across one of the highest mountain ranges in the world," Triplehorn said. "The broad, low passes that come with them are convenient routes for highways, pipelines and microwave stations, as well as people, plants, and animals."

Why do these two major rivers seem to defy logic by running through the Alaska Range? Triplehorn put forth a theory suggested by his friend and geologist Tom Hamilton of Anchorage-that glacial ice flowing northward across the range scoured the broad, almost flat valleys through which the rivers flow.

The Alaska Range rose about 6 million years ago, Triplehorn said. During the last 2 million years or so, Earth went through a major ice age, and the Alaska Range south of Fairbanks looked something like the Greenland ice cap.

Since moisture came from the south then as it often does now, the high point of the ice shifted southward. Ice could then flow away from the high point, and in a few instances it flowed northward, scouring valleys across the buried mountains. As the glaciers receded, meltwater streams that were to become the Nenana and Delta flowed northward down the valleys, maintaining their paths after the ice sheet disappeared.

There are differing theories of why the rivers cut through the Alaska Range, but textbook concepts on why rivers run through mountain ranges don't explain the courses of the Nenana and Delta rivers, Triplehorn said.

Whatever the reason for the Delta and the Nenana, life here would be different without them. Without the passes, Fairbanks probably wouldn't exist, Triplehorn said, because human settlement north of the Alaska Range probably would have been on the Yukon River and its tributaries. - More...
Wednesday AM - November 21, 2007

Columns - Commentary

Tom Purcell: A Thankful American - I have more reason to celebrate Thanksgiving this year than ever before.

I was born in America, after all -- I'm a winner of life's lottery. And I came into the world in 1962, a grand time to be born.

Sure, there was upheaval in America in the '60s. JFK was assassinated. America entered Vietnam. Martin Luther King was assassinated. America's social fabric appeared to be coming apart at the seams.

But children were insulated from such things then. Though it was a difficult time to be an adult -- fathers carried the financial burden while mothers had limited opportunities outside of the home -- it was a great time to be a kid.

We were still innocent then. We didn't know or worry about the threats that today seem commonplace. We were free to roam and play and discover. My generation enjoyed the last great American childhood.

It's true, too, that by the mid-'70s America's social fabric really was coming apart at the seams, as David Frum pointed out in his 2000 book "The '70s: The Decade That Brought You Modern Life -- For Better or Worse."

Frum documented how the ideas that took root in the 1960s -- free love, broken marriages, illegitimacy, drug use and a breakdown in traditional social norms -- went mainstream in the '70s. - More...
Wednesday AM - November 21, 2007

Irving G. Sheldon Jr. - Professor takes on Gore over global warming - Last month, professor Richard Lindzen of the Massachusetts Institute of Technology spoke to the 350 students at St. Marks School in Providence, R.I., on the science of global warming.

With his large glasses and unruly hair, he could have been a professor from central casting. While he was being introduced by the headmaster, he leaned casually against the wall of the wood-paneled, three-level auditorium -- a little shocking at a prep school, where not long ago bad posture could get the odd fifth-quintilian the boot.

The students had been called together because last year, they had viewed Al Gore's movie "An Inconvenient Truth." The movie -- which won an Oscar and helped lead to Gore's being awarded the Nobel Peace Prize -- has been praised for describing in dramatic terms the consequences of the unchecked accumulation of greenhouse gases in the atmosphere, chiefly carbon dioxide from the burning of coal and oil by the world's industrialized economies. The movie predicts the melting of the Greenland ice sheet and the rise of sea levels by as much as 20 feet, increasingly violent weather patterns and droughts that will kill millions.

To the school's credit, it asked Lindzen, a critic of some of the extreme claims of global warming apostles, to give his views. Lindzen has been a minor affliction to those, like Gore, who maintain that the science on global warming is settled and the debate is over. Lindzen, the Alfred P. Sloan Professor of Meteorology in MIT's Department of Earth, Atmosphere and Planetary Sciences, has been pilloried as a mouthpiece for oil companies who has somehow infiltrated one of the country's leading science institutions. - More...
Wednesday AM - November 21, 2007




Ketchikan

Ketchikan Police Report
AK Troopers Daily Dispatch
Today's Forecast
Satellite
Today's Weather Images
Marine Forecasts
Ketchikan Weather Data
Current AK Weather Map

CLASSIFIEDS

Publish ad
Please select the proper category before posting.




CLASSIFIEDS' CATEGORIES

Announcements and
Help Wanted
For Sale / Free Stuff
Garage Sales
Homes / Apts/ Property
Pets
Wanted
Lost & Found
Local Services
Publish your ad

More Front Page Archives

Viewpoints
Opinions/Letters
Basic Rules

Ketchikan Skiing History By Tim Kelley - I'm contacting SitNews in regards to a Ketchikan Skiing Viewpoint letter Pete Ellis had published recently. Pete mentioned old ski areas at Deer Mountain and Lake Perseverance. I'm wondering if any SitNews readers could possibly answer a couple of questions about these old ski areas for me. - More...
Wednesday AM - November 21, 2007

Snowmobiles By Tom Ferry - I disagree with Craig Moen's portrayal of snowmobiles being one of the biggest spoilers of the natural beauty here. First off snowmobiles travel on snow not on the dirt or muskeg. - More...
Wednesday AM - November 21, 2007

4-Wheelers By Tryg Westergard - I understand the anger against people who do pin-head things. I also think we should look at providing a place for them to ride not rip on them because they are trying to have a little fun. Kids will be Kids. - More...
Wednesday AM - November 21, 2007

Four-wheelers By Craig Moen - "Can you drive your 4-wheeler or snowmachine on the streets?" was one of the questions I asked before accepting a job offer in Ketchikan. In small towns in the Arctic, those are basic transportation. No significant roads, plus you need them to haul wood and hunt. - More...
Tuesday AM - November 20, 2007

Local Artists By Linda Williams - I'm writing this letter to inform some of you, because you may not be aware that a local group of artists are debuting their album at Videl. The name of the group is Southside Totems, and the name of the album is Mass Destruction. - More...
Tuesday AM - November 20, 2007

Four-wheeler Damage By Dave Person - Anyone wanting to understand why many people dislike 4-wheelers and their riders should go take a look at the lawn in front of North Point Higgins School. On Saturday night some moron drove a 4-wheeler past the barriers and tore up the lawn riding his machine up and down the hill. What a thoughtless dope! - More...
Monday AM - November 19, 2007

A simple request By Pamela Helgesen - I have a daughter in Schonebar Middle School. I am writing to you about a concern I have about the MRSA at our schools. I understand hand washing is very important and is a very good idea. - More...
Monday AM - November 19, 2007

Scam By Linda C. Ibarra - I am always entering sweepstakes sponsored by Publishers Clearing House and Readers Digest. This is the second time I've received a scam check. - More...
Monday AM - November 19, 2007

More Letters/Viewpoints
Webmail your letter or
Email Your Letter To: editor@sitnews.us

---

E-mail your news tips, news
releases & photos to:
editor@sitnews.us

SitNews
Stories in the News
©1999 - 2007
Ketchikan, Alaska

M.C. Kauffman, Webmaster/Editor
webmaster@sitnews.us

In Memory of SitNews' first editor,
Dick Kauffman
1932-2007

Locally owned & operated.
Online since 1999

Articles & photographs that appear in SitNews are protected by copyright and may not be reprinted or distributed without written permission from and payment of required fees to the proper sources.