Contact


Webmail Letters


News Tips


Search Sitnews


Copyright Info


Archives
Today's News


Alaska


Ketchikan


Top Stories


U.S. News


U.S. Politics


Stock Watch


Personal Finance


Science News


US Education News


Parenting News


Seniors News


Medical News


Health News


Fitness


Offbeat News


Online Auction News


Today In History


Product Recalls


Obituaries
Quick News Search


Alaska


Ketchikan


SE Alaska


Alaska News Links
Columns - Articles


Dave Kiffer


Arts & Entertainment


Parnassus Reviews


Jason Love


Fish Factor


Bob Ciminel


Chemical Eye On...


Rob Holston


More Columnists
Ketchikan


Our Troops
Historical Ketchikan


June Allen


Dave Kiffer


Louise B. Harrington
Recognition


Match of the Month


Asset Builders
Kid's Corner


Bob Morgan
Ketchikan Arts & Events


Ketchikan Museums


KTN Public Libraryt


Parks & Recreation


Chamber
Lifestyles


Home & Garden


Food & Drink


Arts & Culture


Book Reviews


Movie Reviews


Celebrity Gossip
On the Web


Cool Sites


Webmaster Tips


Virus Warnings
Sports


Ketchikan Links


Top Sports News
Public Records


FAA Accident Reports


NTSB Accident Reports


Court Calendar


Court Records Search


Wanted: Absconders


Sex Offender Reg.


Public Notices
Weather, Webcams


Today's Forecast


KTN Weather Data


AK Weather Map


Ketchikan Webcam


SE AK Webcams


Alaska Webcams


AK Earthquakes


Earthquakes
TV Guide


Ketchikan
Ketchikan Phone Book


Yellow Pages


White Pages
Employment


Employment
Government Links


Local Government


State & National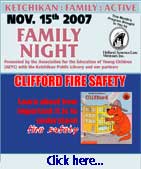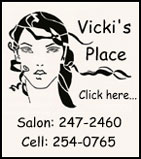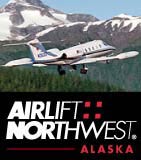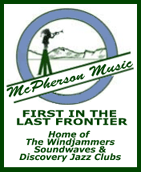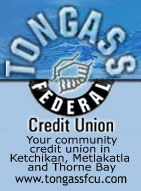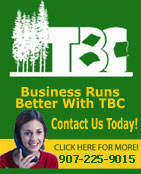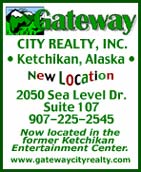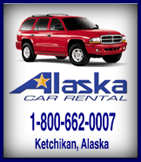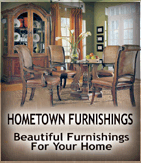 Thursday
November 15, 2007



Anthony Petit
This 175-foot Keeper-class Coastal Class Buoy Tender was photographed recently from Saxman as it tended to a navigational buoy. The United States Coast Guard commissioned 14 Keeper-class of coastal buoy tenders in the 1990's and named each one after Lighthouse keepers. The Anthony Petit was named after Anthony Petit (d. 1946). In 1945 Petit was assigned to the Scotch Cap Light in Alaska as the head of a five-man crew. All of the men were killed on April 1, 1946 when a massive tsunami struck the station, destroying it.
Front Page Photo by Bill Meck

Ketchikan: 16th Annual Event Celebrates Sobriety - Celebrating sobriety and a healthy way of living to address alcoholism, the 16th Annual Sobriety Celebration will be held at the Ted Ferry Civic Center on Friday, November 16th. Honorary speakers will share their personal stories of how they became sober, their challenges and successes.

The Sobriety Celebration will begin with an AA meeting at 12 noon, a light lunch, followed by other activities throughout the day including a staking ceremony, and dance group performances. A turkey dinner will begin at 5 pm. Participants are requested to contribute to the dinner by bringing potluck salads & desserts.

Thurston Ketah, founder of Ketchikan's Sobriety Celebration, said that he came up with the idea of a local celebration after he heard about a sobriety celebration program in Anchorage. He thought, "Why can't we have one too?"

Thurston has been sober 16 years. It has been a challenge along the way but Thurston said by staying busy he's been able to focus on his sobriety and the sobriety of others. Thurston credits his sponsor Ernie B. with helping him to live a sober life.

To-date, Ketchikan Indian Community (KIC), Alaska Native Brotherhood/Alaska Native Sisterhood (ANB/ANS), the City of Ketchikan and the U.S. Coast Guard are helping to sponsor the 16th Annual Sobriety Celebration event. A&P, Tatsuda's and Safeway have also contributed generously to the event. - More...
Thursday AM - November 15, 2007

Alaska: Sound Science is Necessary To Understand Climate Change Says Stevens - Senator Ted Stevens (R-Alaska), Vice Chairman of the Senate Committee on Commerce, Science, and Transportation, on Wednesday emphasized the importance of using sound science in making policy decisions related to climate change.

During the Commerce Committee hearing Improving the Federal Climate Change Research and Information Program Stevens said, "The United States is the world leader in climate change research. We currently spend more on research than any other nation in the world. Since 2001, Congress has appropriated nearly $37 billion for climate change research, technology, and incentive programs. In fact, much of this funding was appropriated during my term as Chairman of the Appropriations Committee. "

Stevens said, "A robust research program is essential because any decision about the mitigation and prevention of climate change must be based on sound science."

"In Alaska we have already begun to see the effects of climate change. This is especially true along our Arctic coast where communities are literally falling into the sea due to erosion. It is vital that we have the tools to allow these communities to adapt," said Stevens. - More...
Thursday AM - November 15, 2007

Alaska: Chainsaw carver continues to create, amaze By MELODIE WRIGHT - At 6 feet 4 inches, Mike McVay almost stands as tall as the life-size bear carvings in the front yard of his shop north of Wasilla.

On sunny days, passing motorists can see him using a chain saw like a butter knife, slicing huge logs into totem poles, 3-D carvings and the ubiquitous bears.

It's been almost 50 years since he first carved a face out of wood salvaged from the bottom of an Oregon lake while working for his father's diving company. His dad gave him the idea to try a chain saw, probably, McVay said, because he wanted his son to quit wasting time on the clock messing around with chisels.

Back then, he knew of no one else using the heavy, gas-belching machines to carve, but McVay figured he'd give it a shot. He collected a pickup load of carvings and headed to a Portland art fair, where he was bowled over by the fact that people actually wanted to buy his stuff.

"I never thought of making a living at it," said McVay, who today is counted among the nation's first in an ever-growing pool of chain-saw artists. "I got quite a few sales that day and that night had a snootful of beer and got in a car wreck that practically wiped me out physically."

The wreck and its physical aftermath were just the start of a life of adventure that's spanned 69 years so far. - More...
Thursday AM - November 15, 2007

Alaska: Bringing war home with care By GEORGE BRYSON - Eight months ago, Charlie and Nancy Willis were driving to the Elmendorf Air Force Base hospital to welcome home a soldier they hardly knew. His name was Jake Lowery.

A couple weeks earlier, as a member of the 4th Airborne Brigade Combat Team, Lowery had been driving a Humvee near Fallujah when a roadside bomb exploded -- blowing out his vehicle's passenger-side door, killing the soldier sitting next to him, shattering one whole side of Lowery's face and destroying his right eye.

After being treated in Army hospitals in the Lower 48, the 25-year-old paratrooper had just returned to Elmendorf's neighboring Fort Richardson to recuperate -- thousands of miles from his real home in New Mexico. Without family here to greet him, he phoned the Willises, owners of a Western apparel and tack shop in Wasilla. He met them a year earlier through a mutual involvement in the rodeo circuit. Could they come visit him in the hospital, Lowery asked. Sure, Charlie said -- they'd be happy to.

Driving toward Anchorage the next day, however, the Willises began to wonder what they might talk about. Before his injury, Lowery was the quintessential rodeo hand, a man of few words.

"What do we say?" Nancy asked Charlie.

"We don't say anything," Charlie said. "We just listen."

In the next couple of weeks, thousands more Alaskans will get a chance to listen (and talk) to soldiers as well -- as some 3,500 other members of the 4th Brigade come surging home from the unit's 15-month deployment in Iraq and begin to fill diners, bars and shopping malls. - More...
Thursday AM - November 15, 2007

Arts & Entertainment

Ketchikan: Australian Greg Thomas' Performance Opened October's Monthly Grind By SUSAN BATHO AND BILL HUPE - The October Grind tends to bring out the Halloween in everyone, in song, as well as in the scariest event of the evening: the introduction of mein host. The scheduled host, Dave Lieben, was unable to make it, so a wayward traveler, fresh out of rehab (or on her way to rehab) was recruited to fill Dave's shoes. In between acts, "Britney" gave us the abridged version of her life story. She made the audience appreciate Dave Lieben's bad jokes that much more.

Greg Thomas
Photo by Susan Batho & Bill Hupe

The show opened with a real treat, direct from Australia, Greg Thomas, performing songs he has written, or helped write, though the years. His first song, "I am Pegasus", was a hit in his native country some time ago, and it was quite easy to tell, with its easy, accessible melody. Thomas' performance was very polished, and his four song set was definitely a hard act to follow.

Next was a preview of the First City Players November 2007 production, Disney's Beauty and the Beast. Two selections were presented - the first, the proposal scene between Gaston and Belle. The preview was meant to whet our appetites for the upcoming musical production, which is still in rehearsal. The young lady portraying Belle, will fill the role quite well, and, the gentleman portraying Gaston, will further refine his role in the two weeks of rehearsals remaining. The second scene was a song from the show as performed by Mrs Potts, played by Lou Ann Richardson, was excellent, and we look forward to seeing her performance of the other songs during the show. Between the scenes presented, some of the characters and costumes were discussed, making it clear that the upcoming production at the Kayhi Auditorium will be quite elaborate and for adults, as well as children.

The third performance of the evening was a reading by Kim Blunt. "The Spoon Theory" is a piece about a meeting between two old friends, one whom has Lupus. It was an interesting selection, and thought provoking. A special guest followed, Marguerite Krause, who dropped in from Anchorage to perform Joan Baez's "Diamonds and Rust". Her rendition was extremely well received and performed, and quite reminiscent of the original artist's. We only wish there had been more time to allow her to perform a few more songs, as she was a pleasure to listen to. - More...
Wednesday AM - November 14, 2007




Ketchikan

Ketchikan Police Report
AK Troopers Daily Dispatch
Today's Forecast
Satellite
Today's Weather Images
Marine Forecasts
Ketchikan Weather Data
Current AK Weather Map

CLASSIFIEDS

Publish ad
Please select the proper category before posting.




CLASSIFIEDS' CATEGORIES

Announcements and
Help Wanted
For Sale / Free Stuff
Garage Sales
Homes / Apts/ Property
Pets
Wanted
Lost & Found
Local Services
Publish your ad

Front Page Archives
November 2007

| | | | | | | |
| --- | --- | --- | --- | --- | --- | --- |
| S | M | T | W | T | F | S |
| 28 | 29 | 30 | 31 | 01 | 02 | 03 |
| 04 | 05 | 06 | 07 | 08 | 09 | 10 |
| 11 | 12 | 13 | 14 | 15 | 16 | 17 |
| 18 | 19 | 20 | 21 | 22 | 23 | 24 |
| 25 | 26 | 27 | 28 | 29 | 30 | |

More Front Page Archives

Viewpoints
Opinions/Letters
Basic Rules

Kayhi choir students By Char White - Kayhi music teacher Trina Elliott is having a busy year. She just returned from Craig where she accompanied 9 of her choir students who were selected to participate in the annual SE Honor Festival. This week Ms. Elliott will accompany 6 students as they participate in the All State Honor Choir in Anchorage from Nov 15-17. Seniors Coleman Alguire, Forrest Allred, Samantha MacNeith and April Souza along with Juniors Victoria Clary and Elliott Jacksch will join over 200 students from around the State Of Alaska for this event. These outstanding musicians were selected from approximately 1000 students who submitted audition tapes. - More...
Wednesday AM - November 14, 2007

Mr. Pork Barrel By Charlotte Tanner - The fact that Ms.Meredith M. Kenny, Communications Director, Office of Rep. Don Young, has been ordered to write this blurb touting the merits of Don(Mr. Pork Barrel) Young, gives me great hope that Mr. Young is actually afraid for his job. I fervently hope he does lose it! - More...
Wednesday AM - November 14, 2007

Year round business in Ketchikan By Marie-Jeanne Cadle - I just returned from a pleasant weekend in Sitka. One of the most enjoyable things about my trip was the many stores and galleries open and catering to locals even in the winter. Sitka's year round population is about 4000 people less then Ketchikan yet it manages to maintain a vibrant downtown core with a much larger variety of stores catering to the local population than we have here in Ketchikan. Yet we have more people. - More...
Monday AM - November 12, 2007

Setting the Record Straight By Meredith M. Kenny - Alaskan Congressman Don Young has proudly served his constituents in the great state of Alaska for the last 35 years. As Alaskans had honored him with seniority in the U.S. House of Representatives, from 2001 to 2007 he was given the privilege of serving the American people as the Chairman of the Transportation and Infrastructure Committee. In doing so, he became responsible for taking the lead in penning the comprehensive Safe, Accountable, Flexible, Efficient Transportation Equity Act ­ A Legacy for Users (SAFETEA-LU). - More...
Monday AM - November 12, 2007

Stop the blame game By Michelle Fry - This is in response to "If you really want to save the bears" by Denise Jausoro. While I do understand and sympathize with your situation I have to side with the bear on this one. - More...
Monday AM - November 12, 2007

Airport By Rebecca L. Simpson - Recently family members/friends had to spend the night here in Ketchikan because of mechanical problems with Alaska Airlines. - More...
Monday AM - November 12, 2007

Never Give Up By Ryan Arata - I was diagnosed with ALS at the Duke University in Durham, NC about November 2005. My progression seems to be slower than some others. - More...
Monday AM - November 12, 2007

Almost done kickin' tires on a new oil tax By Sen. Kim Elton - Here we are, approaching the end of this special session, almost ready to drive a late model '07 off the lot after trading in our low-value '06 PPT Cruiser. - More...
Monday AM - November 12, 2007

More Letters/Viewpoints
Webmail your letter or
Email Your Letter To: editor@sitnews.us

---

E-mail your news tips, news
releases & photos to:
editor@sitnews.us

SitNews
Stories in the News
©1999 - 2007
Ketchikan, Alaska

M.C. Kauffman, Webmaster/Editor
webmaster@sitnews.us

In Memory of SitNews's first editor,
Dick Kauffman
1932-2007

Locally owned & operated.
Online since 1999

Articles & photographs that appear in SitNews are protected by copyright and may not be reprinted or distributed without written permission from and payment of required fees to the proper sources.