Contact


Webmail Letters


News Tips


Search Sitnews


Copyright Info


Archives
Today's News


Alaska


Ketchikan


Top Stories


U.S. News


U.S. Politics


Stock Watch


Personal Finance


Science News


US Education News


Parenting News


Seniors News


Medical News


Health News


Fitness


Offbeat News


Online Auction News


Today In History


Product Recalls


Obituaries
Quick News Search


Alaska


Ketchikan


SE Alaska


Alaska News Links
Columns - Articles


Dave Kiffer


Arts & Entertainment


Parnassus Reviews


Jason Love


Fish Factor


Bob Ciminel


Chemical Eye On...


Rob Holston


More Columnists
Ketchikan


Our Troops
Historical Ketchikan


June Allen


Dave Kiffer


Louise B. Harrington
Recognition


Match of the Month


Asset Builders
Kid's Corner


Bob Morgan
Ketchikan Arts & Events


Ketchikan Museums


KTN Public Libraryt


Parks & Recreation


Chamber
Lifestyles


Home & Garden


Food & Drink


Arts & Culture


Book Reviews


Movie Reviews


Celebrity Gossip
On the Web


Cool Sites


Webmaster Tips


Virus Warnings
Sports


Ketchikan Links


Top Sports News
Public Records


FAA Accident Reports


NTSB Accident Reports


Court Calendar


Court Records Search


Wanted: Absconders


Sex Offender Reg.


Public Notices
Weather, Webcams


Today's Forecast


KTN Weather Data


AK Weather Map


Ketchikan Webcam


SE AK Webcams


Alaska Webcams


AK Earthquakes


Earthquakes
TV Guide


Ketchikan
Ketchikan Phone Book


Yellow Pages


White Pages
Employment


Employment
Government Links


Local Government


State & National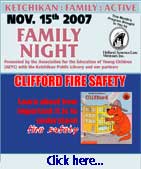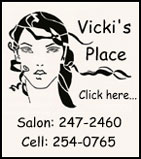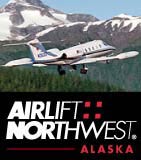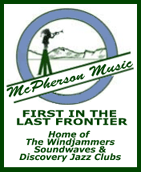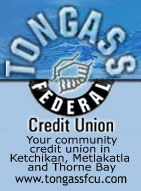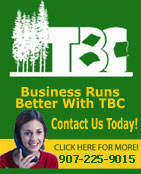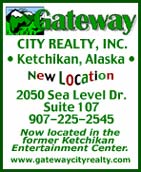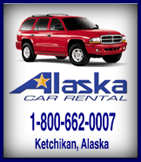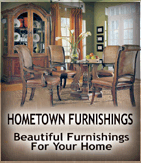 Friday
November 09, 2007



Saxman Sunset
Thursday Evening's Sunset
Front Page Photo by Lee Wallace

Ketchikan: Ketchikan Community Health Fair Saturday; Healthcare Event of the Year - The 2007 Ketchikan Community Health Fair will take place on Saturday, November 10th from 8am to 3pm at The Plaza. Ginny Crag of the Ketchikan-based Tongass Substance Screening and AK STAR Training Institute said over 40 vendors responded to their call and will be at the Fair showing their Healthy products & services.

Craig said all vendors have contributed prizes for the hourly drawings, as well as many give aways. There will be a kids' room with fun games, food and goodies. Join members of the community in the "Hunt for Health" scavenger hunt, where the winner will take home a 1-year membership to the Get Fit, Stay Fit Gym courtesy of Critical Care Inc., a $500 gift certificate from Alaska Airlines courtesy of various donors, a $200 Gift Certificate to Cape Fox courtesy of various donors and a home AED courtesy of Wal-Mart. Craig said, "No one will go away empty handed!"

The Health Fair will also be the end of our "Ketchikan's Biggest Reducer" program. Craig said, "We will be having final weigh-ins by 10am and will be announcing the winners at 2pm. To date the reducers have lost over 200 pounds! "

Blood draws will be from 8am until 1pm. A variety of tests will be offered. - More...
Friday PM - November 09, 2007

Alaska: Alaska Supreme Court Orders Two Judges to Vacate Seats - Today the Alaska Supreme Court issued a decision in the State v. Jeffery case and determined that Barrow Superior Court Judge Michael Jeffery and Anchorage District Court Judge Nancy Nolan should not have appeared on the 2004 General Election ballot for retention, and ordered them to "vacate their seats within ninety days after this decision takes effect per Appellate Rule 507(b)" [explained below*].

"There are clear requirements within the law setting out the filing requirements and deadlines for all candidates. The Division of Elections followed the law, and is pleased that the Alaska Supreme Court agreed," said Division of Elections Director Whitney Brewster. "It is imperative that the Division enforce those requirements consistently in order to conduct fair elections."

In 2004, a superior court judge, William Morse, granted a temporary restraining order and ordered the Division to put the names of Judges Jeffery and Nolan on the 2004 General Election ballot. Both judges were retained in the election. On July 28, 2005, Judge Morse issued a decision holding that the judges' submission of retention information to the Alaska Judicial Council was a sufficient declaration of candidacy to meet the statutory requirements.

The Division of Elections appealed the decision to the Alaska Supreme Court, and today that court reversed the lower court's decision. - More...
Friday PM - November 09, 2007

Alaska: Joint Law Enforcement Boarding on Fishing Vessel Yields An Arrest - Following a Coast Guard search and rescue operation to secure a disabled fishing vessel, the Coast Guard in cooperation with agents from the Drug Enforcement Administration (DEA), National Marine Fisheries Service (NMFS) and Alaska State Troopers conducted a boarding on the fishing vessel Sea Hunter near Seward Thursday. The agents were looking for drugs, firearms and fish taken illegally.

Joint law enforcement team boards the F/V Sea Hunter
Official Coast Guard photo courtesy Coast Guard Cutter Mustang

Jim Frary, 48, the master of the F/V Sea Hunter, was convicted earlier this summer of drug and weapons related charges. He was out on bail. It became evident during the boarding that Frary was not under supervision of his third party custodian, thereby violating his bail terms. Frary was arrested and taken into custody by the Alaska State Troopers for violation of conditions of release. Frary is a resident of Homer, Alaska. - More..
Friday PM - November 09, 2007

Alaska: Preliminary: Alaska's 2007 Salmon Season 4th Largest Since Statehood - The Alaska Department of Fish and Game's Division of Commercial Fisheries has posted its preliminary end-of-season estimates of commercial harvest and value for the 2007 salmon season. All estimates of salmon prices at this time are preliminary and usually underestimate the final value of the commercial salmon harvest.

This season, commercial fishermen harvested 212 million salmon, which had an estimated total value of $374 million. The harvest was the 4th largest since statehood, about 33 million fish above the preseason forecast, and above the most recent 10-year average of 164 million fish. - More...
Friday AM - November 09, 2007

Alaska: Queen Charlotte Goshawk Granted Protection as Endangered Species in Canada, But Not Alaska - The U.S. Fish and Wildlife Service announced Thursday its Response to a Court-Ordered Remand on a petition to list the Queen Charlotte goshawk (Accipiter gentilis laingi) as threatened or endangered under the Endangered Species Act. The Queen Charlotte goshawk is a comparatively small, dark subspecies of the northern goshawk (Accipiter gentilis) that nests and forages in coastal rainforests of Southeast Alaska and British Columbia.

In response to a petition first filed by the Center for Biological Diversity and other groups in 1994 and multiple court orders since that time, the U.S. Fish and Wildlife Service determined Thursday that the Queen Charlotte goshawk warrants protection as an endangered species in Canada, but not in Alaska. - More...
Friday AM - November 09, 2007

Viewpoints
Opinions/Letters
Basic Rules

Blessings of freedom and liberty are not free By Senator Ted Stevens - Veterans Day is a reminder that the blessings of freedom and liberty are not free but are paid for by the sacrifice and dedication of the courageous men and women in uniform who defend our nation. - More...
Sunday PM - November 11, 2007

Remember those who bravely serve By Congressman Don Young - This weekend, as we spend time with our family and friends let us remember those that have so bravely risked their lives, so that we may have the freedoms that we enjoy daily. Alaska is home to the highest amount of veterans, per capita, in this country, and I am very proud to humbly represent every one of them. Alaska is a state like no other that supports and respects its troops like no other. With five major military installations, we are home to countless military members and their families. - More...
Sunday PM - November 11, 2007

Remember the Sacrifices of Our Veterans and Their Families By Edward Brown - My family has many veterans. And we can thank all veterans today for their sacrifices. Our families' freedoms and our country's laws are supported by their efforts at home and abroad. - More...
Sunday PM - November 11, 2007

Invasive plant species By Victoria McDonald - Over the past few years in Ketchikan, I have noticed the explosive growth of a very beautiful plant ­ Japanese knotweed. I first encountered Japanese Knotweed when I walked around Lake Washington with a Seattle friend. She stated the plant had taken over the shores of the lake and was nearly impossible to get rid of. I thought this plant had not come north, but then I saw huge mounds of it on the side of the road in Ketchikan, north and south. Each summer the plant expands its range, pushing native plants, even salmonberries, out of the way. - More...
Friday AM - November 9, 2007

Realities locals have to face By Charles Edwardson - The jewelry stores are closed. The streets are clear (empty would be more accurate) and Ketchikan residents are few and far between (and it is not just because tour season is over). Locals do not frequent the downtown area for the most part. As I've worked on projects in downtown Ketchikan over the past decade this is a reality I have noticed. - More...
Friday AM - November 9, 2007

Boat Sinking at Ward Cove By Tony Alenskis - According to a recent news paper photo, the boat that sank in Ward Cove was seen listing to one side before it went to the bottom. I was wondering why the Harbor Master or Coast Guard did not put a pump onboard before it became an environmental issue. - More...
Friday AM - November 9, 2007

Thanks for finding my laptop By Kevin Gadsey - Some days I still question my move to Ketchikan - when I miss going to Wal-mart at 2 AM or having a good coffeehouse that stays open to midnight. I've never lived in a town this small before. Then there are days when I really enjoy the family-like atmosphere in Ketchikan. - More...
Thursday AM - November 08, 2007

Bus Stop Benches at the Library By Ronald L. Arnce - I have two young step-daughters that catch the school bus in front of the library. Taking them there every morning and meeting them in the afternoon, I observed that often the shelter area was filled with people just loitering causing the school children to have to stand outside. I have also observed drinking and loud arguments between people using the shelter. - More...
Thursday AM - November 08, 2007

Bears By Tom Carlin - I'm no fern fondler or anything but since I'm currently not in Ketchikan I read Sitnews to keep up with what's going on, and by the looks of it, it's BEARS. I live out north and we have our fair share of bears but we know that when the bears start coming out to bring our garbage cans in the garage and make sure not to leave anything outside that they would love to get their paws on. And we have no problems anymore. - More...
Thursday AM - November 08, 2007

Bears and Gators By Carolyn Simmons - We who live in Florida feel the same way about gators as you feel about the bears. Our nemesis is the many gators who live in the wild but are being forced out of their native land by developing encroachment of civilization. - More...
Thursday AM - November 08, 2007




Ketchikan

Ketchikan Police Report
AK Troopers Daily Dispatch
Today's Forecast
Satellite
Today's Weather Images
Marine Forecasts
Ketchikan Weather Data
Current AK Weather Map

CLASSIFIEDS

Publish ad
Please select the proper category before posting.




CLASSIFIEDS' CATEGORIES

Announcements and
Help Wanted
For Sale / Free Stuff
Garage Sales
Homes / Apts/ Property
Pets
Wanted
Lost & Found
Local Services
Publish your ad

More Front Page Archives

Not the bears "fault" By Phil Round - Lock your doors. It's not the bears "fault." - More...
Thursday AM - November 08, 2007

Courtesy By Lisa Noland - I would agree with Scott Davis that being treated in on off-handed, careless manner when dealing with different businesses and/or organizations in Ketchikan is disappointing. - More...
Thursday AM - November 08, 2007

Global warming? By Barbara Seybold - I live in Big Lake, Alaska and there were more moose in our neck of the woods than I have seen since 1989. Last winter I would not drive at night because of the abundance of moose so go figure. What's up? - More...
Thursday AM - November 08, 2007

State Supreme Court's Decision By Taylor McDonald - In regards to Ms. Tillson's letter... what about the young girls who do not have caring, understandings parents? What if they have to deal with abuse or alcoholism? - More...
Wednesday - November 07, 2007

If you really want to save the bears.... By Denise Jausoro - The bears were cute when they were little. I even felt sorry for "BooBoo" after his mother was killed. I don't anymore. Halloween morning I discovered that a bear, probably two, had spent the evening in my 2000 Explorer, feasting on two cases of apples. Not satisfied with just devouring the apples, they destroyed the interior of my vehicle for no apparent reason. They are not cute anymore. - More...
Wednesday - November 07, 2007

War against ALS By Matt MacVane - I read Linda Kreider,s letter about ALS and her dad. It is a sorry story. My son Beau is 31 and was diagnosed with ALS in April of 2007. Beau spent 5 combat tours in Iraq and Afghanistan, 3 in Iraq and 2 in Afghanistan in the elite Army Rangers. He is not doing well. The disease is terrible and just as Linda stated it robs one of the ability to talk and walk. - More...
Tuesday AM - November 06, 2007

The New Drum - Present Day Prophesy By George Miller - A few weeks ago I was writing a vision for this reaching this region with the Good News and was overtaken by another vision. It began with a deep, reverberating drum sound. The sound was coming more from deep time than deep geography, though it seems to shake the mantle of the earth. I began to sense pressure from generations of First -Nations People, who had been in some ways prevented from expressing worship to the Creator, Jesus, in the way HE had designed. There was deep increasing pressure to express worship and the drum grew louder and more intense. A great release is near, a break-out from bondage to dead religion, or mere ceremony. God is building a pent up passion to break out into true freedom in worship. HE will have His way. - More...
Tuesday AM - November 06, 2007

Ketchikan, Pribilofs, Ward Cove By Ralph E. Pray - I immensely enjoyed reading the snippets about Ketchikan, where Bev and I married (at Totem Park) in the late 50s, where our first son was born, and where we departed for the Colorado School of Mines in 1961. - More...
Tuesday AM - November 06, 2007

Alaska's Clear and Equitable Share Plan By Gov. Sarah Palin - "The first responsibility of a leader is to define reality." - Max DePree

I rolled out Alaska's Clear and Equitable Share (ACES) plan, defining reality for legislators and Alaskans: our current oil valuation system, PPT, is of unreliable origin and we have devised a way to fix it. - More....
Monday AM - November 05, 2007

More Letters/Viewpoints
Webmail your letter or
Email Your Letter To: editor@sitnews.us

---

E-mail your news tips, news
releases & photos to:
editor@sitnews.us

SitNews
Stories in the News
©1999 - 2007
Ketchikan, Alaska

M.C. Kauffman, Webmaster/Editor
webmaster@sitnews.us

In Memory of SitNews's first editor,
Dick Kauffman
1932-2007

Locally owned & operated.
Online since 1999

Articles & photographs that appear in SitNews are protected by copyright and may not be reprinted or distributed without written permission from and payment of required fees to the proper sources.