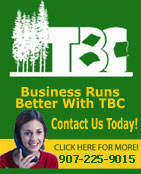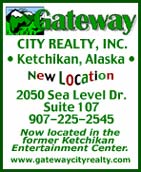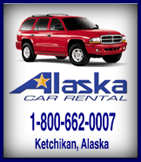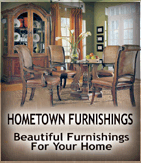 Contact


Webmail Letters


News Tips


Search Sitnews


Copyright Info


Archives
Today's News


Alaska


Ketchikan


Top Stories


U.S. News


U.S. Politics


Stock Watch


Personal Finance


Science News


US Education News


Parenting News


Seniors News


Medical News


Health News


Fitness


Offbeat News


Online Auction News


Today In History


Product Recalls


Obituaries
Quick News Search


Alaska


Ketchikan


SE Alaska


Alaska News Links
Columns - Articles


Dave Kiffer


Arts & Entertainment


Parnassus Reviews


Jason Love


Fish Factor


Bob Ciminel


Chemical Eye On...


Rob Holston


More Columnists
Ketchikan


Our Troops
Historical Ketchikan


June Allen


Dave Kiffer


Louise B. Harrington
Recognition


Match of the Month


Asset Builders
Kid's Corner


Bob Morgan
Ketchikan Arts & Events


Ketchikan Museums


KTN Public Libraryt


Parks & Recreation


Chamber
Lifestyles


Home & Garden


Food & Drink


Arts & Culture


Book Reviews


Movie Reviews


Celebrity Gossip
On the Web


Cool Sites


Webmaster Tips


Virus Warnings
Sports


Ketchikan Links


Top Sports News
Public Records


FAA Accident Reports


NTSB Accident Reports


Court Calendar


Court Records Search


Wanted: Absconders


Sex Offender Reg.


Public Notices
Weather, Webcams


Today's Forecast


KTN Weather Data


AK Weather Map


Ketchikan Webcam


SE AK Webcams


Alaska Webcams


AK Earthquakes


Earthquakes
TV Guide


Ketchikan
Ketchikan Phone Book


Yellow Pages


White Pages
Employment


Employment
Government Links


Local Government


State & National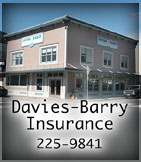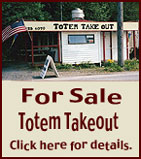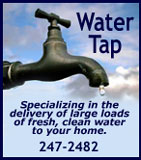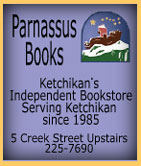 Thursday
October 11, 2007



Harriet Hunt Lake
Front Page Photo by Cindy Balzer

Alaska: Politicians line up to take on Rep. Young By SEAN COCKERHAM - Alaska Congressman Don Young, under federal investigation and in the minority party in the U.S. House, is facing more competition for his seat than he has had in a decade.

Ethan Berkowitz, former minority leader of the Alaska state House, and Kodiak state Rep. Gabrielle LeDoux both said this week they are entering next year's U.S. House race.

LeDoux plans to challenge Young in the Republican primary. Berkowitz joins a Democratic field that already includes former state Democratic party chief Jake Metcalfe and Diane Benson, who received 40 percent of the vote against Young in 2006.

Young welcomes the competition, said his campaign manager, Steve Dougherty. He said Young is absolutely planning to run for re-election and is fully engaged in his campaign.

The 74-year-old Young has been Alaska's sole member of the U.S. House of Representatives since 1973. Young has so long been a leading figure in Alaska politics that often he has often faced only token opposition. That is not the case this time around.

"He's a wounded bear," Metcalfe said.

Young, who chaired the powerful House Transportation Committee from 2000 to 2006, now serves as the ranking Republican on the House Resources Committee. He says he's still plenty effective in Congress, and doesn't see himself as vulnerable in the 2008 election.

Various national news organizations have reported in recent weeks that Young is under federal investigation for his ties to Veco Corp., for fundraising activities and for his role in specific congressional earmarks. Young has repeatedly declined to discuss the investigation. - More...
Thursday - October 11, 2007

Alaska: DEMOCRATS ASK OIL COMPANIES FOR HONEST ADVERTISING - Today two Anchorage Democratic Representatives, Les Gara and Harry Crawford, called on the oil industry to be truthful in its current advertising campaign aimed at preventing fixes to Alaska profits-based oil tax law.

"Advertising should inform, not mislead the public," Gara said. "It would be nice if the oil companies would reveal the truth ­ that Exxon, Conoco Philips and British Petroleum earn higher profit margins in Alaska than almost anywhere else in the world." Gara, along with Crawford, cites Conoco Phillips' own 2006 Annual Report.

Crawford and Gara wrote to ask the major oil companies, and their industry associations (The Alaska Oil and Gas Association and The Alliance), to reveal what is shown in Conoco Phillips 2006 Annual Report: that Conoco's profit margins are higher in Alaska than they are in Africa, Russia, the Middle East, Europe, the Lower 48 and Canada. While profit margins in those areas range between 0 percent and 30 percent, Conoco's Alaska profit margins hit a staggering 35 percent in 2006.

In reviewing Conoco's profit report, Crawford noted, "If a 35 percent profit margin wasn't enough for Conoco to increase investment, why did they invest in the Middle East and Africa, where they report profit margins of just 7 percent? Just how much would Conoco want to increase investment in Alaska?" - More...
Thursday - October 11, 2007

Kake: Kake Walk for Breast Cancer Awareness attracts 74 - The Kake Walk for Breast Cancer Awareness on Saturday, Oct. 6, drew 74 participants, including several people attending the Alaska Native Brotherhood/Alaska Native Sisterhood Grand Camp Convention in Kake.

Donald Bremner of Yakutat and Juneau, left; Alaska Native Brotherhood Grand Camp President Dewey Skan of Klawock, center, and Dawn Jackson of Kake pushing her infant daughter Jillian Lucy in the stroller.
PHOTO COURTESY SEARHC

"We were happy to see so many community members and ANB/ANS members come out to help us raise awareness about breast cancer," said Georgie Reese, a SouthEast Alaska Regional Health Consortium (SEARHC) Community Wellness Advocate who organized the event for SEARHC Kake Health Promotion. - More...
Thursday - October 11, 2007

Klawock: Quitting tobacco agrees with Marvin George - Tobacco was taking over Marvin George's life. He had bad headaches. He hurt too much when he coughed. Worst of all, the cigarettes were making him nervous, and he said that was "getting me angry, getting me mad at my family."

Marvin George stands in the entry way of the SEARHC Alicia Roberts Medical Center in Klawock
PHOTO COURTESY OF SEARHC

George said his blood pressure was soaring to "alarming rates," and his doctor told him to quit smoking. He also had several family members tell him to quit, even though he tried to keep his 2 1/2-pack a day habit secret from others in the family. Finally, it took an April incident with his younger brother before George said he looked in the mirror and decided he didn't like what he'd become.

"Cigarettes got me tempermental, and it took a slap from my younger brother to get me to quit," said George, a 10-year Craig resident who was born and raised in Klawock. "I deserved that slap. I reached into my pocket and threw out my pack of cigarettes." - More...
Thursday - October 11, 2007

Alaska: Boutwell captures three high seas drift net fishing vessels - The U.S. Coast Guard and People's Republic of China Fisheries Law Enforcement Command are investigating three fishing vessels suspected of illegal high-seas drift net fishing 400 miles east of Hokkaido, Japan.

Boarding teams, from the U.S. Coast Guard Cutter Boutwell, boarded the Fishing Vessels Lu Rong Yu 6105, 2660 and 2659. The boarding team quickly determined that all the vessels were rigged for high-seas drift net fishing and is currently escorting the vessels back into Chinese custody.
Coast Guard photo by Petty Officer Jonathan R. Cilley

The U.S. Coast Guard Cutter Boutwell with a FLEC officer onboard intercepted the fishing vessels Lu Rong Yu 2659, 2660, and 6105 Friday after an HH-65 helicopter, deployed with Boutwell from Air Station Barbers Point, Hawaii, identified the three vessels as possible high-seas drift net fishing vessels. All vessels were intercepted by a joint China/U.S. boarding team from the cutter Boutwell. Once onboard the vessels, the boarding teams determined that all the vessels were rigged for high-seas drift net fishing and were all registered in the People's Republic of China.

The master of one vessel admitted to the boarding team to having 9,000 meters of nets onboard. The Boutwell has transferred custody of the three vessels to the 378-foot U.S. Coast Guard Cutter Midgett, which is scheduled to transfer the fishing vessels to the Chinese FLEC Saturday.

A drift net is a fishing net that has the ability to indiscriminately catch massive amounts of fish and other marine life by means of suspension in open water.

"The presence of a Chinese Fisheries Law Enforcement Command ship rider on board Boutwell expedited the boarding and seizure process, basically allowing the Chinese to enforce Chinese law on a Chinese vessel," said Capt. Michael Neussl, Chief of Staff for the 17th Coast Guard District in Juneau, Alaska.

"The value of international agreements to facilitate these joint operations is phenomenal," aid Capt. Michael Neussl. The United States, Japan, Canada, Russia, South Korea and China are part of the North Pacific Coast Guard Forum. This Forum was developed to combat Illegal Unregulated and Unreported fishing and increase international maritime safety and security of the Northern Pacific Ocean and its borders. - More...
Thursday - October 11, 2007




Ketchikan

Ketchikan Police Report
AK Troopers Daily Dispatch
Today's Forecast
Satellite
Today's Weather Images
Marine Forecasts
Ketchikan Weather Data
Current AK Weather Map

CLASSIFIEDS

Publish ad
Please select the proper category before posting.




CLASSIFIEDS' CATEGORIES

Announcements and
Help Wanted
For Sale / Free Stuff
Garage Sales
Homes / Apts/ Property
Pets
Wanted
Lost & Found
Local Services
Publish your ad

Front Page Archives

October 2007

| | | | | | | |
| --- | --- | --- | --- | --- | --- | --- |
| S | M | T | W | T | F | S |
| | 01 | 02 | 03 | 04 | 05 | 06 |
| 07 | 08 | 09 | 10 | 11 | 12 | 13 |
| 14 | 15 | 16 | 17 | 18 | 19 | 20 |
| 21 | 22 | 23 | 24 | 25 | 26 | 27 |
| 28 | 29 | 30 | 31 | | | |

More Front Page Archives

Viewpoints
Opinions/Letters
Basic Rules

Pebble Mine project By Gabrielle LeDoux - I am the State Representative for House District 36, which includes Kodiak as well as the Lake Iliamna region, the area of the proposed Pebble Mine project. I have just returned from hearings related to the Pebble Mine held in my district as well as the surrounding area. I stayed around after the hearings for about a week because I wanted to opportunity to talk with people personally about the project rather than just hearing from those willing to speak at a public forum. - More...
Thursday - October 11, 2007

Misguided By Mark Cowley - If anyone is misguided it is Jerilyn Lester. To say that Gov Sara Palin stole 199 million of the money earmarked for the bridge is just plain ridiculous!. If she knew anything about Sara Palin and what she stands for or what kind of person she is, she would never had made that insulting remark about the Governor! - More...
Thursday - October 11, 2007

South Tongass Mud Bogg By Robert McRoberts - I am sending this to Sitnews hoping all the right people read this. I am going to try calling the Mayor too about the work that is going on -- it is not legal and is becoming a real big mess. I was at my property last week located on the corner of Roosevelt and Seawatch lane which is directly across from this big mess. That's when I noticed South Tongass Fire Department volunteers digging up dirt and piling it up to turn it into mud. - More...
Thursday - October 11, 2007

Metlakatla Patrons Appreciated By Penny Eubanks - Here at the Plaza we greatly appreciate the business of Patrons from Metlakatla and Prince of Wales. Ms. Atkinson, it was not Ketchikan voters that determined not to have the ferry port in Saxman, it was a Saxman decision. - More...
Thursday - October 11, 2007

Saxman Ferry Terminal Location By Terri Lee - It is a shame that the ferry terminal was shot down by Saxman. - More...
Thursday - October 11, 2007

Metlakatlans Benefit Ketchikan Businesses By Virginia E. Atkinson - Now that the chances of constructing a ferry terminal has been shot down like it means nothing, just remember that Metlakatlans spent their paychecks in Ketchikan every payday. Remember when the state dividends come out, many Metlakatlans choose to spend their permanent fund in Ketchikan. - More...
Wednesday - October 10, 2007

Missing Money By Jerilyn Lester - To address Mr. Hoff and his misguided thanks to Gov. Palin, the bridge was always to the Airport not to someone else's land. The folks opposed to it managed to keep that out of the public's eyes and then Ketchikan will not see a penny of the money that was allocated. The Govenor and her friends on the mainland have already stolen $199 million and the other $34 million is up for grabs and the people that it was meant for will not see any of it. Of that I am sure and if we actually do see any of it, it probably won't even be enough to finish one of the projects that we have started on the roads. - More...
Wednesday - October 10, 2007

Alaska Marine Highway System By Albert Kookesh, Bill Thomas, Kim Elton, Beth Kerttula, Andrea Doll, Peggy Wilson & Kyle Johansen - We are writing to express our concern over Commissioner Leo von Scheben's remarks in a press release dated September 21st. In the press release you say "skyrocketing costs for the Alaska Marine Highway System present an impediment to the state's budget and the region's economy." - More...
Wednesday - October 10, 2007

Saxman Seaport Sale By Rob Holston - The city of Saxman has rejected the State's proposal to purchase the Saxman Seaport to serve as a ferry terminal for the MV Lituya connecting to the Waldon Point Road. This "no" vote is most unfortunate because the location could well be the best location for the proposed two island inter-tie and also the Pennock Island and south Gravina Island "Four Island" Terminal. - More...
Sunday PM - October 07, 2007

Build on the Library By Don Hoff Jr. - Following the discussion of a new library or expanding the old library in Ketchikan, Alaska, I was told that the Ketchikan Library was designed for expansion; a strong foundation was designed for the building for it to go upward with more floors. This will keep the Library in its beautiful location by the Ketchikan Creek. Just by adding one floor for the Library will accommodate all the new books and add one more floor for the museum, which I always thought was too small for all the history Ketchikan has to show. - More...
Sunday PM - October 07, 2007

THANK YOU! By Glen Thompson - I want to personally thank Mary Kauffman and Sitnews for the excellent forum provided to the candidates. This service is invaluable in the ability of the public to ask the candidates what they think on issues important to them. - More...
Sunday PM - October 07, 2007

Open Letter: Thank you Gov.Palin By Don Hoff Jr. - Some of us have been waiting for 30 years of opinions and arguing for someone to finally but a stop the construction of the Boon-doggle Bridge to Nowhere , at a cost $398 million dollar plus bridge project that the Local, State and Federal tax payers can t afford in Ketchikan, Alaska. Gunalcheesh ho-ho (thank you very much- Tlingit) Governor Sarah Palin (R-Alaska). Finally, Alaska has a Governor that has backbone and common sense to stand up to miss-lead and misguided leadership and private enterprise in Ketchikan and Washington Delegation in D.C. - More...
Sunday PM - October 07, 2007

Guv lifts oil tax veil, big questions raised By Sen. Kim Elton - "It's one thing to say with the prophet Amos 'let justice roll down like the mighty waters' and quite another to work out an irrigation system," once noted William Sloan Coffin. - More...
Sunday PM - October 07, 2007

Thanks Ketchikan & Access Committe Forming By Derek Flom - Thanks Ketchikan for all of your support during this year's election. I am pleased to have met many new friends during my campaign. I will be running for Borough Assembly next year and my campaign started yesterday. I am pleased with the results of the election and hope for a bigger turn out in the polls next year. I sincerely congratulate all of the winners and I am encouraged by all those who participated. Mike and Glen will continue to serve us well and I hope to be serving with you after next year's election. - More...
Sunday PM - October 07, 2007

More Letters/Viewpoints
Webmail your letter or
Email Your Letter To: editor@sitnews.us

---

E-mail your news tips, news
releases & photos to:
editor@sitnews.us

SitNews
Stories in the News
©1999 - 2007
Ketchikan, Alaska

M.C. Kauffman, Webmaster/Editor
webmaster@sitnews.us

In Memory of SitNews's first editor,
Dick Kauffman
1932-2007

Locally owned & operated.
Online since 1999

Articles & photographs that appear in SitNews are protected by copyright and may not be reprinted or distributed without written permission from and payment of required fees to the proper sources.