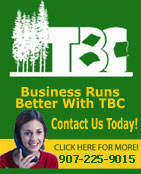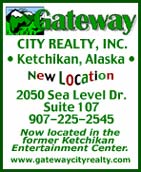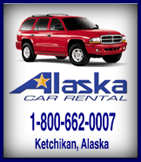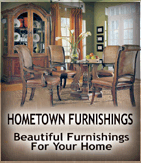 Contact


Webmail Letters


News Tips


Search Sitnews


Copyright Info


Archives
Today's News


Alaska


Ketchikan


Top Stories


U.S. News


U.S. Politics


Stock Watch


Personal Finance


Science News


US Education News


Parenting News


Seniors News


Medical News


Health News


Fitness


Offbeat News


Online Auction News


Today In History


Product Recalls


Obituaries
Quick News Search


Alaska


Ketchikan


SE Alaska


Alaska News Links
Columns - Articles


Dave Kiffer


Arts & Entertainment


Parnassus Reviews


Jason Love


Fish Factor


Bob Ciminel


Chemical Eye On...


Rob Holston


More Columnists
Ketchikan


Our Troops
Historical Ketchikan


June Allen


Dave Kiffer


Louise B. Harrington
Recognition


Match of the Month


Asset Builders
Kid's Corner


Bob Morgan
Ketchikan Arts & Events


Ketchikan Museums


KTN Public Libraryt


Parks & Recreation


Chamber
Lifestyles


Home & Garden


Food & Drink


Arts & Culture


Book Reviews


Movie Reviews


Celebrity Gossip
On the Web


Cool Sites


Webmaster Tips


Virus Warnings
Sports


Ketchikan Links


Top Sports News
Public Records


FAA Accident Reports


NTSB Accident Reports


Court Calendar


Court Records Search


Wanted: Absconders


Sex Offender Reg.


Public Notices
Weather, Webcams


Today's Forecast


KTN Weather Data


AK Weather Map


Ketchikan Webcam


SE AK Webcams


Alaska Webcams


AK Earthquakes


Earthquakes
TV Guide


Ketchikan
Ketchikan Phone Book


Yellow Pages


White Pages
Employment


Employment
Government Links


Local Government


State & National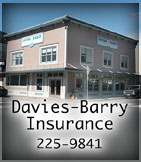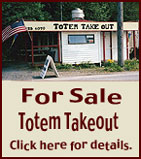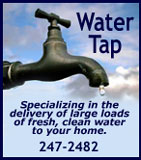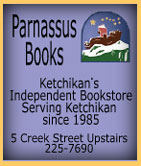 Wednesday
October 10, 2007



Backside of Deer Mountain
Front Page Photo by Carl Thompson

Ketchikan: IFA Sets Summer '08 Schedules & Rates - Today IFA general manager Bruce Jones announced that daily round-trip passenger/vehicle service between Hollis and Ketchikan will be provided from May 1st through September 30, 2008 by the Inter-Island Ferry Authority, with two round-trips on Fridays from July 4 through September 5th.

The board carefully evaluated user recommendations in deciding to provide a second round-trip on Fridays during the peak period, said Jones. Traffic figures for prior years show that demand peaks on Fridays. The schedule for single daily round-trips is departing Hollis at 8:00am for Ketchikan and departing Ketchikan at 3:30pm for Hollis. Cruising time is 3 hours. For the Friday double runs, departures from Hollis will be at 7:00am and 2:30pm, departing Ketchikan at 10:45am and 6:15pm. - More...
Wednesday PM - October 10, 2007

Ketchikan: Nationwide Social Security, Medicare and Medicaid Account for Half of Federal Spending - Social Security, Medicare and Medicaid nationwide accounted for more than $1 trillion of the $2.3 trillion the federal government spent in 2005, according to the U.S. Census Bureau, which publishes the only consolidated source of data on the geographic distribution of federal expenditures.

The Consolidated Federal Funds Report for Fiscal Year 2005 is a presentation of data on most domestic spending by the federal government for state and county areas of the United States, including the District of Columbia and U.S. outlying areas. The data include expenditures for the Defense Department and the Department of Homeland Security. - More...
Wednesday PM - October 10, 2007

Alaska: Alaska cod fishery seeks "sustainable" seal of approval - The Alaska Fisheries Development Foundation (AFDF) has partnered with industry stakeholders and begun the process of certifying all sectors of the Pacific cod fishery in Alaska as sustainably managed. This group has contracted with Moody Marine International Ltd. to independently assess the cod fisheries in the Bering Sea, Aleutian Islands, and Gulf of Alaska according to standards set by the Marine Stewardship Council (MSC).

"Given the mandates for sustainable fishery management in the Alaska state constitution and the Magnuson-Stevens Fishery Conservation and Management Act, and the outstanding job by the North Pacific Fishery Management Council, National Marine Fisheries Service (NMFS) and the Alaska Department of Fish and Game, we think the cod fishery in Alaska is an excellent example of a fishery that should meet MSC standards.", said Jim Browning with AFDF. The MSC label is an independent, third-party certification of fisheries that are managed responsibly. - More...
Wednesday PM - October 10, 2007

Alaska Science: Bar-tailed godwit goes the distance By NED ROZELL - On the evening of Oct. 7, 2007, a female bar-tailed godwit leapt off a mud flat at the mouth of the Kuskokwim River. The bird might not touch the ground again until it reaches New Zealand, more than 7,000 miles away.

U.S. Geological Survey Biologist Bob Gill believes bar-tailed godwits have the ability to sense upcoming storm systems that give them tailwinds for much of their long journeys across the globe.
Photo by Phil Battley.

Bob Gill, a biologist with the U.S. Geological Survey in Anchorage, saw on his computer that the bird had taken flight on its fall migration from Alaska to New Zealand. A few weeks earlier, Gill and his colleagues had tracked another female godwit on a flight to New Zealand. They found that the bird remained in the air for eight straight days.

On Aug. 29, that bird, called E7 for a tag on its upper leg, took off from the Yukon River Delta. Biologists tracked it as it flew to North Cape, New Zealand and landed on Sept. 7. Gill knows the bird didn't land on the journey because of its constant movement as he and others tracked it.

Biologists in New Zealand captured E7 in February and implanted a transmitter in its abdomen. That satellite transmitter showed that the godwit left New Zealand in mid-March and flew nonstop to China, a continuous flight of 6,300 miles that took eight days. The bird remained there for five weeks before taking off for its breeding grounds in Alaska.

On May 2, the godwit left China and headed out over the Sea of Japan and the North Pacific, taking six days to reach the Yukon-Kuskokwim Delta. This flight, also nonstop, covered 4,500 miles. The bird summered in Alaska; where it fattened up on marine worms and thumbnail-size clams that it plucked from the mud with its long beak.

After a summer of breeding and feeding on Alaska's riches, the godwit known as E7 began a 7,200-mile nonstop flight to New Zealand, the equivalent of a flight from San Francisco to New York, and then back to San Francisco again. Only the Concorde-shaped godwit never stopped to refuel. And pausing on the ocean wouldn't do a godwit much good anyway - adapted to life on the shore, the birds can't feed on the water, or swim for a long time.

Gill thinks the birds have somehow evolved to be avian meteorologists, with the ability to sense upcoming storm systems that give them tailwinds for much of the journey (E7 cooked out of Alaska at 60 mph, but sometimes slowed to 35 mph in areas with low winds).

Gill and other researchers also have noted that the birds' bodies start changing in anticipation of the great storms that help them southward.

"They shrink their digestive machinery-their gizzards and intestines get smaller-prior to flight," Gill said. - More...
Wednesday PM - October 10, 2007

Columns - Commentary

Michael Reagan: Where's the Fire? Tuesday night's debate between the Republican candidates for the GOP presidential nomination showed once again why the majority of conservatives can't get excited over any of the current hopefuls.

Widely touted by the media as show-and-tell time for Fred Thompson ­ as the appearance that would make or break his candidacy ­ all that emerged from his corner was an acceptable performance, neither hot nor cold.- More...
Wednesday PM - October 10, 2007

Jay Ambrose: Emboldened liberals - Happily, fiercely emboldened by an unpopular Republican president, liberals have been trying to cover up past political sins by renaming themselves "progressives" even as they resume their bad, old ways with more loud-voiced arrogance than ever.

Those ways include program proposals filled more with good intentions than good sense if they are in fact something other than outright hoaxes, along with debate tactics that merrily skip over any discussion of an issue's merits. There's something else, you see, that better fits their analytical inadequacies: ad hominem attack. - More...
Wednesday PM - October 10, 2007

Marsha Mercer: Democrats should be in trouble, but ... - If a play gets bad reviews, it closes. If a movie bombs, it's banished to cable.

A worker who gets terrible performance reports knows it's time to dust off his resume.

So, when Congress' approval rating plummets, the handwriting is on the wall for the party in power, right?

Well, not exactly. - More...
Wednesday PM - October 10, 2007

Martin Schram: Bush needs deal on S-CHIP - Washington sometimes goes out of its way to prove that it is so badly broken that it just can't work any more, which always surprises most Americans, who have long assumed that the problem is that Washington can't work any less.

But last week we saw a Washington Two-Step that proved just how unworkable this city can be, even when both parties in Congress are trying to be on their best adult behavior. First, congressional Republicans and Democrats came together on a plan to help bring health insurance to more than 9 million children who are now uninsured. Then President Bush demonstrated how in the spirit of the New Washington, good bipartisan deeds can be like campaign promises - easily broken. - More...
Wednesday PM - October 10, 2007




Ketchikan

Ketchikan Police Report
AK Troopers Daily Dispatch
Today's Forecast
Satellite
Today's Weather Images
Marine Forecasts
Ketchikan Weather Data
Current AK Weather Map

CLASSIFIEDS

Publish ad
Please select the proper category before posting.




CLASSIFIEDS' CATEGORIES

Announcements and
Help Wanted
For Sale / Free Stuff
Garage Sales
Homes / Apts/ Property
Pets
Wanted
Lost & Found
Local Services
Publish your ad

Front Page Archives

October 2007

| | | | | | | |
| --- | --- | --- | --- | --- | --- | --- |
| S | M | T | W | T | F | S |
| | 01 | 02 | 03 | 04 | 05 | 06 |
| 07 | 08 | 09 | 10 | 11 | 12 | 13 |
| 14 | 15 | 16 | 17 | 18 | 19 | 20 |
| 21 | 22 | 23 | 24 | 25 | 26 | 27 |
| 28 | 29 | 30 | 31 | | | |

More Front Page Archives

Viewpoints
Opinions/Letters
Basic Rules

Metlakatlans Benefit Ketchikan Businesses By Virginia E. Atkinson - Now that the chances of constructing a ferry terminal has been shot down like it means nothing, just remember that Metlakatlans spent their paychecks in Ketchikan every payday. Remember when the state dividends come out, many Metlakatlans choose to spend their permanent fund in Ketchikan. - More...
Wednesday - October 10, 2007

Missing Money By Jerilyn Lester - To address Mr. Hoff and his misguided thanks to Gov. Palin, the bridge was always to the Airport not to someone else's land. The folks opposed to it managed to keep that out of the public's eyes and then Ketchikan will not see a penny of the money that was allocated. The Govenor and her friends on the mainland have already stolen $199 million and the other $34 million is up for grabs and the people that it was meant for will not see any of it. Of that I am sure and if we actually do see any of it, it probably won't even be enough to finish one of the projects that we have started on the roads. - More...
Wednesday - October 10, 2007

Alaska Marine Highway System By Albert Kookesh, Bill Thomas, Kim Elton, Beth Kerttula, Andrea Doll, Peggy Wilson & Kyle Johansen - We are writing to express our concern over Commissioner Leo von Scheben's remarks in a press release dated September 21st. In the press release you say "skyrocketing costs for the Alaska Marine Highway System present an impediment to the state's budget and the region's economy." - More...
Wednesday - October 10, 2007

Saxman Seaport Sale By Rob Holston - The city of Saxman has rejected the State's proposal to purchase the Saxman Seaport to serve as a ferry terminal for the MV Lituya connecting to the Waldon Point Road. This "no" vote is most unfortunate because the location could well be the best location for the proposed two island inter-tie and also the Pennock Island and south Gravina Island "Four Island" Terminal. - More...
Sunday PM - October 07, 2007

Build on the Library By Don Hoff Jr. - Following the discussion of a new library or expanding the old library in Ketchikan, Alaska, I was told that the Ketchikan Library was designed for expansion; a strong foundation was designed for the building for it to go upward with more floors. This will keep the Library in its beautiful location by the Ketchikan Creek. Just by adding one floor for the Library will accommodate all the new books and add one more floor for the museum, which I always thought was too small for all the history Ketchikan has to show. - More...
Sunday PM - October 07, 2007

THANK YOU! By Glen Thompson - I want to personally thank Mary Kauffman and Sitnews for the excellent forum provided to the candidates. This service is invaluable in the ability of the public to ask the candidates what they think on issues important to them. - More...
Sunday PM - October 07, 2007

Open Letter: Thank you Gov.Palin By Don Hoff Jr. - Some of us have been waiting for 30 years of opinions and arguing for someone to finally but a stop the construction of the Boon-doggle Bridge to Nowhere , at a cost $398 million dollar plus bridge project that the Local, State and Federal tax payers can t afford in Ketchikan, Alaska. Gunalcheesh ho-ho (thank you very much- Tlingit) Governor Sarah Palin (R-Alaska). Finally, Alaska has a Governor that has backbone and common sense to stand up to miss-lead and misguided leadership and private enterprise in Ketchikan and Washington Delegation in D.C. - More...
Sunday PM - October 07, 2007

Guv lifts oil tax veil, big questions raised By Sen. Kim Elton - "It's one thing to say with the prophet Amos 'let justice roll down like the mighty waters' and quite another to work out an irrigation system," once noted William Sloan Coffin. - More...
Sunday PM - October 07, 2007

Thanks Ketchikan & Access Committe Forming By Derek Flom - Thanks Ketchikan for all of your support during this year's election. I am pleased to have met many new friends during my campaign. I will be running for Borough Assembly next year and my campaign started yesterday. I am pleased with the results of the election and hope for a bigger turn out in the polls next year. I sincerely congratulate all of the winners and I am encouraged by all those who participated. Mike and Glen will continue to serve us well and I hope to be serving with you after next year's election. - More...
Sunday PM - October 07, 2007

More Letters/Viewpoints
Webmail your letter or
Email Your Letter To: editor@sitnews.us

---

E-mail your news tips, news
releases & photos to:
editor@sitnews.us

SitNews
Stories in the News
©1999 - 2007
Ketchikan, Alaska

M.C. Kauffman, Webmaster/Editor
webmaster@sitnews.us

In Memory of SitNews's first editor,
Dick Kauffman
1932-2007

Locally owned & operated.
Online since 1999

Articles & photographs that appear in SitNews are protected by copyright and may not be reprinted or distributed without written permission from and payment of required fees to the proper sources.