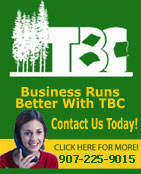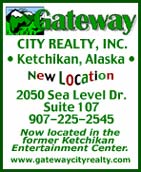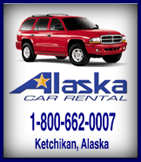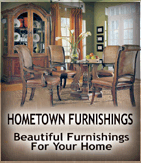 Contact


Webmail Letters


News Tips


Search Sitnews


Copyright Info


Archives
Today's News


Alaska


Ketchikan


Top Stories


U.S. News


U.S. Politics


Stock Watch


Personal Finance


Science News


US Education News


Parenting News


Seniors News


Medical News


Health News


Fitness


Offbeat News


Online Auction News


Today In History


Product Recalls


Obituaries
Quick News Search


Alaska


Ketchikan


SE Alaska


Alaska News Links
Columns - Articles


Dave Kiffer


Arts & Entertainment


Parnassus Reviews


Jason Love


Fish Factor


Bob Ciminel


Chemical Eye On...


Rob Holston


More Columnists
Ketchikan


Our Troops
Historical Ketchikan


June Allen


Dave Kiffer


Louise B. Harrington
Recognition


Match of the Month


Asset Builders
Kid's Corner


Bob Morgan
Ketchikan Arts & Events


Ketchikan Museums


KTN Public Libraryt


Parks & Recreation


Chamber
Lifestyles


Home & Garden


Food & Drink


Arts & Culture


Book Reviews


Movie Reviews


Celebrity Gossip
On the Web


Cool Sites


Webmaster Tips


Virus Warnings
Sports


Ketchikan Links


Top Sports News
Public Records


FAA Accident Reports


NTSB Accident Reports


Court Calendar


Court Records Search


Wanted: Absconders


Sex Offender Reg.


Public Notices
Weather, Webcams


Today's Forecast


KTN Weather Data


AK Weather Map


Ketchikan Webcam


SE AK Webcams


Alaska Webcams


AK Earthquakes


Earthquakes
TV Guide


Ketchikan
Ketchikan Phone Book


Yellow Pages


White Pages
Employment


Employment
Government Links


Local Government


State & National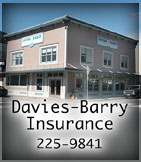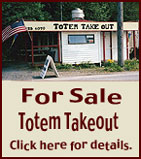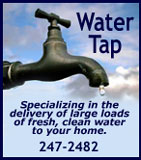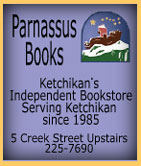 Monday
October 08, 2007



Oldest Commissioned Cutter Plankowner
Reunited With Ship After 61 Years
Former USS SHACKLE crewmember Stan W. Gutowski (seated center with family, Stan, Diane, and Tiffany) reunites with his former ship and her present crew on August 29th.
Front Page Photo by ENS Andrew M. Stec

Ketchikan: Oldest Commissioned Cutter Plankowner Reunited With Ship After 61 Years by EM2 TODD D. BUNCIE - Veteran Stan W. Gutowski, Sr., a Pennsylvania resident, was reunited with his ship from World War II in Ketchikan on August 29, 2007. Gutowski was a plankowner (initial crew at commissioning) of USS SHACKLE (ARS 9) commissioned February 5, 1944. SHACKLE was transferred from the U.S. Navy to the U.S. Coast Guard and commissioned as Coast Guard Cutter ACUSHNET (WMEC 167) on August 23, 1946.

Gutowski was a machinist's mate and salvage diver aboard SHACKLE from 1944 until 1946. He had last seen the ship in Pearl Harbor in 1946, when he was transferred to a different unit.

Gutowski, known to his shipmates as "Ski," only recently learned that SHACKLE (ACUSHNET) was still active when his grandson found an article about ACUSHNET on the internet when the ship became the Coast Guard's Oldest Commissioned Cutter in February 2007. He then began making plans for a trip to Ketchikan.

During his visit he took a tour of the ship and spent time in the crew's lounge sharing his historical experiences with the present crew while looking at pictures from his tour. Ski talked about his personal experiences during SHACKLE's numerous rescue and salvage operations and made mention of three significant duties SHACKLE had undertaken during the war.

First, SHACKLE survived a Japanese torpedo attack on the U.S. fleet in Buckner Bay and then assisted the damaged USS PENNSYLVANIA (DD 38) and played a crucial role in keeping the ship afloat. While SHACKLE's crew worked long hours dewatering and patching the hull of the PENNSYLVANIA, Ski and his fellow divers were charged with recovering the bodies of 20 sailors who had made the ultimate sacrifice. The quick response from the SHACKLE ensured the PENNSYLVANIA could sail to safety and be put to further service in the war effort.

The salvage of the USS MACAW (ARS 11) at Midway was another story Ski shared with the crew. MACAW ran aground while attempting to rescue the submarine USS FLIER and began to list and slide into deeper water because of a storm. As a result, Midway's main shipping channel was blocked. The crew of MACAW was evacuated and SHACKLE was tasked with clearing the Midway channel. SHACKLE and its crew spent hundreds of hours setting two and a half tons of demolition charges (SHACLE frequently sailed with up to 30 tons of explosives) which were used to cut away MACAW's superstructure and remove the wreck. The mission was a success; the channel was cleared to enable crucial shipping to enter port. - More...
Monday - October 08, 2007

Politics: Candidates' health-care plans skip cost details By JAMES O'TOOLE - In the face of polls that consistently cite health care as the voters' leading domestic concern, presidential candidates in both parties have offered a welter of proposals on how they would extend availability and contain costs, which now consume an estimated 16 percent of the gross domestic product.

Leading Democrats want to provide coverage to the estimated 47 million Americans who lack health care of any kind. The Republican candidates argue that the way to a better health care system lies in a greater role for the free market, not a greater role for the government.

Democrats have been willing to project overall price tags on sometimes ambitious plans, but even the most detailed blueprints leave unanswered important questions on how they would work in practice.

Candidates of both parties talk optimistically about driving down costs through systemic changes such as preventing medical errors, better record-keeping and steps to enhance preventive care and the spread of optimum treatment practices. But few health care experts see any realistic possibility for a real reduction in the price tag of a system that is as central to the health of the economy as it is to that of individuals.

"I realize that they are running for office and outlining directional strategies, and often, during an election, that's as far as anyone is willing to go," said Rosemarie Greco, director of Pennsylvania's Office of Health Care Reform. "I would like a more concrete understanding of how they intend to proceed."

Those nitty-gritty answers are elusive.

Former Sen. John Edwards, of North Carolina, for example, staked out the health care issue early with a detailed plan for universal care. It asserts that its reforms would allow uninsured families to purchase coverage "at an affordable cost," and enable employers to "find it cheaper and easier to insure their workers." But no specific numbers are attached to those promises.

Former New York Mayor Rudy Giuliani proposes a system of tax deductions and credits to allow individuals to purchase coverage. But it would be a leap in the dark to see whether such tax breaks would be enough to provide coverage for most people, including those with chronic health problems.

Sen. Hillary Rodham Clinton, of New York, has called for a refundable tax credit to limit premiums to a percentage of income. But at this point, the percentage is undefined, so, however valuable it is as a concept, its worth to individual Americans is tough to assess.

While there has been much debate, chiefly on the Democratic side, on the plight of the uninsured, last week's strike and eventual agreement at General Motors highlighted another profound challenge for the nation's health care system, and one that has been the focus of less attention on the campaign trail.

GM's $51 billion in unfunded promises for health care is just one example of the unfunded liabilities of firms and governments across the nation. Pennsylvania, for example, projects an unfunded liability for retiree health care of roughly $14 billion.- More...
Monday - October 08, 2007

Columns - Commentary

Dave Kiffer: This Column Must Be Consumed by 12/06/09 - As I sit at my computer terminal, I notice that my bottled water (no "heliocentric" acid rain water from KPU for this boy!) has a "sell by" date.

I can't really call it an expiration date, because last time I checked water doesn't expire. It just goes in a big circle of life that involves rivers, oceans, and my kidneys.

Be that as it may, my water "expires" in November of 2008.

That's good to know because I would hate to drink any water that the bottler considered substandard. Just another reminder that even the most basic things in life have a shelf life.

A few weeks ago, I was at one of our local grocery stores and I noted that a certain brand of butter was still on sale. I say "still" because the same brand was on sale early in August. - More...
Sunday - October 07, 2007

Preston McDougall: Chemical Eye on a DC Substitution Reaction - In the timeless American film "Mr. Smith Goes to Washington", the political machine lost its rhythm after a Western state's Senator kicked the can. In the current upper house drama, Idaho Senator Larry Craig played some footsie while on the can, but the only thing that died was his credibility.

Still, the political machine is churning as if he had died, and I wouldn't be surprised if a Republican Party loyalist in Idaho was secretly picking out drapes.

Why Republican? Because that's the way the machines work. When a Senate seat is vacated mid-term, the Constitution allows for that state's governor to appoint someone to fill the seat until the next general election. Since both Senator Craig and the current Idaho governor are members of the Republican Party, everyone expects this DC substitution reaction to proceed with retention of political configuration. In the more common SN2 reaction mechanism - bimolecular nucleophilic substitution - there is a forced inversion of configuration. - More...
Sunday - October 07, 2007

Bob Cinimel: Fixitupus Interruptus - Here I am ensconced in a new apartment in Lynchburg, Virginia, only 900 yards from a brand new Home Depot with nothing to fix.

I bought one of those LED flashlights. I mean, what man can go into a Home Depot or any hardware company and not buy something?

That would be as illogical as a woman going to the Mall and coming home empty handed. It would violate the laws of nature.

Sure, it might take a woman two or three hours to find what she wanted, or thought she needed, but money would be spent as sure as the sun rises and sets.

Women shop; men buy. - More...
Sunday - October 07, 2007




Ketchikan

Ketchikan Police Report
AK Troopers Daily Dispatch
Today's Forecast
Satellite
Today's Weather Images
Marine Forecasts
Ketchikan Weather Data
Current AK Weather Map

CLASSIFIEDS

Publish ad
Please select the proper category before posting.




CLASSIFIEDS' CATEGORIES

Announcements and
Help Wanted
For Sale / Free Stuff
Garage Sales
Homes / Apts/ Property
Pets
Wanted
Lost & Found
Local Services
Publish your ad

Front Page Archives

October 2007

| | | | | | | |
| --- | --- | --- | --- | --- | --- | --- |
| S | M | T | W | T | F | S |
| | 01 | 02 | 03 | 04 | 05 | 06 |
| 07 | 08 | 09 | 10 | 11 | 12 | 13 |
| 14 | 15 | 16 | 17 | 18 | 19 | 20 |
| 21 | 22 | 23 | 24 | 25 | 26 | 27 |
| 28 | 29 | 30 | 31 | | | |

More Front Page Archives

Viewpoints
Opinions/Letters
Basic Rules

Saxman Seaport Sale By Rob Holston - The city of Saxman has rejected the State's proposal to purchase the Saxman Seaport to serve as a ferry terminal for the MV Lituya connecting to the Waldon Point Road. This "no" vote is most unfortunate because the location could well be the best location for the proposed two island inter-tie and also the Pennock Island and south Gravina Island "Four Island" Terminal. - More...
Sunday PM - October 07, 2007

Build on the Library By Don Hoff Jr. - Following the discussion of a new library or expanding the old library in Ketchikan, Alaska, I was told that the Ketchikan Library was designed for expansion; a strong foundation was designed for the building for it to go upward with more floors. This will keep the Library in its beautiful location by the Ketchikan Creek. Just by adding one floor for the Library will accommodate all the new books and add one more floor for the museum, which I always thought was too small for all the history Ketchikan has to show. - More...
Sunday PM - October 07, 2007

THANK YOU! By Glen Thompson - I want to personally thank Mary Kauffman and Sitnews for the excellent forum provided to the candidates. This service is invaluable in the ability of the public to ask the candidates what they think on issues important to them. - More...
Sunday PM - October 07, 2007

Open Letter: Thank you Gov.Palin By Don Hoff Jr. - Some of us have been waiting for 30 years of opinions and arguing for someone to finally but a stop the construction of the Boon-doggle Bridge to Nowhere , at a cost $398 million dollar plus bridge project that the Local, State and Federal tax payers can t afford in Ketchikan, Alaska. Gunalcheesh ho-ho (thank you very much- Tlingit) Governor Sarah Palin (R-Alaska). Finally, Alaska has a Governor that has backbone and common sense to stand up to miss-lead and misguided leadership and private enterprise in Ketchikan and Washington Delegation in D.C. - More...
Sunday PM - October 07, 2007

Guv lifts oil tax veil, big questions raised By Sen. Kim Elton - "It's one thing to say with the prophet Amos 'let justice roll down like the mighty waters' and quite another to work out an irrigation system," once noted William Sloan Coffin. - More...
Sunday PM - October 07, 2007

Thanks Ketchikan & Access Committe Forming By Derek Flom - Thanks Ketchikan for all of your support during this year's election. I am pleased to have met many new friends during my campaign. I will be running for Borough Assembly next year and my campaign started yesterday. I am pleased with the results of the election and hope for a bigger turn out in the polls next year. I sincerely congratulate all of the winners and I am encouraged by all those who participated. Mike and Glen will continue to serve us well and I hope to be serving with you after next year's election. - More...
Sunday PM - October 07, 2007

Advisors stand behind ACES plan By Pat Galvin, Tom Irwin and Marty Rutherford - As advisors to Governor Palin on oil and gas issues, we are proud to stand behind the ACES Plan. We look forward to working with the legislature to provide the details of our team's analysis and to cooperatively develop the best production tax system for Alaska. - More...
Thursday PM - October 04, 2007

They WILL come! By Davey Lopes - Mr. Barry makes some valid points. And his idea is a perfect start. But let me touch on a couple of his comments. - More...
Thursday PM - October 04, 2007

Thank You Ketchikan! By Ginny Clay - I just wanted to thank everyone for their overwhelming support! Also thank you to my co-runners. Good luck Dave in your endeavors and Mike I can't wait to get to work! - More...
Thursday PM - October 04, 2007

YO-YO Philosophy By Meagan Foster - You're On Your Own, kids, elders, and working Alaskans. Reading Dan Fagan's column (or as much as I could stand) this Sunday reminded me of a Mike Doogan column at the end of this year's legislative session about the "right wing's" new "You're On Your Own" agenda. As a Legislative staff member, I repeatedly heard certain Legislators tell people in need (of health care, job training, education, or community revenue sharing) "you are on your own." However, when I heard some of these same people bragging about the size of the capital budget they secured for their district I was appalled. We live in a state where some key legislators are anxious to allow BP to write off their costs to replace corroded pipe, but that refuse to provide healthcare to children of working parents, because that would create a culture of dependence. - More...
Wednesday AM - October 03, 2007

Jewelry store initiative By Terry Pyles - I loved the opinion by Ken Bylund! It mirrors my own and I'm partial to his Dockside Gallery statement. - More...
Wednesday AM - October 03, 2007

"ENDANGERED HERRING"? Why Now, And Why Only Lynn Canal? By Andy Rauwolf, John Harrington, Snapper Carson - We find it quite interesting that the National Marine Fisheries Service (NMFS) has recently considered listing the Lynn Canal herring stocks as either threatened or endangered. NMFS has maintained a laboratory in Juneau for about 3/4 of a century and has conducted extensive research on the once huge Lynn Canal herring stock as well as many other herring populations throughout S.E. Alaska. In 1982, after 5 years of intense herring sac roe fishing, then Governor Sheffield was persuaded to override an order by the Alaska Department of Fish and Game (ADF&G) for an emergency closure of the Lynn Canal herring fishery and open the fishery. This last thrust depleted the herring stocks to a level which could no longer sustain the population of whales, sea lions, and salmon that had thrived on it, causing its collapse. - More...
Monday PM - October 01, 2007

More Letters/Viewpoints
Webmail your letter or
Email Your Letter To: editor@sitnews.us

---

E-mail your news tips, news
releases & photos to:
editor@sitnews.us

SitNews
Stories in the News
©1999 - 2007
Ketchikan, Alaska

M.C. Kauffman, Webmaster/Editor
webmaster@sitnews.us

In Memory of SitNews's first editor,
Dick Kauffman
1932-2007

Locally owned & operated.
Online since 1999

Articles & photographs that appear in SitNews are protected by copyright and may not be reprinted or distributed without written permission from and payment of required fees to the proper sources.