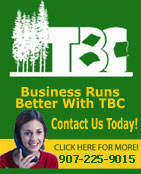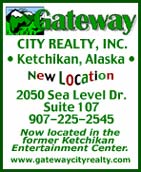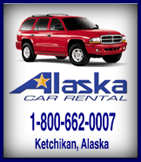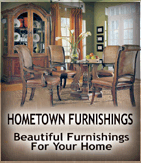 Contact


Webmail Letters


News Tips


Search Sitnews


Copyright Info


Archives
Today's News


Alaska


Ketchikan


Top Stories


U.S. News


U.S. Politics


Stock Watch


Personal Finance


Science News


US Education News


Parenting News


Seniors News


Medical News


Health News


Fitness


Offbeat News


Online Auction News


Today In History


Product Recalls


Obituaries
Quick News Search


Alaska


Ketchikan


SE Alaska


Alaska News Links
Columns - Articles


Dave Kiffer


Arts & Entertainment


Parnassus Reviews


Jason Love


Fish Factor


Bob Ciminel


Chemical Eye On...


Rob Holston


More Columnists
Ketchikan


Our Troops
Historical Ketchikan


June Allen


Dave Kiffer


Louise B. Harrington
Recognition


Match of the Month


Asset Builders
Kid's Corner


Bob Morgan
Ketchikan Arts & Events


Ketchikan Museums


KTN Public Libraryt


Parks & Recreation


Chamber
Lifestyles


Home & Garden


Food & Drink


Arts & Culture


Book Reviews


Movie Reviews


Celebrity Gossip
On the Web


Cool Sites


Webmaster Tips


Virus Warnings
Sports


Ketchikan Links


Top Sports News
Public Records


FAA Accident Reports


NTSB Accident Reports


Court Calendar


Court Records Search


Wanted: Absconders


Sex Offender Reg.


Public Notices
Weather, Webcams


Today's Forecast


KTN Weather Data


AK Weather Map


Ketchikan Webcam


SE AK Webcams


Alaska Webcams


AK Earthquakes


Earthquakes
TV Guide


Ketchikan
Ketchikan Phone Book


Yellow Pages


White Pages
Employment


Employment
Government Links


Local Government


State & National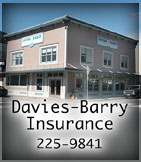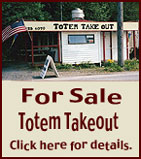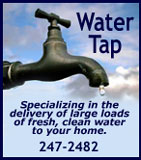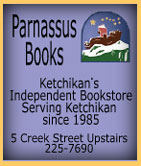 Monday
October 01, 2007



Confined Space Rescue Team formed for Ketchikan
Front Page Photo Courtesy STVFD

Ketchikan: Confined Space Rescue Team formed for Ketchikan - A newly formed Confined Space Rescue Team has been formed for the Ketchikan area.

Scott R. Davis, Chief of the South Tongass Volunteer Fire Department said the department recently sponsored a confined space rescue course bringing together instructors from Oregon and Arizona to form the first ever certified confined space rescue team for the Ketchikan Area as a Fire Department response agency. Greg Arbizo traveled from Arizona to head up the training program said Davis. - More...
Monday - October 01, 2007

Ketchikan: Patton Selected As KIC General Manager - Ketchikan Indian Community Tribal Council has announced that Debra Patton has been selected as the General Manager of KIC.

Debra Patton, KIC General Manager

Debra Patton is from the Taant'a Kwaan, the Sea Lion people. Debra is from the Gaanax.adi (Raven) clan of Tongass Tribe. Her Raven house is Yan Wulchashi Hit (Drifted Ashore House). Her Indian name is Kit'Auk.

Patton's parents are Bob and Martha Johnson; her maternal grandmother is Doris (Ridley) Volzke; her paternal grandfather is Gibson Charles of Hydaburg. She has two daughters, Ciara (15) and Cassidy (12).

Patton's credentials include a Masters in Public Administration and Bachelor of Science in Criminology. She also has been recognized as a Certified Chemical Dependency Counselor II with state and national certifications. Patton has nine (9) years of managerial experience with KIC and a strong background in Bureau of Indian Affairs and Indian Health Services regulations and funding. - More...
October 01, 2007 - Monday

Alaska: Alaska Health officials distribute flu vaccine statewide - It is again the season to get a flu shot. The Alaska Department of Health and Social Services began distributing more than 90,000 doses of flu vaccine to clinics across the state mid-September. Most public and private health-care providers have now received the state-supplied vaccine and are ready to give immunizations. Gerri Yett, the state's deputy immunization program manager, encourages Alaskans to contact their medical providers to be sure they have the state-supplied flu shots available.

Alaskans can receive flu shots now, but it's not too late to get the vaccine throughout the winter. During past years, the flu season has peaked in January, February or later. Once a person gets a flu shot, it takes about two weeks for that person's body to develop immunity against influenza viruses represented in the current season's vaccine.

With just one shot, most adults and children can receive protection against flu viruses that cause illness in thousands of people nationwide every year. Influenza can cause high fever, headache and body aches, extreme fatigue, cough, sore throat, and a runny or congested nose for a week, if not longer. Sometimes the symptoms can lead to a more serious illness, or aggravate an existing health condition. - More...
October 01, 2007 - Monday

Viewpoints
Opinions/Letters
Basic Rules

"ENDANGERED HERRING"? Why Now, And Why Only Lynn Canal? By Andy Rauwolf, John Harrington, Snapper Carson - We find it quite interesting that the National Marine Fisheries Service (NMFS) has recently considered listing the Lynn Canal herring stocks as either threatened or endangered. NMFS has maintained a laboratory in Juneau for about 3/4 of a century and has conducted extensive research on the once huge Lynn Canal herring stock as well as many other herring populations throughout S.E. Alaska. In 1982, after 5 years of intense herring sac roe fishing, then Governor Sheffield was persuaded to override an order by the Alaska Department of Fish and Game (ADF&G) for an emergency closure of the Lynn Canal herring fishery and open the fishery. This last thrust depleted the herring stocks to a level which could no longer sustain the population of whales, sea lions, and salmon that had thrived on it, causing its collapse. - More...
Monday PM - October 01, 2007

Prop. #1 Tax consequences By Chris Parks - Thank you Mr. Cragun for inquiring about the facts of the tax consequences of this initiative, and desiring to be a more informed voter! - More...
Monday PM - October 01, 2007

School Funding - In response to Mr. Ortiz letter: Last year I asked the school board to request additional funding to the cap and they said that they were satisfied. This year, the state put in place funding that allowed us to fund within 300,000 of EVERY item on the school board's program based budget (well above the current year's funding) with only a small increase in property taxes. - More...
Monday PM - October 01, 2007

THE INITIATIVE: INTIMIDATION VS. COMPROMISE by Ken Bylund - The rhetoric of the Chamber of Commerce/City/Borough would be amusing if it weren't so quarrelsome; none of the "No on Jewelry Store Initiative" articles has offered any compromise... interesting? These bellicose claims against the JSI range from "shutting down Jewelry Stores" [implying they will be bull-dozed off the dock]... to open intimidation, much spent on raising property taxes on home owners. This argument is disagreeably dishonest and threatening, especially since the COC owns and operates our government. The attraction to this initiative for citizens of Ketchikan [to the JSI] have been overlooked, ignored by an arrogant panic of them who have direct benefit or support; they see potential for leveling off of self-interested profit margins. Guess what? Saturation of Jewelry stores will accomplish that anyway, and looks like we are probably reaching that level. Existing [grand-fathered] jewelry businesses will continue to require facelifts, refurbishment and they [Jewelry Store Operators] will benefit from stabilizing competition. - More...
Monday PM - October 01, 2007

Jewelry Store Initiative By Glen Thompson - I signed no petitions.
- More...
Monday PM - October 01, 2007

Proposition One By Kyleen Luhrs, Brittany Auger, and Caitlyn Lewis - As young residents of Ketchikan, we have a concern for the future of our community and the future of our economy. After researching all perspectives we came to a unanimous decision to show our opposition to proposition one. Our main concern lies in the nature of the proposition itself. Its purpose is to reduce the number of jewelry stores because there are "just too many of them", which would supposedly open the downtown area for other types of business. Unfortunately, there is no evidence or reasoning that we could depend on to ensure this will even happen. There have been multiple vacancies in the downtown area for several years, and the number of jewelry stores is already decreasing, without additional government regulation. - More...
Monday PM - October 01, 2007

My Support For Vickrey By Allan Manuel - Hello everyone who's reading this! My name is Allan Manuel and I am a senior at Ketchikan High School this year. I am here to express my support for Gregory Vickrey and his campaign to run for Borough Assembly. - More...
Monday PM - October 01, 2007

A new course for the borough assembly By Michael Spence - It has been a decade since the pulp mill closed. In those ten years several HUNDREDS of millions of dollars have flowed through the community in the form of economic relief, cleanup, and infrastructure development (DOT) funds. - More...
Monday PM - October 01, 2007

JUST SEND YOUR LAWYER IN & TELL EM WHAT YOU WANT By Charles Edwardson - The members of the borough assembly that did not get on the agenda their opposition of Ballot Measure 1 the jewelry store initiative, I would like to say to you" thank goodness for the election process." - More...
Monday PM - October 01, 2007

Covered Sports Arena . . . Dream on. By Chris Barry - Do people honestly believe the whole 'if you build it they will come' thing? Number one, yes it would be nice to have a place to use for sports year round. Number two, who are we gonna play? Just because we have a place for our athletes to practice year-round, doesn't mean that everyone elses' athletes can also practice year round - More...
Monday PM - October 01, 2007

Hovercraft to Airport For Passengers By Forrest Mackie - I would like to suggest the idea of looking into the possibilities of a large "Hovercraft" to go back and forth for passengers and cars, keep the ferry going for trucks. They could let people off right at the terminal almost. Just a thought. - More...
Monday PM - October 01, 2007

Vote NO on Proposition #1 By Chris Parks - During the public radio call in show this week, the Proposition #1 sponsors representative's response to alot of the questions were very vague, mis-leading, or not answered at all. - More...
Saturday AM - September 29, 2007




Ketchikan

Ketchikan Police Report
AK Troopers Daily Dispatch
Today's Forecast
Satellite
Today's Weather Images
Marine Forecasts
Ketchikan Weather Data
Current AK Weather Map

CLASSIFIEDS

Publish ad
Please select the proper category before posting.




CLASSIFIEDS' CATEGORIES

Announcements and
Help Wanted
For Sale / Free Stuff
Garage Sales
Homes / Apts/ Property
Pets
Wanted
Lost & Found
Local Services
Publish your ad

Front Page Archives

October 2007

| | | | | | | |
| --- | --- | --- | --- | --- | --- | --- |
| S | M | T | W | T | F | S |
| | 01 | 02 | 03 | 04 | 05 | 06 |
| 07 | 08 | 09 | 10 | 11 | 12 | 13 |
| 14 | 15 | 16 | 17 | 18 | 19 | 20 |
| 21 | 22 | 23 | 24 | 25 | 26 | 27 |
| 28 | 29 | 30 | 31 | | | |

More Front Page Archives

The jewlery store debate By Eric Muench - I was pleased with KRBD's jewlery store initiative debate on Thursday. What I most appreciated was hearing it without histronics and insults or trumped-up charges. It is good to see that community disapproval seems to have cooled off the personal and nasty fight promised and started by at least some of the initiative opponents. - More...
Saturday AM - September 29, 2007

VOTE NO ON THE JEWELRY STORE INITIATIVE By Bill Tatsuda - Recently there have been several writers who have given many valid arguments as to why we should VOTE NO on the Jewelry Store Initiative. There are so many reasons for VOTING NO that each writer has had to focus on just a select few points for the sake of space. Here is a comment I would like to make: - More...
Saturday AM - September 29, 2007

Responses By Gregory Vickrey - Thank you to all of those who continue to send me notes of support, along with your intriguing questions and ideas about what is working and what is not in our Borough. Keep cranking out the support for the next few days, and let's rock the vote on October 2nd. - More...
Saturday AM - September 29, 2007

Prop 1 Racist? Absurd. By Matthew Woolsey - Mr. Jethani to suggest that being for the initiative is racist because the majority of jewelry stores are owned by persons of east Indian descent is absurd and irresponsible. Ketchikan is not your average town, and Alaska is not your average state, Ketchikan has a very diverse community, we have a large Filipino population as well as a very large Alaskan Indian population, not only that but we get even more diverse in the summer when just about every nationality on earth walks off the cruise ships or comes to work in the canneries. - More...
Saturday AM - September 29, 2007

Proposition 1 By Scott Cragun - I saw a banner today on the side of First City Electric's building that said "Say No To Higher Taxes, vote NO on Initiative 1". Has it been determined that if we limit the number of Jewelry Stores on a given street that our property or sales taxes will increase? Or, Is this a misleading statement to sway a vote? - More...
Saturday AM - September 29, 2007

Rotten things... By Rodney Dial - Dear Mr. Harringtion regarding your letter, The rotting corpse of consolidation.

I can understand why consolidation is a sensitive subject for you. Your committee spent a significant amount of time to put the issue before the voters. Having said that, the only falsehood in the discussion concerning this topic is that of supporters such as you, who claim that consolidation would/will not increase taxes. -More...
Saturday AM - September 29, 2007

Racism not the motive. By Susan Bachant - Mr. Jethani, I don't think the jewelry store petition has the owners race as a motive and it makes me sad that you think so. I can certainly see how you would come to that conclusion since the stores themselves pose no harm to the community or it's customers. So what else could be the motive? Well Ketchikan is a funny town filled with spirited people who seem to resent people from "down south" coming in and telling them/us what to do, or what is best for us, etc. - More...
Saturday AM - September 29, 2007

Sports and economics By Loren K. Stanton - I want to thank Davey Lopes for his letter. I don't know Davey Lopes but he has put a finger on one of the problems that exists in our community. We need real sports fields. Specifically we need the field at Fawn Mountain completed with TURF, lights, bathrooms, covered bleachers, a concession stand and covering the whole field with a bubble. - More...
Saturday AM - September 29, 2007

Tlingit & Haida Housing in Hydaburg By Jennifer Mooney - I must say, I am truly disgusted with the treatment that we get in Hydaburg from Tlingit & Haida Regional Housing Authority. I am writing today to get some frustration off my chest. So, forgive me if I ramble. - More...
Saturday AM - September 29, 2007

Process of Elimination By Jackie Williams - At least two of the current candidates on the October ballot, Mr. Bergeron and Mr.Vickrey, have stated he signed the Jewelry Store Initiative to promote the process that allows citizens to place issues on the ballot. I too appreciate the process and the ability of citizens to exercise it. - More..
Saturday AM - September 29, 2007

Jewelry Police By Jackie Williams - Next week voters will choose who and what to vote for or against. - More...
Saturday AM - September 29, 2007

Proposition 1 By Heather Muench - Proposition 1 grandfathers in any jewelry store in existence today or opened by January 1, 2008; provided they are open for 4 month a year. In Newtown, it will thankfully prevent a strip mall of jewelry stores. - More...
Saturday AM - September 29, 2007

Bear problems By Eileen Small - I agree with Mr Thompson in that the bear problems we have can be made worse by folks who don't know how to contain garbage. I also hope that people here can see the big picture. I contain my garbage and never put it out before 9 a.m. on trash day---just before I have to leave for work.. Sorry---but that is as good as I can get--I have to work and I cannot sit at home til noon or 1 p.m. waiting for the trash truck! - More...
Saturday AM - September 29, 2007

More Letters/Viewpoints
Webmail your letter or
Email Your Letter To: editor@sitnews.us

---

E-mail your news tips, news
releases & photos to:
editor@sitnews.us

SitNews
Stories in the News
©1999 - 2007
Ketchikan, Alaska

M.C. Kauffman, Webmaster/Editor
webmaster@sitnews.us

In Memory of SitNews's first editor,
Dick Kauffman
1932-2007

Locally owned & operated.
Online since 1999

Articles & photographs that appear in SitNews are protected by copyright and may not be reprinted or distributed without written permission from and payment of required fees to the proper sources.