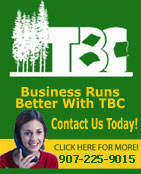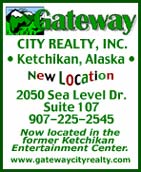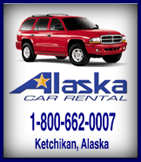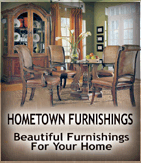 Contact


Webmail Letters


News Tips


Search Sitnews


Copyright Info


Archives
Today's News


Alaska


Ketchikan


Top Stories


U.S. News


U.S. Politics


Stock Watch


Personal Finance


Science News


US Education News


Parenting News


Seniors News


Medical News


Health News


Fitness


Offbeat News


Online Auction News


Today In History


Product Recalls


Obituaries
Quick News Search


Alaska


Ketchikan


SE Alaska


Alaska News Links
Columns - Articles


Dave Kiffer


Arts & Entertainment


Parnassus Reviews


Jason Love


Fish Factor


Bob Ciminel


Chemical Eye On...


Rob Holston


More Columnists
Ketchikan


Our Troops
Historical Ketchikan


June Allen


Dave Kiffer


Louise B. Harrington
Recognition


Match of the Month


Asset Builders
Kid's Corner


Bob Morgan
Ketchikan Arts & Events


Ketchikan Museums


KTN Public Libraryt


Parks & Recreation


Chamber
Lifestyles


Home & Garden


Food & Drink


Arts & Culture


Book Reviews


Movie Reviews


Celebrity Gossip
On the Web


Cool Sites


Webmaster Tips


Virus Warnings
Sports


Ketchikan Links


Top Sports News
Public Records


FAA Accident Reports


NTSB Accident Reports


Court Calendar


Court Records Search


Wanted: Absconders


Sex Offender Reg.


Public Notices
Weather, Webcams


Today's Forecast


KTN Weather Data


AK Weather Map


Ketchikan Webcam


SE AK Webcams


Alaska Webcams


AK Earthquakes


Earthquakes
TV Guide


Ketchikan
Ketchikan Phone Book


Yellow Pages


White Pages
Employment


Employment
Government Links


Local Government


State & National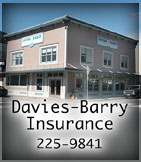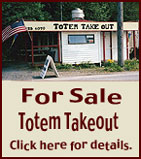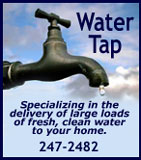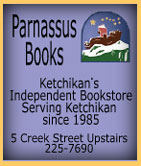 Sunday
October 07, 2007



Mercy Killing or Mercy?
Front Page Photo by Ken Lewis

Front Page Photo: Mercy Killing or Mercy? - By Mary Kauffman - This black bear cub is another of Ketchikan's orphaned cubs that will be euthanized when eventually found & captured by Alaska Fish & Game.

If you'd like for these creatures to have life as an option, it may be time for the people of Alaska to provide a sanctuary for these orphaned cubs, like many other states and our B.C. neighbors do. Providing a sanctuary will require money, trained staff and likely volunteers. - More...
Sunday - October 07, 2007

Ketchikan: GROUNDED BARGE NEAR UNALASKA MONITORED BY COAST GUARD - The Coast Guard is monitoring the salvage of a 271-foot freight barge that went aground near Unalaska Friday. The barge is owned by Zidell Marine Corp., of Ward Cove, Alaska.

A 270 foot barge remains grounded today near Unalaska after it
broke free from it's mooring sometime during the night.
Photo by Petty Officer First Class Tyler Behnke

A tug boat noticed the barge had broken free of its mooring at 5:30 a.m. Friday. At about 8 a.m., Coast Guard sector Anchorage was notified by the vessel owner that the barge had grounded.

Coast Guard Marine Safety Detachment Unalaska inspected the vessel from shore at 9:40 a.m. Friday. The barge has damage on the right side of its stern. A contracted diver inspected the vessel but could not see any damage due to poor visibility. The barge is not carrying fuel internally and no pollution has been reported. - More...
Sunday - October 07, 2007

Alaska: U.S. Senate Passes Stevens- Murkowski Resolution to Protect Arctic Fisheries - The U.S. Senate late Saturday night approved Senator Ted Stevens' (R-Alaska) and Senator Lisa Murkowski's (R-Alaska) joint resolution (S.J. Res 17) directing the United States to negotiate an international agreement for managing fish stocks in the Arctic Ocean.

Currently, commercial fishing in the Arctic Ocean has been limited by the distribution of fish habitat and short fishing seasons. Due to impacts of climate change, ocean temperatures may shift, causing fish to enter new habitats and creating more favorable fishing conditions. The North Pacific Fishery Management Council recognized the importance of properly managing these emerging fisheries and it proposed in June that the U.S. close all federal waters in the Arctic Ocean until a management regime is put in place. S.J. Res 17 is consistent with that effort.

"For decades the United States has been a world leader in managing fish stocks harvested in Alaska for commercial, recreational, and subsistence purposes. Successful fisheries management has preserved a key economic driver for the State and an important piece of Native culture. Now is the time for our nation to meet the next great challenge ­ managing emerging fisheries in the Arctic Ocean. With sound science as our foundation, we must work with other countries to assure the sustainability of this critical resource." - More...
Sunday - October 07, 2007

Fish Factor: Ultra modern, multi-use marine facility; Man overboard!; and Seafood Month By LAINE WELCH - An ultra modern, multi-use marine facility will soon bring a new way of doing business to Dutch Harbor.

Under construction now are a 900 foot dock, an enclosed seafood sorting atrium and a huge cold storage. The new facility will replace decaying wood pile docks and buildings that date back to World War II.

"We looked at this and said things need to be done better at our nation's #1 port fishing port. You simply cannot continue doing business across these docks and especially without a modern cold storage," said Per Brautaset, vice president of DH Ports LLC, builder and operator of the $150 million multi-use facility. The company has a 100 year lease agreement with Western Pioneer for the property located at Dutch Harbor Bay.
A 30,000 ton capacity cold storage will allow more time for companies and individuals to add value to their catches. More importantly, the storage will provide them with more shipping options.

"It will allow some breathing room for a company to offload their products and wait a few weeks to figure out where the best markets are. Now many fishing companies are at the mercy of whatever transportation companies come in," Brautaset said.

The cold storage will also help relieve the drain on electric power by the more than 1,000 seafood freezer vans in lots dotting the island that are kept running round the clock.

"One of the biggest problems is the high energy costs from always running on peak power. It affects the entire community," Brautaset said.

DH Port's new docks will finally give a breather to boats who must now jockey for space and services. Most of the boats come to port laden with boxes of frozen fillets or crab and must be stacked outside awaiting transport to world markets.

At the DH Ports facility the boats will be able to offload directly into an enclosed sorting atrium.
""Fishermen and companies work hard to produce the very best quality product. It's a real shame to see these products get compromised in their handling," Brautaset said.

One of the biggest complaints seafood customers in Europe and Japan is the condition of the packaging.

"Many buyers have very tight quality controls and all of a sudden they see these products coming from Dutch Harbor that look like hell. The product on the inside is top quality and the best in the world. But it is totally deficient in the way it is presented," he said.

"What is needed immediately to support the seafood industry in Dutch Harbor and Alaska in general is finding ways to enhance value, and putting out a product that is at the forefront of quality assurance and security requirements, Brautaset added.

DH Ports is a welcome addition to the community and couldn't come at a better time, said Dutch Harbor/Unalaska mayor Shirley Marquardt. - More...
Sunday - October 07, 2007

Columns - Commentary

Dave Kiffer: This Column Must Be Consumed by 12/06/09 - As I sit at my computer terminal, I notice that my bottled water (no "heliocentric" acid rain water from KPU for this boy!) has a "sell by" date.

I can't really call it an expiration date, because last time I checked water doesn't expire. It just goes in a big circle of life that involves rivers, oceans, and my kidneys.

Be that as it may, my water "expires" in November of 2008.

That's good to know because I would hate to drink any water that the bottler considered substandard. Just another reminder that even the most basic things in life have a shelf life.

A few weeks ago, I was at one of our local grocery stores and I noted that a certain brand of butter was still on sale. I say "still" because the same brand was on sale early in August. - More...
Sunday - October 07, 2007

Preston McDougall: Chemical Eye on a DC Substitution Reaction - In the timeless American film "Mr. Smith Goes to Washington", the political machine lost its rhythm after a Western state's Senator kicked the can. In the current upper house drama, Idaho Senator Larry Craig played some footsie while on the can, but the only thing that died was his credibility.

Still, the political machine is churning as if he had died, and I wouldn't be surprised if a Republican Party loyalist in Idaho was secretly picking out drapes.

Why Republican? Because that's the way the machines work. When a Senate seat is vacated mid-term, the Constitution allows for that state's governor to appoint someone to fill the seat until the next general election. Since both Senator Craig and the current Idaho governor are members of the Republican Party, everyone expects this DC substitution reaction to proceed with retention of political configuration. In the more common SN2 reaction mechanism - bimolecular nucleophilic substitution - there is a forced inversion of configuration. - More...
Sunday - October 07, 2007

Bob Cinimel: Fixitupus Interruptus - Here I am ensconced in a new apartment in Lynchburg, Virginia, only 900 yards from a brand new Home Depot with nothing to fix.

I bought one of those LED flashlights. I mean, what man can go into a Home Depot or any hardware company and not buy something?

That would be as illogical as a woman going to the Mall and coming home empty handed. It would violate the laws of nature.

Sure, it might take a woman two or three hours to find what she wanted, or thought she needed, but money would be spent as sure as the sun rises and sets.

Women shop; men buy. - More...
Sunday - October 07, 2007




Ketchikan

Ketchikan Police Report
AK Troopers Daily Dispatch
Today's Forecast
Satellite
Today's Weather Images
Marine Forecasts
Ketchikan Weather Data
Current AK Weather Map

CLASSIFIEDS

Publish ad
Please select the proper category before posting.




CLASSIFIEDS' CATEGORIES

Announcements and
Help Wanted
For Sale / Free Stuff
Garage Sales
Homes / Apts/ Property
Pets
Wanted
Lost & Found
Local Services
Publish your ad

Front Page Archives

October 2007

| | | | | | | |
| --- | --- | --- | --- | --- | --- | --- |
| S | M | T | W | T | F | S |
| | 01 | 02 | 03 | 04 | 05 | 06 |
| 07 | 08 | 09 | 10 | 11 | 12 | 13 |
| 14 | 15 | 16 | 17 | 18 | 19 | 20 |
| 21 | 22 | 23 | 24 | 25 | 26 | 27 |
| 28 | 29 | 30 | 31 | | | |

More Front Page Archives

Viewpoints
Opinions/Letters
Basic Rules

Saxman Seaport Sale By Rob Holston - The city of Saxman has rejected the State's proposal to purchase the Saxman Seaport to serve as a ferry terminal for the MV Lituya connecting to the Waldon Point Road. This "no" vote is most unfortunate because the location could well be the best location for the proposed two island inter-tie and also the Pennock Island and south Gravina Island "Four Island" Terminal. - More...
Sunday PM - October 07, 2007

Build on the Library By Don Hoff Jr. - Following the discussion of a new library or expanding the old library in Ketchikan, Alaska, I was told that the Ketchikan Library was designed for expansion; a strong foundation was designed for the building for it to go upward with more floors. This will keep the Library in its beautiful location by the Ketchikan Creek. Just by adding one floor for the Library will accommodate all the new books and add one more floor for the museum, which I always thought was too small for all the history Ketchikan has to show. - More...
Sunday PM - October 07, 2007

THANK YOU! By Glen Thompson - I want to personally thank Mary Kauffman and Sitnews for the excellent forum provided to the candidates. This service is invaluable in the ability of the public to ask the candidates what they think on issues important to them. - More...
Sunday PM - October 07, 2007

Open Letter: Thank you Gov.Palin By Don Hoff Jr. - Some of us have been waiting for 30 years of opinions and arguing for someone to finally but a stop the construction of the Boon-doggle Bridge to Nowhere , at a cost $398 million dollar plus bridge project that the Local, State and Federal tax payers can t afford in Ketchikan, Alaska. Gunalcheesh ho-ho (thank you very much- Tlingit) Governor Sarah Palin (R-Alaska). Finally, Alaska has a Governor that has backbone and common sense to stand up to miss-lead and misguided leadership and private enterprise in Ketchikan and Washington Delegation in D.C. - More...
Sunday PM - October 07, 2007

Guv lifts oil tax veil, big questions raised By Sen. Kim Elton - "It's one thing to say with the prophet Amos 'let justice roll down like the mighty waters' and quite another to work out an irrigation system," once noted William Sloan Coffin. - More...
Sunday PM - October 07, 2007

Thanks Ketchikan & Access Committe Forming By Derek Flom - Thanks Ketchikan for all of your support during this year's election. I am pleased to have met many new friends during my campaign. I will be running for Borough Assembly next year and my campaign started yesterday. I am pleased with the results of the election and hope for a bigger turn out in the polls next year. I sincerely congratulate all of the winners and I am encouraged by all those who participated. Mike and Glen will continue to serve us well and I hope to be serving with you after next year's election. - More...
Sunday PM - October 07, 2007

Advisors stand behind ACES plan By Pat Galvin, Tom Irwin and Marty Rutherford - As advisors to Governor Palin on oil and gas issues, we are proud to stand behind the ACES Plan. We look forward to working with the legislature to provide the details of our team's analysis and to cooperatively develop the best production tax system for Alaska. - More...
Thursday PM - October 04, 2007

They WILL come! By Davey Lopes - Mr. Barry makes some valid points. And his idea is a perfect start. But let me touch on a couple of his comments. - More...
Thursday PM - October 04, 2007

Thank You Ketchikan! By Ginny Clay - I just wanted to thank everyone for their overwhelming support! Also thank you to my co-runners. Good luck Dave in your endeavors and Mike I can't wait to get to work! - More...
Thursday PM - October 04, 2007

YO-YO Philosophy By Meagan Foster - You're On Your Own, kids, elders, and working Alaskans. Reading Dan Fagan's column (or as much as I could stand) this Sunday reminded me of a Mike Doogan column at the end of this year's legislative session about the "right wing's" new "You're On Your Own" agenda. As a Legislative staff member, I repeatedly heard certain Legislators tell people in need (of health care, job training, education, or community revenue sharing) "you are on your own." However, when I heard some of these same people bragging about the size of the capital budget they secured for their district I was appalled. We live in a state where some key legislators are anxious to allow BP to write off their costs to replace corroded pipe, but that refuse to provide healthcare to children of working parents, because that would create a culture of dependence. - More...
Wednesday AM - October 03, 2007

Jewelry store initiative By Terry Pyles - I loved the opinion by Ken Bylund! It mirrors my own and I'm partial to his Dockside Gallery statement. - More...
Wednesday AM - October 03, 2007

"ENDANGERED HERRING"? Why Now, And Why Only Lynn Canal? By Andy Rauwolf, John Harrington, Snapper Carson - We find it quite interesting that the National Marine Fisheries Service (NMFS) has recently considered listing the Lynn Canal herring stocks as either threatened or endangered. NMFS has maintained a laboratory in Juneau for about 3/4 of a century and has conducted extensive research on the once huge Lynn Canal herring stock as well as many other herring populations throughout S.E. Alaska. In 1982, after 5 years of intense herring sac roe fishing, then Governor Sheffield was persuaded to override an order by the Alaska Department of Fish and Game (ADF&G) for an emergency closure of the Lynn Canal herring fishery and open the fishery. This last thrust depleted the herring stocks to a level which could no longer sustain the population of whales, sea lions, and salmon that had thrived on it, causing its collapse. - More...
Monday PM - October 01, 2007

More Letters/Viewpoints
Webmail your letter or
Email Your Letter To: editor@sitnews.us

---

E-mail your news tips, news
releases & photos to:
editor@sitnews.us

SitNews
Stories in the News
©1999 - 2007
Ketchikan, Alaska

M.C. Kauffman, Webmaster/Editor
webmaster@sitnews.us

In Memory of SitNews's first editor,
Dick Kauffman
1932-2007

Locally owned & operated.
Online since 1999

Articles & photographs that appear in SitNews are protected by copyright and may not be reprinted or distributed without written permission from and payment of required fees to the proper sources.