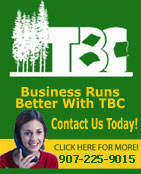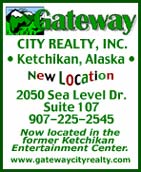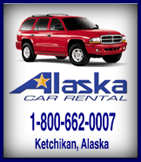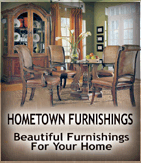 Contact


Webmail Letters


News Tips


Search Sitnews


Copyright Info


Archives
Today's News


Alaska


Ketchikan


Top Stories


U.S. News


U.S. Politics


Stock Watch


Personal Finance


Science News


US Education News


Parenting News


Seniors News


Medical News


Health News


Fitness


Offbeat News


Online Auction News


Today In History


Product Recalls


Obituaries
Quick News Search


Alaska


Ketchikan


SE Alaska


Alaska News Links
Columns - Articles


Dave Kiffer


Arts & Entertainment


Parnassus Reviews


Jason Love


Fish Factor


Bob Ciminel


Chemical Eye On...


Rob Holston


More Columnists
Ketchikan


Our Troops
Historical Ketchikan


June Allen


Dave Kiffer


Louise B. Harrington
Recognition


Match of the Month


Asset Builders
Kid's Corner


Bob Morgan
Ketchikan Arts & Events


Ketchikan Museums


KTN Public Libraryt


Parks & Recreation


Chamber
Lifestyles


Home & Garden


Food & Drink


Arts & Culture


Book Reviews


Movie Reviews


Celebrity Gossip
On the Web


Cool Sites


Webmaster Tips


Virus Warnings
Sports


Ketchikan Links


Top Sports News
Public Records


FAA Accident Reports


NTSB Accident Reports


Court Calendar


Court Records Search


Wanted: Absconders


Sex Offender Reg.


Public Notices
Weather, Webcams


Today's Forecast


KTN Weather Data


AK Weather Map


Ketchikan Webcam


SE AK Webcams


Alaska Webcams


AK Earthquakes


Earthquakes
TV Guide


Ketchikan
Ketchikan Phone Book


Yellow Pages


White Pages
Employment


Employment
Government Links


Local Government


State & National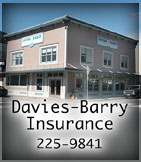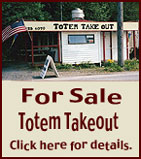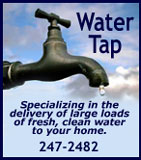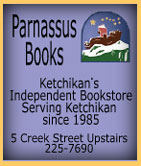 Tuesday
October 09, 2007



Slug Feast
Slugs not only eat your beautiful garden flowers, but also eat bulbs, roots and the most toxic plants known to humans, including poison oak and even poisonous mushrooms.
Front Page Photo by Jodi Muzzana

Alaska: Forum for dialogue between North Aleutian stakeholders on fisheries and offshore energy development created - The University of Alaska Fairbanks (UAF) and Norway's Bodø University announced today an initiative to open a dialogue between offshore oil and gas interests and fisheries stakeholders in Alaska's North Aleutian Basin Planning Area, a 5.6-million-acre region that encompasses most of the southeastern Bering Sea continental shelf and Bristol Bay.

The effort at dialogue comes in advance of a proposed federal offshore oil and gas lease sale in the southwest corner of the North Aleutian Basin scheduled for 2011.

The North Aleutian Basin Energy and Fisheries Workshop is being planned as a public event March 18-19, 2008, in Anchorage, Alaska. Setting the agenda is a 23-member steering committee consisting of the region's fishermen and seafood processors, Native and community leaders, energy and fishery regulators, environmentalists, and energy industry representatives. The initial meeting of the steering committee is scheduled for October 19, 2007, in Anchorage.

Organizers hope the March 2008 workshop will help people learn about energy development plans, discuss concerns, and find common ground.

"As an engaged university, we want to assist the people of the North Aleutians in creating a mechanism through which they can expand communications, share experiences and learn more about differing perspectives of fishing and energy development in the region," said Buck Sharpton, UAF Vice Chancellor for Research. "The university brings to the table its extensive scientific and research expertise that can help better understand, plan for, and address the impacts and benefits of both fisheries and oil and gas development." - More...
Tuesday PM - October 09, 2007

Ketchikan: LOCKDOWN PROCEDURES PRACTICED AT KAYHI & ALTERNATE BUS ROUTES - The Ketchikan Gateway Borough School District announced today that at approximately 10:15 am, Ketchikan High School (Kayhi) practiced a Code Red Lockdown drill. This Lockdown drill was initiated by Kayhi staff as part of emergency preparedness efforts to provide students and staff opportunity to practice lockdown procedures in a non-emergency setting.

The practice exercise lasted approximately 10 minutes. Kayhi administration reported that the practice drill was executed without incident, are pleased with responses and regularly scheduled classes have resumed.

KGBSD and First Student (formerly Laidlaw) Transportation announced Monday afternoon that school bus routes may experience delays up to 15 minutes when picking up or dropping off students. These delays are due to the decision to re-route all busses away from the Third Avenue bypass due to safety concerns. Safety concerns are the result of several large trees on the hill above Third Avenue bypass that are in danger of falling. - More...
Tuesday PM - October 09, 2007

Arts & Entertainment

Ketchikan: Arts This Week - This week in Ketchikan SParks of Inspiration is now showing. This juried art show is up and running at the Mainstay Gallery through Oct. 26, 2007. Works submitted for this exhibit are inspired by the Alaska State Parks of Ketchikan. Come view works by artists of all levels and experience working in a variety of media. Call 225-2211 or visit www.ketchikanarts.org <http://www.ketchikanarts.org/> for more info.

Family Presentation by Author and Illustrator Nicole Rubel. Nicole is the author of the "Rotten Ralph" picture books as well as the novel "It's Hot and Cold in Miami." Nicole's family presentation about reading, writing, and being inspired begins at 6:30pm on October 10th. Contact the library at 225-3331 for more information.

Sweet Second Saturdays: Dances will be held the every second Saturday of the month at 7pm in the Schoenbar Commons. This month is an October Folk Dance, with contra, square, and circle dances. Donations of $5 will be accepted for those 16 and older.

Rotary International Youth Exchange. Study overseas at a partner high school for one year as part of an international youth exchange. Open to students ages 14-16, all living expenses paid while you live in the home and experience the culture of a fellow participant from another country. An informational meeting will be held on October 10th at 7pm at Ketchikan High School. For more info, call Marna at 225-7572 or Miquel at 225-3560.

Mural Painting Down Town. The youth of Ketchikan are currently working on boarded window paintings downtown to beautify the city as part of Project Ketchikan. This year's theme is "Cartoon Ketchikan," coordinated by Revilla High School. For more information, call 225-2250 or 247-8080 or e-mail kyi@kpunet.net <mailto:kyi@kpunet.net> . The main day for painting was Sunday October 7th. Thanks to everyone who helped and volunteered, downtown is looking better!

Wintering Your Garden! Ketchikan Garden Club. The Ketchikan Garden Club will meet on Monday, October 15th at the Ketchikan Public Library, focusing on wintering your garden. Call 225-3331 or 225-0370 for info.

2007 Winter Arts Faire Booth Registration: Pre-registration for 2006 booth holders begins Monday, September 17th, while open-registration begins Wednesday, October 17th. The final deadline for booth registration is Friday, November 16th.

Ongoing attractions:

Monthly Grind at the Tribal House. The Monthly Grind provides a chance for us to enjoy local talent at a friendly venue every third Saturday at 7pm, September through May. Tickets are available at Soho Coho, McPherson Music and TBC. Bring a homemade dessert for a refund. Contact Tom LeCompte 617-0769 or Peggy Hovik 617-5081 for more info.

Storyhour at the Library continues regularly throughout the year on Thursday and Friday at 10:30am. After some playtime, the librarian reads stories, sings songs, does finger plays and shows a short film beginning around 10:40 am. Different story themes each week! This program is appropriate for infants through pre-school age children. Please note that there will be no Storyhour on Tuesdays until further notice.

Speakeasy: A Monthly Event at Parnassus Books. This is an opportunity to read aloud your own work, or a passage, poem or story written by your favorite author. Join us at Parnassus the last Friday night of each month at 7pm for music by the Rainy Day Recorders. Readings will begin at 7:30pm, refreshments will be served. Sponsored by University of Alaska Southeast and Parnassus Books. Contact Rod Landis at 228-4547 or Maggie Freitag at 225-7690 for more information. * CORRECTIONS: Creative Currents Calendar lists this event as taking place on Saturday the 27th. This is a misprint- the Speakeasy is on Friday the 26th, and occurs every month on the last FRIDAY.* - More...
Tuesday PM - October 09, 2007

Books & Reviews

New Book: Arkansas to Alaska - The Hard Way! - Former southeast Alaska resident, author Nancy Owens Barnes has announced the release of her first book, South to Alaska, by New Leaf Books. South to Alaska is the true story of her father Melvin Owens who constructed a 47-foot cabin boat in his backyard and cruised it from Hartford, Arkansas, to Ketchikan, Alaska, by way of the Panama Canal in 1973.

Melvin Owens on Pennock Island an island
located near Ketchikan, Alaska, 1993
Photo by Jerry Owens

Melvin Owens had never been south of the United States border and had never even been on a boat in the open ocean before this trip to Alaska. Thwarted by mechanical problems, storms at sea, illness, thievery and loneliness, Owens feared a deadly end before reaching the place of his dreams and returning to the woman he loved. - More...
Tuesday PM - October 09, 2007

Parnassas Book Review: ANIMAL, VEGETABLE, MIRACLE: A Year of Food Life, by Barbara Kingsolver, with Steven L. Hopp and Camille Kingsolver... A Review by GEORGE R. PASLEY - Kingsolver's most recent book is part travelogue, part cookbook, part garden book, part political commentary but through and through it is a narrative that tells the story of one family's effort at living differently.

The alternative lifestyle they adopted is that of locovore- a person who eats only locally produced foods. That does not mean they raised all their own foods, though they raised much of their annual food supply. It does not mean they ate only foods native to their region. Instead, it means that (with an occasional minor diversion) they ate food that was produced within a short drive of their home in southwest Virginia. - More...
Tuesday PM - October 09, 2007

Parnassas Book Review: Special Topics in Calamity Physics, by Marsha Pessl... A Review by MARY GUSS - In multiple ways, Special Topics in Calamity Physics is a big book. From the story itself to the extreme literate-ness of the writing, there is a great deal about it to like. If you are like me, the thrill-ride of the language will grab you first and instantly. Then the slow, deliberate unwrapping of the layers of the story will render you nearly incapable of putting the book down. And at that point you will be glad for the sheer size of Special Topics, all 514 pages of it.

The wise-and-witty-beyond-her-years heroine and narrator of the story is Blue Van Meer, whose growing-up has been marked by multiple moves each school year to new locales with her college-professor father. He is no longer teaching at the top colleges; rather, as Blue puts it: - More...
Tuesday PM - October 09, 2007




Ketchikan

Ketchikan Police Report
AK Troopers Daily Dispatch
Today's Forecast
Satellite
Today's Weather Images
Marine Forecasts
Ketchikan Weather Data
Current AK Weather Map

CLASSIFIEDS

Publish ad
Please select the proper category before posting.




CLASSIFIEDS' CATEGORIES

Announcements and
Help Wanted
For Sale / Free Stuff
Garage Sales
Homes / Apts/ Property
Pets
Wanted
Lost & Found
Local Services
Publish your ad

Front Page Archives

October 2007

| | | | | | | |
| --- | --- | --- | --- | --- | --- | --- |
| S | M | T | W | T | F | S |
| | 01 | 02 | 03 | 04 | 05 | 06 |
| 07 | 08 | 09 | 10 | 11 | 12 | 13 |
| 14 | 15 | 16 | 17 | 18 | 19 | 20 |
| 21 | 22 | 23 | 24 | 25 | 26 | 27 |
| 28 | 29 | 30 | 31 | | | |

More Front Page Archives

Viewpoints
Opinions/Letters
Basic Rules

Saxman Seaport Sale By Rob Holston - The city of Saxman has rejected the State's proposal to purchase the Saxman Seaport to serve as a ferry terminal for the MV Lituya connecting to the Waldon Point Road. This "no" vote is most unfortunate because the location could well be the best location for the proposed two island inter-tie and also the Pennock Island and south Gravina Island "Four Island" Terminal. - More...
Sunday PM - October 07, 2007

Build on the Library By Don Hoff Jr. - Following the discussion of a new library or expanding the old library in Ketchikan, Alaska, I was told that the Ketchikan Library was designed for expansion; a strong foundation was designed for the building for it to go upward with more floors. This will keep the Library in its beautiful location by the Ketchikan Creek. Just by adding one floor for the Library will accommodate all the new books and add one more floor for the museum, which I always thought was too small for all the history Ketchikan has to show. - More...
Sunday PM - October 07, 2007

THANK YOU! By Glen Thompson - I want to personally thank Mary Kauffman and Sitnews for the excellent forum provided to the candidates. This service is invaluable in the ability of the public to ask the candidates what they think on issues important to them. - More...
Sunday PM - October 07, 2007

Open Letter: Thank you Gov.Palin By Don Hoff Jr. - Some of us have been waiting for 30 years of opinions and arguing for someone to finally but a stop the construction of the Boon-doggle Bridge to Nowhere , at a cost $398 million dollar plus bridge project that the Local, State and Federal tax payers can t afford in Ketchikan, Alaska. Gunalcheesh ho-ho (thank you very much- Tlingit) Governor Sarah Palin (R-Alaska). Finally, Alaska has a Governor that has backbone and common sense to stand up to miss-lead and misguided leadership and private enterprise in Ketchikan and Washington Delegation in D.C. - More...
Sunday PM - October 07, 2007

Guv lifts oil tax veil, big questions raised By Sen. Kim Elton - "It's one thing to say with the prophet Amos 'let justice roll down like the mighty waters' and quite another to work out an irrigation system," once noted William Sloan Coffin. - More...
Sunday PM - October 07, 2007

Thanks Ketchikan & Access Committe Forming By Derek Flom - Thanks Ketchikan for all of your support during this year's election. I am pleased to have met many new friends during my campaign. I will be running for Borough Assembly next year and my campaign started yesterday. I am pleased with the results of the election and hope for a bigger turn out in the polls next year. I sincerely congratulate all of the winners and I am encouraged by all those who participated. Mike and Glen will continue to serve us well and I hope to be serving with you after next year's election. - More...
Sunday PM - October 07, 2007

Advisors stand behind ACES plan By Pat Galvin, Tom Irwin and Marty Rutherford - As advisors to Governor Palin on oil and gas issues, we are proud to stand behind the ACES Plan. We look forward to working with the legislature to provide the details of our team's analysis and to cooperatively develop the best production tax system for Alaska. - More...
Thursday PM - October 04, 2007

They WILL come! By Davey Lopes - Mr. Barry makes some valid points. And his idea is a perfect start. But let me touch on a couple of his comments. - More...
Thursday PM - October 04, 2007

Thank You Ketchikan! By Ginny Clay - I just wanted to thank everyone for their overwhelming support! Also thank you to my co-runners. Good luck Dave in your endeavors and Mike I can't wait to get to work! - More...
Thursday PM - October 04, 2007

YO-YO Philosophy By Meagan Foster - You're On Your Own, kids, elders, and working Alaskans. Reading Dan Fagan's column (or as much as I could stand) this Sunday reminded me of a Mike Doogan column at the end of this year's legislative session about the "right wing's" new "You're On Your Own" agenda. As a Legislative staff member, I repeatedly heard certain Legislators tell people in need (of health care, job training, education, or community revenue sharing) "you are on your own." However, when I heard some of these same people bragging about the size of the capital budget they secured for their district I was appalled. We live in a state where some key legislators are anxious to allow BP to write off their costs to replace corroded pipe, but that refuse to provide healthcare to children of working parents, because that would create a culture of dependence. - More...
Wednesday AM - October 03, 2007

Jewelry store initiative By Terry Pyles - I loved the opinion by Ken Bylund! It mirrors my own and I'm partial to his Dockside Gallery statement. - More...
Wednesday AM - October 03, 2007

"ENDANGERED HERRING"? Why Now, And Why Only Lynn Canal? By Andy Rauwolf, John Harrington, Snapper Carson - We find it quite interesting that the National Marine Fisheries Service (NMFS) has recently considered listing the Lynn Canal herring stocks as either threatened or endangered. NMFS has maintained a laboratory in Juneau for about 3/4 of a century and has conducted extensive research on the once huge Lynn Canal herring stock as well as many other herring populations throughout S.E. Alaska. In 1982, after 5 years of intense herring sac roe fishing, then Governor Sheffield was persuaded to override an order by the Alaska Department of Fish and Game (ADF&G) for an emergency closure of the Lynn Canal herring fishery and open the fishery. This last thrust depleted the herring stocks to a level which could no longer sustain the population of whales, sea lions, and salmon that had thrived on it, causing its collapse. - More...
Monday PM - October 01, 2007

More Letters/Viewpoints
Webmail your letter or
Email Your Letter To: editor@sitnews.us

---

E-mail your news tips, news
releases & photos to:
editor@sitnews.us

SitNews
Stories in the News
©1999 - 2007
Ketchikan, Alaska

M.C. Kauffman, Webmaster/Editor
webmaster@sitnews.us

In Memory of SitNews's first editor,
Dick Kauffman
1932-2007

Locally owned & operated.
Online since 1999

Articles & photographs that appear in SitNews are protected by copyright and may not be reprinted or distributed without written permission from and payment of required fees to the proper sources.