Contact


Webmail Letters


News Tips


Search Sitnews


Copyright Info


Archives
Today's News


Alaska


Ketchikan


Top Stories


U.S. News


U.S. Politics


Stock Watch


Personal Finance


Science News


US Education News


Parenting News


Seniors News


Medical News


Health News


Fitness


Offbeat News


Online Auction News


Today In History


Product Recalls


Obituaries
Quick News Search


Alaska


Ketchikan


SE Alaska


Alaska News Links
Columns - Articles


Dave Kiffer


Arts & Entertainment


Parnassus Reviews


Jason Love


Fish Factor


Bob Ciminel


Chemical Eye On...


Rob Holston


More Columnists
Ketchikan


Our Troops
Historical Ketchikan


June Allen


Dave Kiffer


Louise B. Harrington
Recognition


Match of the Month


Asset Builders
Kid's Corner


Bob Morgan
Ketchikan Arts & Events


Ketchikan Museums


KTN Public Libraryt


Parks & Recreation


Chamber
Lifestyles


Home & Garden


Food & Drink


Arts & Culture


Book Reviews


Movie Reviews


Celebrity Gossip
On the Web


Cool Sites


Webmaster Tips


Virus Warnings
Sports


Ketchikan Links


Top Sports News
Public Records


FAA Accident Reports


NTSB Accident Reports


Court Calendar


Court Records Search


Wanted: Absconders


Sex Offender Reg.


Public Notices
Weather, Webcams


Today's Forecast


KTN Weather Data


AK Weather Map


Ketchikan Webcam


SE AK Webcams


Alaska Webcams


AK Earthquakes


Earthquakes
TV Guide


Ketchikan
Ketchikan Phone Book


Yellow Pages


White Pages
Employment


Employment
Government Links


Local Government


State & National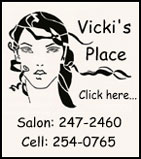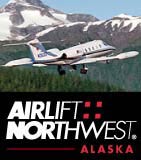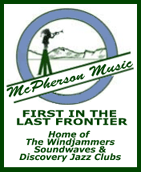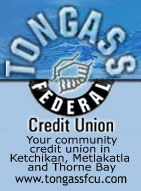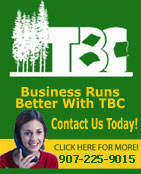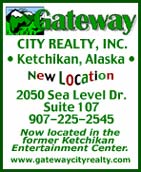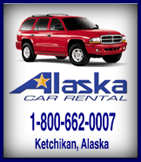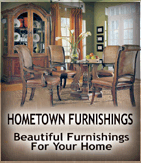 Monday
November 05, 2007



Ward Lake: Trumpeter Swan
Front Page Photo by Jim Lewis
jlewis[at]kpunet.net

Alaska: State Supreme Court Rules Alaska's Parental Consent Act Unconstitutional - In a 3-2 vote Friday morning, the Alaska Supreme Court ruled Alaska's Parental Consent Act unconstitutional. The PCA, passed by the Alaska Legislature in 1997, requires girls 16 and younger to obtain parental consent before getting an abortion. The court decided the law burdens a minor girl's fundamental right to reproductive freedom.

"It is outrageous that a minor girl can get an abortion without parental consent," said Governor Palin. "The State Supreme Court has failed Alaska by separating parents from their children during such a critical decision, moving in the exact opposite direction from the law's intent."

Governor Palin has instructed Attorney General Talis Colberg to file a petition for rehearing. Twenty-six states have parental consent laws that are in effect. Sixteen states have parental notification statutes in effect.

"Our court is out of step with mainstream judicial decisions and our citizens," Governor Palin said. "This decision is clearly a case of legislating from the bench."

In 1997, the Alaska Legislature passed the law that required girls 16 years and younger to obtain parental consent before getting an abortion. Justice Walter Carpeneti, one of the two dissenting justices, recognized the will of the state in his dissent: - More...
Monday AM - November 05, 2007

Alaska: Stakeholders talk energy and fishing in North Aleutian Basin; Long-term initiative aimed at improving understanding, identifying impacts of oil and gas development - Federal plans to lease a large chunk of the southeast Bering Sea and part of Bristol Bay for offshore oil and gas exploration won't occur at least until 2011.

Yet interested energy companies, fishermen, Alaska Natives, community leaders, environmentalists and others met last month to begin a dialogue on energy development in the region.

"There's a lot that we in the oil industry simply do not know about the fishing industry," said Marilyn Crockett, executive director of the Alaska Oil and Gas Association. "As well, there is a lot that people outside our industry do not know about the oil and gas industry. This forum provides an opportunity for all of us to better understand each other and build a trust that we all need."

At stake for the region's fishermen are the world's largest sockeye salmon fishery in Bristol Bay, and the lucrative pollock, cod, halibut and crab fisheries in the Bering Sea, worth more than $2 billion each year. But also on the table is the potential revenue oil and gas development might bring. If developed, North Aleutian Basin oil and gas could be worth $3 to $6 billion per year for the next 25 to 40 years, according to the U.S. Minerals Management Service. - More...
Monday AM - November 05, 2007

Fish Factor: Alaska salmon price and permit values ticking upwards by LAINE WELCH - Alaska salmon permit values are ticking upwards, along with the price of fish.

The trend is especially notable at Bristol Bay, home to the world's largest sockeye salmon fishery. The Bay accounts for one third of Alaska's total salmon earnings, and holds the most salmon permits at more than 2,800 fishermen.

"There's been a gradual improvement over the past two or three years. It indicates that things are looking more positive all the time," said broker Mike Painter at Permit Master.

"People had a decent season and expectations of a higher sockeye price (62 cents). When that didn't happen, interest in permits kind of died off and dropped as low as $85,000. If an anticipated final sockeye price of 80 cents holds true, (up from 66 cents last year) Painter predicts it will push up permit prices.

"If there is an adjustment paid, that could push permit prices closer to $90,000," he said.

Olivia Olsen at Alaskan Quota and Permits in Petersburg agrees there's an upswing in Bristol Bay.

"At the end of the season we sold three in a row - bam-bam-bam! - at $87,000. Now people are relisting at $90,000 and $100,000 and speculating that's where it is going to be," Olsen said.

It's a far cry from the hey days of the 1980s when Bristol Bay drift permits fetched highs of $275,000. The all time low was $16,000 just a few years ago. Painter said prices for Bristol Bay setnet permits have doubled over the past three years, from $12,000 to $25,000.

"It's not like it used to be and probably never will be, but it's getting better all the time. It's nice to see some health and optimism back in the industry again. It was pretty much gone five years ago," he said.

"Generally throughout the state, everything is up from two or three years ago and everyone is optimistic that the salmon industry is finally turned around," echoed Olsen.

Painter credits "improved quality and permit stacking" (being able to fish two permits on one boat) for helping to boost Bristol Bay permit values. He said buying interest is split "about 50/50" between the Lower 48 and resident Alaska fishermen.

Both brokers said there is renewed interest in Alaska roe herring permits. Roe on kelp pound permits in Southeast regions are especially in demand.

Shifting to quota shares: Prices approaching $5 a pound at the docks have boosted the value of halibut quota shares to unheard of levels - and brokers predict they'll continue to climb.

"It's been a very strong seller's market for a couple of years and very little quota is available. So the old supply and demand theory has kicked in and pushed up the price," said Olivia Olsen. - More...
Monday AM - November 05, 2007

Washington Calling: Are we feeling a draft? ... Icebergs on the loose ... Scammed... By LISA HOFFMAN - The chatter has begun again: Plans are afoot to revive the national military draft.

In the past, these rumors have risen from the ranks of those opposed to the war in Iraq, who used the specter of the draft to gin up support for their side.

Now, it's some of those who are doing the fighting who are asking if a draft might be necessary, given the enormous strain the Iraq and Afghanistan conflicts are putting on the nation's troops.

Resentment is growing that 99 percent of the country has not personally been touched by the war, while the all-volunteer forces and their families are bearing the entire burden. And some officers have begun to complain that the lowering of standards in order to enlarge the pool of enlistees is bringing in a lower quality of recruits.

Even so, Pentagon chief Robert Gates and new Chairman of the Joint Chiefs of Staff Adm. Michael Mullen say there is absolutely no consideration being given to re-instituting the draft. - More...
Monday AM - November 05, 2007

National: U.S. Economy Ranks as World's Most Competitive - The U.S. economy has regained its ranking as the world's most competitive, largely as a result of its efficient markets and corporate innovation, according to a major report.

Following the United States were Switzerland, Denmark, Sweden and Germany in the 2007 edition of The Global Competitiveness Report, published by the World Economic Forum (WEF), an international research and policy-support group. In 2006, the U.S. economy ranked Number 6 in overall competitiveness.

"The efficiency of the country's markets, the sophistication of its business community, the impressive capacity for technological innovation that exists within a first-rate system of universities and research centers, all contribute to making the United States a highly competitive economy," said economist Xavier Sala-i-Martin, a co-editor of the report. - More...
Monday AM - November 05, 2007

Newsmaker Interviews: Global Warming's Inconvenient Truths -- an Interview with Fred Singer By Bill Steigerwald - In the great, never-cooling debate over the causes and consequences of global warming, it's always clear whose side Fred Singer is on: not Al Gore's. Singer, who was born in Vienna in 1924, was a pioneer in the development of rocket and satellite technology and holds a Ph.D. in physics from Princeton. Now president of the Science & Environmental Policy Project research group (sepp.org), his latest book (with Dennis Avery) is "Unstoppable Global Warming Every 1,500 Years." I talked with Singer on Oct. 27 by phone from his offices in Arlington, Va.:

Q: What did you think upon hearing of Al Gore's Nobel Peace Prize?

A: First of all, I was really not surprised. The peace prize is a political exercise. Remember that Yasser Arafat got the peace prize for, ha, contributing to lasting peace in the Middle East. It's very interesting, the peace prize selection committee comes from the Norwegian Parliament, so they're all politicians. The government is a very left-wing government right now. I spoke about it this morning, in fact, and said that if the government changes -- if the Progress Party, which is an anti-immigration party, gains majority control -- it might give a peace prize to Pat Buchanan. It's purely political, unlike the other prizes, which are awarded by the Swedish academies and which are based on committees that know something about the subject. - More...
Monday AM - November 05, 2007




Ketchikan

Ketchikan Police Report
AK Troopers Daily Dispatch
Today's Forecast
Satellite
Today's Weather Images
Marine Forecasts
Ketchikan Weather Data
Current AK Weather Map

CLASSIFIEDS

Publish ad
Please select the proper category before posting.




CLASSIFIEDS' CATEGORIES

Announcements and
Help Wanted
For Sale / Free Stuff
Garage Sales
Homes / Apts/ Property
Pets
Wanted
Lost & Found
Local Services
Publish your ad

More Front Page Archives

Viewpoints
Opinions/Letters
Basic Rules

Alaska's Clear and Equitable Share Plan By Gov. Sarah Palin - "The first responsibility of a leader is to define reality." - Max DePree

I rolled out Alaska's Clear and Equitable Share (ACES) plan, defining reality for legislators and Alaskans: our current oil valuation system, PPT, is of unreliable origin and we have devised a way to fix it.

The fix is ACES, as it was originally proposed.

Here is a reality: PPT was born out of failed gasline negotiations between the previous administration and oil companies. The administration was desperate for a gasline deal - seemingly at any cost. As a result it compromised the original plan's 25 percent tax rate. It included giveaways for past investments. And it left the state without needed tools to protect our interests and enforce the new tax law. - More....
Monday AM - November 05, 2007

Alaska Supreme Court ruling By Joey Tillson - The Alaska Supreme Court ruled Friday that underage teenage girls can get abortions without parental consent. Can you believe this?

I am a mother of two beautiful young girls and the thought of my children having abortions without my consent from any age in their adolescent years is just sickening. There are several contributing factors that I wish to dispute regarding this issue. - More...
Monday AM - November 05, 2007

Landless Update By James A Llanos Jr - I understand your opinions about landless. I too am concerned it will fade away. But while I was truck driving in the lower 48 I contacted Senator Murkowski several times, I even had her office call my cell phone a few times. The results of my contacts are a couple of letters updating me on the issue. She also submitted a bill to Congress, Bill # S 1306 and its last action was it went to committee. - More...
Monday AM - November 05, 2007

Bus stop benches By Amy Schroeder - This is in response to Carrie Mueller's letter about the library bus stop. While I am sorry that Ms Mueller feels subjected to unhealthy behavior by the "homeless" at the stop, take a minute to think about the people around you. Sometimes just opening up a random friendly conversation with someone you don't know can give one insight into another person you may never otherwise appreciate or understand. Winter is coming and space at the shelter is limited so some of those folks may have slept out all night and are sunning themselves at that stop (It gets the first morning light). - More...
Monday AM - November 05, 2007

Wildlife Violator Compact By Rep. Craig Johnson - Recent news coverage of Alaska's big game hunting, some good and some bad, highlights the need for better communication and cooperation with other states to ensure poachers do not go unpunished. I read with both pride and dismay a story from Anchorage about poachers being brought to justice for illegally taking our big game. Pride because our Alaska Wildlife Troopers did their job and did it well, but with dismay at the fact that the two men involved will undoubtedly be viewed as hunters. They are not, and for once the ADN got it right in the headline by calling them poachers. - More...
Monday AM - November 05, 2007

Elected officials not above the law By Frances C. Natkong - I was shocked when I heard Vic Kohring speak to the press after he was found guilty on three counts. He was not sorry he broke the law, he was sorry for putting his family and friends through the trauma of his trial. - More...
Monday AM - November 05, 2007

Common courtesy By Robert McRoberts - Courtesy starts with the way you treat others. When you're in a small town there are some who like you and some who don't. Very few will say some good things about you, and some will cut your back. Very few are brave enough to come out and say just how they feel about you. And opinions change too. But the way one goes about doing things need to be done for the best of our community. Recently some of our leaders took it on themselves to cut corners and it's back firing. - More...
Monday AM - November 05, 2007

Polars bears and global warming?? By Mike Isaac - I just don't understand people who fall for the global warming pile of BS. They always start off by saying something about BUSH that makes no sense. Yes he is by far the worst president who ever sat in the White House and has caused a lot of problems with his Amnesty for illegals scam and his war on IRAQ, but no man on earth can ever hope to alter the earth's climate. - More...
Monday AM - November 05, 2007

More Letters/Viewpoints
Webmail your letter or
Email Your Letter To: editor@sitnews.us

---

E-mail your news tips, news
releases & photos to:
editor@sitnews.us

SitNews
Stories in the News
©1999 - 2007
Ketchikan, Alaska

M.C. Kauffman, Webmaster/Editor
webmaster@sitnews.us

In Memory of SitNews's first editor,
Dick Kauffman
1932-2007

Locally owned & operated.
Online since 1999

Articles & photographs that appear in SitNews are protected by copyright and may not be reprinted or distributed without written permission from and payment of required fees to the proper sources.

The Borough Assembly on Monday night, Oct 15th considered a motion to begin foreclosure on RKG immediately. The Assembly voted 5-1 Monday evening to postpone the vote until November 5, 2007...
11/05/07 Agenda & Information Packets

Web Opinion Poll

Web polls are not scientific polls.

VOTE
Poll Ends 11/05/07

Should the Borough foreclose as quickly as possible on RKG/Jerry Jenkins if he does not pay the $9 million and back interest owed by November 4, 2007 as promised or should the Borough agree to give Renaissance Ketchikan Group/Jerry Jenkins more time, such as the January 4, 2008 target date recommended by the Borough attorney and Finance director?

Click here to VOTE

View Results
Poll Ends 11/05/07

In the News

Ketchikan Veneer Mill in Production; Over One Million Square Feet of Veneer Shipped ...