The Borough Assembly on Monday night, Oct 15th considered a motion to begin foreclosure on RKG immediately. The Assembly voted 5-1 Monday evening to postpone the vote until November 5, 2007...
Agenda & Information Packets
Web Opinion Poll
Web polls are not scientific polls.
VOTE
Should the Borough foreclose as quickly as possible on RKG/Jerry Jenkins if he does not pay the $9 million and back interest owed by November 4, 2007 as promised or should the Borough agree to give Renaissance Ketchikan Group/Jerry Jenkins more time, such as the January 4, 2008 target date recommended by the Borough attorney and Finance director?
Click here to VOTE
View Results
In the News
Ketchikan Veneer Mill in Production; Over One Million Square Feet of Veneer Shipped ...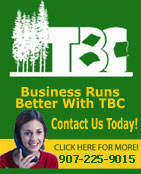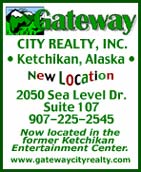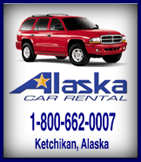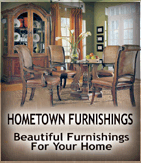 Contact


Webmail Letters


News Tips


Search Sitnews


Copyright Info


Archives
Today's News


Alaska


Ketchikan


Top Stories


U.S. News


U.S. Politics


Stock Watch


Personal Finance


Science News


US Education News


Parenting News


Seniors News


Medical News


Health News


Fitness


Offbeat News


Online Auction News


Today In History


Product Recalls


Obituaries
Quick News Search


Alaska


Ketchikan


SE Alaska


Alaska News Links
Columns - Articles


Dave Kiffer


Arts & Entertainment


Parnassus Reviews


Jason Love


Fish Factor


Bob Ciminel


Chemical Eye On...


Rob Holston


More Columnists
Ketchikan


Our Troops
Historical Ketchikan


June Allen


Dave Kiffer


Louise B. Harrington
Recognition


Match of the Month


Asset Builders
Kid's Corner


Bob Morgan
Ketchikan Arts & Events


Ketchikan Museums


KTN Public Libraryt


Parks & Recreation


Chamber
Lifestyles


Home & Garden


Food & Drink


Arts & Culture


Book Reviews


Movie Reviews


Celebrity Gossip
On the Web


Cool Sites


Webmaster Tips


Virus Warnings
Sports


Ketchikan Links


Top Sports News
Public Records


FAA Accident Reports


NTSB Accident Reports


Court Calendar


Court Records Search


Wanted: Absconders


Sex Offender Reg.


Public Notices
Weather, Webcams


Today's Forecast


KTN Weather Data


AK Weather Map


Ketchikan Webcam


SE AK Webcams


Alaska Webcams


AK Earthquakes


Earthquakes
TV Guide


Ketchikan
Ketchikan Phone Book


Yellow Pages


White Pages
Employment


Employment
Government Links


Local Government


State & National




Monday
October 29, 2007



"Ketchikan Polar Bear"
The Rauwolfs' electric fence didn't deter this Herring Cove marauder determined to dine on frozen fish. While cooling his jets after his 'close encounter of the voltage kind' this photo was taken from a distance of about 6-feet away.
Front Page Photo by Peggy Rauwolf

Ketchikan: US Navy Bombed Angoon 125 Years Ago; Attack was later called a 'misunderstanding' a Feature Story By DAVE KIFFER - One hundred and twenty-five years ago , the United States Navy - then the only governmental authority in Alaska - shelled and burned the village of Angoon after a dispute and an alleged hostage situation.

Billy Jones (L.aangooshú, Nahóowu, Kaadeikuyáduxaakw), a nephew of Tith Klane, told his eyewitness story of the bombing of Angoon to pioneering Alaskan anthropologist Frederica de Laguna in 1949 and 1950 when he was in early 70s.
Photo Courtesy Alaska State Library

Even in the late 19th Century when America had been at "war" with many of the Native peoples of western North America for two generations, the shelling of Angoon was controversial. The shelling also directly led to the eventual removal of military control of the district of Alaska and the creation of a limited local government in what would eventually become the 49th state.

Navy and Native accounts of the shelling agree on one thing - that the death of a Native on a whaling ship led to the bombing of the village. But much of the rest of the "facts" are shrouded by the miscommunication that frequently clouded interactions between Alaska Natives and the American Government.

In the case of the Angoon shelling the US government later disavowed the decision making that led to the bombing and called the incident a "misunderstanding."

It was a misunderstanding that the village Natives say had fatal consequences.

"Earlier Bombings in Kake and Wrangell"

The bombing of Angoon followed a pattern the American military had established not long after the US took possession of Alaska from Russia in 1867.

In January of 1869, a party of Natives from Kake decided to leave Sitka and return home. For reasons that were not recorded, the military authorities forbade them to leave and ordered the sentries to detain them. - More...
Monday AM - October 29, 2007

Fish Factor: U.S. Supreme court decides today if it will hear Exxon's final appeal by LAINE WELCH- Today, thousands of Alaska fishermen will know if they are going to be getting checks in the mail from Exxon.

The U.S. Supreme court is set to decide Oct.29 whether or not it will hear Exxon's final appeal of a $2.5 billion punitive damages award stemming from the 1989 oil spill in Prince William Sound.

"If the Court decides to not hear Exxon's case, then it's over. Exxon has no other recourse, no other place to turn to try and further delay the payment that was adjudicated in 1994 in Anchorage," said Frank Mullen, a Soldotna fisherman and spokesman for Oiled Fishermen, an ad hoc group with members from Cook Inlet, Cordova, Kodiak and Prince William Sound.

If the court closes the door on Exxon, more than 330,000 Alaska fishermen and others hurt by the 1989 oil spill will finally share damage awards totaling $4.5 billion, including interest.

Some awards will be sizeable, and claimants fear they will be clobbered by huge tax hits from Uncle Sam. The Oiled Fishermen are backing a bill (S.552) by Sen. Lisa Murkowski that would allow tax payments to be deferred over time.

"As it stands now, most fishermen would be paying 35 percent of their award in year one," Mullen said.

The Oil Spill Tax Treatment Act provides for one time retirement contributions and income averaging of awards over time.

"We are not looking for a handout. We expect to pay our taxes," Mullen said. "We're asking that we be allowed to put all or a portion of our award into an IRA account, whereby we'd be paying taxes on it as years went by, not in one huge hit. It would be spread out over the remaining years of the fishermen who are still alive."

The Oiled Fishermen are fueling a grassroots effort to build national support for the one-time tax treatment. The group so far has raised $18,500 for a lobbyist in Washington, D.C. and may send fishermen to testify at hearings this year.

Mullen said response by key policy makers has been favorable.

"No one opposes it, and many are enthusiastically in favor of it," he added.

Still, Mullen said it's a huge undertaking to get a law passed by Congress, and subject to the whims of the lawmakers.

"Unless they are hearing from people, other than just Alaska's delegation, they have no reason to want to move the bill," said Mark Vinsel, director of United Fishermen of Alaska.

"It's a complex process and a lot must happen in a tight time frame," echoed Mullen. "If we don't get any action (by Congress) in the next year, it might pass us by."

Mullen said Alaska fishermen are 'hopeful but wary' of the Washington lawmakers, "who might turn a more favorable eye to the world's largest oil giant." - More...
Monday AM - October 29, 2007

Southeast Alaska: George Appointed Sitka Superior Court Judge - Alaska Governor Sarah Palin on Thursday appointed David George to the Sitka Superior Court. He replaces the Honorable Larry Zervos, who retired.

David George

George, 57, has been a resident of Southeast Alaska for 30 years and has practiced law for more than 31 years. He graduated from the University of the Pacific, McGeorge School of Law in 1974. His private practice in Juneau has focused on criminal law and civil litigation.

"David's significant trial experience and knowledge will serve Alaskans well on the bench," Governor Palin said. "His professional conduct and competence are exemplary. He will be a great asset to our judicial system." - More...
Monday AM - October 29, 2007

Alaska: COAST GUARD COMPLETES MISSION TO NORTH POLE - The Coast Guard successfully reached the North Pole Thursday as a test of its ability to operate in the Arctic region.

Lieutenant Tommy Wallin, aircraft commander, left, and lieutenant Bill Sportsman, copilot, nod to each other as they cross the North Pole Thursday. The flight was more than 1,100 miles one way from Barrow and took more than eight hours.
Official U.S. Coast Guard photo by Petty Officer 1st Class Kurt Fredrickson

The 1,100 mile flight aboard a Coast Guard C-130 Hercules airplane originated in Barrow at 8:30 a.m., and reached the North Pole at 12:32 p.m., AST. As the airplane headed north the sun rose off the aircraft's right side, but then descended below the horizon as the airplane reached higher latitudes. The sun rose again as the aircraft headed toward Barrow.

Although the inside of the aircraft was kept at a comfortable temperature for the 21 passengers and crew, temperatures outside reached -40 degrees. To navigate the crew relied on GPS navigation, as magnetic compasses had a fluctuating variation of more than 70 degrees. - More...
Monday AM - October 29, 2007




Ketchikan

Ketchikan Police Report
AK Troopers Daily Dispatch
Today's Forecast
Satellite
Today's Weather Images
Marine Forecasts
Ketchikan Weather Data
Current AK Weather Map

CLASSIFIEDS

Publish ad
Please select the proper category before posting.




CLASSIFIEDS' CATEGORIES

Announcements and
Help Wanted
For Sale / Free Stuff
Garage Sales
Homes / Apts/ Property
Pets
Wanted
Lost & Found
Local Services
Publish your ad

More Front Page Archives

Viewpoints
Opinions/Letters
Basic Rules

KETCHIKAN SKIING By Pete Ellis - As Craig Moen indicates there are ski areas on the island and, in even more ancient times, there were even more locations. At one time we had a ski area on the Perseverance Trail complete with a ski tow hauled in and set up with Frank Klepser having been the principal motivator for that endeavor. Long before that and near the top of Deer Mountain there was a ski lodge built by some earlier local pioneers who hauled the lodge material all the way up the mountain in order to take advantage of those slopes. Unfortunately it burned to the ground and was never re-built but it must have been a major undertaking and challenging source of winter recreation. The remains of the lodge are still visible in the summers when the snow has disappeared and in the area that now serves as a lookout over the channel prior to a climb on up to the top. I have never seen any pictures but presumably some exist and should be located. - More...
Sunday PM - October 28, 2007

Landless in Ketchikan By Aan Kadax Tseen aka Don Hoff Jr. - The Sealaska Corporation newsletter sent October, 2007. Southeast Alaska Lands Bill: Fulfillment of a Promise to Alaska Natives: Good for the Economies, Good for the Environment story. The U.S. Government owes Sealaska Corporation 85,000 acres of land to fulfill their obligation to Alaska Native Claims Settlement Act of 1971 (ANCSA). The act promised that the Native people of Southeast Alaska would gain ownership of productive, culturally significant lands. With that said. - More...
Sunday PM - October 28, 2007

Oil tax debate fault lines wide By Sen. Kim Elton - I've yet to see a multi-national oil and gas company operating in Alaska more interested in our bottom line than their bottom line. That's why I'm a bit of a skeptic when I hear them urge us: 1) to cut or freeze oil taxes right now; so 2) they'll invest more; with 3) the ephemeral promise state revenues bump up later. - More...
Sunday PM - October 28, 2007

Burman's Bears By Rhonda Bolling - I wholeheartedly agree with Penny and Marty's comments on the Burman Bears story. What a fun read! Thank you Heidi Ekstrand for submitting this for us all to read. I was actually very impressed with Dr. Burman's wit and creative knack for story-telling as well. I think Outdoor Life or Outdoor Sportsman (or another big magazine) should pick this story up. - More...
Sunday PM - October 28, 2007

Burman's Bears By Kim Murray -Excellent story by my old friend Heidi. I always enjoy the articles on Sitnews and it's even better when written by someone you know. - More...
Sunday PM - October 28, 2007

Being Alaskan Native, My Philsophy By Aan Kadax Tseen aka Don Hoff Jr. - This is my philosophy of life on being an Alaskan Native. Life is nothing but choices of whom you are and going to be. There are leaders, managers and followers. Real Native leaders are willing to take risks and cross the line on important issues that affect his or her family, clan and tribe. Managers usually won't take risks. - More...
Sunday PM - October 28, 2007

Polar Bears and Global Warming By Matt Reid - Polar bears are suffering from global warming although it is hard to see now.Steve Amstrup, a polar bear biologist is from Alaska, and probably does not want the light to show on his studies but they are shining bright and you should all read them - More...
Sunday PM - October 28, 2007

Soap box By Amber Williams-Baldwin - Yes, young kids do stupid stuff. But who do you think they learned it from.. or lack of learning it from? I always like to think that kids reflect their parents. So you know the hot headed football player you hated, the pretty blonde who was always better then you complex etc... these are their kids! Or that's what I like to think anyway. - More...
Sunday PM - October 28, 2007

More Letters/Viewpoints
Webmail your letter or
Email Your Letter To: editor@sitnews.us

---

E-mail your news tips, news
releases & photos to:
editor@sitnews.us

SitNews
Stories in the News
©1999 - 2007
Ketchikan, Alaska

M.C. Kauffman, Webmaster/Editor
webmaster@sitnews.us

In Memory of SitNews's first editor,
Dick Kauffman
1932-2007

Locally owned & operated.
Online since 1999

Articles & photographs that appear in SitNews are protected by copyright and may not be reprinted or distributed without written permission from and payment of required fees to the proper sources.