The Borough Assembly on Monday night, Oct 15th considered a motion to begin foreclosure on RKG immediately. The Assembly voted 5-1 Monday evening to postpone the vote until November 5, 2007...
Agenda & Information Packets
Web Opinion Poll
Web polls are not scientific polls.
VOTE
Should the Borough foreclose as quickly as possible on RKG/Jerry Jenkins if he does not pay the $9 million and back interest owed by November 4, 2007 as promised or should the Borough agree to give Renaissance Ketchikan Group/Jerry Jenkins more time, such as the January 4, 2008 target date recommended by the Borough attorney and Finance director?
Click here to VOTE
View Results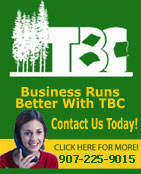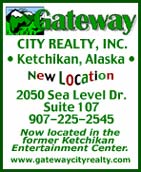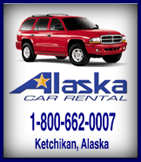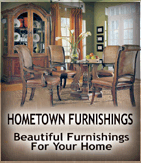 Contact


Webmail Letters


News Tips


Search Sitnews


Copyright Info


Archives
Today's News


Alaska


Ketchikan


Top Stories


U.S. News


U.S. Politics


Stock Watch


Personal Finance


Science News


US Education News


Parenting News


Seniors News


Medical News


Health News


Fitness


Offbeat News


Online Auction News


Today In History


Product Recalls


Obituaries
Quick News Search


Alaska


Ketchikan


SE Alaska


Alaska News Links
Columns - Articles


Dave Kiffer


Arts & Entertainment


Parnassus Reviews


Jason Love


Fish Factor


Bob Ciminel


Chemical Eye On...


Rob Holston


More Columnists
Ketchikan


Our Troops
Historical Ketchikan


June Allen


Dave Kiffer


Louise B. Harrington
Recognition


Match of the Month


Asset Builders
Kid's Corner


Bob Morgan
Ketchikan Arts & Events


Ketchikan Museums


KTN Public Libraryt


Parks & Recreation


Chamber
Lifestyles


Home & Garden


Food & Drink


Arts & Culture


Book Reviews


Movie Reviews


Celebrity Gossip
On the Web


Cool Sites


Webmaster Tips


Virus Warnings
Sports


Ketchikan Links


Top Sports News
Public Records


FAA Accident Reports


NTSB Accident Reports


Court Calendar


Court Records Search


Wanted: Absconders


Sex Offender Reg.


Public Notices
Weather, Webcams


Today's Forecast


KTN Weather Data


AK Weather Map


Ketchikan Webcam


SE AK Webcams


Alaska Webcams


AK Earthquakes


Earthquakes
TV Guide


Ketchikan
Ketchikan Phone Book


Yellow Pages


White Pages
Employment


Employment
Government Links


Local Government


State & National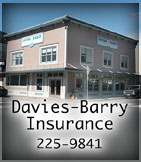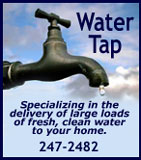 Thursday
October 18, 2007



Blaring Horn Announcing Dining Bears Inspires Song
Look who's coming to dinner... A young bear visits the Burman's neighbors.
Story By HEIDI EKSTRAND
Front Page Photo by Lori and Guy Burman

Ketchikan: Blaring Horn Announcing Dining Bears Inspires Song By HEIDI EKSTRAND - There's been no shortage of bear stories in Ketchikan this year. Bears in garbage. Bears in cars. Bears in houses. But has any bear incident inspired a performance of hospital operating room personnel singing, a cappella, something akin to "Happy Wandering Bears Dine on Stinky Diapers"?

This is one man's story....

Dr. Guy Burman, his wife Lori, and kids Sarah (8) and Brooke (17 months) settled into a house at Herring Cove in June 2007. Both Guy and Lori first arrived separately in Ketchikan years earlier, in 1993, on summer excursions. Guy was taking a break and making some money in the fishing industry before settling in on a long seven-year track to become a surgeon. Lori was stopping in Ketchikan before setting off on world travels. They met at the youth hostel when they first arrived that summer.


Guy eventually went back to school. Ketchikan won Lori's heart over world travels and she stayed here. They stayed in touch. They really stayed in touch and were married in Ketchikan in 1998. They lived in several different places across the country, settled in New York and started putting down roots there. And then got word of an opening for a surgeon at Southeast Surgical Clinic in Ketchikan. In June of this year the Burmans returned to Ketchikan.

Aware that they shared their new Herring Cove neighborhood with a population of black bears, the Burmans were careful about how they handled their garbage. Rather than risk leaving garbage cans accessible, Guy loaded up the family's van with trash one night in August in preparation to take it to the dump himself the next day.

You can probably guess what happened next.

Guy awoke in the middle of the night to the sound of a car horn blaring. He got out of bed, Lori and kids still asleep, and went to investigate. Here is his description of what he found, an excerpt from an account he wrote to family and friends:

"Stealthily I crept from my warm comforter, stepped over the snoring dog and padded down the stairs. As I stepped onto the porch and peered around the side of the house, I noticed the cars were parked where I left them, but the windows on the van were fully steamed up. Still in a mild state of somnambulance, I searched my memory for where I'd left my shotgun to roust out the teenager obviously taking advantage of my teenage daughter. Realizing I neither owned a shotgun nor did I have a teenage daughter, I went back in the house and woke the dog.
"He looked a bit befuddled at my attaching his leash at this time of the morning, but as soon as we stepped outside he took on his standard 'I smell a bear" porcupine hairdo. Straining at the leash, he gave a great bark. It was then I noticed the bear standing on the driver's seat, his rump on the horn and (I'm pretty sure) a smile on his face." - More...
Thursday - October 18, 2007

Ketchikan: Airlift Northwest Headquarters in Ketchikan to Move - Airlift Northwest will move its Ketchikan office from downtown to 4049 Tongass Ave. on Saturday, Oct. 20th. According to Shelly Deering, Alaska Director of Clinical Operations, the move will allow Airlift Northwest to provide quicker response times for transports from Ketchikan General Hospital and surrounding communities.

"This move not only improves our response time to the patient when we're called," Deering said, "it provides a larger space so that pilots and nurses can be together in the same office complex. This is important because it allows us to be in close communication with one another - all of which adds up to better patient care and service."

Deering emphasized that the move will be conducted without an interruption in service. All flight requests for patient transport are handled through the Airlift Northwest ComCenter in Seattle, which is staffed around the clock.

Airlift Northwest launched its full-time base in Ketchikan in May 2006. It is staffed with five nurses and six pilots who live in the community and actively participate in local organizations. Airlift Northwest nurses teach a wide range of classes for medical and emergency services personnel throughout the region. - More...
Thursday - October 18, 2007

Southeast: Sitka Brothers Indicted by Federal Grand Jury For Subsistence Fishing Violations - United States Attorney Nelson P. Cohen announced that on October 17,
2007, Jesse Rivera, Mario Rivera and Artemio F. Rivera of Sitka, Alaska, were indicted by a federal grand jury in Anchorage on charges of conspiracy to violate the Lacey Act and wildlife trafficking. An additional charge seeks the forfeiture of a boat.

It should be noted that an indictment is only a charge and is not evidence of guilt. A defendant is presumed innocent and is entitled to a fair trial at which the government must prove guilt beyond a reasonable doubt.

The seven-count indictment named Jesse, age 37, Mario, age 40, and Artemio, age 30, as the only defendants.

According to the indictment, brothers Jesse Rivera, Mario Rivera and Artemio Rivera were holders of Subsistence Halibut Registration Certifications issued for the Sitka Sound subsistence halibut fishery in 2003. The indictment charges that from June 1, 2001 through October 2003, Jesse, Mario and Art Rivera conspired with each other to commercially catch and ship over 10,000 pounds of subsistence caught halibut to Seattle, Washington, in violation of federal subsistence halibut regulations, Alaska state law, and the federal Lacey Act, all of which prohibit the commercial sale of subsistence-caught wildlife. - More...
Thursday - October 18, 2007


Alaska Science: Alaska beetles survive 'unearthly' temperatures By NED ROZELL - As we pull on winter coats and wool hats to shield our tropical bodies from the cold, there is a creature in our midst that survives Alaska's coldest temperatures bare-naked.




The adult and larva versions of the red flat bark beetle, one of the hardiest organisms in Alaska.
Ned Rozell photo.

The red flat bark beetle lives as far north as there are balsam poplar trees in Alaska, hunkering down for the winter in the moist area between dead bark and tree. Scientists like Todd Sformo, from the University of Alaska's Institute of Arctic Biology, find most of them in the larval stage, where they resemble segmented worms a bit longer than a grain of rice. He finds a smaller number of adults that have handsome segmented bodies the color of teak.

The beetles are special among living things in Alaska because they have the ability to spend the winter above the snow, exposed to the coldest air of winter. Sformo, a graduate student working in Professor Brian Barnes' lab, has cooled the beetles to minus 94 degrees Fahrenheit (minus 70 degrees Celsius) in the lab, and they have not died. Yellowjackets, stinkbugs, and other insects that survive winter using the same strategy, known as supercooling, perish at about minus 13 degrees Fahrenheit (minus 25 degrees Celsius).

"They really have to be under that leaf litter and under the snow (for insulation from the cold air)," Sformo said.

How cold can the bark beetles get? Sformo shipped a few of the beetles to a lab in California to find out. The owner of the lab lowered the beetles to a temperature of about 238 degrees below zero (minus 150 degrees Celsius), and they didn't freeze. The lowest temperature recorded on Earth was minus 129 degrees Fahrenheit recorded in Antarctica in 1983. Alaska's all-time low is minus 80 degrees Fahrenheit at Prospect Creek, off the Dalton Highway in 1971. - More...
Thursday - October 18, 2007




Ketchikan

Ketchikan Police Report
AK Troopers Daily Dispatch
Today's Forecast
Satellite
Today's Weather Images
Marine Forecasts
Ketchikan Weather Data
Current AK Weather Map

CLASSIFIEDS

Publish ad
Please select the proper category before posting.




CLASSIFIEDS' CATEGORIES

Announcements and
Help Wanted
For Sale / Free Stuff
Garage Sales
Homes / Apts/ Property
Pets
Wanted
Lost & Found
Local Services
Publish your ad

Front Page Archives

October 2007

| | | | | | | |
| --- | --- | --- | --- | --- | --- | --- |
| S | M | T | W | T | F | S |
| | 01 | 02 | 03 | 04 | 05 | 06 |
| 07 | 08 | 09 | 10 | 11 | 12 | 13 |
| 14 | 15 | 16 | 17 | 18 | 19 | 20 |
| 21 | 22 | 23 | 24 | 25 | 26 | 27 |
| 28 | 29 | 30 | 31 | | | |

More Front Page Archives

Viewpoints
Opinions/Letters
Basic Rules

Mayor Williams Owes an Apology By Gregory Vickrey - During the Ketchikan Borough Assembly meeting this week, Mayor Joe Williams openly, angrily, and loudly attacked a member of the public speaking during the open portion of the meeting known as public comment. As Mary Lynn Dahl spoke her thoughts, Mayor Williams interrupted her and lambasted her perspective with a level of disrespect that should be unacceptable at the table. - More...
Thursday PM - October 18, 2007

Sad the Ketchikan All City Halloween Party at the Plaza Not Taking Place By Penny Eubanks - The Plaza was sad to hear that the Ketchikan All City Halloween Party at the Plaza will not be taking place this year as it has for the past twenty two years. The now disbanded Non-profit organization KACHPA along with a group of volunteers have done a wonderful job over the years providing a fun, safe and entertaining Halloween party for all the little ghosts and goblins of Ketchikan. - More...
Thursday PM - October 18, 2007

Ferry Terminal Location By Virginia E. Atkinson - Sorry if I sounded angry in my previous letter, it just sounded that way, and making just a tiny error. After thinking it over for awhile it was better off the ferry terminal at Saxman was turned down, I believe a ferry terminal would be more convenient if it were situated somewhere closer to town for better access to businesses in city limits. A ferry terminal at Saxman was a bad idea to begin with, simply becuause the location is too far out of place, 'cause it's bad enough that it's a long drive to the ferry at Annette Bay. 14 miles one way (gas ain't cheap, you know). A ferry terminal closer to city limits on Ketchikan side would be better for all communters. But what's the point in being so picky when space is so limited, or so they say. - More...
Thursday PM - October 18, 2007

Friends of the Ketchikan Public Library By Susan Fisher - Each year the Friends of the Ketchikan Public Library annual book sale seems to take on a life of its own. Our sale this year was incredible, raising $5,200 for the Friends, and enabling our public library and the Schoenbar Middle School to purge old books, make some money - and most important - make space for more current offerings. - More...
Thursday PM - October 18, 2007

On My Soapbox By Sharri Davis - I never thought I would be writing anything like this but here it goes. Wednesday, after shopping, I walked to my car so I can go back and get my sister, nephew and the groceries. I pulled into the pick up area and this young man was sitting in his parked car. I honked the horn in case he did not see me or hear me move in. He did not acknowledge the honk, so I honked again to let him know I was behind him waiting to move in to get my groceries. Right then, he flipped me off by giving me the middle finger. I then got out of my car and asked him to move so I can get my groceries and go home. He refused to move. I told him the second time, move your car so I can get my groceries and go home. Right then, he said no and said a few other choice words which got me mad. Granted, I lost my cool when I should not have but I did. Words were exchanged. I told him, I am waiting to get my groceries again, he said, "So am I." Right then a young woman walks out of the store, carrying a small bag, gets into the car and still, he just sat there. More words were exchanged, (again, I know better) he then backed up and tried hitting me with his car. I looked at his plates so I can call it in, the car had Virgina license plate. I reported it to the police and the store assistant manager. - More...
Thursday PM - October 18, 2007

The 30 year promise, by whom? By Michael Spence - I keep reading the vague references by the bridge advocates to a "promise" made for the bridge to Gravina 30 years ago.

So it begs the question in case anyone knows:

Exactly what promise was made and by whom about the bridge to Gravina? What financial and public authority did they have to make such a promise? - More...
Thursday PM - October 18, 2007

Decision to stop the proposed bridge project By Don Hoff Jr. - I am very happy, ecstatic, glad, over-joyed, elated, jubilant, thrilled, blissful, delighted of about the Governor Sarah Palin"s decision to stop the proposed bridge project to Gravina Island via Pennock Island. It was Sen. Ted Stevens that said Alaska can do whatever it wants with the 200 million plus dollars that was allocated, after Ted succumb to the pressure of public opinion about the proposed boon-doggle bridge project in Ketchikan, Alaska. So, Governor Palin didn't steal any tax dollars. State of Alaska D.O.T. has other higher priority projects that needed around Alaska. - More...
Thursday PM - October 18, 2007

Ketchikan's Airport Ferry By Davey Lopes By Davey Lopes - The promise of a bridge for 30 years has elected and re-elected many local politicians and sold many headlines in that time. And that is that. Hey let's do it again, shall we? It was so productive the first time. And second time. And tenth time. Etc, etc, etc. - More...
Thursday PM - October 18, 2007

More Letters/Viewpoints
Webmail your letter or
Email Your Letter To: editor@sitnews.us

---

E-mail your news tips, news
releases & photos to:
editor@sitnews.us

SitNews
Stories in the News
©1999 - 2007
Ketchikan, Alaska

M.C. Kauffman, Webmaster/Editor
webmaster@sitnews.us

In Memory of SitNews's first editor,
Dick Kauffman
1932-2007

Locally owned & operated.
Online since 1999

Articles & photographs that appear in SitNews are protected by copyright and may not be reprinted or distributed without written permission from and payment of required fees to the proper sources.