The Borough Assembly on Monday night, Oct 15th considered a motion to begin foreclosure on RKG immediately. The Assembly voted 5-1 Monday evening to postpone the vote until November 5, 2007...
Agenda & Information Packets
Web Opinion Poll
Web polls are not scientific polls.
VOTE
Should the Borough foreclose as quickly as possible on RKG/Jerry Jenkins if he does not pay the $9 million and back interest owed by November 4, 2007 as promised or should the Borough agree to give Renaissance Ketchikan Group/Jerry Jenkins more time, such as the January 4, 2008 target date recommended by the Borough attorney and Finance director?
Click here to VOTE
View Results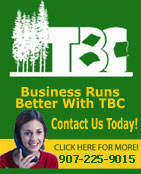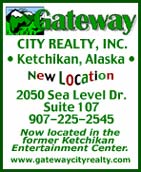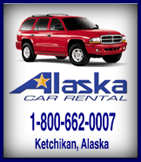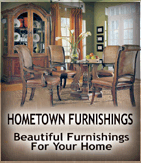 Contact


Webmail Letters


News Tips


Search Sitnews


Copyright Info


Archives
Today's News


Alaska


Ketchikan


Top Stories


U.S. News


U.S. Politics


Stock Watch


Personal Finance


Science News


US Education News


Parenting News


Seniors News


Medical News


Health News


Fitness


Offbeat News


Online Auction News


Today In History


Product Recalls


Obituaries
Quick News Search


Alaska


Ketchikan


SE Alaska


Alaska News Links
Columns - Articles


Dave Kiffer


Arts & Entertainment


Parnassus Reviews


Jason Love


Fish Factor


Bob Ciminel


Chemical Eye On...


Rob Holston


More Columnists
Ketchikan


Our Troops
Historical Ketchikan


June Allen


Dave Kiffer


Louise B. Harrington
Recognition


Match of the Month


Asset Builders
Kid's Corner


Bob Morgan
Ketchikan Arts & Events


Ketchikan Museums


KTN Public Libraryt


Parks & Recreation


Chamber
Lifestyles


Home & Garden


Food & Drink


Arts & Culture


Book Reviews


Movie Reviews


Celebrity Gossip
On the Web


Cool Sites


Webmaster Tips


Virus Warnings
Sports


Ketchikan Links


Top Sports News
Public Records


FAA Accident Reports


NTSB Accident Reports


Court Calendar


Court Records Search


Wanted: Absconders


Sex Offender Reg.


Public Notices
Weather, Webcams


Today's Forecast


KTN Weather Data


AK Weather Map


Ketchikan Webcam


SE AK Webcams


Alaska Webcams


AK Earthquakes


Earthquakes
TV Guide


Ketchikan
Ketchikan Phone Book


Yellow Pages


White Pages
Employment


Employment
Government Links


Local Government


State & National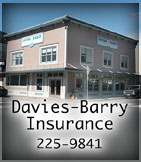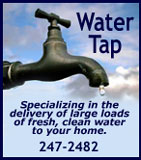 Tuesday
October 16, 2007



'Salmon Landing'
Docked at Salmon Landing in downtown Ketchikan is the Ocean Maid.
Front Page Photo by Carl Thompson

Ketchikan: Phase I of New South Tongass Fire Station Project In Progress - Phase I of the new community fire station project continues as volunteers in cooperation with local rental agencies utilize the recent grant awarded for the Phase I clearing of the site for the future South Tongass Fire Station 4.

Phase I site clearing of this project constitutes less than 5% of the total project which is scheduled to have a contractor selected in the next several months.
Photo courtesy STVFD

According to South Tongass Volunteer Fire Department's Fire Chief Scott R. Davis, Phase I of this project constitutes less than 5% of the total project which is scheduled to have a contractor selected in the next several months. He said funding from the State of Alaska for Phase II of the fire station is necessary to complete the project. Phase II of the construction is estimated at approximately 2 million dollars.

The volunteers that make up the South Tongass Volunteer Fire Department are eager in the development of their new fire station for the community stated Chief Davis in the information release. Work at the site and behind the scenes is going on daily with dozens of members involved. Support functions such as delivering the firewood, meals and hydration are just a few of the many tasks needed behind the scenes to support workers and the new site for the fire station.

Davis stated, "Seemingly oblivious to the driving rain and cool temperatures, members are still traveling up to the site setting boundaries for the playground, setting stakes and measuring for the playground equipment. "

For the past two weeks, site clearing has occured between the hours of 8am and 5pm, Monday thru Saturday with an hour off for lunch.

Planned with the new fire station is a community center and playground. Local input is necessary to make both of these public areas a success and anyone with comments or suggestions can call 228-6673 for input, schedule for planning meetings and the like. - More...
Tuesday - October 16, 2007

National: U.S. Food Safety Agencies, Industry Seek More Import Regulation By KATHRYN MCCONNELL - U.S. food import safety officials and the food industry are proposing to ramp up federal regulation of imported food and ingredients to address the risk that unsafe products could enter the United States.

U.S. agencies charged with overseeing food import safety are expected to forward to President Bush in November recommended actions that food producers, distributors, importers and regulators should take to strengthen food safety.

The recommendations will focus on developing more scientific and analytic tools to allow better identification of potential risks, to monitor the effectiveness of prevention measures and to increase use of information technology for inspection and surveillance.

The recommendations also will aim to reduce the time between detecting and containing a food-borne illness, David Acheson, assistant commissioner for food protection at the Food and Drug Administration (FDA), told a House Appropriations subcommittee in September.

The food industry's largest trade group, the Grocery Manufacturers Association (GMA), has unveiled its proposal for more regulation. It reflects awareness among industry leaders that U.S. companies, as imports rise, face increasing challenges to ensure the quality and safety of food sold to U.S. consumers.

The GMA proposal would require all U.S. food importers to adopt a foreign supplier quality assurance program and verify that imported products meet FDA food safety requirements. - More...
Tuesday - October 16, 2007

National: Consumer Protection Has Deep Roots in U.S. History by PHILLIP KURATA - The efforts of the U.S. government and social activists to protect American consumers from dangerous products and unscrupulous manufacturers stretch back to the beginning of the 20th century.

In 1906, crusading author Upton Sinclair published the book The Jungle, which exposed the gruesome conditions in the meat-packing industry in Chicago. Describing how sausages were made, Sinclair writes,

"There would be meat that had tumbled out on the floor, in the dirt and sawdust, where the workers had tramped and spit uncounted billions of consumption germs. There would be meat stored in great piles in rooms; and the water from leaky roofs would drip over it, and thousands of rats would race about on it. It was too dark in these storage places to see well, but a man could run his hand over these piles of meat and sweep off handfuls of the dried dung of rats. These rats were nuisances, and the packers would put poisoned bread out for them; they would die, and then rats, bread, and meat would go into the hoppers together."


President Theodore Roosevelt sent federal agents to Chicago in 1906 to find out if conditions were as bad as Sinclair had described them. They were a hundred times worse, the agents reported back. Within months, the U.S. Congress passed the Pure Food and Drug Act and the Meat Inspection Act, the first federal actions to protect the U.S. consumer from unsafe food and fraudulent medicines. To this day, the sausages, steaks, pork chops and medications consumed by the U.S. public are protected by these laws.

Sinclair was one of a number of journalistic crusaders, branded as "muckrakers" by the first President Roosevelt. Their exposés of corruption and abuses led to legislative reforms that illustrate the self-correcting nature of U.S. democracy. Lincoln Steffens details municipal corruption in his book Shame of the Cities, which led to legislation that crippled the political machines dominating the major cities in the early 20th century. Ida Tarbell dissected the malfeasances of the Standard Oil Company, leading to the break up of that company and other monopolies. The publication of David Graham Phillip's Treason of the Senate created a public outcry that resulted in the direct election of senators. - - More...
Tuesday - October 16, 2007

National: Opinions Vary on Need for Fairness Doctrine in Broadcast Media By ERIC GREEN - A hot topic on American radio talk shows is whether the Fairness Doctrine, dropped as a rule in 1987, might be reinstated.

The Fairness Doctrine essentially says that U.S. broadcast outlets have to air both sides of controversial issues. The Fairness Doctrine was enforced by the Federal Communications Commission (FCC) from 1949 to 1987, when it was rescinded during the administration of President Ronald Reagan.

The topic once again became news after conservative radio talk show host Rush Limbaugh was accused of questioning the patriotism of American soldiers critical of the Iraq War. Limbaugh, who has denied the accusations, derisively calls attempts to revive the Fairness Doctrine the "Hush Rush Law."

However, U.S. Senate Majority Whip Richard Durbin says broadcasters such as Limbaugh should be required, as embodied in the Fairness Doctrine, to give listeners both sides of issues so voters can make informed decisions.

Durbin, an Illinois Democrat, said that "I have this old-fashioned attitude that when Americans hear both sides of the story, they're in a better position to make a decision."

Steve Rendall, a senior analyst for the New York-based Fairness and Accuracy in Reporting (FAIR), said "most of what people know about the Fairness Doctrine is wrong because incompetent or corrupt commentators have misrepresented" the rule.

Rendall, also co-host of FAIR's national radio show called CounterSpin, said the doctrine does not say "you cannot be a conservative talk radio show. It merely says that on issues of public controversy you have to offer some differing views" in the same time slot to balance opinions of a show's host. The doctrine, he added, is about "expanding speech" and offering a wider variety of opinions than those expressed by the regular radio or TV host. - More...
Tuesday _ October 16, 2007




Ketchikan

Ketchikan Police Report
AK Troopers Daily Dispatch
Today's Forecast
Satellite
Today's Weather Images
Marine Forecasts
Ketchikan Weather Data
Current AK Weather Map

CLASSIFIEDS

Publish ad
Please select the proper category before posting.




CLASSIFIEDS' CATEGORIES

Announcements and
Help Wanted
For Sale / Free Stuff
Garage Sales
Homes / Apts/ Property
Pets
Wanted
Lost & Found
Local Services
Publish your ad

Front Page Archives

October 2007

| | | | | | | |
| --- | --- | --- | --- | --- | --- | --- |
| S | M | T | W | T | F | S |
| | 01 | 02 | 03 | 04 | 05 | 06 |
| 07 | 08 | 09 | 10 | 11 | 12 | 13 |
| 14 | 15 | 16 | 17 | 18 | 19 | 20 |
| 21 | 22 | 23 | 24 | 25 | 26 | 27 |
| 28 | 29 | 30 | 31 | | | |

More Front Page Archives

Viewpoints
Opinions/Letters
Basic Rules

Corruption Trials Are Painful, But Necessary By Senator Gene Therriault - The recent jury verdicts in the public corruption trials of former Alaska Legislators have been disturbing, to say the least. As a strong supporter of the legislative process in our democratic system of checks and balances, I take no pleasure in seeing Alaskans' confidence in our representative system of government shaken to its very foundation. As difficult as this is to bear, I believe it is necessary to begin restoring confidence in the Legislature. For this reason, I recently chose to attend portions of the trial of former Speaker of the House Pete Kott to show that members of the Legislature are watching to fully understand the illegal activities that transpired in the recent oil and gas tax debate. While some observers take satisfaction that the current investigations reflect badly on Republican Legislators, a review of the past indicates that impropriety by elected officials is not limited to a particular party. - More...
Monday PM - October 15, 2007

Foreclose By P. J. Travis - YES, foreclosure on the Renaissance Ketchikan Group/Jerry Jenkins needs to continue and be completed promptly. - More...
Monday PM - October 15, 2007

Metlakatla/Saxman Ferry terminal By Jeff Hendrickson - I thought Virginia Atkinson's letter needed a response from a Ketchikan resident. The letter you wrote about the people of Ketchikan rejecting your new terminal needs a little clarification I think. First, we appreciate the money that the people of Metlakatla spend in our community. That money helps the economy of Ketchikan. - More...
Monday PM - October 15, 2007

Legislators Tackle Health Care Crisis By Senator Johnny Ellis - From Washington, D.C. to Hollywood, public attention has finally begun to focus on America's health care crisis, an issue I have followed for as long as I have been a legislator. While this problem is gaining attention nationwide, Alaska has a unique opportunity to begin resolving it here at home. This past session, the legislature took some steps toward improving health care in the state. But much work remains to make health care an accessible and affordable right for all Alaskans. - More...
Monday PM - October 15, 2007

South Tongass Project & Ferry Terminal By Robert McRoberts - My last letter was only to get the point out why it is that I am not happy with the South Tongass fire station project. Small contractors need a few bigger jobs. We can not make it on small stuff and the big out-of-towners do not usually mess with them. Some of us have everything invested and sometimes we pay just to have our jobs. - More...
Monday PM - October 15, 2007

Seeing isn't believing, nor is a bridge. By Marie Zellmer - Politics aside I do heartily thank our Governor for her renovation of our state government. I also have to thank her for knocking some people upside the head (in a decent manner rather then how Murkowski seems to have bullied everyone to do what he wanted not what was best for everyone) about the proposed and planned bridge. - More...
Monday PM - October 15, 2007

Pebble Mine By Charlotte Tanner - I wish to thank Rep. Gabrielle LeDoux, I hope she can get her Bills passed to undo the dirty work of our previous egregious Governor whose name I shall not mention. - More...
Monday PM - October 15, 2007

RE: Misguided By Jerilyn Lester - Mr. Cowley the point is that the money was earmarked for Ketchikan, The bridge which was promised 30 years ago and the bridge was supposed to go the airport and since the airport is on Gravina then it was going there. - More...
Monday PM - October 15, 2007

More Letters/Viewpoints
Webmail your letter or
Email Your Letter To: editor@sitnews.us

---

E-mail your news tips, news
releases & photos to:
editor@sitnews.us

SitNews
Stories in the News
©1999 - 2007
Ketchikan, Alaska

M.C. Kauffman, Webmaster/Editor
webmaster@sitnews.us

In Memory of SitNews's first editor,
Dick Kauffman
1932-2007

Locally owned & operated.
Online since 1999

Articles & photographs that appear in SitNews are protected by copyright and may not be reprinted or distributed without written permission from and payment of required fees to the proper sources.