The Borough Assembly on Monday night, Oct 15th considered a motion to begin foreclosure on RKG immediately. The Assembly voted 5-1 Monday evening to postpone the vote until November 5, 2007...
Agenda & Information Packets
Web Opinion Poll
Web polls are not scientific polls.
VOTE
Should the Borough foreclose as quickly as possible on RKG/Jerry Jenkins if he does not pay the $9 million and back interest owed by November 4, 2007 as promised or should the Borough agree to give Renaissance Ketchikan Group/Jerry Jenkins more time, such as the January 4, 2008 target date recommended by the Borough attorney and Finance director?
Click here to VOTE
View Results
In the News
Ketchikan Veneer Mill in Production; Over One Million Square Feet of Veneer Shipped ...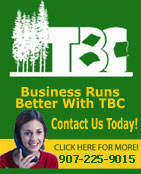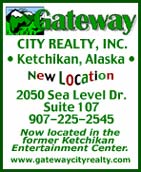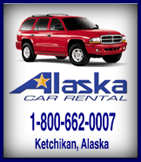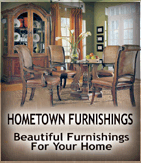 Contact


Webmail Letters


News Tips


Search Sitnews


Copyright Info


Archives
Today's News


Alaska


Ketchikan


Top Stories


U.S. News


U.S. Politics


Stock Watch


Personal Finance


Science News


US Education News


Parenting News


Seniors News


Medical News


Health News


Fitness


Offbeat News


Online Auction News


Today In History


Product Recalls


Obituaries
Quick News Search


Alaska


Ketchikan


SE Alaska


Alaska News Links
Columns - Articles


Dave Kiffer


Arts & Entertainment


Parnassus Reviews


Jason Love


Fish Factor


Bob Ciminel


Chemical Eye On...


Rob Holston


More Columnists
Ketchikan


Our Troops
Historical Ketchikan


June Allen


Dave Kiffer


Louise B. Harrington
Recognition


Match of the Month


Asset Builders
Kid's Corner


Bob Morgan
Ketchikan Arts & Events


Ketchikan Museums


KTN Public Libraryt


Parks & Recreation


Chamber
Lifestyles


Home & Garden


Food & Drink


Arts & Culture


Book Reviews


Movie Reviews


Celebrity Gossip
On the Web


Cool Sites


Webmaster Tips


Virus Warnings
Sports


Ketchikan Links


Top Sports News
Public Records


FAA Accident Reports


NTSB Accident Reports


Court Calendar


Court Records Search


Wanted: Absconders


Sex Offender Reg.


Public Notices
Weather, Webcams


Today's Forecast


KTN Weather Data


AK Weather Map


Ketchikan Webcam


SE AK Webcams


Alaska Webcams


AK Earthquakes


Earthquakes
TV Guide


Ketchikan
Ketchikan Phone Book


Yellow Pages


White Pages
Employment


Employment
Government Links


Local Government


State & National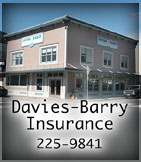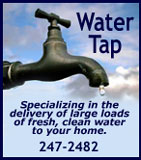 Wednesday
October 24, 2007



Ward Lake: Curious Otter
Front Page Photo by Jim Lewis -- Contact: jlewis[at]kpunet.net

Alaska: Governor Palin Responds to New Climate and Polar Bear Studies - Alaska Governor Sarah Palin responded to nine new reports on climate and polar bears released by the U.S. Geological Service (USGS) in support of a petition to list polar bears under the Endangered Species Act (ESA). The State's review of these reports by a wide range of scientists found nothing new to change the State's previous conclusion. There is insufficient information to justify a listing of the polar bear as threatened under the ESA at this time.

Polar Bear
Photo courtesy USGS

The State says the new USGS reports show no evidence that polar bear populations across their world-wide range are unhealthy. There is evidence that polar bears are currently well-managed and have dramatically increased over 30 years through international agreements and the Marine Mammal Protection Act. - More...
Wednesday - October 24, 2007

Alaska: Rising seas threaten Alaskan coastal communities By BETH BRAGG - The cost of relocating villages that face extinction in the next decade or so -- sooner if the wrong storm hits the wrong place at the wrong time -- is staggering. Even by Alaska standards.

- Moving Newtok, a Bering Sea coast town of 315 being squished and swamped by two rivers, could cost as much as $130 million. Or $412,000 per person.

- Moving Shishmaref, a strip of sand in the Chukchi Sea that's home to about 600 people, could cost as much as $200 million. Or $330,000 per person.

- Moving Kivalina, a shrinking barrier island in the Chukchi that last month saw most of its 380 residents run for safety from the season's first storm, could cost as much as $125 million. Or $330,000 per person.

Meanwhile, millions more are needed to protect people and facilities threatened by catastrophic erosion until they move.

Where will all the money come from?

"That's the million-dollar question," said Sally Russell Cox, a state planner who is involved in the Newtok relocation.

It's closer to a billion-dollar question, and it's getting a lot of attention at the federal, state and local levels. - More...
Wednesday - October 24, 2007

National: Bipartisan bill opens global warming debate By ZACHARY COILE - A bipartisan group of senators fired the starting gun on what's expected to be a long global-warming debate in Congress with a proposal for limits on greenhouse gases affecting every major segment of the nation's economy.

Lawmakers, industry groups and environmentalists have waited months for the bill, which was introduced Thursday by Sen. John Warner, R-Va., and Sen. Joe Lieberman, an independent from Connecticut.

The bill, expected to be the centerpiece of the Senate's efforts to address climate change, would cap emissions and gradually reduce them using a market-oriented cap-and-trade system in which allowances to emit greenhouse gases would be bought and sold.

The bill requires cuts in carbon dioxide and other heat-trapping gases from electric utilities, transportation and manufacturing, accounting for about 75 percent of U.S emissions.

The bill would cap greenhouse gases at the 2005 emission level starting in 2012 and gradually reduce them to 1990 levels -- a 15 percent reduction -- by 2020. - More...
Wednesday - October 24, 2007

Fish Factor: Alaska seafood a better deal when dollar is down By LAINE WELCH - A nosedive in the value of the U.S. dollar has Canadians streaming across the border to shop at American malls and supermarkets. The same shopping interest holds true for customers of Alaska seafood, who are finding good bargains at current exchange rates.

When the dollar is down compared to other currencies, Alaska seafood is a better deal, explained fisheries economist Gunnar Knapp at the Univ. of Alaska/Anchorage.
"When the dollar drops, it strengthens foreign demand and will help bid up the price for those markets."

Seafood buying interest is especially good in Europe, where the Euro is now much stronger than the dollar.

"That's good news for Alaska pollock, and also increasingly for salmon," Knapp said.
It's a different story for Japan where the yen/dollar ratio has been holding fairly steady for several years.

"All the stuff that's going on with the value of the dollar and exchange rates at the moment are not affecting our Japanese markets one way or the other," Knapp said.

While it may be business as usual in terms of currency, Alaska's long seafood relationship with Japan is changing. In the not too distant past, for example, nearly all of the Alaska sockeye salmon catch went to Japan; today it's closer to 35 percent. More Alaska seafood now goes to developing markets in the U.S and Europe, and to China for reprocessing.

"It's something we don't normally think about in terms of our fisheries. But exchange rates are a reminder that Alaska seafood competes in a global market," Knapp said. "And for the moment they are working in our favor." - More...
Wednesday - October 24, 2007

Point Higgins sixth grader Alex Beaver extinguishing a fire after learning how to use a fire extinguisher. Sixth graders at Point Higgins will be presenting their own Fire Safety Presentations to younger classes on Friday. October is National Fire Safety Month.
Photographer is sixth grader Kage Zink

Ketchikan: October is Fire Safety Month - With winter almost here and the Holiday seasons approaching, the Ketchikan Fire Department would like to remind everyone to make sure their smoke detectors and carbon monoxide detectors are working properly, are installed in the proper locations, and have adequate power supplies. like new batteries.

Carbon Monoxide (CO) is a silent killer. It is an odorless, colorless, and tasteless and toxic gas that is a by-product of incomplete combustion. Because it is impossible to see, taste, or smell, CO can kill you before you even know it's present. Each year in the United States, carbon monoxide poisoning claims more than 500 lives.

Carbon Monoxide comes from many different sources. Gas fired appliances, oil furnaces, charcoal grills, wood stoves, and motor vehicles. - More...
Wednesday - October 24, 2007

Columns - Commentary

Dave Kiffer: Will Juneau Finally Learn How To Guzzle? - I have always thought our neighbors in Juneau are a little different from you and me.

That's not really a surprise. Alaska is a whole big state full of "rugged individualists" so it makes sense that our cities would be individualistic as well. We are all the same in our difference, so to speak.

When I was growing up, the kids from Juneau always seemed a little more "hoity-toity" that us in K-Town. They were from a white collar town, and, according to them we were from - well - a "dirty collar" town.

Fair enough.

I remember one year we arrived at Southeast basketball tournament (in Sitka) to see all the Juneau pep clubbers dressed in scarfs.

Granted this was the 1970s, when even kids from Ketchikan were dressing in gosh-awful flower printed shirts, but scarfs (okay, they were cravats, not that anyone from Ketchikan would actually know what a "cravat" was) were definitely beyond the pale.

We didn't know what to make of such sartorial splendor. It seemed very "big city" of them.

Unfortunately for them, their basketball team wasn't wearing any fancy neckwear and our blue collar team clocked their white collar team. Our team ended up with the fanciest neckwear, the basketball nets.

But I digress. I suppose that it's not just Juneau, frankly, all the towns in Southeast are just little different from each other, not to mention "different" from just about any other normal towns in the world.

Wrangell may be sort of blue collar like Ketchikan, but you can't really be true blue collar when you have a golf course, even if it is built on wood chips.

Petersburg is truly different than all the other towns in SE. Any town that has more codfish balls than residents is truly unique. And then there's all those tall, good looking Scandahoovians. Yah sure you betcha!

Sitka is distinguished by the simple fact that it really, really, really wants to be Juneau. Oh, it may claim that it is has a separate identity from those nasty social climbing "capitol stealers" on Gastineau Channel, but point in fact, the year after Juneau showed up at SE Sitka with black "cravats" Sitka showed up at SE in Juneau in dark blue "cravats." I rest my case.

Yet, when I think about SE, I wonder if any of us Southeast cities is really in the real Alaska (well, Skagway does feel like it when the "the north wind blows"). I've been to Coldfoot in the winter. That, boys and girls, is the real Alaska, the rest of us are just living in the northern suburbs of Puget Sound. - More...
Wednesday - October 24, 2007




Ketchikan

Ketchikan Police Report
AK Troopers Daily Dispatch
Today's Forecast
Satellite
Today's Weather Images
Marine Forecasts
Ketchikan Weather Data
Current AK Weather Map

CLASSIFIEDS

Publish ad
Please select the proper category before posting.




CLASSIFIEDS' CATEGORIES

Announcements and
Help Wanted
For Sale / Free Stuff
Garage Sales
Homes / Apts/ Property
Pets
Wanted
Lost & Found
Local Services
Publish your ad

Front Page Archives

October 2007

| | | | | | | |
| --- | --- | --- | --- | --- | --- | --- |
| S | M | T | W | T | F | S |
| | 01 | 02 | 03 | 04 | 05 | 06 |
| 07 | 08 | 09 | 10 | 11 | 12 | 13 |
| 14 | 15 | 16 | 17 | 18 | 19 | 20 |
| 21 | 22 | 23 | 24 | 25 | 26 | 27 |
| 28 | 29 | 30 | 31 | | | |

More Front Page Archives

Viewpoints
Opinions/Letters
Basic Rules

Ketchikan ski areas? By Craig Moen - I understand that years ago there were a couple of ski areas on our island - one at Lake Harriet Hunt, and one they called Ski Corner, just before the last turnoff to Harriet Hunt. I sure wish an interested group could cooperate and find a way to establish some cross country ski areas up there. - More...
Wednesday PM - October 24, 2007

"TAR BABY" Revisited with a nod to Uncle Remus By Roland J. Stanton - Brother Fox went walking early one morning, down a Texas road. As he walked along he saw his old tar baby in the ditch. It was all covered with dirt and leaves. He looked at it, thought a bit, and took off for his garage. When he got back he had a bucket of tar and a stick. He set his fine old tar baby in the road and covered it all over with a new coat. - More...
Wednesday PM - October 24, 2007

Who cares about small businesses? By Robert McRoberts - A broken system. That's what we have. Our government keeps saying how they are for creating jobs, then why can't they see the small guys? Is it we only want big industries to come to town? I see the small mom and pop businesses getting pushed to the side. Is it not the tax base? The big guys bring millions of dollars worth of machinery to town as the average mom and pop business only works with a couple hundred thousand dollars worth of assets invested - making less tax revenue. It seems to me that since we hire out-of-towners to run our government who went to business management school, we can not run our government as a business. We should not keep trying so hard to expand it, that will come naturally if we concentrate on making a nice place to live. - More...
Wednesday PM - October 24, 2007

Burman's Bears By Marty West-White - I sure agree with Penny Eubanks letter about Heidi Ekstrand's story on the Burmans and their bears. - More...
Wednesday PM - October 24, 2007

"Water Warehouse" Building By Tyrell Rettke - After reading the article in the Daily News, as well as hearing from a few people on the matter, I thought it necessary to clarify a few things with regard to the recent City Council meeting, and the "Water Warehouse" building, and the two groups seeking to utilize it. - More...
Monday PM - October 22, 2007

Sale of Saxman Seaport By Sylvia Banie - I have read a lot of bad mouthing from people. regarding the sale of property to the state (the Saxman Seaport). I would like to know if those people have any idea how much the state offered for almost 8 acres of land (prime land at that)? They have nothing to lose. They get to keep their land. - More...
Monday PM - October 22, 2007

Southeast Ferry Availability By Hunter Davis - The tourists have disappeared. The itinerant dealers in precious gemstones have packed up and left. The streets are empty again. The rains have started in gray earnest. - More...
Monday PM - October 22, 2007

Oil ads fuel anti-Alaska nonsense By Senator Kim Elton - As we begin this special session on oil taxes, can we agree on just this one thing: the oil industry advocates for Alaskans in much the same way Col. Sanders advocated for chickens? - More...
Monday PM - October 22, 2007

Keep Up the Good Work By Gene Tittsworth - In response to Gregory Vickery's request that we encourage Mayor Williams to apologize: Mr. Vickery, it sounds to me like you think the Mayor should apologize to Ms. Dahl and turn his back on the 35 employees of the Veneer Mill. - More...
Monday PM - October 22, 2007

Mike Spence's Ketchikan By Greg Harris - As a former longtime resident and recent visitor to Ketchikan, I couldn't agree more with Mr. Spence's comments on the "state" of Ketchikan. As I landed in town in February this year and again in May I was amazed at the town that time seems to forget. - More...
Monday PM - October 22, 2007

Lived Here How Long? By Gail Person - Would somebody explain to me the significance amongst locals regarding the number of years one has lived in Ketchikan and the emphasis placed on it. Does longevity guarantee that one is more honest, knowledgeable, and community minded, and not out to influence and manipulate through fear and intimidation for some selfish agenda. Or is that suspicion only reserved for outsiders and relative new comers whose motives to come here simply and certainly were to destroy your way of life? Although I am very impressed that many people in Ketchikan are well educated, well traveled, etc., my tendency is to view the level of this importance as a measure of inbred attitudes and perceptions. If my daddy said it, my uncle said it, and I heard it on the street corner it must be true, and so I will adopt the same attitude. - More...
Monday PM - October 22, 2007

Burman Bears By Penny Eubanks - I loved the story by Heidi Ekstrand. It was very well written and found the humor in the situation. Good job! - More...
Monday PM - October 22, 2007

Soap Box By Joey Tillson - Gas prices in Juneau are currently $3.19 a gallon as of yesterday according to my brother who lives there. Also, it's pretty sad Ms. Davis had to resort to asking the violators to move. Out of respect for the folks with the disabilities and the older adults, they should have moved. - More...
Monday PM - October 22, 2007

More Letters/Viewpoints
Webmail your letter or
Email Your Letter To: editor@sitnews.us

---

E-mail your news tips, news
releases & photos to:
editor@sitnews.us

SitNews
Stories in the News
©1999 - 2007
Ketchikan, Alaska

M.C. Kauffman, Webmaster/Editor
webmaster@sitnews.us

In Memory of SitNews's first editor,
Dick Kauffman
1932-2007

Locally owned & operated.
Online since 1999

Articles & photographs that appear in SitNews are protected by copyright and may not be reprinted or distributed without written permission from and payment of required fees to the proper sources.