The Borough Assembly on Monday night, Oct 15th considered a motion to begin foreclosure on RKG immediately. The Assembly voted 5-1 Monday evening to postpone the vote until November 5, 2007...
Agenda & Information Packets
Web Opinion Poll
Web polls are not scientific polls.
VOTE
Should the Borough foreclose as quickly as possible on RKG/Jerry Jenkins if he does not pay the $9 million and back interest owed by November 4, 2007 as promised or should the Borough agree to give Renaissance Ketchikan Group/Jerry Jenkins more time, such as the January 4, 2008 target date recommended by the Borough attorney and Finance director?
Click here to VOTE
View Results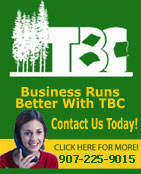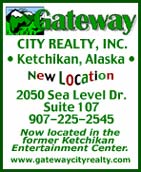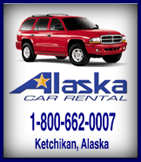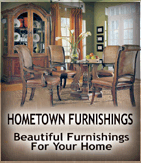 Contact


Webmail Letters


News Tips


Search Sitnews


Copyright Info


Archives
Today's News


Alaska


Ketchikan


Top Stories


U.S. News


U.S. Politics


Stock Watch


Personal Finance


Science News


US Education News


Parenting News


Seniors News


Medical News


Health News


Fitness


Offbeat News


Online Auction News


Today In History


Product Recalls


Obituaries
Quick News Search


Alaska


Ketchikan


SE Alaska


Alaska News Links
Columns - Articles


Dave Kiffer


Arts & Entertainment


Parnassus Reviews


Jason Love


Fish Factor


Bob Ciminel


Chemical Eye On...


Rob Holston


More Columnists
Ketchikan


Our Troops
Historical Ketchikan


June Allen


Dave Kiffer


Louise B. Harrington
Recognition


Match of the Month


Asset Builders
Kid's Corner


Bob Morgan
Ketchikan Arts & Events


Ketchikan Museums


KTN Public Libraryt


Parks & Recreation


Chamber
Lifestyles


Home & Garden


Food & Drink


Arts & Culture


Book Reviews


Movie Reviews


Celebrity Gossip
On the Web


Cool Sites


Webmaster Tips


Virus Warnings
Sports


Ketchikan Links


Top Sports News
Public Records


FAA Accident Reports


NTSB Accident Reports


Court Calendar


Court Records Search


Wanted: Absconders


Sex Offender Reg.


Public Notices
Weather, Webcams


Today's Forecast


KTN Weather Data


AK Weather Map


Ketchikan Webcam


SE AK Webcams


Alaska Webcams


AK Earthquakes


Earthquakes
TV Guide


Ketchikan
Ketchikan Phone Book


Yellow Pages


White Pages
Employment


Employment
Government Links


Local Government


State & National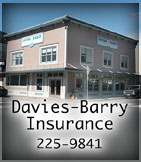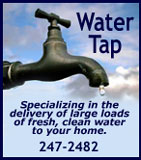 Monday
October 22, 2007



Ketchikan Veneer Mill in Production
Over One Million Square Feet of Veneer Shipped
Front Page Photo by Mary Kauffman

Ketchikan: Ketchikan Veneer Mill in Production; Over One Million Square Feet of Veneer Shipped By Mary Kauffman - After 78-weeks of startup preparations and working out bugs, the Ketchikan Veneer Mill is rolling out veneer. The new mill has just completed its first full week of production and has shipped a million square feet of veneer over a four week period said Renaissance Ketchikan Group President Jerry Jenkins.

Prior to this past week Jenkins said, "We've been unable to run a complete week of production due to working out bugs in the system. We now believe we are at the point we can sustain complete days of operation."

Renaissance Ketchikan Group President Jerry Jenkins stands in front of veneer ready for shipment.
Photo by Mary Kauffman

Jenkins said the Ketchikan Veneer Mill sent its first veneer shipment out on the 27th of September. Another shipment was sent on the 3rd of October which doubled what the mill sent the first week and the shipment on the 10th, doubled what the mill shipped the second week. The mill sent its fourth shipment on October 17th. Jenkins said that shipment was about the same as the week before." He said, "We had some problems with the boiler, got it fixed and we're still having some bugs we're working out." Shipments are planned every Wednesday.

The Ketchikan Veneer Mill is currently shipping the veneer via Northland Marine. Jenkins said, "It's going to Seattle and it's being picked up in Seattle by a customer called Centurion Lumber out of Canada." He said Centurion Lumber trucks the veneer up to Kamloops which is located in south-central British Columbia and has a population of approximately 78,000.

Jenkins said Centurion Lumber is an end-user and a broker. He said Centurion Lumber gave Renaissance Ketchikan Group a letter of intent in 2006 saying they would take 25% of what is produced. That changed after the product was tested by the mill last August. The tests demonstrated the quality of the veneer product that could be produced in Ketchikan and Centurion Lumber came back with a letter of intent saying they would purchase 100% of what the veneer mill can produce in one shift.

Jenkins said, "We have five other letters of intent from companies from down south that have various stages from 15% to 30% of what we can produce in a shift." He said, "If you take Centurion's 100% and add it to the rest of them, we actually have 249% of what we can produce in one shift. So we actually have letters of intent for two shifts."

"We are also a value added product which means we don't need a saw log which is what a saw mill produces." He explained, any logs that are over 20 inches in diameter could go to the saw mill and any logs under 20 inches which is not cost effective for the saw mill to mill could come to the veneer mill to be lathed. "Right now our average size out here is about 18-inches," said Jenkins.

"What's coming out of the woods is anything over 21-inches and anything 32-feet in length. If it's under 21-inches or less than 32-feet they're not bringing it out," said Jenkins. "While they're [logging companies] in there, if they would bring out the [logged tree] tops - we could take down to a 7-inch top - we could then sustain probably a two-thirds to 75% of a shift by what is staying in the forest that we would help clean up that would come to us," said Jenkins.

Jenkins said between the veneer mill, the log processing line, the log sorting line, the office and fabricating, the mill currently has about 35 employees.

The plan for the number of employees could vary said Jenkins. The mill is budgeted to run with 24 people which would cover the log sorting line, the log processing line, the mill and the office. Jenkins said, "We have more people working now than we will have once we get totally up and running."

Jenkins said the majority of people working at the veneer mill are locals. A couple of times this summer during fabricating they were up to 45 employees he said. The jobs can vary from those requiring specialized skills to positions where training is provided by the company. Wayne Crabtree, owner of approximately 60% of the patents on lathes, originally set up the lathe located in the building. Jenkins said Crabtree trained the Ketchikan Veneer Mill lathe operator for RKG and noted that this operator was probably the best operator he's seen and trained. "Which is a heck of a compliment," said Jenkins. We have a good crew that cares about the job.

Of the Ward Cove property Jenkins said, "The location is perfect. It's the last deeded deep water tidal rights in Southeast Alaska. The fresh water comes with it and the veneer mill." Jenkins said there are 140-acres of cove. He said the property goes out to the buoys, out to the point. He explained, the cove property Renaissance Ketchikan Group (RKG) is purchasing extends from the Ward Creek bridge north around to Arrowhead gas. Jenkins said the Alaska Marine Highway System (AMHS) is purchasing their building from the Ketchikan Borough. The AMHS parking lot and AMHS access piece has been carved out. That is not part of the Renaissance Ketchikan Group property. - More...
Monday - October 22, 2007


Southeast: ANCIENT HUMAN REMAINS RETURNED TO TLINGIT TRIBES - The U.S. Forest Service has conveyed custody of 10,300-year-old human remains to Tlingit tribes in Klawock and Craig, marking the first time a federal agency has transferred remains of such antiquity to a Native American tribe.

The transfer came after the Klawock Cooperative Association, the Craig Community Association and Sealaska Corporation in February petitioned the agency for custody. The tribes made the request at the end of a collaborative project to study the remains, which were discovered by a paleontologist in 1996 in a cave on Prince of Wales Island.

"We believe this person is our ancestor, and we are excited to welcome him home," said Millie Stevens, president of the Craig Community Association.

"The tribes will meet to decide the most appropriate way to put him to rest," said Webster Demmert, president of the Klawock Cooperative Association.

The discovery of the remains 11 years ago triggered an immediate consultation between the government and local tribes, as required by the federal Native American Graves and Repatriation Act (NAGPRA). Unlike the contentious case of the Kennewick Man, in which Lower 48 tribes and scientists were at odds, the Southeast Alaska tribes ultimately endorsed study of the remains after determining they were not retrieved from a burial site but scattered in the cave possibly by scavengers.

One reason the tribes supported study of the remains was they believed it would scientifically prove what their oral histories have stated for millennia ­ that Native people have lived in this area since time immemorial and that they traveled here in canoes. Additionally, the Tlingit belief of Haa Shagóon unites present-day Tlingit with their ancestors and with future generations. Yarrow Vaara, a Native from Klawock who served as a Sealaska intern at the cave and who is now the Language Director at Sealaska Heritage Institute (SHI), interpreted the discovery of her ancestor's remains as her ancestor offering Vaara knowledge of her past.

"I've participated in various roles of this project from the beginning and I'm honored to have helped present his story to the world and preserve knowledge for future generations," Vaara said. "Now that the study is over though, I'm grateful our ancestor's remains will be cared for with cultural dignity."

It was considered one of the more important archaeological sites found in North America in recent years because the ancient bones are the oldest human remains ever discovered in Alaska and Canada. - More...
Monday AM - October 22, 2007




Ketchikan

Ketchikan Police Report
AK Troopers Daily Dispatch
Today's Forecast
Satellite
Today's Weather Images
Marine Forecasts
Ketchikan Weather Data
Current AK Weather Map

CLASSIFIEDS

Publish ad
Please select the proper category before posting.




CLASSIFIEDS' CATEGORIES

Announcements and
Help Wanted
For Sale / Free Stuff
Garage Sales
Homes / Apts/ Property
Pets
Wanted
Lost & Found
Local Services
Publish your ad

Front Page Archives

October 2007

| | | | | | | |
| --- | --- | --- | --- | --- | --- | --- |
| S | M | T | W | T | F | S |
| | 01 | 02 | 03 | 04 | 05 | 06 |
| 07 | 08 | 09 | 10 | 11 | 12 | 13 |
| 14 | 15 | 16 | 17 | 18 | 19 | 20 |
| 21 | 22 | 23 | 24 | 25 | 26 | 27 |
| 28 | 29 | 30 | 31 | | | |

More Front Page Archives

Viewpoints
Opinions/Letters
Basic Rules

"Water Warehouse" Building By Tyrell Rettke - After reading the article in the Daily News, as well as hearing from a few people on the matter, I thought it necessary to clarify a few things with regard to the recent City Council meeting, and the "Water Warehouse" building, and the two groups seeking to utilize it. - More...
Monday PM - October 22, 2007

Sale of Saxman Seaport By Sylvia Banie - I have read a lot of bad mouthing from people. regarding the sale of property to the state (the Saxman Seaport). I would like to know if those people have any idea how much the state offered for almost 8 acres of land (prime land at that)? They have nothing to lose. They get to keep their land. - More...
Monday PM - October 22, 2007

Southeast Ferry Availability By Hunter Davis - The tourists have disappeared. The itinerant dealers in precious gemstones have packed up and left. The streets are empty again. The rains have started in gray earnest. - More...
Monday PM - October 22, 2007

Oil ads fuel anti-Alaska nonsense By Senator Kim Elton - As we begin this special session on oil taxes, can we agree on just this one thing: the oil industry advocates for Alaskans in much the same way Col. Sanders advocated for chickens? - More...
Monday PM - October 22, 2007

Keep Up the Good Work By Gene Tittsworth - In response to Gregory Vickery's request that we encourage Mayor Williams to apologize: Mr. Vickery, it sounds to me like you think the Mayor should apologize to Ms. Dahl and turn his back on the 35 employees of the Veneer Mill. - More...
Monday PM - October 22, 2007

Mike Spence's Ketchikan By Greg Harris - As a former longtime resident and recent visitor to Ketchikan, I couldn't agree more with Mr. Spence's comments on the "state" of Ketchikan. As I landed in town in February this year and again in May I was amazed at the town that time seems to forget. - More...
Monday PM - October 22, 2007

Lived Here How Long? By Gail Person - Would somebody explain to me the significance amongst locals regarding the number of years one has lived in Ketchikan and the emphasis placed on it. Does longevity guarantee that one is more honest, knowledgeable, and community minded, and not out to influence and manipulate through fear and intimidation for some selfish agenda. Or is that suspicion only reserved for outsiders and relative new comers whose motives to come here simply and certainly were to destroy your way of life? Although I am very impressed that many people in Ketchikan are well educated, well traveled, etc., my tendency is to view the level of this importance as a measure of inbred attitudes and perceptions. If my daddy said it, my uncle said it, and I heard it on the street corner it must be true, and so I will adopt the same attitude. - More...
Monday PM - October 22, 2007

Burman Bears By Penny Eubanks - I loved the story by Heidi Ekstrand. It was very well written and found the humor in the situation. Good job! - More...
Monday PM - October 22, 2007

Soap Box By Joey Tillson - Gas prices in Juneau are currently $3.19 a gallon as of yesterday according to my brother who lives there. Also, it's pretty sad Ms. Davis had to resort to asking the violators to move. Out of respect for the folks with the disabilities and the older adults, they should have moved. - More...
Monday PM - October 22, 2007

More Letters/Viewpoints
Webmail your letter or
Email Your Letter To: editor@sitnews.us

---

E-mail your news tips, news
releases & photos to:
editor@sitnews.us

SitNews
Stories in the News
©1999 - 2007
Ketchikan, Alaska

M.C. Kauffman, Webmaster/Editor
webmaster@sitnews.us

In Memory of SitNews's first editor,
Dick Kauffman
1932-2007

Locally owned & operated.
Online since 1999

Articles & photographs that appear in SitNews are protected by copyright and may not be reprinted or distributed without written permission from and payment of required fees to the proper sources.