The Borough Assembly on Monday night, Oct 15th considered a motion to begin foreclosure on RKG immediately. The Assembly voted 5-1 Monday evening to postpone the vote until November 5, 2007...
Agenda & Information Packets
Web Opinion Poll
Web polls are not scientific polls.
VOTE
Should the Borough foreclose as quickly as possible on RKG/Jerry Jenkins if he does not pay the $9 million and back interest owed by November 4, 2007 as promised or should the Borough agree to give Renaissance Ketchikan Group/Jerry Jenkins more time, such as the January 4, 2008 target date recommended by the Borough attorney and Finance director?
Click here to VOTE
View Results
In the News
Ketchikan Veneer Mill in Production; Over One Million Square Feet of Veneer Shipped ...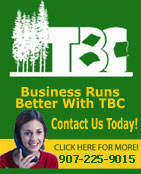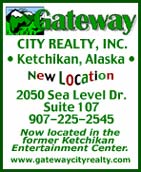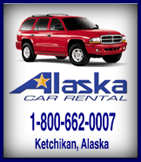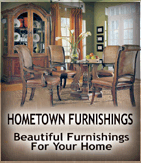 Contact


Webmail Letters


News Tips


Search Sitnews


Copyright Info


Archives
Today's News


Alaska


Ketchikan


Top Stories


U.S. News


U.S. Politics


Stock Watch


Personal Finance


Science News


US Education News


Parenting News


Seniors News


Medical News


Health News


Fitness


Offbeat News


Online Auction News


Today In History


Product Recalls


Obituaries
Quick News Search


Alaska


Ketchikan


SE Alaska


Alaska News Links
Columns - Articles


Dave Kiffer


Arts & Entertainment


Parnassus Reviews


Jason Love


Fish Factor


Bob Ciminel


Chemical Eye On...


Rob Holston


More Columnists
Ketchikan


Our Troops
Historical Ketchikan


June Allen


Dave Kiffer


Louise B. Harrington
Recognition


Match of the Month


Asset Builders
Kid's Corner


Bob Morgan
Ketchikan Arts & Events


Ketchikan Museums


KTN Public Libraryt


Parks & Recreation


Chamber
Lifestyles


Home & Garden


Food & Drink


Arts & Culture


Book Reviews


Movie Reviews


Celebrity Gossip
On the Web


Cool Sites


Webmaster Tips


Virus Warnings
Sports


Ketchikan Links


Top Sports News
Public Records


FAA Accident Reports


NTSB Accident Reports


Court Calendar


Court Records Search


Wanted: Absconders


Sex Offender Reg.


Public Notices
Weather, Webcams


Today's Forecast


KTN Weather Data


AK Weather Map


Ketchikan Webcam


SE AK Webcams


Alaska Webcams


AK Earthquakes


Earthquakes
TV Guide


Ketchikan
Ketchikan Phone Book


Yellow Pages


White Pages
Employment


Employment
Government Links


Local Government


State & National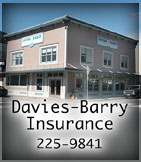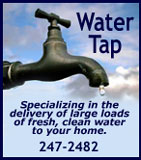 Thursday
October 25, 2007



16th Annual Ketchikan Harley Riders Bike Show
Bill Kacenas, Phil McElroy, and Jim Ragan discussing the bikes.
Front Page Photo by Dan Hart

Ketchikan: Ketchikan Harley Riders Association Holds 16th Annual Bike Show - The 16th annual Ketchikan Harley Riders Association (KHRA) bike show was held this past weekend at the Ketchikan Plaza Mall. Participants displaying their rides for public viewing gathered at the Mall on Friday evening just before closing to get their bikes into the Mall and set up.

KHRA Vice Present Dan Hart said, "I can tell you that it is not easy to ride your bike, or bikes to the event in the rain, and then get them cleaned up and presentable in the short amount of time before the Mall closes. This year however, the weather gave us a special treat in allowing us to get to the mall on DRY ROADS!"

Hart said he had to make several trips back and forth to his house, shuttling bikes, and other miscellaneous paraphernalia. "We did get everything set up though, even though some things had to wait until Saturday morning."

The public was not disappointed said Hart. By early Saturday morning, there was lots of shiny chrome to be seen at the mall. "We had lots of bikes on display and many were judged in various categories. There were some pretty bikes there, their owner's pride, and joy. Moreover, they were all rideable and ridden here in Ketchikan," said Hart. - More...
Thursday PM - October 25, 2007

Alaska: Three agencies join forces to address disparity in numbers of Native children in state care - An Alaska tribe, a tribal organization and the state's child protection agency have formed an unprecedented partnership to provide help and resources for Alaska Native families and children before they come in contact with the child protection system, and to preserve families so Alaska Native children won't ever have to come into state care.

Alaska Native children in Anchorage are 14 times more likely than non-Native children to be involved with the state's child protection agency, according to statistics compiled by the Alaska Department of Health and Social Services. The statistics show that more than 60 percent of children currently in the legal custody of the state and placed in out-of-home care are Alaska Native children, despite being about 10 percent of the area's total child population.

To combat this disparity, the state's Office of Children's Services, Cook Inlet Tribal Council (CITC), and the Native Village of Eklutna have partnered to create an Alaska Native Family Preservation Unit. The unit will share authority and decision making, working exclusively with Alaska Native families. It expects to serve 180 families its first year, and 240 for each of the following four years.

Cook Inlet Tribal Council, on behalf of the partnership, sought funding through a grant from the U.S. Department of Health and Human Services in the amount of $2.5 million over five years. The funding was successfully secured this month, and now the work begins to hire workers from each of the organizations. Ideally, the Alaska Native Family Preservation Unit will begin working - and preserving families - early in 2008. - More...
Thursday PM - October 25, 2007

Alaska: COAST GUARD CONDUCTING FIRST NORTH POLE FLIGHT - The U.S. Coast Guard announced a C-130 departed Barrow, Alaska today to fly 1,183 miles to the North Pole as part of an increase in Arctic orientation flights. The crew, which will include a representative from the National Oceanic and Atmospheric Administration and the Barrow community, will assess changes in maritime activity in the region as recently observed climate changes provide greater access to the Arctic.

"The northern reaches of the Arctic is a new area for us to do surveillance," said Rear Adm. Arthur E. Brooks, commander of the Seventeenth Coast Guard district based in Juneau, Alaska, which is at the forefront of the service's Arctic operations. "We are expanding our patrols because we are seeing increased activity in the region and we need to know what is going on up there."

A Coast Guard C-130 fixed wing aircraft overflies an iceberg during patrol. Service with the International Ice Patrol is one of the many operations of the C-130.
U.S. Coast Guard photo

The Coast Guard is the principal U.S. federal maritime enforcement agency in the Arctic with broad safety, security and environmental stewardship missions. The service expects its responsibilities in the Arctic will increase in coming years, as increased access brings additional needs for traditional missions such as search and rescue, pollution response, fisheries law enforcement, marine safety, waterways management, maritime security and oceanographic operations. To meet these increased demands it is considering the establishment of a forward operating base in Barrow by next spring to monitor and respond to maritime traffic in the region.

The Arctic region is the focus of increasing interest as a shipping route between the Atlantic and Pacific Oceans, offering a potential route between Europe and Asia that is 4,000 miles shorter than a transit through the Panama Canal. Among the needs the Coast Guard has identified is the potential for a traffic routing system to define shipping lanes in rapidly changing waterways.

"The Arctic is emerging as a functioning body of water with implications for commerce, tourism and transport," said Adm. Thad Allen, commandant of the Coast Guard. "The great distances and harshness of the Arctic climate means we have to be prepared for a new defined mission set in an enormously challenging environment. Our nation needs further analysis of trends in Arctic activity and the associated risks to the region, clear national policies and priorities that address the new challenges in the Arctic, and continuing research to provide better understanding of the Arctic." - More...
Thursday PM - October 25, 2007

Alaska: Tweedsmuir Glacier surges toward the Alsek By NED ROZELL - A glacier is poised to dam the only river that cuts through a rugged 500-mile span of the St. Elias Mountains.

Tweedsmuir Glacier, born in the Yukon and following gravity's pull through northern British Columbia, has surged to a point where it might pinch off the Alsek River, which flows into the Gulf of Alaska at Dry Bay.

The face of Tweedsmuir Glacier, which is surging toward the Alsek River.
Photo by Chris Larsen.

Chris Larsen, a professor who studies glaciers and the uplift of the landscape resulting from glacial melt at the Geophysical Institute at the University of Alaska Fairbanks, flew over the glacier on Oct. 10, 2007. He saw that the Tweedsmuir was within 1,000 feet of reaching the Alsek River. Now, back at the institute, Larsen said Tweedsmuir is surging and advancing.

As part of a study of the region's glaciers, Larsen and his colleagues first flew above Tweedsmuir Glacier to check its elevation in 2006. In one short year, things have changed.

"It was just a normal melting glacier back then," he said.

Bodies of ice like the Lowell Glacier, upstream of the Tweedsmuir, have stopped the river before. Scientists have found shorelines of a lake that formed behind the plug of surging Lowell Glacier. The lake, larger than Kluane Lake and with its shores reaching close to today's town of Haines Junction, existed until the ice dam broke sometime in the mid-1800s, sweeping an entire village of Tutchone Natives into the sea at Dry Bay.

Tweedsmuir Glacier is advancing into the river at Turnback Canyon, a natural pinchpoint on the Alsek River that forces rafting groups to either portage for two days by walking over Tweedsmuir Glacier, or get a lift by helicopter. The current is so strong in the 15-mile gorge that biologists in 2003 noticed that migrating sockeye salmon advanced no farther than the downstream end.

Tweedsmuir's advance toward the river is due to what glaciologists call a surge, which doesn't mean the glacier has grown. Instead, the glacier suddenly spills forward at its tongue after years of snow and ice accumulates in its upper reaches. Cathy Conner and Daniel O'Haire explained surging glaciers in Roadside Geology of Alaska:

"A surging glacier advances at a hundred times its normal rate and then, overextended, dies in its tracks." - More...
Thursday PM - October 25, 2007




Ketchikan

Ketchikan Police Report
AK Troopers Daily Dispatch
Today's Forecast
Satellite
Today's Weather Images
Marine Forecasts
Ketchikan Weather Data
Current AK Weather Map

CLASSIFIEDS

Publish ad
Please select the proper category before posting.




CLASSIFIEDS' CATEGORIES

Announcements and
Help Wanted
For Sale / Free Stuff
Garage Sales
Homes / Apts/ Property
Pets
Wanted
Lost & Found
Local Services
Publish your ad

Front Page Archives

October 2007

| | | | | | | |
| --- | --- | --- | --- | --- | --- | --- |
| S | M | T | W | T | F | S |
| | 01 | 02 | 03 | 04 | 05 | 06 |
| 07 | 08 | 09 | 10 | 11 | 12 | 13 |
| 14 | 15 | 16 | 17 | 18 | 19 | 20 |
| 21 | 22 | 23 | 24 | 25 | 26 | 27 |
| 28 | 29 | 30 | 31 | | | |

More Front Page Archives

Viewpoints
Opinions/Letters
Basic Rules

Ketchikan ski areas? By Craig Moen - I understand that years ago there were a couple of ski areas on our island - one at Lake Harriet Hunt, and one they called Ski Corner, just before the last turnoff to Harriet Hunt. I sure wish an interested group could cooperate and find a way to establish some cross country ski areas up there. - More...
Wednesday PM - October 24, 2007

"TAR BABY" Revisited with a nod to Uncle Remus By Roland J. Stanton - Brother Fox went walking early one morning, down a Texas road. As he walked along he saw his old tar baby in the ditch. It was all covered with dirt and leaves. He looked at it, thought a bit, and took off for his garage. When he got back he had a bucket of tar and a stick. He set his fine old tar baby in the road and covered it all over with a new coat. - More...
Wednesday PM - October 24, 2007

Who cares about small businesses? By Robert McRoberts - A broken system. That's what we have. Our government keeps saying how they are for creating jobs, then why can't they see the small guys? Is it we only want big industries to come to town? I see the small mom and pop businesses getting pushed to the side. Is it not the tax base? The big guys bring millions of dollars worth of machinery to town as the average mom and pop business only works with a couple hundred thousand dollars worth of assets invested - making less tax revenue. It seems to me that since we hire out-of-towners to run our government who went to business management school, we can not run our government as a business. We should not keep trying so hard to expand it, that will come naturally if we concentrate on making a nice place to live. - More...
Wednesday PM - October 24, 2007

Burman's Bears By Marty West-White - I sure agree with Penny Eubanks letter about Heidi Ekstrand's story on the Burmans and their bears. - More...
Wednesday PM - October 24, 2007

"Water Warehouse" Building By Tyrell Rettke - After reading the article in the Daily News, as well as hearing from a few people on the matter, I thought it necessary to clarify a few things with regard to the recent City Council meeting, and the "Water Warehouse" building, and the two groups seeking to utilize it. - More...
Monday PM - October 22, 2007

Sale of Saxman Seaport By Sylvia Banie - I have read a lot of bad mouthing from people. regarding the sale of property to the state (the Saxman Seaport). I would like to know if those people have any idea how much the state offered for almost 8 acres of land (prime land at that)? They have nothing to lose. They get to keep their land. - More...
Monday PM - October 22, 2007

Southeast Ferry Availability By Hunter Davis - The tourists have disappeared. The itinerant dealers in precious gemstones have packed up and left. The streets are empty again. The rains have started in gray earnest. - More...
Monday PM - October 22, 2007

Oil ads fuel anti-Alaska nonsense By Senator Kim Elton - As we begin this special session on oil taxes, can we agree on just this one thing: the oil industry advocates for Alaskans in much the same way Col. Sanders advocated for chickens? - More...
Monday PM - October 22, 2007

Keep Up the Good Work By Gene Tittsworth - In response to Gregory Vickery's request that we encourage Mayor Williams to apologize: Mr. Vickery, it sounds to me like you think the Mayor should apologize to Ms. Dahl and turn his back on the 35 employees of the Veneer Mill. - More...
Monday PM - October 22, 2007

Mike Spence's Ketchikan By Greg Harris - As a former longtime resident and recent visitor to Ketchikan, I couldn't agree more with Mr. Spence's comments on the "state" of Ketchikan. As I landed in town in February this year and again in May I was amazed at the town that time seems to forget. - More...
Monday PM - October 22, 2007

Lived Here How Long? By Gail Person - Would somebody explain to me the significance amongst locals regarding the number of years one has lived in Ketchikan and the emphasis placed on it. Does longevity guarantee that one is more honest, knowledgeable, and community minded, and not out to influence and manipulate through fear and intimidation for some selfish agenda. Or is that suspicion only reserved for outsiders and relative new comers whose motives to come here simply and certainly were to destroy your way of life? Although I am very impressed that many people in Ketchikan are well educated, well traveled, etc., my tendency is to view the level of this importance as a measure of inbred attitudes and perceptions. If my daddy said it, my uncle said it, and I heard it on the street corner it must be true, and so I will adopt the same attitude. - More...
Monday PM - October 22, 2007

Burman Bears By Penny Eubanks - I loved the story by Heidi Ekstrand. It was very well written and found the humor in the situation. Good job! - More...
Monday PM - October 22, 2007

Soap Box By Joey Tillson - Gas prices in Juneau are currently $3.19 a gallon as of yesterday according to my brother who lives there. Also, it's pretty sad Ms. Davis had to resort to asking the violators to move. Out of respect for the folks with the disabilities and the older adults, they should have moved. - More...
Monday PM - October 22, 2007

More Letters/Viewpoints
Webmail your letter or
Email Your Letter To: editor@sitnews.us

---

E-mail your news tips, news
releases & photos to:
editor@sitnews.us

SitNews
Stories in the News
©1999 - 2007
Ketchikan, Alaska

M.C. Kauffman, Webmaster/Editor
webmaster@sitnews.us

In Memory of SitNews's first editor,
Dick Kauffman
1932-2007

Locally owned & operated.
Online since 1999

Articles & photographs that appear in SitNews are protected by copyright and may not be reprinted or distributed without written permission from and payment of required fees to the proper sources.