Contact


Webmail Letters


News Tips


Search Sitnews


Copyright Info


Archives
Today's News


Alaska


Ketchikan


Top Stories


U.S. News


U.S. Politics


Stock Watch


Personal Finance


Science News


US Education News


Parenting News


Seniors News


Medical News


Health News


Fitness


Offbeat News


Online Auction News


Today In History


Product Recalls


Obituaries
Quick News Search


Alaska


Ketchikan


SE Alaska


Alaska News Links
Columns - Articles


Dave Kiffer


Arts & Entertainment


Parnassus Reviews


Jason Love


Fish Factor


Bob Ciminel


Chemical Eye On...


Rob Holston


More Columnists
Ketchikan


Our Troops
Historical Ketchikan


June Allen


Dave Kiffer


Louise B. Harrington
Recognition


Match of the Month


Asset Builders
Kid's Corner


Bob Morgan
Ketchikan Arts & Events


Ketchikan Museums


KTN Public Libraryt


Parks & Recreation


Chamber
Lifestyles


Home & Garden


Food & Drink


Arts & Culture


Book Reviews


Movie Reviews


Celebrity Gossip
On the Web


Cool Sites


Webmaster Tips


Virus Warnings
Sports


Ketchikan Links


Top Sports News
Public Records


FAA Accident Reports


NTSB Accident Reports


Court Calendar


Court Records Search


Wanted: Absconders


Sex Offender Reg.


Public Notices
Weather, Webcams


Today's Forecast


KTN Weather Data


AK Weather Map


Ketchikan Webcam


SE AK Webcams


Alaska Webcams


AK Earthquakes


Earthquakes
TV Guide


Ketchikan
Ketchikan Phone Book


Yellow Pages


White Pages
Employment


Employment
Government Links


Local Government


State & National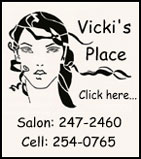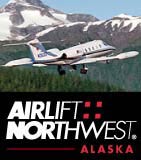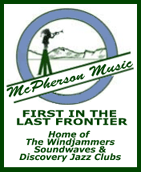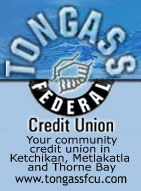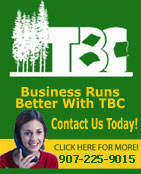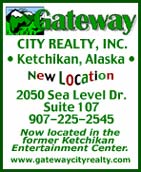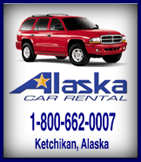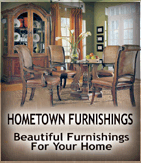 Tuesday
October 30, 2007



Great Blue Heron
Front Page Photo by Jodi Muzzana -- jmuzzana[at]hotmail.com

Ketchikan: Largest "hash oil" seizure on record in Alaska made in Ketchikan area - Coast Guard Cutter (CGC) Liberty, operating jointly with the Alaska State Troopers, recently conducted a drug seizure onboard fishing vessel (F/V) "819" during a routine boarding in the Ketchikan area.

While on board the vessel, the Coast Guard team noticed the strong smell of marijuana. Subsequent investigation revealed the presence of a glass smoking pipe, approximately one half-ounce of marijuana, and five half-pint jars of marijuana oil, commonly known as "hash oil". Alaska State Troopers confirmed a total street value of between $40K and $50K, making it the largest "hash oil" seizure on record in Alaska. - More...
Tuesday AM - October 30, 2007

Alaska: Supreme Court Decision to Review Exxon Valdez Decision Disappointing - Governor Sarah Palin on Monday expressed disappointment with the U.S. Supreme Court's decision to rule on the legality of Exxon Mobil's appeal of the $2.5 billion damages award from the 1989 Exxon Valdez oil spill in Prince William Sound.

It was like a kick in Alaskans' collective gut, said Governor Palin upon hearing of the decision.

"It seems to be a case of justice delayed is justice denied," said Governor Palin. "I believe this has gone on too long. We know that our price of fish and our coastal communities still have not recovered. I think we should invite the Exxon personnel to kick over the rocks on our beaches in Cordova and see first-hand the devastating effects of the worst oil spill in our history."

The Exxon Valdez spilled 11 million gallons of crude oil into Prince William Sound in 1989 when the tanker hit a reef. Hundreds of thousands of seabirds and marine animals died as the crude oil spread throughout the sound, and the region's fisheries were financially devastated.

"We have had 6,000 victims who have passed away who have never seen any real justice," said Cordova Mayor Tim Joyce. "The spill tore the social fabric out of this community." - More...
Tuesday AM - October 30, 2007

Alaska: Rely on Scientific Information, Not Political Rhetoric Says Governor - Governor Sarah Palin on Friday called on Congressman Brad Miller to use scientific information, not political rhetoric, to set important public policy issues.

Miller recently tried to undermine the State of Alaska's April 2007 comments on the proposed listing of polar bears as threatened under the Endangered Species Act. He attempted to discredit one of 54 studies the State had cited. The study was one of many supporting Alaska's position that polar bears should not be listed. The State concluded the best available scientific and commercial data do not demonstrate that the polar bear is likely to become endangered in the foreseeable future. - More...
Tuesday AM - October 30, 2007

Fish Factor: Omega 3's, Selenium nixes mercury scares & Slurp and learn By LAINE WELCH - Two terms have become tops in the English vocabulary and both benefit Alaska seafood.

The first is "omega 3 fatty acids," which is ranked as this year's most popular food additive and will be found in more items than ever. That's according to USA Today, one of the nation's most widely read news sources. A primary market is the nearly 80 million U.S. baby boomers, said a HealthFocus USA Trend Survey, and four in 10 adults are seeking more omegas in their diets.

"It's just been in the last few decades as we've industrialized our food supply that we've basically eradicated this nutrient from our diet. When you don't get it, all kinds of bad things start happening," said Randy Hartnell, a former Bristol Bay fisherman, now owner of the popular seafood web business Vital Choice. (www.vitalchoice.com) - More...
Tuesday AM - October 30, 2007

Health - Fitness: Health effects of daylight-savings time ... Be optimistic By LEE BOWMAN - Those extra days of daylight-saving time that Americans are enjoying until the first weekend in November may just be extending a rough time for our bodies' internal daily rhythms, a new study suggests.

German scientists did two studies, one a survey of 55,000 people in central Europe and a second that analyzed the timing of sleep and activity among 50 people as they went through two daylight-saving-time transitions.

The first study confirmed that springing forward represents a significant seasonal disruption to the body clock. Most people in the survey said when they had a free day, they snoozed and woke according to standard time, with some seasonal adjustment for daylight, not DST.

In the smaller study, which followed a group that included both morning people and night owls, the researchers found that the timing of both sleep and peak activity levels quickly snap back when daylight saving time ends, but does not adjust to the start of DST in the spring, particularly among those who like to stay up late and sleep in.

Researcher Till Roenneberger from Ludwig-Maximilian University in Munich headed the studies published online Monday by the journal Current Biology. He said that while people often dismiss the time changes as "only an hour," the research shows that many people never adjust their biological timing for the lost hour of sleep all through the summer and fall.

About 1.6 billion people around the world have to spring forward and fall back each year. - More...
Tuesday AM - October 30, 2007

Ketchikan: The Arts This Week - This week in Ketchikan the community is invited to an Open House at the library from 5:30-8:00pm on Tuesday, October 30th. Come hear information about the new building process, take a tour and ask questions of library staff and the Friends of the Ketchikan Public Library. Call 225-0370 for more information.

'Within the Ice' Opening Reception. The Mainstay Gallery opens a new show of work by Micheal Francis Kelly, an artist from Fairbanks who creates compelling black and white photographs of ice formations. The opening reception will be at 5:30pm on Friday, November 2nd at 716 Totem Way, and is open to the public. Refreshments will be served. Call 225-2211 for more information.

Mushrooms, Fungus, and Fun! If you have been in the forest lately you might have noticed that it's mushroom season again. "Mushroom-Hunter" Leif Sivertsen will share mushroom basics including identification techniques, resources, and hunting tips on Friday, November 2nd, From 7-8:00 pm at the Southeast Alaska Discovery Center. Watch Leif dissect mushrooms on the big screen! For more information, call 228-6220. - More...
Tuesday AM - October 30, 2007

Columns - Commentary

Dave Kiffer: Just A Little Craik In The Manger, Officer! - Recently, I attended one of those grand Ketchikan soiree's in which the food and beverages flowed quite freely.

Since the event lasted well over five hours, it entailed a few visits to the public facilities. In the old days, that would have been a pretty cut and dried process. But now since a certain prominent politician ran afoul of the law in an airport lavatory in Minnesota, you apparently need to be a little more careful about how you go about doing your "business" these days.

Never mind for a minute the fact that there is something inherently wrong about police resources being used to counteract lewd behavior in airport bathrooms.- More...
Tuesday AM - October 30, 2007

Dan K. Thomasson: Fighting wars without a draft or taxes - Here are a few facts that Americans should consider when contemplating the situation in Iraq and whether they support sustaining this invasion and occupation for the length of time the Bush administration has said it may take to put things on a sound, peaceful footing, if that is ever even possible.

This is the longest war without a draft in the country's history. It is the longest conflict to be conducted without a tax increase, despite costs that far exceed those of the Korean and Vietnam wars combined. The soldiers and Marines carrying out the fight are being subjected to the shortest of home rotations before returning to combat.- More...
Tuesday AM - October 30, 2007

Preston MacDougall: Chemical Eye on the Laws of Motion - Newton's Third Law of Motion states that for every action, there is an equal and opposite reaction. The same explosive inter-molecular forces that eject hot exhaust gases at supersonic speeds in one direction, also propel the rocket in the other.

This law is also pretty handy when it comes to anticipating political movement in our two-party system.

Politics isn't rocket science, however. If it were, I can think of a few Republican presidential candidates that would like to have sent Ron Paul to the Moon during the debate in Michigan this past week.

True to Newton, it was equally clear that Ron Paul was repulsed by some of the responses from elsewhere on the stage. Such as when Mitt Romney was asked whether or not the President should seek Congressional authorization before launching an attack on Iran, and his advice was "You sit down with your attorneys." - More...
Tuesday AM - October 30, 2007




Ketchikan

Ketchikan Police Report
AK Troopers Daily Dispatch
Today's Forecast
Satellite
Today's Weather Images
Marine Forecasts
Ketchikan Weather Data
Current AK Weather Map

CLASSIFIEDS

Publish ad
Please select the proper category before posting.




CLASSIFIEDS' CATEGORIES

Announcements and
Help Wanted
For Sale / Free Stuff
Garage Sales
Homes / Apts/ Property
Pets
Wanted
Lost & Found
Local Services
Publish your ad

More Front Page Archives

Viewpoints
Opinions/Letters
Basic Rules

Schoenbar Music Fundraiser By Doug Edwards - Last Friday night I had the privilege to attend the Schoenbar Music's dinner fundraiser. What a great time it was...good food and excellent entertainment. - More...
Tuesday AM - October 30, 2007

Bus Stop Benches By Paul Ripplinger - I can not believe someone would stoop to removing the benches from the bus stop at the library or any bus stop! Why don't you get rid of all bus stops! The only thing you did was make it more inconvenient for the people that need the benches! I may not have the right answer but removing the benches was far from being good. Drunks, homeless, and perverts will just find other places to camp out. (Other bus stops?) - More...
Tuesday AM - October 30, 2007

KETCHIKAN SKIING By Pete Ellis - As Craig Moen indicates there are ski areas on the island and, in even more ancient times, there were even more locations. At one time we had a ski area on the Perseverance Trail complete with a ski tow hauled in and set up with Frank Klepser having been the principal motivator for that endeavor. Long before that and near the top of Deer Mountain there was a ski lodge built by some earlier local pioneers who hauled the lodge material all the way up the mountain in order to take advantage of those slopes. Unfortunately it burned to the ground and was never re-built but it must have been a major undertaking and challenging source of winter recreation. The remains of the lodge are still visible in the summers when the snow has disappeared and in the area that now serves as a lookout over the channel prior to a climb on up to the top. I have never seen any pictures but presumably some exist and should be located. - More...
Sunday PM - October 28, 2007

Landless in Ketchikan By Aan Kadax Tseen aka Don Hoff Jr. - The Sealaska Corporation newsletter sent October, 2007. Southeast Alaska Lands Bill: Fulfillment of a Promise to Alaska Natives: Good for the Economies, Good for the Environment story. The U.S. Government owes Sealaska Corporation 85,000 acres of land to fulfill their obligation to Alaska Native Claims Settlement Act of 1971 (ANCSA). The act promised that the Native people of Southeast Alaska would gain ownership of productive, culturally significant lands. With that said. - More...
Sunday PM - October 28, 2007

Oil tax debate fault lines wide By Sen. Kim Elton - I've yet to see a multi-national oil and gas company operating in Alaska more interested in our bottom line than their bottom line. That's why I'm a bit of a skeptic when I hear them urge us: 1) to cut or freeze oil taxes right now; so 2) they'll invest more; with 3) the ephemeral promise state revenues bump up later. - More...
Sunday PM - October 28, 2007

Burman's Bears By Rhonda Bolling - I wholeheartedly agree with Penny and Marty's comments on the Burman Bears story. What a fun read! Thank you Heidi Ekstrand for submitting this for us all to read. I was actually very impressed with Dr. Burman's wit and creative knack for story-telling as well. I think Outdoor Life or Outdoor Sportsman (or another big magazine) should pick this story up. - More...
Sunday PM - October 28, 2007

Burman's Bears By Kim Murray -Excellent story by my old friend Heidi. I always enjoy the articles on Sitnews and it's even better when written by someone you know. - More...
Sunday PM - October 28, 2007

Being Alaskan Native, My Philsophy By Aan Kadax Tseen aka Don Hoff Jr. - This is my philosophy of life on being an Alaskan Native. Life is nothing but choices of whom you are and going to be. There are leaders, managers and followers. Real Native leaders are willing to take risks and cross the line on important issues that affect his or her family, clan and tribe. Managers usually won't take risks. - More...
Sunday PM - October 28, 2007

Polar Bears and Global Warming By Matt Reid - Polar bears are suffering from global warming although it is hard to see now.Steve Amstrup, a polar bear biologist is from Alaska, and probably does not want the light to show on his studies but they are shining bright and you should all read them - More...
Sunday PM - October 28, 2007

Soap box By Amber Williams-Baldwin - Yes, young kids do stupid stuff. But who do you think they learned it from.. or lack of learning it from? I always like to think that kids reflect their parents. So you know the hot headed football player you hated, the pretty blonde who was always better then you complex etc... these are their kids! Or that's what I like to think anyway. - More...
Sunday PM - October 28, 2007

More Letters/Viewpoints
Webmail your letter or
Email Your Letter To: editor@sitnews.us

---

E-mail your news tips, news
releases & photos to:
editor@sitnews.us

SitNews
Stories in the News
©1999 - 2007
Ketchikan, Alaska

M.C. Kauffman, Webmaster/Editor
webmaster@sitnews.us

In Memory of SitNews's first editor,
Dick Kauffman
1932-2007

Locally owned & operated.
Online since 1999

Articles & photographs that appear in SitNews are protected by copyright and may not be reprinted or distributed without written permission from and payment of required fees to the proper sources.

The Borough Assembly on Monday night, Oct 15th considered a motion to begin foreclosure on RKG immediately. The Assembly voted 5-1 Monday evening to postpone the vote until November 5, 2007...
Agenda & Information Packets

Web Opinion Poll

Web polls are not scientific polls.

VOTE

Should the Borough foreclose as quickly as possible on RKG/Jerry Jenkins if he does not pay the $9 million and back interest owed by November 4, 2007 as promised or should the Borough agree to give Renaissance Ketchikan Group/Jerry Jenkins more time, such as the January 4, 2008 target date recommended by the Borough attorney and Finance director?

Click here to VOTE

View Results

In the News

Ketchikan Veneer Mill in Production; Over One Million Square Feet of Veneer Shipped ...