Viewpoints
If you really want to save the bears....
By Denise Jausoro
November 07, 2007
Wednesday AM

The bears were cute when they were little. I even felt sorry for "BooBoo" after his mother was killed. I don't anymore. Halloween morning I discovered that a bear, probably two, had spent the evening in my 2000 Explorer, feasting on two cases of apples. Not satisfied with just devouring the apples, they destroyed the interior of my vehicle for no apparent reason. They are not cute anymore.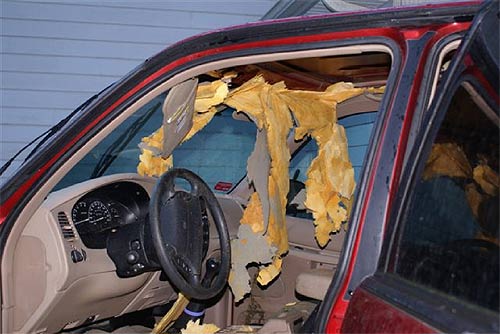 The next night, a 300-pounder camped on my doorstep until I threatened him. He grudgingly left. This morning, my husband and I discovered that a bear tried to open every door on his Tahoe last night. Enough is enough.
I know the bears are going into hibernation soon. But, for some of them, it is not soon enough.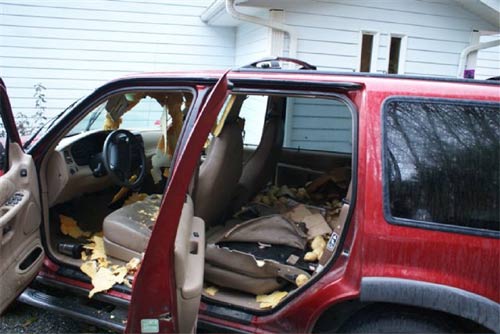 I suspect that people are actually feeding them. Please stop. I don't blame the bears for the damage to my vehicle and the countless others that have been damaged this year. I blame those people.
Opening vehicle doors is not natural behavior for bears. This is learned behavior. Bears are supposed to forage for food in the forest and the creeks, not on porches, decks and vehicles. Every time the bears succeed in finding food on a deck or in a garbage can, that behavior is rewarded.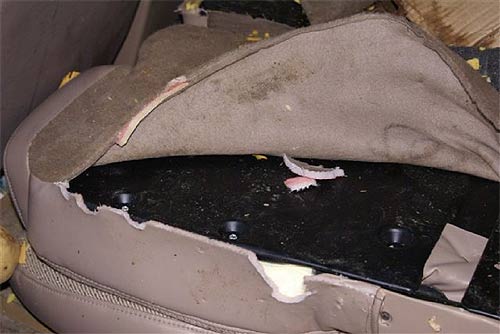 Encouraging encounters between these wild animals and humans for pictures or profit ultimately endangers the lives of the people living amongst them and the bears themselves. If you really want to save these bears, let them take care of themselves.
Denise Jausoro
Ketchikan, AK

About: South Tongass resident.
Received November 06, 2007 - Published November 07, 2007
Viewpoints - Opinion Letters:
Webmail Your Opinion Letter to the Editor
Note: Comments published on Viewpoints are the opinions of the writer
and do not necessarily reflect the opinions of Sitnews.
E-mail your letters & opinions to editor@sitnews.us
Your full name, city and state are required for publication.


SitNews ©2007
Stories In The News
Ketchikan, Alaska