Contact


Webmail Letters


News Tips


Search Sitnews


Copyright Info


Archives
Today's News


Alaska


Ketchikan


Top Stories


U.S. News


U.S. Politics


Stock Watch


Personal Finance


Science News


US Education News


Parenting News


Seniors News


Medical News


Health News


Fitness


Offbeat News


Online Auction News


Today In History


Product Recalls


Obituaries
Quick News Search


Alaska


Ketchikan


SE Alaska


Alaska News Links
Columns - Articles


Dave Kiffer


Arts & Entertainment


Parnassus Reviews


Jason Love


Fish Factor


Bob Ciminel


Chemical Eye On...


Rob Holston


More Columnists
Ketchikan


Our Troops
Historical Ketchikan


June Allen


Dave Kiffer


Louise B. Harrington
Recognition


Match of the Month


Asset Builders
Kid's Corner


Bob Morgan
Ketchikan Arts & Events


Ketchikan Museums


KTN Public Libraryt


Parks & Recreation


Chamber
Lifestyles


Home & Garden


Food & Drink


Arts & Culture


Book Reviews


Movie Reviews


Celebrity Gossip
On the Web


Cool Sites


Webmaster Tips


Virus Warnings
Sports


Ketchikan Links


Top Sports News
Public Records


FAA Accident Reports


NTSB Accident Reports


Court Calendar


Court Records Search


Wanted: Absconders


Sex Offender Reg.


Public Notices
Weather, Webcams


Today's Forecast


KTN Weather Data


AK Weather Map


Ketchikan Webcam


SE AK Webcams


Alaska Webcams


AK Earthquakes


Earthquakes
TV Guide


Ketchikan
Ketchikan Phone Book


Yellow Pages


White Pages
Employment


Employment
Government Links


Local Government


State & National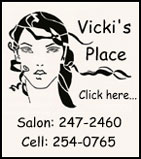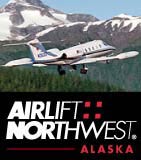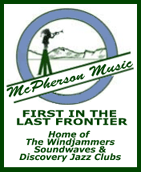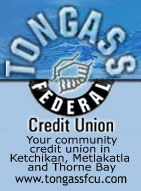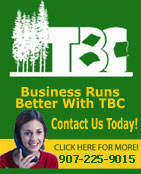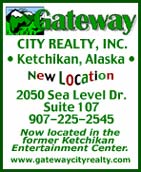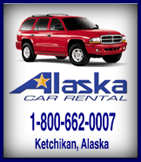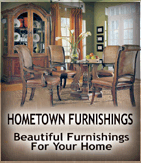 Thursday
November 08, 2007



November Rainbow
Front Page Photo by Cindy Balzer

Alaska: Temperature pattern for Alaska Mixed for October; 2007 the fifth wettest October on record for Ketchikan - The temperature pattern for Alaska this October was mixed, with below normal temperatures for the eastern Interior, and parts of the southern coast. Temperatures were above normal for Southcentral, and the western and Arctic coasts. Most departures were within four degrees of normal, though a notable exception was Barrow, with a positive temperature departure of almost 9 degrees Fahrenheit. Precipitation was mostly below normal for much of the state, except the Southwest, and portions of the Panhandle. The seasonal snowpack was established during the month for many locations throughout the state.

Ketchikan, Alaska - Oct. 23rd
On October 23, Ketchikan had 3.84 inches of rainfall...
Photograph by Carl Thompson

It was quite wet in Ketchikan this October. All but three days reported rainfall for a monthly total of 32.51 inches. This amount was one foot above the average. This total makes 2007 the fifth wettest October on record. There were five daily rainfall amounts that were more than three inches. The highest rainfall was 3.84 inches on Oct. 23. Temperatures were a bit cooler than normal as the monthly average was 44.5 degrees Fahrenheit. This was 1.3 degrees below normal. The average high was 49 degrees. The average low was
40 degrees Fahrenheit. The absolute high was 55 degrees on Oct. 9. The absolute low was 30 degrees on Oct. 18. Heating degree-days were 627 units, slightly more than normal for October.

Juneau also experienced a wet October this year with rain observed on all but two days during the month. Precipitation totaled 11.67 inches, more than 3 inches above average. Oct. 26 had the highest one-day total with 1.61 inches of rain. Precipitation was only in liquid form this month as no snow was reported at the airport. Temperatures averaged just a few tenths of a degree below normal for October, with a mean temperature of 42 degrees Fahrenheit. The average high and low for the month was 46 degrees and 38 degrees, respectively. The high temperature for the month, 51 degrees Fahrenheit, occurred on Oct. 3, 13, and 17. The month's low temperature was 27 degrees Fahrenheit on Oct. 20. Heating degree-day units totaled 707, which is normal for October. - More...
Thursday - November 08, 2007

Alaska: UA's budget emphasizes preparing Alaskans for jobs - The University of Alaska Board of Regents on Wednesday unanimously approved an operating budget request for the upcoming fiscal year that focuses on preparing Alaskans for jobs in Alaska, specifically in the areas of health care, engineering, construction management and fisheries. The day-long meeting took place on the University of Alaska Fairbanks campus.

The budget request includes $319.6 million in state general funds, a 9 percent increase over the current state share, and $536.5 million in university generated revenue from non-state sources such as tuition, federal research grants and other sources. UA's 16-campus system stretches from Ketchikan to Kotzebue, and includes large universities in Anchorage, Fairbanks and Juneau along with a dozen community campuses.

The board agreed the budget request supports the state's highest needs in workforce training. UA research and student success initiatives also are high priorities in the FY09 system budget. "This is a responsible budget request that builds upon the university,s strengths," said board chair Mary K. Hughes.

UA President Mark Hamilton said the university's revenue growth in grant-funded research, tuition and private donations--all up dramatically compared to 1999 levels--has leveled off and isn't expected to continue at the same rate in the future. Increased state support toward key programs is crucial, he said.

"We're very fortunate in that our governor, her administration and members of the legislature understand the university's deep involvement in workforce training," Hamilton said. "That's in addition to the other important aspects of our mission--providing an overall well-rounded education and conducting the research important to Alaska."

Mike Powers, chief executive officer for Fairbanks Memorial Hospital and Denali Center, testified in support of UA's budget request. "We have no stronger partner, relative to workforce training, than the University of Alaska," he said.

Powers said five years ago, the hospital and long-term care facility had a 17 percent ongoing vacancy rate in its nursing staff. The hospital prefers to hire locally because recruiting Outside costs thousands of dollars per position, he said. Since 2002, FMH has hired 55 nurses and 22 imaging technicians--all UA trained--at a savings of $1.5 million. In the past year alone, Powers said FMH has assisted 150 nursing students, 36 paramedic students and 17 radiology students with their clinical rotations. In the past five years, FMH has contributed $565,000 toward UA's healthcare programs, he said. - More...
Thursday AM - November 08, 2007

Viewpoints
Opinions/Letters
Basic Rules

Thanks for finding my laptop By Kevin Gadsey - Some days I still question my move to Ketchikan - when I miss going to Wal-mart at 2 AM or having a good coffeehouse that stays open to midnight. I've never lived in a town this small before. Then there are days when I really enjoy the family-like atmosphere in Ketchikan. - More...
Thursday AM - November 08, 2007

Bus Stop Benches at the Library By Ronald L. Arnce - I have two young step-daughters that catch the school bus in front of the library. Taking them there every morning and meeting them in the afternoon, I observed that often the shelter area was filled with people just loitering causing the school children to have to stand outside. I have also observed drinking and loud arguments between people using the shelter. - More...
Thursday AM - November 08, 2007

Bears By Tom Carlin - I'm no fern fondler or anything but since I'm currently not in Ketchikan I read Sitnews to keep up with what's going on, and by the looks of it, it's BEARS. I live out north and we have our fair share of bears but we know that when the bears start coming out to bring our garbage cans in the garage and make sure not to leave anything outside that they would love to get their paws on. And we have no problems anymore. - More...
Thursday AM - November 08, 2007

Bears and Gators By Carolyn Simmons - We who live in Florida feel the same way about gators as you feel about the bears. Our nemesis is the many gators who live in the wild but are being forced out of their native land by developing encroachment of civilization. - More...
Thursday AM - November 08, 2007

Not the bears "fault" By Phil Round - Lock your doors. It's not the bears "fault." - More...
Thursday AM - November 08, 2007

Courtesy By Lisa Noland - I would agree with Scott Davis that being treated in on off-handed, careless manner when dealing with different businesses and/or organizations in Ketchikan is disappointing. - More...
Thursday AM - November 08, 2007

Global warming? By Barbara Seybold - I live in Big Lake, Alaska and there were more moose in our neck of the woods than I have seen since 1989. Last winter I would not drive at night because of the abundance of moose so go figure. What's up? - More...
Thursday AM - November 08, 2007

State Supreme Court's Decision By Taylor McDonald - In regards to Ms. Tillson's letter... what about the young girls who do not have caring, understandings parents? What if they have to deal with abuse or alcoholism? - More...
Wednesday - November 07, 2007




Ketchikan

Ketchikan Police Report
AK Troopers Daily Dispatch
Today's Forecast
Satellite
Today's Weather Images
Marine Forecasts
Ketchikan Weather Data
Current AK Weather Map

CLASSIFIEDS

Publish ad
Please select the proper category before posting.




CLASSIFIEDS' CATEGORIES

Announcements and
Help Wanted
For Sale / Free Stuff
Garage Sales
Homes / Apts/ Property
Pets
Wanted
Lost & Found
Local Services
Publish your ad

More Front Page Archives

If you really want to save the bears.... By Denise Jausoro - The bears were cute when they were little. I even felt sorry for "BooBoo" after his mother was killed. I don't anymore. Halloween morning I discovered that a bear, probably two, had spent the evening in my 2000 Explorer, feasting on two cases of apples. Not satisfied with just devouring the apples, they destroyed the interior of my vehicle for no apparent reason. They are not cute anymore.

The next night, a 300-pounder camped on my doorstep until I threatened him. He grudgingly left. This morning, my husband and I discovered that a bear tried to open every door on his Tahoe last night. Enough is enough. - More...
Wednesday - November 07, 2007

War against ALS By Matt MacVane - I read Linda Kreider,s letter about ALS and her dad. It is a sorry story. My son Beau is 31 and was diagnosed with ALS in April of 2007. Beau spent 5 combat tours in Iraq and Afghanistan, 3 in Iraq and 2 in Afghanistan in the elite Army Rangers. He is not doing well. The disease is terrible and just as Linda stated it robs one of the ability to talk and walk. - More...
Tuesday AM - November 06, 2007

The New Drum - Present Day Prophesy By George Miller - A few weeks ago I was writing a vision for this reaching this region with the Good News and was overtaken by another vision. It began with a deep, reverberating drum sound. The sound was coming more from deep time than deep geography, though it seems to shake the mantle of the earth. I began to sense pressure from generations of First -Nations People, who had been in some ways prevented from expressing worship to the Creator, Jesus, in the way HE had designed. There was deep increasing pressure to express worship and the drum grew louder and more intense. A great release is near, a break-out from bondage to dead religion, or mere ceremony. God is building a pent up passion to break out into true freedom in worship. HE will have His way. - More...
Tuesday AM - November 06, 2007

Ketchikan, Pribilofs, Ward Cove By Ralph E. Pray - I immensely enjoyed reading the snippets about Ketchikan, where Bev and I married (at Totem Park) in the late 50s, where our first son was born, and where we departed for the Colorado School of Mines in 1961. - More...
Tuesday AM - November 06, 2007

Alaska's Clear and Equitable Share Plan By Gov. Sarah Palin - "The first responsibility of a leader is to define reality." - Max DePree

I rolled out Alaska's Clear and Equitable Share (ACES) plan, defining reality for legislators and Alaskans: our current oil valuation system, PPT, is of unreliable origin and we have devised a way to fix it.

The fix is ACES, as it was originally proposed.

Here is a reality: PPT was born out of failed gasline negotiations between the previous administration and oil companies. The administration was desperate for a gasline deal - seemingly at any cost. As a result it compromised the original plan's 25 percent tax rate. It included giveaways for past investments. And it left the state without needed tools to protect our interests and enforce the new tax law. - More....
Monday AM - November 05, 2007

Alaska Supreme Court ruling By Joey Tillson - The Alaska Supreme Court ruled Friday that underage teenage girls can get abortions without parental consent. Can you believe this?

I am a mother of two beautiful young girls and the thought of my children having abortions without my consent from any age in their adolescent years is just sickening. There are several contributing factors that I wish to dispute regarding this issue. - More...
Monday AM - November 05, 2007

Landless Update By James A Llanos Jr - I understand your opinions about landless. I too am concerned it will fade away. But while I was truck driving in the lower 48 I contacted Senator Murkowski several times, I even had her office call my cell phone a few times. The results of my contacts are a couple of letters updating me on the issue. She also submitted a bill to Congress, Bill # S 1306 and its last action was it went to committee. - More...
Monday AM - November 05, 2007

Bus stop benches By Amy Schroeder - This is in response to Carrie Mueller's letter about the library bus stop. While I am sorry that Ms Mueller feels subjected to unhealthy behavior by the "homeless" at the stop, take a minute to think about the people around you. Sometimes just opening up a random friendly conversation with someone you don't know can give one insight into another person you may never otherwise appreciate or understand. Winter is coming and space at the shelter is limited so some of those folks may have slept out all night and are sunning themselves at that stop (It gets the first morning light). - More...
Monday AM - November 05, 2007

Wildlife Violator Compact By Rep. Craig Johnson - Recent news coverage of Alaska's big game hunting, some good and some bad, highlights the need for better communication and cooperation with other states to ensure poachers do not go unpunished. I read with both pride and dismay a story from Anchorage about poachers being brought to justice for illegally taking our big game. Pride because our Alaska Wildlife Troopers did their job and did it well, but with dismay at the fact that the two men involved will undoubtedly be viewed as hunters. They are not, and for once the ADN got it right in the headline by calling them poachers. - More...
Monday AM - November 05, 2007

Elected officials not above the law By Frances C. Natkong - I was shocked when I heard Vic Kohring speak to the press after he was found guilty on three counts. He was not sorry he broke the law, he was sorry for putting his family and friends through the trauma of his trial. - More...
Monday AM - November 05, 2007

Common courtesy By Robert McRoberts - Courtesy starts with the way you treat others. When you're in a small town there are some who like you and some who don't. Very few will say some good things about you, and some will cut your back. Very few are brave enough to come out and say just how they feel about you. And opinions change too. But the way one goes about doing things need to be done for the best of our community. Recently some of our leaders took it on themselves to cut corners and it's back firing. - More...
Monday AM - November 05, 2007

Polars bears and global warming?? By Mike Isaac - I just don't understand people who fall for the global warming pile of BS. They always start off by saying something about BUSH that makes no sense. Yes he is by far the worst president who ever sat in the White House and has caused a lot of problems with his Amnesty for illegals scam and his war on IRAQ, but no man on earth can ever hope to alter the earth's climate. - More...
Monday AM - November 05, 2007

More Letters/Viewpoints
Webmail your letter or
Email Your Letter To: editor@sitnews.us

---

E-mail your news tips, news
releases & photos to:
editor@sitnews.us

SitNews
Stories in the News
©1999 - 2007
Ketchikan, Alaska

M.C. Kauffman, Webmaster/Editor
webmaster@sitnews.us

In Memory of SitNews's first editor,
Dick Kauffman
1932-2007

Locally owned & operated.
Online since 1999

Articles & photographs that appear in SitNews are protected by copyright and may not be reprinted or distributed without written permission from and payment of required fees to the proper sources.