Contact


Webmail Letters


News Tips


Search Sitnews


Copyright Info


Archives
Today's News


Alaska


Ketchikan


Top Stories


U.S. News


U.S. Politics


Stock Watch


Personal Finance


Science News


US Education News


Parenting News


Seniors News


Medical News


Health News


Fitness


Offbeat News


Online Auction News


Today In History


Product Recalls


Obituaries
Quick News Search


Alaska


Ketchikan


SE Alaska


Alaska News Links
Columns - Articles


Dave Kiffer


Arts & Entertainment


Parnassus Reviews


Jason Love


Fish Factor


Bob Ciminel


Chemical Eye On...


Rob Holston


More Columnists
Ketchikan


Our Troops
Historical Ketchikan


June Allen


Dave Kiffer


Louise B. Harrington
Recognition


Match of the Month


Asset Builders
Kid's Corner


Bob Morgan
Ketchikan Arts & Events


Ketchikan Museums


KTN Public Libraryt


Parks & Recreation


Chamber
Lifestyles


Home & Garden


Food & Drink


Arts & Culture


Book Reviews


Movie Reviews


Celebrity Gossip
On the Web


Cool Sites


Webmaster Tips


Virus Warnings
Sports


Ketchikan Links


Top Sports News
Public Records


FAA Accident Reports


NTSB Accident Reports


Court Calendar


Court Records Search


Wanted: Absconders


Sex Offender Reg.


Public Notices
Weather, Webcams


Today's Forecast


KTN Weather Data


AK Weather Map


Ketchikan Webcam


SE AK Webcams


Alaska Webcams


AK Earthquakes


Earthquakes
TV Guide


Ketchikan
Ketchikan Phone Book


Yellow Pages


White Pages
Employment


Employment
Government Links


Local Government


State & National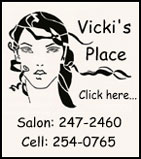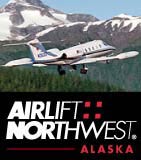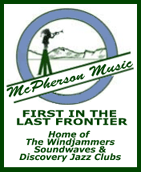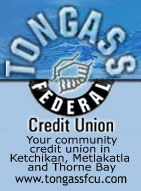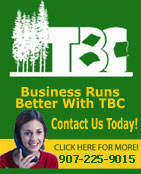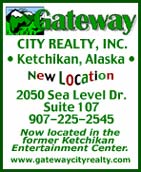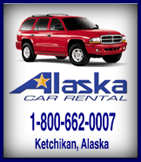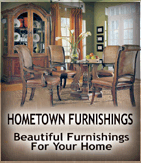 Wednesday
November 07, 2007



Tongass Narrows
Front Page Photo by Carl Thompson




Ketchikan: Veneer mill gets 6 months By ANDREW DAMSTEDT, Ketchikan Daily News - The veneer mill got another chance Monday when the Ketchikan Gateway Borough Assembly directed borough staff to work out an agreement with Renaissance Ketchikan Group to extend the purchase date for the Ward Cove property by six months. - Read this Ketchikan Daily News story...
www.ketchikandailynews.com (Subscription required)

National: Health Care Ranks Among U.S. Voters' Top Domestic Concerns; Leading presidential candidates propose ways to improve cost, quality By MICHELLE AUSTEIN - When American voters are asked which domestic issues most matter to them, health care is among the top answers.

The United States is expected to spend about $2.3 trillion on health care in 2007, or about 16 percent of the country's gross domestic product -- significantly more per capita than any other nation. It is the only industrialized country that does not mandate access to health insurance for all citizens.- More...
Wednesday AM - November 07, 2007

Alaska: Talk radio's Limbaugh bashes young Alaskan's testimony - By ERIKA BOLSTAD - Charlee Lockwood has never heard of Rush Limbaugh or listened to his radio program, and perhaps it's just as well.

Monday, the talk-radio host told listeners that Democrats were exploiting the 18-year-old Yup'ik Eskimo, and that her emotional testimony earlier in the day in front of a U.S. House committee on global warming made him "really want to puke. I just want to throw up."

"It's the Democrats exploiting a young child, ladies and gentlemen, for the advancement of a political issue that will grow the size of government and increase their control over everyone," Limbaugh told listeners of the 600 stations nationwide that carry his show.- More...
Wednesday AM - November 07, 2007

Alaska: First Lady's Initiative on Marine Debris Would Support Efforts Underway in Alaska - As leaders in the cleanup and removal of marine debris in Alaska the Juneau-based Marine Conservation Alliance Foundation welcomed the announcement Friday by First Lady Laura Bush of an enhanced federal marine debris initiative including greater public awareness of the problem.

"The First Lady's personal involvement in the marine debris issue will help ensure the public is better educated about the problem debris poses to the ocean environment and government program are better coordinated with state, local and private efforts," said MCA executive director David Benton. "With her presence and stature, I'm more confident that we will make progress in the fight against this ocean scourge." - More...
Wednesday AM - November 07, 2007

Klawock - Craig: POW community meetings scheduled to plan for health needs - The SouthEast Alaska Regional Health Consortium (SEARHC) Steps to a Healthier SE Alaska Program will be hosting a series of community meetings Nov. 19-20 on Prince of Wales Island to present results from the Behavioral Risk Factor Surveillance System (BRFSS) study and help the POW community plan for its health needs.

There will be two brief hour-long meetings on Monday, Nov. 19, where the BRFSS survey data will be presented and explained. The first meeting takes place at noon at the Craig Community Association building, and the second meeting is at 7 p.m. at the Klawock Alaska Native Brotherhood Hall. POW residents from around the island interested in improving the health of their community are welcome to attend either meeting. The BRFSS study looked at several behavioral risk factors related to individual and community health, such as tobacco use, physical activity, nutrition, diabetes and asthma rates. - More...
Wednesday AM - November 07, 2007

Alaska: A visit to one of Earth's great canyons By Ned Rozell - People wait years for permits to raft the Grand Canyon. Michelle Ridgway just visited a much larger canyon in Alaska, one that most people will never hear about.

A tiny golden king crab living within an orange sponge in Zhemchug Canyon.
Photo courtesy Warshaw/Greenpeace

Zhemchug Canyon, 20 percent longer and deeper than Grand Canyon, is a T-shaped cut in the sea floor beneath the gray waters of the Bering Sea. On a recent Greenpeace-sponsored expedition, Ridgway, a marine ecologist and consultant from Juneau, descended into the canyon alone in a tiny submarine.

"I'd been through the Grand Canyon the year before and was expecting a real similar experience," Ridgway said. "But I was humbled. (Zhemchug Canyon is) enormous."

The ancient Yukon River may have contributed to the vastness of Zhemchug Canyon, according to a theory first presented by David Scholl and the late David Hopkins. During the last Ice Age, when more of the world's oceans were locked up in glacier ice, the Yukon flowed a few hundred miles farther southwest, carving at its mouth the vast gorge that is now Zhemchug Canyon, which lies about 170 miles northwest of St. Paul Island.

Named after a Soviet research ship and a word meaning "pearl," Zhemchug Canyon cuts into the ocean floor at the western edge of the Continental Shelf, "one of the flattest and smoothest places on the planet," Dan O'Neill wrote in his book, The Last Giant of Beringia. "Its slope, at no more than three or four inches per mile, is almost unmeasurable."

From that undersea plain, Zhemchug Canyon plunges more than 8,500 feet into the Aleutian Basin. Michelle Ridgway piloted an eight-foot long submarine into that abyss.

As she descended and daylight began to fade, Ridgway noticed Dall's porpoises darting by her tiny craft, which featured a titanium body and pressure-resistant acrylic dome. When she reached 300 feet, the porpoises shot down to her for a final glance before they headed back to the surface, and then she was the only mammal she knew of. She kept dropping until she reached a bench at 1,757 feet. There, she entered a world of tangerine-colored life forms, including fish, corals, crabs and sponges illuminated by the submarine's blazing halide beams. - More...
Wednesday AM - November 07, 2007

Arts & Entertainment

Ketchikan: Disney's Beauty and the Beast Presented by First City Players Review By SUSAN BATHO AND BILL HUPE - The Kayhi Auditorium was abuzz for the opening night of the 2007 First City Players' musical, Disney's Beauty and the Beast. This production was one we had been hearing about for some time now, especially after the tantalizing preview provided at the November Monthly Grind two weeks previous. For those of us lucky enough to score opening night tickets, we were not disappointed.

Disney's Beauty and the Beast
Photo by Susan Batho and Bill Hupe©

From the moment the curtains were raised, we were treated to an evening of elaborate sets and costumes. For the past couple of years we have become accustomed to the high standards set by the First City Players for their sets and attention to detail, especially in costumes, but with this production, they have outdone themselves. The village cast was alive with colour, especially Belle and Gaston, and the cast of characters that inhabited the castle were dressed in elaborate costumes that slowly evolved during the course of the musical. The attention to detail in every costume and prop was simply amazing, down to the rose in the bell jar - a small prop, but clearly seen by the audience. Kudos to the craftspeople and costumers who obviously spent uncounted hours, as well as First Bank who provided some of the necessary funding for such an elaborate production.

But all the production design in the world would amount to naught if the cast was not up to the performace, and without exception, we were not disappointed, and with such a large ensemble - literally dozens of actors and actresses - this is quite an accomplishment for a community theatre.

The Enchanted Objects. especially Miss Potts (Lou Ann Richardson), Cogsworth (Michael Fitzgerald), and Chip (Faith Carter) are perfect in their roles. Karl Richey as Lumiere, literally danced across the stage and has the ideal sense of humour for such a role. Lou Ann Richardson, perfectly cast for her singing voice, was quite capable of carrying the lead. Not only did all actors portraying enchanted objects give a fine performance, they did so with the added difficulty of their elaborate, changing costumes that in most cases, provided quite an additional handicap to their roles.

Alan Bailey played the role of the eccentric inventor, Maurice, who added a dash of humour to many of his scenes, with just the right amount of bumbling. Gaston, played by Forrest Allred, handled his lead role admirably, especially when it came to being dashing, daring, and the Ladies' Man, using and abusing his sidekick and long-suffering foil, LeFou (Niles Corporon, who shone as he simply took everything in stride) to his advantage. Unfortunately, the shortcomings demonstrated at the Monthly Grind, where Gaston proposes to Belle, are still present, and his voice didn't quite seem up to the role at times. - More...
Wednesday AM - November 07, 2007




Ketchikan

Ketchikan Police Report
AK Troopers Daily Dispatch
Today's Forecast
Satellite
Today's Weather Images
Marine Forecasts
Ketchikan Weather Data
Current AK Weather Map

CLASSIFIEDS

Publish ad
Please select the proper category before posting.




CLASSIFIEDS' CATEGORIES

Announcements and
Help Wanted
For Sale / Free Stuff
Garage Sales
Homes / Apts/ Property
Pets
Wanted
Lost & Found
Local Services
Publish your ad

More Front Page Archives

Viewpoints
Opinions/Letters
Basic Rules

If you really want to save the bears.... By Denise Jausoro - The bears were cute when they were little. I even felt sorry for "BooBoo" after his mother was killed. I don't anymore. Halloween morning I discovered that a bear, probably two, had spent the evening in my 2000 Explorer, feasting on two cases of apples. Not satisfied with just devouring the apples, they destroyed the interior of my vehicle for no apparent reason. They are not cute anymore.

The next night, a 300-pounder camped on my doorstep until I threatened him. He grudgingly left. This morning, my husband and I discovered that a bear tried to open every door on his Tahoe last night. Enough is enough. - More...
Wednesday - November 07, 2007

State Supreme Court's Decision By Taylor McDonald - In regards to Ms. Tillson's letter... what about the young girls who do not have caring, understandings parents? What if they have to deal with abuse or alcoholism? - More...
Wednesday - November 07, 2007

War against ALS By Matt MacVane - I read Linda Kreider,s letter about ALS and her dad. It is a sorry story. My son Beau is 31 and was diagnosed with ALS in April of 2007. Beau spent 5 combat tours in Iraq and Afghanistan, 3 in Iraq and 2 in Afghanistan in the elite Army Rangers. He is not doing well. The disease is terrible and just as Linda stated it robs one of the ability to talk and walk. - More...
Tuesday AM - November 06, 2007

The New Drum - Present Day Prophesy By George Miller - A few weeks ago I was writing a vision for this reaching this region with the Good News and was overtaken by another vision. It began with a deep, reverberating drum sound. The sound was coming more from deep time than deep geography, though it seems to shake the mantle of the earth. I began to sense pressure from generations of First -Nations People, who had been in some ways prevented from expressing worship to the Creator, Jesus, in the way HE had designed. There was deep increasing pressure to express worship and the drum grew louder and more intense. A great release is near, a break-out from bondage to dead religion, or mere ceremony. God is building a pent up passion to break out into true freedom in worship. HE will have His way. - More...
Tuesday AM - November 06, 2007

Ketchikan, Pribilofs, Ward Cove By Ralph E. Pray - I immensely enjoyed reading the snippets about Ketchikan, where Bev and I married (at Totem Park) in the late 50s, where our first son was born, and where we departed for the Colorado School of Mines in 1961. - More...
Tuesday AM - November 06, 2007

Alaska's Clear and Equitable Share Plan By Gov. Sarah Palin - "The first responsibility of a leader is to define reality." - Max DePree

I rolled out Alaska's Clear and Equitable Share (ACES) plan, defining reality for legislators and Alaskans: our current oil valuation system, PPT, is of unreliable origin and we have devised a way to fix it.

The fix is ACES, as it was originally proposed.

Here is a reality: PPT was born out of failed gasline negotiations between the previous administration and oil companies. The administration was desperate for a gasline deal - seemingly at any cost. As a result it compromised the original plan's 25 percent tax rate. It included giveaways for past investments. And it left the state without needed tools to protect our interests and enforce the new tax law. - More....
Monday AM - November 05, 2007

Alaska Supreme Court ruling By Joey Tillson - The Alaska Supreme Court ruled Friday that underage teenage girls can get abortions without parental consent. Can you believe this?

I am a mother of two beautiful young girls and the thought of my children having abortions without my consent from any age in their adolescent years is just sickening. There are several contributing factors that I wish to dispute regarding this issue. - More...
Monday AM - November 05, 2007

Landless Update By James A Llanos Jr - I understand your opinions about landless. I too am concerned it will fade away. But while I was truck driving in the lower 48 I contacted Senator Murkowski several times, I even had her office call my cell phone a few times. The results of my contacts are a couple of letters updating me on the issue. She also submitted a bill to Congress, Bill # S 1306 and its last action was it went to committee. - More...
Monday AM - November 05, 2007

Bus stop benches By Amy Schroeder - This is in response to Carrie Mueller's letter about the library bus stop. While I am sorry that Ms Mueller feels subjected to unhealthy behavior by the "homeless" at the stop, take a minute to think about the people around you. Sometimes just opening up a random friendly conversation with someone you don't know can give one insight into another person you may never otherwise appreciate or understand. Winter is coming and space at the shelter is limited so some of those folks may have slept out all night and are sunning themselves at that stop (It gets the first morning light). - More...
Monday AM - November 05, 2007

Wildlife Violator Compact By Rep. Craig Johnson - Recent news coverage of Alaska's big game hunting, some good and some bad, highlights the need for better communication and cooperation with other states to ensure poachers do not go unpunished. I read with both pride and dismay a story from Anchorage about poachers being brought to justice for illegally taking our big game. Pride because our Alaska Wildlife Troopers did their job and did it well, but with dismay at the fact that the two men involved will undoubtedly be viewed as hunters. They are not, and for once the ADN got it right in the headline by calling them poachers. - More...
Monday AM - November 05, 2007

Elected officials not above the law By Frances C. Natkong - I was shocked when I heard Vic Kohring speak to the press after he was found guilty on three counts. He was not sorry he broke the law, he was sorry for putting his family and friends through the trauma of his trial. - More...
Monday AM - November 05, 2007

Common courtesy By Robert McRoberts - Courtesy starts with the way you treat others. When you're in a small town there are some who like you and some who don't. Very few will say some good things about you, and some will cut your back. Very few are brave enough to come out and say just how they feel about you. And opinions change too. But the way one goes about doing things need to be done for the best of our community. Recently some of our leaders took it on themselves to cut corners and it's back firing. - More...
Monday AM - November 05, 2007

Polars bears and global warming?? By Mike Isaac - I just don't understand people who fall for the global warming pile of BS. They always start off by saying something about BUSH that makes no sense. Yes he is by far the worst president who ever sat in the White House and has caused a lot of problems with his Amnesty for illegals scam and his war on IRAQ, but no man on earth can ever hope to alter the earth's climate. - More...
Monday AM - November 05, 2007

More Letters/Viewpoints
Webmail your letter or
Email Your Letter To: editor@sitnews.us

---

E-mail your news tips, news
releases & photos to:
editor@sitnews.us

SitNews
Stories in the News
©1999 - 2007
Ketchikan, Alaska

M.C. Kauffman, Webmaster/Editor
webmaster@sitnews.us

In Memory of SitNews's first editor,
Dick Kauffman
1932-2007

Locally owned & operated.
Online since 1999

Articles & photographs that appear in SitNews are protected by copyright and may not be reprinted or distributed without written permission from and payment of required fees to the proper sources.