Contact


Webmail Letters


News Tips


Search Sitnews


Copyright Info


Archives
Today's News


Alaska


Ketchikan


Top Stories


U.S. News


U.S. Politics


Stock Watch


Personal Finance


Science News


US Education News


Parenting News


Seniors News


Medical News


Health News


Fitness


Offbeat News


Online Auction News


Today In History


Product Recalls


Obituaries
Quick News Search


Alaska


Ketchikan


SE Alaska


Alaska News Links
Columns - Articles


Dave Kiffer


Arts & Entertainment


Parnassus Reviews


Jason Love


Fish Factor


Bob Ciminel


Chemical Eye On...


Rob Holston


More Columnists
Ketchikan


Our Troops
Historical Ketchikan


June Allen


Dave Kiffer


Louise B. Harrington
Recognition


Match of the Month


Asset Builders
Kid's Corner


Bob Morgan
Ketchikan Arts & Events


Ketchikan Museums


KTN Public Libraryt


Parks & Recreation


Chamber
Lifestyles


Home & Garden


Food & Drink


Arts & Culture


Book Reviews


Movie Reviews


Celebrity Gossip
On the Web


Cool Sites


Webmaster Tips


Virus Warnings
Sports


Ketchikan Links


Top Sports News
Public Records


FAA Accident Reports


NTSB Accident Reports


Court Calendar


Court Records Search


Wanted: Absconders


Sex Offender Reg.


Public Notices
Weather, Webcams


Today's Forecast


KTN Weather Data


AK Weather Map


Ketchikan Webcam


SE AK Webcams


Alaska Webcams


AK Earthquakes


Earthquakes
TV Guide


Ketchikan
Ketchikan Phone Book


Yellow Pages


White Pages
Employment


Employment
Government Links


Local Government


State & National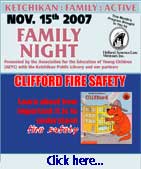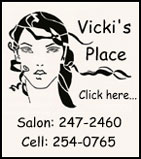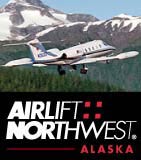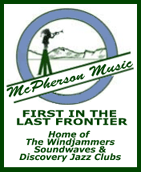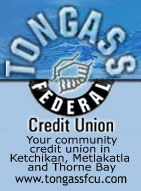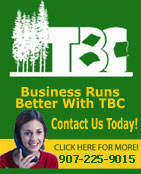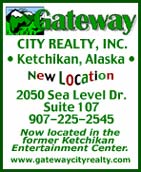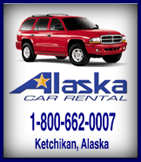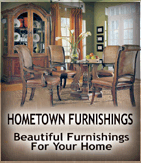 Wednesday
November 14, 2007



'The Mighty Mat'
Alaska Marine Vessel Matanuska in drydock at sunrise...
Front Page Photo by Mike Kurth

Ketchikan: Ketchikan Homeless Shelter's Annual Food Drive Kicks Off - The Ketchikan Homeless Shelter (PATH) will be conducting it's annual food drive this weekend. Collection boxes will be at local grocery stores or donations can be dropped off at the Ketchikan Homeless Shelter located at 628 Park Avenue (across from the American Legion).

Treasurer of the Ketchikan Homeless Shelter, Gary Boatwright said canned tuna, meats, canned vegetables, peanut butter, jams, spaghetti sauce, soups, stews, chili, beans, pastas, cooking oil, and rice are some needed food items. In addition to food items, the Shelter can also use donations of laundry & dish soap, cleaning supplies, toilet paper, and paper towels said Boatwright.

Any community member who might have frozen fish, venison, beef, etc. can call 225-7684 or 225-4194 to arrange a drop off or pick up time said Boatwright. As the holidays approach, donations of turkeys & other traditional food items for our holiday dinners would also be welcome he said.

Boatwright said, "Like many non-profits, the Ketchikan Homeless Shelter struggles with stretching its budget to fund our operation. This year we are raising funds to replace an emergency access fire door." He said cash donations can be dropped off at the Shelter or mailed to Box 9426, Ketchikan, Alaska 99901. Donations are tax deductible said Boatwright. - More...
Wednesday AM - November 14, 2007

Alaska: Alaskan Steller Sea Lion Count Shows Mixed Results - NOAA's National Marine Fisheries Service scientists have completed their analysis of 2007 aerial surveys of Steller sea lions from Cape Saint Elias into the Aleutian Islands. This year's count of the endangered western stock of Alaska's Steller sea lions was incomplete: weather and mechanical problems prevented researchers from flying over the western-most portions of the survey area.

"Looking at western stock trends since 2004, our surveys show mixed results--increases here and decreases there--but the overall picture indicates that the Steller sea lion population west of Cape Saint Elias in 2007 was similar in size to the population in 2004," said Director of NOAA Fisheries Service's Alaska Fisheries Science Center, Doug DeMaster. "This year's count, while incomplete, supports that big-picture impression."

Declines are more prominent in the western part of the survey area, with some gains appearing further eastward. The 2007 count in the Central Gulf of Alaska, from the central Kenai Peninsula through the Semidi Islands, is the first showing a population increase since the 1970s, when the time series began.

Researchers conduct aerial surveys for adult and juvenile Steller sea lions from mid-June through early July when the largest numbers are onshore to give birth and breed. Researchers hoped in 2007 to survey all terrestrial rookery and haul-out sites from Cape Saint Elias to Attu Island. Research flights occurred between June 9 and July 6.

Weather and aircraft mechanical problems prevented survey effort in the western Aleutian Islands and limited survey effort in the central Aleutian Islands to the eastern portion between Yunaska and Tanaga Islands, with very little effort occurring west of Amchitka Pass. - More...
Wednesday AM - November 14, 2007

National: A day not made-in-China? How hard could it be? By CRISTINA ROUVALIS - Spend just one day free of anything made in China.

No problem, I figure. How rough could it be?

My answer comes even before I am fully awake. For starters, I yank my head off my made-in-China pillowcase, dump coffee out of my made-in-China mug, and eat bread without browning it in my made-in-China toaster.

The first two jackets I grab out of my closet are made in China, too, so I reach for a vintage one, made in the 1940s before America outsourced much of its manufacturing.

My social experiment is even more disorienting when it comes time to dress my 6-year-old daughter for school. She wails in protest as I veto her favorite three skirts, all-made-in-China bargains. Her Disney princess backpack and lunch box also are from China, but I look the other way to avoid a made-in-America meltdown.

What has me rooting out made-in-China labels -- as opposed to common household products made in sweatshops in Sri Lanka or Vietnam or Indonesia -- are a rash of problems associated with Chinese imports. Some 21 million Chinese toys have been recalled because of lead contamination and other safety hazards, while tainted pet food caused widespread illness among cats and dogs earlier this year, prompting the Food and Drug Administration to restrict some pet-food ingredients from China.

So what would happen if we banned all products imported from China, estimated at $20 billion a month?

My one-day experiment suggests that our materialistic lives as we know them would change rather drastically.

I am no techie, but I do need a phone and computer as a reporter. I can't use my home phone because the battery is made in China. My home computer and work computer are unusable because of the made-in-China mouse. And my newspaper's laptops, IBM Think Pad T61, are made in China. So my only option is to scribble out my story by hand on a made-in-the-USA legal pad.

Nah. So I decided to shop -- err, I mean, do research -- for my story.

I head to Target, my favorite place for cheap chic.

My mission is to find tights for my daughter. Amid a sea of Chinese-made Circo brand tights, I track down a pair of black Xhiliration tights made in the USA for only $4.99.

A trip to the toy department for some early Christmas shopping is even more maddening. All my daughter's favorites -- My Little Pony, Little Pet Shop, many crafts -- are made in China. I find a fairy jigsaw puzzle for about $5 that was made in the USA. An identical puzzle in a sturdier metal container is even better, but alas, it is the same price and made in China. Go figure. The puzzle with the chintzier box goes into my cart. - More...
Wednesday AM - November 14, 2007

Arts & Entertainment

Ketchikan: Australian Greg Thomas' Performance Opened October's Monthly Grind By SUSAN BATHO AND BILL HUPE - The October Grind tends to bring out the Halloween in everyone, in song, as well as in the scariest event of the evening: the introduction of mein host. The scheduled host, Dave Lieben, was unable to make it, so a wayward traveler, fresh out of rehab (or on her way to rehab) was recruited to fill Dave's shoes. In between acts, "Britney" gave us the abridged version of her life story. She made the audience appreciate Dave Lieben's bad jokes that much more.

Greg Thomas
Photo by Susan Batho & Bill Hupe

The show opened with a real treat, direct from Australia, Greg Thomas, performing songs he has written, or helped write, though the years. His first song, "I am Pegasus", was a hit in his native country some time ago, and it was quite easy to tell, with its easy, accessible melody. Thomas' performance was very polished, and his four song set was definitely a hard act to follow.

Next was a preview of the First City Players November 2007 production, Disney's Beauty and the Beast. Two selections were presented - the first, the proposal scene between Gaston and Belle. The preview was meant to whet our appetites for the upcoming musical production, which is still in rehearsal. The young lady portraying Belle, will fill the role quite well, and, the gentleman portraying Gaston, will further refine his role in the two weeks of rehearsals remaining. The second scene was a song from the show as performed by Mrs Potts, played by Lou Ann Richardson, was excellent, and we look forward to seeing her performance of the other songs during the show. Between the scenes presented, some of the characters and costumes were discussed, making it clear that the upcoming production at the Kayhi Auditorium will be quite elaborate and for adults, as well as children.

The third performance of the evening was a reading by Kim Blunt. "The Spoon Theory" is a piece about a meeting between two old friends, one whom has Lupus. It was an interesting selection, and thought provoking. A special guest followed, Marguerite Krause, who dropped in from Anchorage to perform Joan Baez's "Diamonds and Rust". Her rendition was extremely well received and performed, and quite reminiscent of the original artist's. We only wish there had been more time to allow her to perform a few more songs, as she was a pleasure to listen to. - More...
Wednesday AM - November 14, 2007




Ketchikan

Ketchikan Police Report
AK Troopers Daily Dispatch
Today's Forecast
Satellite
Today's Weather Images
Marine Forecasts
Ketchikan Weather Data
Current AK Weather Map

CLASSIFIEDS

Publish ad
Please select the proper category before posting.




CLASSIFIEDS' CATEGORIES

Announcements and
Help Wanted
For Sale / Free Stuff
Garage Sales
Homes / Apts/ Property
Pets
Wanted
Lost & Found
Local Services
Publish your ad

Front Page Archives
November 2007

| | | | | | | |
| --- | --- | --- | --- | --- | --- | --- |
| S | M | T | W | T | F | S |
| 28 | 29 | 30 | 31 | 01 | 02 | 03 |
| 04 | 05 | 06 | 07 | 08 | 09 | 10 |
| 11 | 12 | 13 | 14 | 15 | 16 | 17 |
| 18 | 19 | 20 | 21 | 22 | 23 | 24 |
| 25 | 26 | 27 | 28 | 29 | 30 | |

More Front Page Archives

Viewpoints
Opinions/Letters
Basic Rules

Kayhi choir students By Char White - Kayhi music teacher Trina Elliott is having a busy year. She just returned from Craig where she accompanied 9 of her choir students who were selected to participate in the annual SE Honor Festival. This week Ms. Elliott will accompany 6 students as they participate in the All State Honor Choir in Anchorage from Nov 15-17. Seniors Coleman Alguire, Forrest Allred, Samantha MacNeith and April Souza along with Juniors Victoria Clary and Elliott Jacksch will join over 200 students from around the State Of Alaska for this event. These outstanding musicians were selected from approximately 1000 students who submitted audition tapes. - More...
Wednesday AM - November 14, 2007

Mr. Pork Barrel By Charlotte Tanner - The fact that Ms.Meredith M. Kenny, Communications Director, Office of Rep. Don Young, has been ordered to write this blurb touting the merits of Don(Mr. Pork Barrel) Young, gives me great hope that Mr. Young is actually afraid for his job. I fervently hope he does lose it! - More...
Wednesday AM - November 14, 2007

Year round business in Ketchikan By Marie-Jeanne Cadle - I just returned from a pleasant weekend in Sitka. One of the most enjoyable things about my trip was the many stores and galleries open and catering to locals even in the winter. Sitka's year round population is about 4000 people less then Ketchikan yet it manages to maintain a vibrant downtown core with a much larger variety of stores catering to the local population than we have here in Ketchikan. Yet we have more people. - More...
Monday AM - November 12, 2007

Setting the Record Straight By Meredith M. Kenny - Alaskan Congressman Don Young has proudly served his constituents in the great state of Alaska for the last 35 years. As Alaskans had honored him with seniority in the U.S. House of Representatives, from 2001 to 2007 he was given the privilege of serving the American people as the Chairman of the Transportation and Infrastructure Committee. In doing so, he became responsible for taking the lead in penning the comprehensive Safe, Accountable, Flexible, Efficient Transportation Equity Act ­ A Legacy for Users (SAFETEA-LU). - More...
Monday AM - November 12, 2007

Stop the blame game By Michelle Fry - This is in response to "If you really want to save the bears" by Denise Jausoro. While I do understand and sympathize with your situation I have to side with the bear on this one. - More...
Monday AM - November 12, 2007

Airport By Rebecca L. Simpson - Recently family members/friends had to spend the night here in Ketchikan because of mechanical problems with Alaska Airlines. - More...
Monday AM - November 12, 2007

Never Give Up By Ryan Arata - I was diagnosed with ALS at the Duke University in Durham, NC about November 2005. My progression seems to be slower than some others. - More...
Monday AM - November 12, 2007

Almost done kickin' tires on a new oil tax By Sen. Kim Elton - Here we are, approaching the end of this special session, almost ready to drive a late model '07 off the lot after trading in our low-value '06 PPT Cruiser. - More...
Monday AM - November 12, 2007

More Letters/Viewpoints
Webmail your letter or
Email Your Letter To: editor@sitnews.us

---

E-mail your news tips, news
releases & photos to:
editor@sitnews.us

SitNews
Stories in the News
©1999 - 2007
Ketchikan, Alaska

M.C. Kauffman, Webmaster/Editor
webmaster@sitnews.us

In Memory of SitNews's first editor,
Dick Kauffman
1932-2007

Locally owned & operated.
Online since 1999

Articles & photographs that appear in SitNews are protected by copyright and may not be reprinted or distributed without written permission from and payment of required fees to the proper sources.