Contact


Webmail Letters


News Tips


Search Sitnews


Copyright Info


Archives
Today's News


Alaska


Ketchikan


Top Stories


U.S. News


U.S. Politics


Stock Watch


Personal Finance


Science News


US Education News


Parenting News


Seniors News


Medical News


Health News


Fitness


Offbeat News


Online Auction News


Today In History


Product Recalls


Obituaries
Quick News Search


Alaska


Ketchikan


SE Alaska


Alaska News Links
Columns - Articles


Dave Kiffer


Arts & Entertainment


Parnassus Reviews


Jason Love


Fish Factor


Bob Ciminel


Chemical Eye On...


Rob Holston


More Columnists
Ketchikan


Our Troops
Historical Ketchikan


June Allen


Dave Kiffer


Louise B. Harrington
Recognition


Match of the Month


Asset Builders
Kid's Corner


Bob Morgan
Ketchikan Arts & Events


Ketchikan Museums


KTN Public Libraryt


Parks & Recreation


Chamber
Lifestyles


Home & Garden


Food & Drink


Arts & Culture


Book Reviews


Movie Reviews


Celebrity Gossip
On the Web


Cool Sites


Webmaster Tips


Virus Warnings
Sports


Ketchikan Links


Top Sports News
Public Records


FAA Accident Reports


NTSB Accident Reports


Court Calendar


Court Records Search


Wanted: Absconders


Sex Offender Reg.


Public Notices
Weather, Webcams


Today's Forecast


KTN Weather Data


AK Weather Map


Ketchikan Webcam


SE AK Webcams


Alaska Webcams


AK Earthquakes


Earthquakes
TV Guide


Ketchikan
Ketchikan Phone Book


Yellow Pages


White Pages
Employment


Employment
Government Links


Local Government


State & National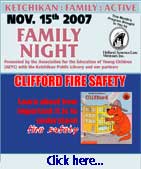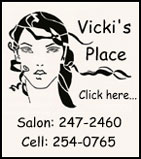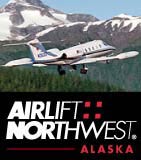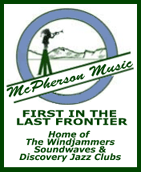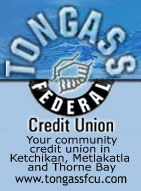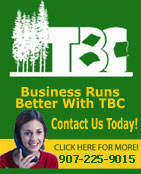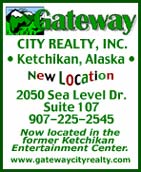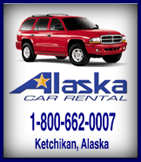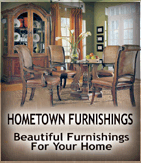 Friday
November 16, 2007

Pigmy Owl
Front Page Photo by Jim Lewis

Ketchikan: Two confirmed cases of MRSA in Ketchikan School District - The Ketchikan Gateway Borough School District (KGBSD) announced Thursday that two confirmed cases of MRSA in school district have been reported. Methicillin Resistant Staphylococcus Aureus commonly known as MRSA is a type of "staff" infection that is resistant to many antibiotics and frequently causes skin infections. If left untreated, MRSA can spread to a more serious illness stated the news release.

According to informatiion provided by the Ketchikan School District, healthy people are at a low risk of becoming infected, however, they can carry and spread microorganisms through physical contact.

According to the Center for Disease Control (CDC), Methicillin-resistant Staphylococcus aureus (MRSA) is a type of bacteria that is resistant to certain antibiotics including methicillin and other more common antibiotics such as oxacillin, penicillin and amoxicillin. Staph infections, including MRSA, typically have occured most frequently among persons in hospitals and healthcare facilities who have weakened immune systems.

MRSA infections that are acquired by persons who have not been recently (within the past year) hospitalized or had a medical procedure (such as dialysis, surgery, catheters) are known as Community-Associated MRSA (CA-MRSA) infections. Staph or MRSA infections in the community are usually manifested as skin infections, such as pimples and boils, and occur in otherwise healthy people according to the CDC.

The decision to close a school for any communicable disease should be made by school officials in consultation with local and/or state public health officials according to the Center for Disease Control's website. Quoting the website, "However, in most cases, it is not necessary to close schools because of an MRSA infection in a student. It is important to note that MRSA transmission can be prevented by simple measures such as hand hygiene and covering infections."

Special efforts are being made by the Ketchikan School District to disinfect the schools, classrooms, desks, water fountains, playground equipment, athletic equipment and other surfaces that are frequently touched and used by students and staff. According to a news release, the KGBSD is making every effort to ensure that Ketchikan's schools are clean and classrooms disinfected. - More...
Friday AM - November 16, 2007

Alaska: Air quality of the great indoors by Ned Rozell - The National Safety Council once reported that Americans spend 90 percent of their lives inside buildings. The council didn't say how Alaskans affected that number, but it's a good bet most of us spend a lot more time indoors in winter. With this inner migration comes the peril of breathing mold spores, overshot hair spray, gases wafting from new carpet, the feces of dust mites, and other indoor pollutants.

Maggie Isbell once did a study of indoor air pollution in Alaska, specifically two compounds in gasoline that often find their way into Alaska homes from engines stored near or inside the house. Isbell earned a degree with her work from the University of Alaska Fairbanks Department of Chemistry and Biochemistry. She spent one winter and one summer sampling air in Fairbanks homes and checking it for levels of benzene and toluene. Found in higher levels in Alaska gasoline than gasoline sold in the lower 48, benzene has been linked to cancer. Found in carpet glues and paints, toluene is toxic to the nervous system in high doses.

Isbell sampled the air from homes that had attached garages. She installed little air pumps in living rooms and other areas in which people spent much of their time. The pumps pulled air through a tube filled with absorbent material. Isbell later analyzed the air for concentrations of benzene and toluene, which probably entered the house through the garage.

A researcher found that indoor air quality was better in winter than in summer for homes with attached garages.
Photo by Ned Rozell

She figured that the chemicals escape from cars and smaller engines, such as those in lawn mowers, chain saws, snowmachines, weedwhackers, and motorcycles. Many of these engines allow gas to evaporate through gas caps or vapor seals. When she began the study, Isbell thought levels of benzene and toluene would be much lower in summer, when people left windows and doors open. She found the opposite. Levels of both compounds were higher in summer, though nowhere near toxic concentrations. Why was the indoor air worse in summer? - More...
Friday AM - November 16, 2007

Alaska: Cat beats odds against grizzly By BETH BRAGG - The night Banger the cat vanished, a neighbor heard the black-and-gray tabby yowling. He ran outside and saw Banger dangling from the mouth of a grizzly that had roamed into the yard and left with a cat snack.

So much for Banger, owner Allison Sayer figured.

Until two weeks ago.

Four months after disappearing into the Eagle River woods, the cat reappeared less than half a mile from where it was last seen, 2 pounds lighter but otherwise intact.

Banger's fantastic journey lasted another week, long enough for a visit to the vet and plane ride to her owner's new home in Sitka.

Sayer, 28, didn't see the "Wild Kingdom" encounter her neighbor described. Maybe a bear took the cat and lost interest, she said. Or maybe the neighbor didn't see what he thought he saw. Maybe it was a rabbit, not a cat.

What Sayer knows for sure is that a grizzly was hanging out near her home, not far from a salmon stream, early this summer. One day the bear visited her porch. A few days later, Banger went bye-bye and the neighbor told his story. - More...
Friday AM - November 16, 2007

Columns - Commentary

Tom Purcell: What does Hillary want? - Now that Hillary is running for president, I'm really confused about women.

Women have confused me since I was a kid. As the only boy, with five sisters, I learned early on that the female sex is impossible for a fellow to comprehend.

No matter what I did, my sisters were agitated with me. They said I hogged all the dessert, that I messed up the house and that I never replaced the toilet paper roll (which, I'm told, needs to be changed now and then).

My father had it worse. At least once a week he'd say something that would set one of my sisters off. As doors slammed and the house shook, he'd tell my mother, "But all I did was ask her if she wanted more carrots." - More...
Friday AM - November 16, 2007

Michael Reagan: Waving the White Flag - It has been said that there are none so blind as those who will not see. The quote is attributed by some to Jesus (Matthew 13:13): "Therefore I speak to them in parables: because they seeing see not; and hearing they hear not, neither do they understand"

That's a perfect description of Rep. Nancy Pelosi and Sen. Harry Reid, both of whom disingenuously state that that there has been no sign of progress in Iraq and that we are losing the war there and must pull up stakes and run as fast as we can with our tails between our legs.

Just what kind of blinders and ear plugs are these people wearing? Don't they realize that some of the most vehement foes of the war in Iraq such as The New York Times and the Washington Post are reporting that the surge is working and we are winning the war against al Qaeda and the other insurgents? - More...
Friday AM - November 16, 2007

Dan K. Thomasson: Bush, Congress: Strategic inaction - Americans shouldn't expect much relief from the nation's problems for the next 14 months. That would mean solving immigration, health care, Social Security, Medicare and a dozen other domestic- and foreign-policy dilemmas that cry out for attention and reform.

Neither end of the historic thoroughfare called Pennsylvania Avenue, the one connecting Congress and the president, will be much open to the other until a year from January, when there are some new occupants in the U.S. Capitol and one in the White House.

That has become clear in the last months as lines between the two branches of American democracy have hardened to the point that President Bush and Democratic leaders are threatening actions that could shut down the government. Bush has promised to prove himself fiscally responsible by finally using his veto power to waylay any appropriations bills that exceed his budget, and Democratic leaders in Congress have pledged not to give him any more money for Iraq unless the troops are to be withdrawn by the end of next year. - More...
Friday AM - November 16, 2007




Ketchikan

Ketchikan Police Report
AK Troopers Daily Dispatch
Today's Forecast
Satellite
Today's Weather Images
Marine Forecasts
Ketchikan Weather Data
Current AK Weather Map

CLASSIFIEDS

Publish ad
Please select the proper category before posting.




CLASSIFIEDS' CATEGORIES

Announcements and
Help Wanted
For Sale / Free Stuff
Garage Sales
Homes / Apts/ Property
Pets
Wanted
Lost & Found
Local Services
Publish your ad

Front Page Archives
November 2007

| | | | | | | |
| --- | --- | --- | --- | --- | --- | --- |
| S | M | T | W | T | F | S |
| 28 | 29 | 30 | 31 | 01 | 02 | 03 |
| 04 | 05 | 06 | 07 | 08 | 09 | 10 |
| 11 | 12 | 13 | 14 | 15 | 16 | 17 |
| 18 | 19 | 20 | 21 | 22 | 23 | 24 |
| 25 | 26 | 27 | 28 | 29 | 30 | |

More Front Page Archives

Viewpoints
Opinions/Letters
Basic Rules

Alaskans deserve TRUTH about Senator Ted Stevens By Bob Thorstenson, Jr. - And they surely won't find the truth in the sham website that the Alaska Democratic Party put together.

I am a current member of the Alaska Fisheries Marketing Board. We meet again in Anchorage on December 19th. I have counted at least 2 dozen inferences, untruths and intentional lies on the Alaska Democratic Party's website regarding our board and it's operations. The AFMB was put together with Saltonstahl-Kennedy funds that were supposed to be in a dedicated marketing account. - More...
Friday AM - November 16, 2007

Healthy Tradition By Jackie Williams - Many thanks go out to the organizations, businesses and volunteers that brought about the annual Ketchikan Community Health Fair. The call went out in our community for another entity to organize and manage the Health Fair: Tongass Substance Screening (TSS) stepped up to fill the need. - More...
Friday AM - November 16, 2007

Made in China By Carol Clark - I'm so tired of everything made in China or any other country. We in America can make all of the products that they make. I' tired of seeing our money go there and leaving our people out of work. - More...
Friday AM - November 16, 2007

Kayhi choir students By Char White - Kayhi music teacher Trina Elliott is having a busy year. She just returned from Craig where she accompanied 9 of her choir students who were selected to participate in the annual SE Honor Festival. This week Ms. Elliott will accompany 6 students as they participate in the All State Honor Choir in Anchorage from Nov 15-17. Seniors Coleman Alguire, Forrest Allred, Samantha MacNeith and April Souza along with Juniors Victoria Clary and Elliott Jacksch will join over 200 students from around the State Of Alaska for this event. These outstanding musicians were selected from approximately 1000 students who submitted audition tapes. - More...
Wednesday AM - November 14, 2007

Mr. Pork Barrel By Charlotte Tanner - The fact that Ms.Meredith M. Kenny, Communications Director, Office of Rep. Don Young, has been ordered to write this blurb touting the merits of Don(Mr. Pork Barrel) Young, gives me great hope that Mr. Young is actually afraid for his job. I fervently hope he does lose it! - More...
Wednesday AM - November 14, 2007

Year round business in Ketchikan By Marie-Jeanne Cadle - I just returned from a pleasant weekend in Sitka. One of the most enjoyable things about my trip was the many stores and galleries open and catering to locals even in the winter. Sitka's year round population is about 4000 people less then Ketchikan yet it manages to maintain a vibrant downtown core with a much larger variety of stores catering to the local population than we have here in Ketchikan. Yet we have more people. - More...
Monday AM - November 12, 2007

Setting the Record Straight By Meredith M. Kenny - Alaskan Congressman Don Young has proudly served his constituents in the great state of Alaska for the last 35 years. As Alaskans had honored him with seniority in the U.S. House of Representatives, from 2001 to 2007 he was given the privilege of serving the American people as the Chairman of the Transportation and Infrastructure Committee. In doing so, he became responsible for taking the lead in penning the comprehensive Safe, Accountable, Flexible, Efficient Transportation Equity Act ­ A Legacy for Users (SAFETEA-LU). - More...
Monday AM - November 12, 2007

Stop the blame game By Michelle Fry - This is in response to "If you really want to save the bears" by Denise Jausoro. While I do understand and sympathize with your situation I have to side with the bear on this one. - More...
Monday AM - November 12, 2007

Airport By Rebecca L. Simpson - Recently family members/friends had to spend the night here in Ketchikan because of mechanical problems with Alaska Airlines. - More...
Monday AM - November 12, 2007

Never Give Up By Ryan Arata - I was diagnosed with ALS at the Duke University in Durham, NC about November 2005. My progression seems to be slower than some others. - More...
Monday AM - November 12, 2007

Almost done kickin' tires on a new oil tax By Sen. Kim Elton - Here we are, approaching the end of this special session, almost ready to drive a late model '07 off the lot after trading in our low-value '06 PPT Cruiser. - More...
Monday AM - November 12, 2007

More Letters/Viewpoints
Webmail your letter or
Email Your Letter To: editor@sitnews.us

---

E-mail your news tips, news
releases & photos to:
editor@sitnews.us

SitNews
Stories in the News
©1999 - 2007
Ketchikan, Alaska

M.C. Kauffman, Webmaster/Editor
webmaster@sitnews.us

In Memory of SitNews's first editor,
Dick Kauffman
1932-2007

Locally owned & operated.
Online since 1999

Articles & photographs that appear in SitNews are protected by copyright and may not be reprinted or distributed without written permission from and payment of required fees to the proper sources.