Contact


Webmail Letters


News Tips


Search Sitnews


Copyright Info


Archives
Today's News


Alaska


Ketchikan


Top Stories


U.S. News


U.S. Politics


Stock Watch


Personal Finance


Science News


US Education News


Parenting News


Seniors News


Medical News


Health News


Fitness


Offbeat News


Online Auction News


Today In History


Product Recalls


Obituaries
Quick News Search


Alaska


Ketchikan


SE Alaska


Alaska News Links
Columns - Articles


Dave Kiffer


Arts & Entertainment


Parnassus Reviews


Jason Love


Fish Factor


Bob Ciminel


Chemical Eye On...


Rob Holston


More Columnists
Ketchikan


Our Troops
Historical Ketchikan


June Allen


Dave Kiffer


Louise B. Harrington
Recognition


Match of the Month


Asset Builders
Kid's Corner


Bob Morgan
Ketchikan Arts & Events


Ketchikan Museums


KTN Public Libraryt


Parks & Recreation


Chamber
Lifestyles


Home & Garden


Food & Drink


Arts & Culture


Book Reviews


Movie Reviews


Celebrity Gossip
On the Web


Cool Sites


Webmaster Tips


Virus Warnings
Sports


Ketchikan Links


Top Sports News
Public Records


FAA Accident Reports


NTSB Accident Reports


Court Calendar


Court Records Search


Wanted: Absconders


Sex Offender Reg.


Public Notices
Weather, Webcams


Today's Forecast


KTN Weather Data


AK Weather Map


Ketchikan Webcam


SE AK Webcams


Alaska Webcams


AK Earthquakes


Earthquakes
TV Guide


Ketchikan
Ketchikan Phone Book


Yellow Pages


White Pages
Employment


Employment
Government Links


Local Government


State & National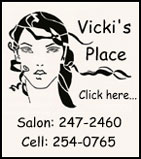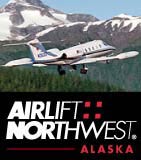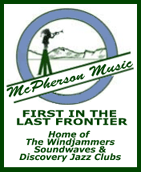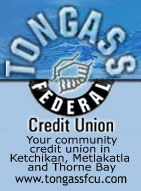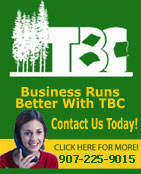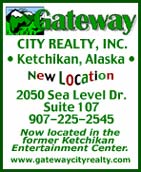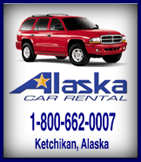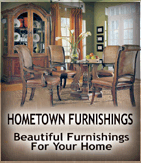 Monday
November 19, 2007

Silhouette
Don Nickich at Helm Creek
Front Page Photo by Karen Galloway

Northwest: Cutting-edge DNA 'fin-printing' project for salmon launched - Some salmon make one heck of a commute.

The record holder in the Pacific Northwest, for example, is a steelhead that was tagged in the Clearwater River, Idaho, in April 2003. A year and a half later, it was caught off the southern Kuril Islands near Japan. The most direct route between those two points ­ as the crow flies, as they say - is 4,200 miles. Imagine fish that make it that far then turn around and travel back to their home streams in order to spawn.

Sockeye salmon race up their native Alaskan stream to spawn. Being able to tell this population of salmon from others is the goal of an project, funded by the Gordon and Betty Moore Foundation, to gather genetic information about Pacific salmon and compile it into an international database.
Photo Credit: Thomas Quinn

The ability of salmon to migrate such extraordinary distances makes it hard at a management level to know whose fish are whose and at a biological level to unravel the mystery of their ocean migration.

A $4.1 million effort just launched by the University of Washington's School of Aquatic and Fishery Sciences aims to help by gathering genetic information for thousands upon thousands of Pacific Rim salmon populations and creating open-access databases for managers, treaty-makers and scientists.

Jim and Lisa Seeb, known for their groundbreaking work identifying salmon populations using genetic markers, joined the UW this fall as research professors. Genetic markers are key bits of a fish's DNA that, when compared to the same spots on the DNA of other fish, can reveal if they are from the same population or not.

Genetic markers are being employed to study the human genome. The process, sometimes referred to as DNA fingerprinting in humans, could be called DNA "fin-printing" for fish when a bit of tissue from a fin is used for the analysis. - More...
Monday AM - November 19, 2007

Alaska: Gov. Names Winfree to Alaska Supreme Court - Governor Sarah Palin on Friday selected Fairbanks attorney Daniel E. Winfree as her first appointment to the Alaska Supreme Court. Winfree is the 19th justice appointed to the court.

Governor Sarah Palin and Daniel E. Winfree
Photo courtesy Office of the Governor

"In his life and his legal career, Daniel Winfree has demonstrated an impressive intellect, a generous heart and a profound respect for the legal system and Constitution it relies on to guide civil life in Alaska," Governor Palin said. "I am gratified at the opportunity to place this fine man and outstanding attorney on the Alaska Supreme Court, and am confident he will serve the people of the state with wisdom and integrity."- More...
Monday AM - November 19, 2007

Fish Factor: Extra cash, Bye to 'but, Famous salmon becomes compost, & Smart Gear winners by LAINE WELCH - Alaska fishermen could be getting some nice retro payments for their 2007 salmon catches. The prices advanced this summer at the docks were for the most part disappointing, but fishermen who receive bonuses based on salmon sales should soon see some extra cash.

Sales of Alaska salmon are tracked according to categories, such as fresh or frozen, fillets, roe and canned. Total May through August sales of all Alaska salmon were $380 million, up nine percent from last year ($347 million), according to the 2007 Alaska Salmon Price Report by the Dept. of Revenue. - More...
Monday AM - November 19, 2007

National: U.S. Senate Passes Bill to Combat ID Theft - The United States Senate has approved the Identity Theft Enforcement and Restitution Act (S. 2168), a measure co-sponsored by Senator Ted Stevens (R-Alaska). The legislation implements recommendations from the President's Identity Theft Task Force, and is crafted to provide the law enforcement community with improved tools and increased penalties to better combat identity theft and other cyber crime.

"Millions of Americans and thousands of Alaskans fall victim to identity theft every year. It can take months or even years to restore their financial health," said Senator Stevens. "It is important that Congress give law enforcement the necessary tools to combat identity theft, and S. 2168 is a critical step forward in the fight against this growing epidemic." - More...
Monday AM - November 19, 2007

Ketchikan: Property tax exemption forms due November 31st - Senior Citizen and Disabled Veteran 2008 property tax exemption application forms were scheduled to be mailed November 16th. Qualified applicants include senior citizens who turn 65 on or before December 31, 2007; widows or widowers age 60 - 64 of previously qualified applicants; and veterans with a documented service-related disability of at least 50%. - More...
Monday - November 19, 2007

Columns - Commentary

Dave Kiffer: But It's a Dry Rain! - One of the most interesting weather related phrases I have ever heard is "yes, but it is a dry heat."

No, no one ever says that in Ketchikan. Here all weather, whether it is zero degrees or 100 degrees, is some form of wet.

But you frequently hear it to justify the "skin bake" they call weather in places like Las Vegas (which is Spanish for "more sunscreen, por favor" or Phoenix (which is named after a mythical bird which is pretty much always on fire).

I remember one warm day in Las Vegas many, many, many years ago where I was broiling away under 119-degree skies and one of my co-travelers said "Thank God, it's a dry heat."

All I could think about was the fact that it was so hot that the mosquitoes were exploding into little aerial flame balls right before my eyes. Thank Vulcan, indeed.- More...
Monday AM - November 19, 2007

Preston MacDougall: Chemical Eye on Face Implants - Dow Chemical gained unwanted notoriety with their silicone breast implants. More recently, I imagine that public perception of Dow perked-up considerably after their creative introduction of the human element (Hu) gave chemistry a much-needed face transplant.

You may have seen this commercial. With violins sweetly serenading, it begins with "For each of us, there is a moment of discovery." As much as I wish it were true, the narrator optimistically assumes that all viewers have discovered the knowledge that every material change happening while "we see life unfold" is chemical in nature.

Then, to plug the company not just the science, and to tug at the heartstrings of viewers and customers, the narrator makes a concession. In a voice as soft and warm as the violins, we are told that " in the dazzling brilliance of this knowledge, we may overlook the element not listed on the chartThe missing element is the human element. And when we add it to the equation, the chemistry changes. Every reaction is different." - More...
Monday AM - November 19, 2007

Rob Holston: Aspartame Part 2 - The chemical sweetener, Aspartame (google aspartame), is also known as NutraSweet and Equal. It is now consumed by millions of people nation and worldwide. What may surprise you is that it was NOT formulated by dedicated research teams dedicated to seeking a healthy no sugar substitute for the surging numbers of adults and children suffering from diabetes, obesity or blood sugar problems. Aspartame is the result of an accident, a laboratory bungle that hit the big time faster than the Beatles invasion from England.

James Schlatter, Ph.D. was conducting research for the G.D. Searle Company on an ulcer treatment drug. In December 1965 Dr. Schlatter mixed a substance in a container with methanol (wood alcohol). Some of the substance accidentally spilled onto part of the flask. After handling the flask, the substance was now on his fingers. Moments later the Dr. licked his fingers to pick up a piece of paper and noticed a decidedly strong "sweet" taste. He realized that the sweetness had come from the contents of his experiment and was the birth of what we now consume as Aspartame, NutraSweet or Equal. - More...
Monday AM - November 19, 2007




Public Meeting

Monday, November 19, 2007 - Ketchikan Borough Assembly regular meeting - City Council Chambers at 5:30 pm.
Agenda & Information Packets

Ketchikan

Ketchikan Police Report
AK Troopers Daily Dispatch
Today's Forecast
Satellite
Today's Weather Images
Marine Forecasts
Ketchikan Weather Data
Current AK Weather Map

CLASSIFIEDS

Publish ad
Please select the proper category before posting.




CLASSIFIEDS' CATEGORIES

Announcements and
Help Wanted
For Sale / Free Stuff
Garage Sales
Homes / Apts/ Property
Pets
Wanted
Lost & Found
Local Services
Publish your ad

More Front Page Archives

Viewpoints
Opinions/Letters
Basic Rules

Four-wheeler Damage By Dave Person - Anyone wanting to understand why many people dislike 4-wheelers and their riders should go take a look at the lawn in front of North Point Higgins School. On Saturday night some moron drove a 4-wheeler past the barriers and tore up the lawn riding his machine up and down the hill. What a thoughtless dope! - More...
Monday AM - November 19, 2007

A simple request By Pamela Helgesen - I have a daughter in Schonebar Middle School. I am writing to you about a concern I have about the MRSA at our schools. I understand hand washing is very important and is a very good idea. - More...
Monday AM - November 19, 2007

Scam By Linda C. Ibarra - I am always entering sweepstakes sponsored by Publishers Clearing House and Readers Digest. This is the second time I've received a scam check. - More...
Monday AM - November 19, 2007

Alaskans deserve TRUTH about Senator Ted Stevens By Bob Thorstenson, Jr. - And they surely won't find the truth in the sham website that the Alaska Democratic Party put together.

I am a current member of the Alaska Fisheries Marketing Board. We meet again in Anchorage on December 19th. I have counted at least 2 dozen inferences, untruths and intentional lies on the Alaska Democratic Party's website regarding our board and it's operations. The AFMB was put together with Saltonstahl-Kennedy funds that were supposed to be in a dedicated marketing account. - More...
Friday AM - November 16, 2007

Healthy Tradition By Jackie Williams - Many thanks go out to the organizations, businesses and volunteers that brought about the annual Ketchikan Community Health Fair. The call went out in our community for another entity to organize and manage the Health Fair: Tongass Substance Screening (TSS) stepped up to fill the need. - More...
Friday AM - November 16, 2007

Made in China By Carol Clark - I'm so tired of everything made in China or any other country. We in America can make all of the products that they make. I' tired of seeing our money go there and leaving our people out of work. - More...
Friday AM - November 16, 2007

Kayhi choir students By Char White - Kayhi music teacher Trina Elliott is having a busy year. She just returned from Craig where she accompanied 9 of her choir students who were selected to participate in the annual SE Honor Festival. This week Ms. Elliott will accompany 6 students as they participate in the All State Honor Choir in Anchorage from Nov 15-17. Seniors Coleman Alguire, Forrest Allred, Samantha MacNeith and April Souza along with Juniors Victoria Clary and Elliott Jacksch will join over 200 students from around the State Of Alaska for this event. These outstanding musicians were selected from approximately 1000 students who submitted audition tapes. - More...
Wednesday AM - November 14, 2007

Mr. Pork Barrel By Charlotte Tanner - The fact that Ms.Meredith M. Kenny, Communications Director, Office of Rep. Don Young, has been ordered to write this blurb touting the merits of Don(Mr. Pork Barrel) Young, gives me great hope that Mr. Young is actually afraid for his job. I fervently hope he does lose it! - More...
Wednesday AM - November 14, 2007

Year round business in Ketchikan By Marie-Jeanne Cadle - I just returned from a pleasant weekend in Sitka. One of the most enjoyable things about my trip was the many stores and galleries open and catering to locals even in the winter. Sitka's year round population is about 4000 people less then Ketchikan yet it manages to maintain a vibrant downtown core with a much larger variety of stores catering to the local population than we have here in Ketchikan. Yet we have more people. - More...
Monday AM - November 12, 2007

Setting the Record Straight By Meredith M. Kenny - Alaskan Congressman Don Young has proudly served his constituents in the great state of Alaska for the last 35 years. As Alaskans had honored him with seniority in the U.S. House of Representatives, from 2001 to 2007 he was given the privilege of serving the American people as the Chairman of the Transportation and Infrastructure Committee. In doing so, he became responsible for taking the lead in penning the comprehensive Safe, Accountable, Flexible, Efficient Transportation Equity Act ­ A Legacy for Users (SAFETEA-LU). - More...
Monday AM - November 12, 2007

Stop the blame game By Michelle Fry - This is in response to "If you really want to save the bears" by Denise Jausoro. While I do understand and sympathize with your situation I have to side with the bear on this one. - More...
Monday AM - November 12, 2007

Airport By Rebecca L. Simpson - Recently family members/friends had to spend the night here in Ketchikan because of mechanical problems with Alaska Airlines. - More...
Monday AM - November 12, 2007

Never Give Up By Ryan Arata - I was diagnosed with ALS at the Duke University in Durham, NC about November 2005. My progression seems to be slower than some others. - More...
Monday AM - November 12, 2007

Almost done kickin' tires on a new oil tax By Sen. Kim Elton - Here we are, approaching the end of this special session, almost ready to drive a late model '07 off the lot after trading in our low-value '06 PPT Cruiser. - More...
Monday AM - November 12, 2007

More Letters/Viewpoints
Webmail your letter or
Email Your Letter To: editor@sitnews.us

---

E-mail your news tips, news
releases & photos to:
editor@sitnews.us

SitNews
Stories in the News
©1999 - 2007
Ketchikan, Alaska

M.C. Kauffman, Webmaster/Editor
webmaster@sitnews.us

In Memory of SitNews's first editor,
Dick Kauffman
1932-2007

Locally owned & operated.
Online since 1999

Articles & photographs that appear in SitNews are protected by copyright and may not be reprinted or distributed without written permission from and payment of required fees to the proper sources.