Contact


Webmail Letters


News Tips


Search Sitnews


Copyright Info


Archives
Today's News


Alaska


Ketchikan


Top Stories


U.S. News


U.S. Politics


Stock Watch


Personal Finance


Science News


US Education News


Parenting News


Seniors News


Medical News


Health News


Fitness


Offbeat News


Online Auction News


Today In History


Product Recalls


Obituaries
Quick News Search


Alaska


Ketchikan


SE Alaska


Alaska News Links
Columns - Articles


Dave Kiffer


Parnassus Reviews


Fish Factor


Chemical Eye On...


Bob Ciminel


Rob Holston


More Columnists
Ketchikan


Our Troops
Historical Ketchikan


June Allen


Dave Kiffer


Louise B. Harrington
Recognition


Match of the Month


Asset Builders
Kid's Corner


Bob Morgan
Ketchikan Arts & Events


Ketchikan Museums


KTN Public Libraryt


Parks & Recreation


Chamber
Lifestyles


Home & Garden


Food & Drink


Arts & Culture


Book Reviews


Movie Reviews


Celebrity Gossip
On the Web


Cool Sites


Webmaster Tips


Virus Warnings
Sports


Ketchikan Links


Top Sports News
Public Records


FAA Accident Reports


NTSB Accident Reports


Court Calendar


Court Records Search


Wanted: Absconders


Sex Offender Reg.


Public Notices
Weather, Webcams


Today's Forecast


KTN Weather Data


AK Weather Map


Ketchikan Webcam


SE AK Webcams


Alaska Webcams


AK Earthquakes


Earthquakes
TV Guide


Ketchikan
Ketchikan Phone Book


Yellow Pages


White Pages
Employment


Employment
Government Links


Local Government


State & National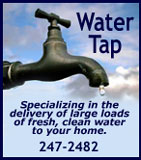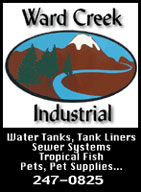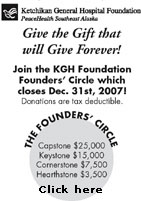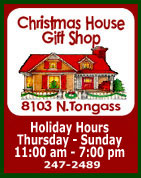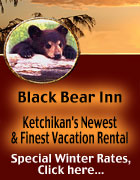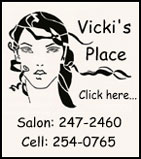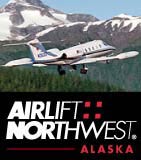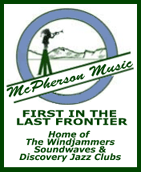 Tuesday
November 27, 2007



Matanuska and the Kennicott
The Matanuska and the Kennicott in drydock...
Front Page Photo by Carl Thompson

National: Energy issues line the road through the primaries By JAMES O'TOOLE - Oil prices flirting with $100 a barrel, warnings of climate change and holiday road trips fueled by gas topping $3 a gallon are combining to give energy issues unprecedented prominence in the presidential campaign.

"The bottom line for us, we're happy everybody is talking about it," said David Willett, national press secretary for the Sierra Club. "Even in '04, while there was a clear difference between the candidates, it wasn't really a campaign issue."

The Republicans, with notable exceptions, have concentrated on the dangers to the nation's strategic and economic security of relying on energy from the Middle East.

The Democrats, while embracing those same arguments, have placed much greater emphasis on the threat of global warming. - More...
Tuesday AM - November 27, 2007

National: Americans keep driving despite rising gas prices By ELWIN GREEN - Now that gasoline has topped $3 a gallon, are Americans cutting back by driving less?

Not much, it seems. And the reasons why are rather simple, experts say.

"Gasoline is a commodity with inelastic demand," said Daniel Howard, chair of the marketing at Southern Methodist University's Cox School of Business in Dallas. Demand for gasoline does not rise and fall in step with prices, which can change daily, because it is rooted in routines that don't change, like the need to go to work.

"One of the last things that is going to be cut back on with rising prices is driving," he said. - More...
Tuesday AM - November 27, 2007

National: Injury report shows all-terrain vehicles not child's play - All-terrain vehicles (ATVs) pose a serious risk of injury and even death, according to the largest study ever conducted of ATV injuries in children. The findings were presented Monday at the annual meeting of the Radiological Society of North America (RSNA).

"Our experience shows that children's use of ATVs is dangerous and should be restricted," said Chetan C. Shah, M.D., radiology fellow at the University of Arkansas for Medical Sciences and Arkansas Children's Hospital in Little Rock. - More...
Tuesday AM - November 27, 2007

Fish Factor: 1,000th seafood item earns eco-distinction, Go Argo!, and Maggot mix makes fish meal By LAINE WELCH - Green Hot Alaska Pollock Roe by Trident Seafoods is the latest product to merit an eco-label by the international Marine Stewardship Council. The roe item, set to hit supermarket shelves throughout Japan, also marks an amazing milestone - it is the 1,000th seafood item to earn that eco-distinction.

Ten years ago the London-based MSC created its program to certify fisheries that meet strict management and environmental guidelines. Seafood products bearing the blue MSC brand provide a competitive edge for wild seafood in many world markets.

Demand for eco-seafood items has been explosive in recent years, fuelled by pledges from huge buyers like Wal-Mart and Disney to only purchase seafoods that come from well managed fisheries. One hundred seafood products merited the MSC label in 2004. By February of 2007 the number reached 500, then quickly doubled, said Brad Ack, MSC Regional Director for the Americas. - More...
Tuesday AM - November 27, 2007

Science: Gene study supports single main migration across Bering Strait; Siberians and Native Americans share unique genetic variant - Did a relatively small number of people from Siberia who trekked across a Bering Strait land bridge some 12,000 years ago give rise to the native peoples of North and South America?

The U-M study, which analyzed genetic data from 29 Native American populations, suggests a Siberian origin is much more likely than a South Asian or Polynesian origin.
Credit: University of Michigan

Or did the ancestors of today's native peoples come from other parts of Asia or Polynesia, arriving multiple times at several places on the two continents, by sea as well as by land, in successive migrations that began as early as 30,000 years ago? - More...
Tuesday AM - November 27, 2007

Alaska Science: The Thin Line Between Alaska and Canada By NED ROZELL - Marked by metal cones and a clear-cut swath 20 feet wide, Alaska's border with Canada is one of the great feats of wilderness surveying.

A surveying crew marks the 141st Meridian between Canada and Alaska in 1912.
Photo courtesy of the NOAA Photo Library.

The boundary between Alaska and Canada is 1,538 miles long. The line is obvious in some places, such as the Yukon River valley, where crews have cut a straight line through forest on the 141st Meridian. The boundary is invisible in other areas, such as the summit of 18,008-foot Mt. St. Elias. In the early 1900s, workers cemented boundary monuments made of aluminum-bronze and standing 2.5-feet tall along much of the border's length. - More...
Tuesday AM- November 27, 2007

Alaska Science: New research: 2002 Alaskan quake left 7 areas of California stirred but not shaken - Earth tremors not linked to volcanic activity first turned up in seismic observations several years ago, but those tremors were almost exclusively in subduction zones such as the Cascadia region off the coast of the Pacific Northwest.

New research has found evidence of tremors along non-subduction zone faults in seven California locations. The tremors immediately followed the magnitude 7.8 Denali earthquake in Alaska on Nov. 3, 2002 and are linked to that quake even though they are as much as 2,400 miles from its epicenter. - More...
Tuesday AM - November 27, 2007

Columns - Commentary

DeAnn Turner: One gift that truly does keep on giving - It's that time of year again - do you hear that sound? No it's not the jingle jangle of sleigh bells, it's the sound of cash registers and credit card machines adding up our holiday purchases.

During the holidays, advertisers would like us to believe that unless we buy the latest electronic gadget or hottest new toy for our children and loved ones; we will be remembered as the Grinch who stole Christmas. If you are like me, I'm sure you have memories of planning months in advance to find the "perfect gift" for your son or daughter only to discover them having more fun with the wrapping paper and the box the gift came in. - More...
Tuesday AM - November 27, 2007

Arts & Entertainment

Parnassas Book Review: ENGLISH CREEK A Review by George R. Pasley - Over this past year I have enjoyed reading the novels of Ivan Doig. Born in Montana, current resident of Washington, Ivan's historical novels feature wonderful character development and a wide variety of writing styles. Most of them are set in Montana, in the time since statehood.

I want to share one scene from one novel with you. The novel is "English Creek," published in 1984 by Scribner, printed in paperback in 2005.

English Creek is the name of a fictional rural community. It is a first person narrative told by Jick (short for Jarrick) McCaskill. It narrates the summer months of Jick's 14th year of age. His older brother, Alec, is away for the summer- and for good, it turns out- working on the big ranch in the valley. His father, Varick, is a forest ranger. His mother, Beth, is portrayed as a no-nonsense farm wife. Thought the only woman in the household, she certainly held her own. The men in the story are always on their toes as far as Beth is concerned. - More...
Tuesday AM - November 27, 2007

Ketchikan: The Arts This Week - This week in Ketchikan the 9th Annual Enchanted Forest Auction and Dance will be held Saturday, December 1st, 2007, from 6:30 pm to Midnight. Come out to Ted Ferry Civic Center for an evening of dining, dancing, and entertainment. Dinner will be catered by the landing, no-host cocktails will be available, and live and silent auctions will be held. Auction proceeds benefit the Chamber of Commerce, and other local non-profit organizations. Open to the public, tickets cost $35 per person, or tables of 8 for $250. Tickets available at Silver Basin, The Home Office, Exploration Gallery and Gifts, Tongass Substance Screening, or call the Greater Ketchikan Chamber of Commerce and charge by phone 225-3184.

"Nobody is Perfect, Sweet William." Have you ever wondered how the fanciful melodrama the "Fish Pirate's Daughter" got started? Find out on Friday, November 30th at the Discovery Center. John Shay has been involved since the beginning (45 years ago!) and will share the history of Ketchikan's most famous hometown production. For more information, call 228-6220.

Prince of Wales Island Grind. December 1st, (The First Saturday of Every month). For the community - by the community. Come see local talent! Call the Prince of Wales Chamber of Commerce for more information. - More...
Tuesday AM - November 27, 2007




Ketchikan

Ketchikan Police Report
AK Troopers Daily Dispatch
Today's Forecast
Satellite
Today's Weather Images
Marine Forecasts
Ketchikan Weather Data
Current AK Weather Map

CLASSIFIEDS

Publish ad
Please select the proper category before posting.




CLASSIFIEDS' CATEGORIES

Announcements and
Help Wanted
For Sale / Free Stuff
Garage Sales
Homes / Apts/ Property
Pets
Wanted
Lost & Found
Local Services
Publish your ad

More Front Page Archives

Viewpoints
Opinions/Letters
Basic Rules

RE: Invasive Plant Species By Tom Heutte - The USDA Forest Service is acting to counter the threats posed by invasive species to our natural ecosystems. Invasive plants can upset the balance of nature in a variety of ways. We have surveyed much of the Tongass National Forest for invasive plants and are in the early stages of managing invasive plant populations on the Forest. - More...
Wednesday AM - November 27, 2007

RE: Relief is in site By Kara Jeanne Blazier - Mr. Jaehnert, I agree at first glance the Fair Tax aka Federal Consumption Tax is a scary prospect when one considers a 23-30% tax on consumable goods, but once one takes the time to delve into the particulars of this tax system it becomes a little more exciting. - More...
Wednesday AM - November 27, 2007

Bachmann has never supported a federal sales tax By Rich Dunn - Today, Sit News published a viewpoint piece by Paul Jaehnert called, "Relief is in sight". - More...
Wednesday AM - November 27, 2007

Youth and Ketchikan - something to do! By Jose Sambrano - I totally agree with Tryg Westergard. We do need places for ATVr's to ride. We would like to invite you to the KYI Leadership meeting Wednesday 11/28, 6:00pm at 640 Park Avenue, across from the American Legion so that we can help you with reaching youth. - More...
Wednesday AM - November 27, 2007

Girls Next Door By Kim Quinn - For those hundreds of people who came out to see Holly, Bridget and Kendra when E! was filming The Girls Next Door earlier this year - the Ketchikan / Craig episode is scheduled to air December 23rd. Special thanks to KJ, Mike Elerding, Craig Elementary School, Barnaby's, Cape Fox, Captain Mike Holman, Ruth Ann's, Good Fortune and everyone else who helped out that week. - More...
Wednesday AM - November 27, 2007

Local Politics By Samuel Bergeron - Good policy is made when we include all segments of the community on our Boards and Commissions.

Mike Painter made a motion at last Monday nights Assembly meeting to exclude Charlene Dima from participating in the Borough s Planning Steering Committee because of her involvement as a sponsor of the Jewelry Store Initiative. This should cause all of us to wonder why a member of the Borough Assembly is trying to exclude Charlene, a member of a free and open society who has the right to bring forward ballot initiatives, from the downtown planning process. - More...
Tuesday AM - November 27, 2007

South Tongass Cleanup By Jerry Cegelske - In April of 2003, I took a ride with Richard Burton who gave me what was known to others in the Borough as "The Burton Tour". This was not a tour for tourists, although some may have been interested in it. We started one morning at the end of North Tongass at Settler's Cove. Sadly to say, we didn't get very far before Dick told me to pull over and check out trash that had been dumped at one of the pull outs. It was inspected and marked on the map. Sometimes we only traveled a block or so before we stopped again to view more trash that had been dumped. It was amazing how much trash had been dumped along the road. Pull outs, Whipple Creek, Mud Bight, and other areas were littered. - More...
Tuesday AM - November 27, 2007

T.A.L.K event focuses on need for teen facility (ies) By Karen Eakes - One idea continually comes up at T.A.L.K. (Teens and Adults Linking in Ketchikan) events no matter what the stated topic happens to be-the need for some kind of teen " after school hours" facility that will provide a place for teens to gather and have a safe place to "hang-out," study, and visit. - More...
Tuesday AM - November 27, 2007

Are the roads done?? By Charles Edwardson - I am interested in why Secon paved the streets and then proceed to continuously cut holes in the new pavement and fill in their patch work with concrete. Concrete is much harder than asphalt these two materials do not seem to go together, I am not a highly qualified road worker but my suspicion is these areas will be a constant maintenance hassle. That is just an observation as I said I am not a highly qualified road worker. This section of road may or may not be done I do not know, but if it is I think this city has been taken for a ride. This undoubtedly is a very technical job, I cannot even imagine the logistics and man power this kind of job demands. But after over a year I would have expected a better looking product. I am referring to the section of road from the airport parking lot to A&P. - More...
Tuesday AM - November 27, 2007

ATV 4-Wheelers By Phil McElroy - I have read and tried to digest the 4-wheeler complaints posted on Sitnews. I have a couple of suggestions...

Parents: Please heed and follow the manufacturers recommendation that no person under the age of 16 years old should operate a 4-wheeler. - More...
Tuesday AM - November 27, 2007

4-Wheelers By Katie Shull - I see the problems that both sides of this discussion have brought out. I understand, having grown up here, that there are few places where kids and teenagers are allowed to ride ATV's or other such equipment. However, this does not excuse the inappropriate and dangerous use of ATV's anywhere. - More...
Tuesday AM - November 27, 2007

4 wheelers By Danielle Diggins - I agree with everyone on both sides. When I lived in Ketchikan before they shut down Whipple, it was the place to go, but we always had someone ask us if we had been in the pits where the blasting agents are. Of course we never went in there but other kids had because of hills and what not. - More...
Tuesday AM - November 27, 2007

4-Wheelers By Jen Brewer - Regarding the issue of the use of 4-wheelers and snowmachines; it's not just kids that need something to do. I'm an adult, and the happy owner of a 4-wheeler. It's good, clean fun. (if you don't believe me, come over when we get some snow and listen to the kids squealing with delight when I pull them on their sled with my 4-wheeler) - More...
Tuesday AM - November 27, 2007

Relief is in sight By Paul G. Jaehnert - For those low-wage earners who are having trouble keeping a roof over their head and putting meals on the table, relief is in sight. - More...
Tuesday AM - November 27, 2007

Giving Thanks By Mark O'Brien - I am sitting here at Seattle's Swedish Hospital, looking out the window on a clear, crisp Thanksgiving morning. It couldn't be more appropriate to be here today, this traditional day of giving thanks. - More...
Monday AM - November 26, 2007

Snowmachine people By Robert McRoberts - Mr. Moen's letter really was quite mean. As Mr. Ferry stated, we are a large group of people in this community - snowmachine people, that is. - More...
Monday AM - November 26, 2007

4-Wheelers By Selena Hockema - I agree with Tryg all the way!! There is no place here in Ketchikan for kids to go hang out and be kids. There are lots of problems with kids drinking and experimenting with drugs and it is sad to see nothing happening to change this. - More...
Monday AM - November 26, 2007

4-Wheelers and Snowmachines By Lee Caskey - I am guessing that some folks don't fully comprehend the limitations of this island. I've been around here for several years so let me fill you in on a bit o' history... More...
Monday AM - November 26, 2007

4-wheeler damage By Dave Person - When I posted my note on 4-wheeler damage, I knew someone like Mr. Westergard would mention the "it takes a village to raise a child" business. If you feel that strongly about it, get started doing something. Find a piece of land that is far enough away from homes so that residents aren't irritated by the constant whining of 4-wheeler and dirt bike engines or the inevitable mud bog eyesore the riding park will become. Then figure out how much it would cost to build the trails and purchase insurance in case of accidents. Then bring your proposal to the borough, council or some granting agencies and see if anybody else likes your idea. - More...
Monday AM - November 26, 2007

More Letters/Viewpoints
Webmail your letter or
Email Your Letter To: editor@sitnews.us

---

E-mail your news tips, news
releases & photos to:
editor@sitnews.us

SitNews
Stories in the News
©1999 - 2007
Ketchikan, Alaska

M.C. Kauffman, Webmaster/Editor
webmaster@sitnews.us

In Memory of SitNews' first editor,
Dick Kauffman
1932-2007

Locally owned & operated.
Online since 1999

Articles & photographs that appear in SitNews are protected by copyright and may not be reprinted or distributed without written permission from and payment of required fees to the proper sources.