Contact


Webmail Letters


News Tips


Search Sitnews


Copyright Info


Archives
Today's News


Alaska


Ketchikan


Top Stories


U.S. News


U.S. Politics


Stock Watch


Personal Finance


Science News


US Education News


Parenting News


Seniors News


Medical News


Health News


Fitness


Offbeat News


Online Auction News


Today In History


Product Recalls


Obituaries
Quick News Search


Alaska


Ketchikan


SE Alaska


Alaska News Links
Columns - Articles


Dave Kiffer


Arts & Entertainment


Parnassus Reviews


Jason Love


Fish Factor


Bob Ciminel


Chemical Eye On...


Rob Holston


More Columnists
Ketchikan


Our Troops
Historical Ketchikan


June Allen


Dave Kiffer


Louise B. Harrington
Recognition


Match of the Month


Asset Builders
Kid's Corner


Bob Morgan
Ketchikan Arts & Events


Ketchikan Museums


KTN Public Libraryt


Parks & Recreation


Chamber
Lifestyles


Home & Garden


Food & Drink


Arts & Culture


Book Reviews


Movie Reviews


Celebrity Gossip
On the Web


Cool Sites


Webmaster Tips


Virus Warnings
Sports


Ketchikan Links


Top Sports News
Public Records


FAA Accident Reports


NTSB Accident Reports


Court Calendar


Court Records Search


Wanted: Absconders


Sex Offender Reg.


Public Notices
Weather, Webcams


Today's Forecast


KTN Weather Data


AK Weather Map


Ketchikan Webcam


SE AK Webcams


Alaska Webcams


AK Earthquakes


Earthquakes
TV Guide


Ketchikan
Ketchikan Phone Book


Yellow Pages


White Pages
Employment


Employment
Government Links


Local Government


State & National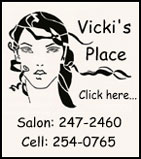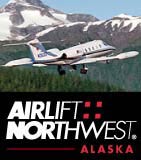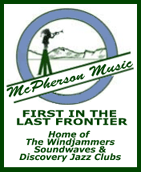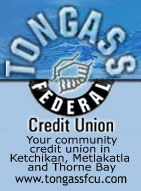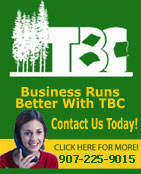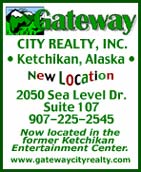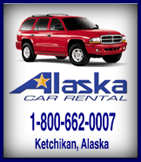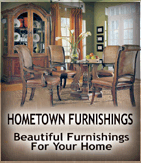 Monday
November 26, 2007



Tongass Reflections
Front Page Photo by Amanda Houts

Ketchikan: Houseboat Saved From Sinking - The Coast Guard saved a houseboat near Ketchikan from sinking early Saturday morning after it began taking on water Friday evening.

Water level in houseboat that was saved near Ketchikan from sinking...
Photo courtesy USCG

Responders from Coast Guard Station Ketchikan, Marine Safety Detachment Ketchikan and Southeast Alaska Petroleum Resource Organization (SEAPRO) quickly arrived on scene Friday night approximately 10 miles northeast of Ketchikan in Coon Cove where they found the houseboat owned by Evergreen Timber LLC taking on water.

The houseboat was tied to the shore and grounded taking on water due to a large tidal flow. The vessel was listing on the starboard quarter and had approximately 6,000 gallons of #2 diesel fuel oil on board.- More...
Monday AM - November 26, 2007

Alaska: $19 Million Settlement in Securities Fraud Claim Announced - The Alaska Department of Law announced Wednesday a $19 million settlement in a securities fraud claim on behalf of the Alaska State Department of Revenue, Alaska Retirement Management Board and the Alaska Permanent Fund Corporation against Qwest Communications International.

A class action securities fraud lawsuit was filed against Qwest in 2001. The lawsuit alleged that Qwest engaged in a number of fraudulent accounting practices that had the impact of falsely inflating the value of Qwest securities. When the truth regarding these practices was revealed, the value of Qwest securities fell and investors were damaged. The Alaska Funds' losses have been estimated at approximately $89 million ($61mm APFC; $28mm DOR/ARMB).

The class action settled in 2006. Alaska's anticipated recovery from the proposed class action settlement was about $427,000. Instead of accepting the settlement, the Alaska Funds opted out of the securities fraud class action against Qwest. The Alaska Department of Law retained the law firm of Entwistle & Capucci, to represent the Alaska Funds in the opt-out claim against Qwest. - More...
Monday AM - November 26, 2007

Ketchikan: Petroleum Spill Clean-up Completed - Clean-up of a petroleum/soil mix product that was spilled near Ketchikan by an Alaska Marine Line (AML) barge was completed Friday by the Coast Guard in cooperation with the Southeast Alaska Petroleum Resource Organization (SEAPRO). The Tongass Narrows' petroleum spill occurred across from the Ketchikan Airport.

A 20-foot container on board an Alaska Marine Line (AML) barge spilled approximately 1,000 gallons of a petroleum/soil mix product on the deck of the vessel and into the water.
Photo courtesy USCG

The spill occurred at approximately 11:30 a.m. Wednesday when a 20-foot container on board an Alaska Marine Line (AML) barge fell and spilled approximately 1,000 gallons of a petroleum/soil mix product on the deck of the vessel and into the water. It was estimated that only 100 gallons of the 1000 gallons of product was actual petroleum. - More...
Monday AM - November 26, 2007

Alaska: Governor Palin Invites Public Input on Budget - Alaska Governor Sarah Palin is urging Alaska residents to become involved in the state budget process by participating in a web survey. "Voices Across Alaska: State Budget Priorities" is an opportunity for Alaskans to provide their opinion on how the state's projected budget surplus should be saved and invested.

"We all know oil prices will not remain at record levels forever, and planning ahead will help ensure that we really are kicking off a new era of tax stability," said Governor Palin. "Under ACES, surplus revenue of approximately $1.6 billion could be realized this year. I hope Alaskans will take advantage of this opportunity to become part of the process." - More...
Monday AM - November 26, 2007

Alaska: Victims of priest's abuse reveal their stories - James Niksik was a boy growing up in the village of St. Michael when he tried to tell his father that a Catholic missionary was sexually abusing him.

The reaction? His father beat him for saying such a terrible thing about Joseph Lundowski.

"Because he said I was lying about the people at the church. He said church people don't do that," said Niksik, who is now 48.

His parents were devout Catholics. "From the beginning of the day to the end of the day, we prayed at least eight times." - More...
Monday AM - November 26, 2007

National: Many Americans still believe in conspiracies By KEVIN CROWE and GUIDO H. STEMPEL III - Nearly two-thirds of Americans think it is possible that some federal officials had specific warnings of the Sept. 11, 2001, terrorist attacks on New York and Washington, but chose to ignore those warnings, according to a Scripps Howard News Service/Ohio University poll.

A national survey of 811 adult residents of the United States conducted by Scripps and Ohio University found that more than a third believe in a broad smorgasbord of conspiracy theories including the attacks, international plots to rig oil prices, the plot to assassinate President John F. Kennedy in 1963 and the government's knowledge of intelligent life from other worlds.

The high percentage is a manifestation, some say, of an American public that increasingly distrusts the federal government.

"You wouldn't have gotten these numbers a year or two after the attacks themselves," said University of Florida law professor Mark Fenster. "You've got an increasingly disaffected public that is unhappy with the administration."

Fenster, author of the book "Conspiracy Theories: Secrecy and Power in American Culture," attributed the high percentage in part to the findings of the National Commission on Terrorist Attacks upon the United States (also called the 9/11 Commission), which concluded federal officials failed to prevent the attacks, but did not have specific knowledge of the date of the attacks.

An earlier Scripps Howard/Ohio University survey, conducted in July 2006, revealed that more than one-third of Americans thought federal officials assisted in the 9/11 attacks or took no action to stop them so the United States could go to war in the Middle East.

"What (the recent survey) could mean is that people are thinking that the Bush administration is incompetent, that there were warnings out there and they chose to put their attention on other things," Fenster said.

At a time when the price of crude oil has neared $100 per barrel, 81 percent of Americans also said it was "somewhat likely" or "very likely" that oil companies conspire to keep the price of gasoline high.

"It shows that the oil companies are not trusted by a lot of people," said Tyson Slocum, director of the Energy Program of Public Citizen, the consumer watchdog organization founded by Ralph Nader.

Record-breaking quarterly profits stir the pot, too.

"People look at the huge profits and put two and two together," he said. "'Those high prices I'm paying are fueling those profits.'"

All the talk about oil and terror has distracted some of the believers in government cover-ups of UFOs. Thirty-seven percent of the respondents said they think it is "very likely" or "somewhat likely" flying saucers are real and the government is hiding the truth about them. In a 1995 Scripps survey, 50 percent of Americans responded the same way to the same question. - More...
Monday AM - November 26, 2007




Ketchikan

Ketchikan Police Report
AK Troopers Daily Dispatch
Today's Forecast
Satellite
Today's Weather Images
Marine Forecasts
Ketchikan Weather Data
Current AK Weather Map

CLASSIFIEDS

Publish ad
Please select the proper category before posting.




CLASSIFIEDS' CATEGORIES

Announcements and
Help Wanted
For Sale / Free Stuff
Garage Sales
Homes / Apts/ Property
Pets
Wanted
Lost & Found
Local Services
Publish your ad

More Front Page Archives

Viewpoints
Opinions/Letters
Basic Rules

Giving Thanks By Mark O'Brien - I am sitting here at Seattle's Swedish Hospital, looking out the window on a clear, crisp Thanksgiving morning. It couldn't be more appropriate to be here today, this traditional day of giving thanks. - More...
Monday AM - November 26, 2007

Snowmachine people By Robert McRoberts - Mr. Moen's letter really was quite mean. As Mr. Ferry stated, we are a large group of people in this community - snowmachine people, that is. - More...
Monday AM - November 26, 2007

4-Wheelers By Selena Hockema - I agree with Tryg all the way!! There is no place here in Ketchikan for kids to go hang out and be kids. There are lots of problems with kids drinking and experimenting with drugs and it is sad to see nothing happening to change this. - More...
Monday AM - November 26, 2007

4-Wheelers and Snowmachines By Lee Caskey - I am guessing that some folks don't fully comprehend the limitations of this island. I've been around here for several years so let me fill you in on a bit o' history... More...
Monday AM - November 26, 2007

4-wheeler damage By Dave Person - When I posted my note on 4-wheeler damage, I knew someone like Mr. Westergard would mention the "it takes a village to raise a child" business. If you feel that strongly about it, get started doing something. Find a piece of land that is far enough away from homes so that residents aren't irritated by the constant whining of 4-wheeler and dirt bike engines or the inevitable mud bog eyesore the riding park will become. Then figure out how much it would cost to build the trails and purchase insurance in case of accidents. Then bring your proposal to the borough, council or some granting agencies and see if anybody else likes your idea. - More...
Monday AM - November 26, 2007

Ketchikan Skiing History By Tim Kelley - I'm contacting SitNews in regards to a Ketchikan Skiing Viewpoint letter Pete Ellis had published recently. Pete mentioned old ski areas at Deer Mountain and Lake Perseverance. I'm wondering if any SitNews readers could possibly answer a couple of questions about these old ski areas for me. - More...
Wednesday AM - November 21, 2007

Snowmobiles By Tom Ferry - I disagree with Craig Moen's portrayal of snowmobiles being one of the biggest spoilers of the natural beauty here. First off snowmobiles travel on snow not on the dirt or muskeg. - More...
Wednesday AM - November 21, 2007

4-Wheelers By Tryg Westergard - I understand the anger against people who do pin-head things. I also think we should look at providing a place for them to ride not rip on them because they are trying to have a little fun. Kids will be Kids. - More...
Wednesday AM - November 21, 2007

Four-wheelers By Craig Moen - "Can you drive your 4-wheeler or snowmachine on the streets?" was one of the questions I asked before accepting a job offer in Ketchikan. In small towns in the Arctic, those are basic transportation. No significant roads, plus you need them to haul wood and hunt. - More...
Tuesday AM - November 20, 2007

Local Artists By Linda Williams - I'm writing this letter to inform some of you, because you may not be aware that a local group of artists are debuting their album at Videl. The name of the group is Southside Totems, and the name of the album is Mass Destruction. - More...
Tuesday AM - November 20, 2007

Four-wheeler Damage By Dave Person - Anyone wanting to understand why many people dislike 4-wheelers and their riders should go take a look at the lawn in front of North Point Higgins School. On Saturday night some moron drove a 4-wheeler past the barriers and tore up the lawn riding his machine up and down the hill. What a thoughtless dope! - More...
Monday AM - November 19, 2007

A simple request By Pamela Helgesen - I have a daughter in Schonebar Middle School. I am writing to you about a concern I have about the MRSA at our schools. I understand hand washing is very important and is a very good idea. - More...
Monday AM - November 19, 2007

Scam By Linda C. Ibarra - I am always entering sweepstakes sponsored by Publishers Clearing House and Readers Digest. This is the second time I've received a scam check. - More...
Monday AM - November 19, 2007

More Letters/Viewpoints
Webmail your letter or
Email Your Letter To: editor@sitnews.us

---

E-mail your news tips, news
releases & photos to:
editor@sitnews.us

SitNews
Stories in the News
©1999 - 2007
Ketchikan, Alaska

M.C. Kauffman, Webmaster/Editor
webmaster@sitnews.us

In Memory of SitNews' first editor,
Dick Kauffman
1932-2007

Locally owned & operated.
Online since 1999

Articles & photographs that appear in SitNews are protected by copyright and may not be reprinted or distributed without written permission from and payment of required fees to the proper sources.