Contact


Webmail Letters


News Tips


Search Sitnews


Copyright Info


Archives
Today's News


Alaska


Ketchikan


Top Stories


U.S. News


U.S. Politics


Stock Watch


Personal Finance


Science News


US Education News


Parenting News


Seniors News


Medical News


Health News


Fitness


Offbeat News


Online Auction News


Today In History


Product Recalls


Obituaries
Quick News Search


Alaska


Ketchikan


SE Alaska


Alaska News Links
Columns - Articles


Dave Kiffer


Parnassus Reviews


Fish Factor


Chemical Eye On...


Bob Ciminel


Rob Holston


More Columnists
Ketchikan


Our Troops
Historical Ketchikan


June Allen


Dave Kiffer


Louise B. Harrington
Recognition


Match of the Month


Asset Builders
Kid's Corner


Bob Morgan
Ketchikan Arts & Events


Ketchikan Museums


KTN Public Libraryt


Parks & Recreation


Chamber
Lifestyles


Home & Garden


Food & Drink


Arts & Culture


Book Reviews


Movie Reviews


Celebrity Gossip
On the Web


Cool Sites


Webmaster Tips


Virus Warnings
Sports


Ketchikan Links


Top Sports News
Public Records


FAA Accident Reports


NTSB Accident Reports


Court Calendar


Court Records Search


Wanted: Absconders


Sex Offender Reg.


Public Notices
Weather, Webcams


Today's Forecast


KTN Weather Data


AK Weather Map


Ketchikan Webcam


SE AK Webcams


Alaska Webcams


AK Earthquakes


Earthquakes
TV Guide


Ketchikan
Ketchikan Phone Book


Yellow Pages


White Pages
Employment


Employment
Government Links


Local Government


State & National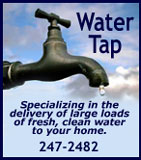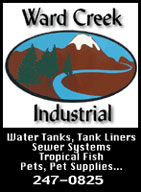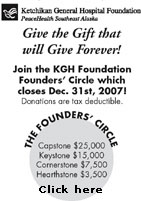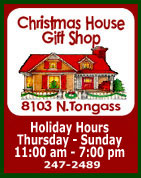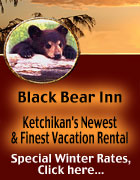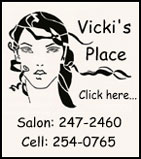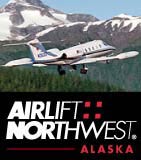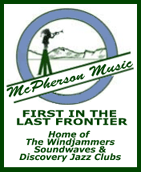 Wednesday
December 12, 2007



Bohemian Waxwings
Waxwings eat mostly berries in the winter and supplement their diet in the summer with insects. The name waxwing comes from the red tip on their
wings which resembles "letter sealing wax".
Front Page Photo By Jodi Muzzana

Feature: THE TROOPER'S CHRISTMAS GIFT By JERRY CEGELSKE - Alaska State Trooper Wally Carpenter was thinking of the moose poaching case he had just solved as he drove home toward Fairbanks. He hadn't expected to solve it as fast as he did but good interviewing skills saved the day. He deserved at least a high five, but had to be satisfied by telling himself he was goood! He was good at his job, he had a written confession, 500 pounds of moose meat and a set of antlers from the moose taken by two men after the season closed to prove it. This was his fifth solved case out of five this fall.

"The Trooper's Gift"
Photograph by Sgt Chad J. Goden AST-DPS

Maybe he could get home after all before the predicted storm really turned nasty. It was starting to rain lightly which was a bad sign. The last he had heard, a massive low pressure was expected out of the Gulf of Alaska and would be pushing past the Alaska Range toward Fairbanks. Anchorage had already been hit with high winds and heavy rain. This was to be a 50 year storm, one of the bigger ones to hit in a long time. It would be a messy one as the temperatures had been between -20 and-30 degrees and with the rain hitting the frozen ground, a sheet of ice was already starting to build. If it followed true to form the ice sheet would be covered by wet snow and driving would be next to impossible. It was not something he was looking forward to for many reasons.

After thinking about the drivers trying to get to their holiday destination before the storm hit, and then thinking of all the ones starting late, the ill or unprepared drivers that have no idea of what it was like in the hills with bad road conditions or jack-knifed semi's, he knew he would be busy until the 27th. That's when he would fly to Seattle to pick up Scott and Ryan, spend the night with them and then fly to Hawaii for a well deserved rest and vacation with the boys.

The divorce had been a bad one and he and Susan were no longer on the best of terms. Being any type of law enforcement officer was hard on marriages, but especially so in Alaska with the trips away from home and the problems that seem to always happen when he left. The furnace quits at -40, the car won't start, shoveling the snow, him not being there for the boys school functions, those and a thousand other problems that cropped up over the years. If she was going to raise the boys alone it would be in a warmer, climate friendly place, not "this cold hole". Anyway it would be nice to get away for two weeks and spend time with the boys in someplace warm. - More...
Wednesday AM - December 12, 2007

Alaska: Scientific approach to setting catch levels supported by Marine Conservation Alliance - The Marine Conservation Alliance (MCA), a coalition of harvesters, processors, and communities involved with Alaska groundfish and crab including the Bering Sea pollock fishery, expressed support today for a decision by federal fishery managers to reduce the Bering Sea pollock catch to 1 million metric tons in 2008.

The 26 percent reduction, down from 2007's catch of 1.35 million tons, was taken by the North Pacific Fishery Management Council as a precautionary measure to protect the pollock stock during a predicted downward trend.

"This cyclic downturn was not unexpected. The responsible course of action is to follow our scientists' recommendation to reduce harvests as a precautionary measure," said MCA executive director David Benton. "This has been the way we've done business in Alaska for over 30 years with the result that there are no overfished stocks."

The action followed the recommendations by the Council's Scientific and Statistical Committee and Groundfish Plan Team and was based on recent stock assessment data including annual surveys of Bering Sea groundfish. Those same surveys found indications that the pollock stock may see new recruitment over the next few years. - More...
Wednesday AM - December 12, 2007

Alaska: Former Alaska State Speaker of the House Sentenced on Public Corruption Charges - Peter Kott, a former elected member of the Alaska House of Representatives and former Alaska Speaker of the House, has been sentenced to 72 months in prison in Anchorage, Alaska, Assistant Attorney General Alice S. Fisher of the Criminal Division announced Friday.

Chief U.S. District Judge John W. Sedwick for the District of Alaska also ordered Kott to pay a $10,000 fine and serve three years of supervised release.

In calculating Kott's sentence, Judge Sedwick found that portions of Kott's testimony at trial constituted perjury and enhanced Kott's sentence accordingly. Judge Sedwick also found that the advisory Sentencing Guidelines were insufficient to provide a fair and just sentence given Kott's conduct, and departed upward to a sentence of 72 months. - More...
Wednesday AM - December 12, 2007

Ketchikan: Chamber seeking nominations - Each year the Greater Ketchikan Chamber of Commerce, looks to the community for worthy nominees to honor amongst local businesses and individuals for their vision, innovation, business success and contributions to the quality of life of this great community.

The Greater Ketchikan Chamber of Commerce is currently accepting nominations for Citizen of the Year, Business of the Year, Entrepreneur of the Year, Outstanding Youth Leader, and others. - More...
Wednesday AM - December 12, 2007

Recognition

Ketchikan: Asset Builders of the Month: Naomi Michalsen - PATCHWorks has announced the nomination and selection of Naomi Michalsen as the Asset Builder of the month for December. Executive Director of PATCHWorks Karen Eakes said Michalsen has a long history of youth advocacy in every venue of her life and is being honored for this commitment.

Naomi Michalsen and two of her children, Nick and Kaia. This photo was taken at KRBD where they honored Michalsen with a PSA lauding her efforts and accomplishments.
Photograph courtesy PATCHWorks

Eakes said Michalsen was recognized at the December 4th, T.A.L.K. event held in Ketchikan where Michalsen was presented with a beautiful quilted wall hanging donated by a member of the Rainy Day Quilters.

Through her work as the W.I.S.H. education specialist, she has provided continual outreach to the schools and communities of Petersburg, Wrangell, Metlakatla, and Prince of Wales on the important topic of violence prevention education said Eakes. Michalsen has been the coach of the Lady Kings volleyball team for the past ten years. Eakes said, "In that role she has taught countless young women the importance of healthy life styles, good sportsmanship, and the life skills of winning and losing through friendly competition. In the many hours spent coaching and in fundraising efforts, Naomi has built important positive relationships with her young team members."

Michalsen's personal interest in the development of creativity and the arts has led her to encourage young people to explore this venue. She has been instrumental in bringing the Los Angeles based creative drama and dance group, INSIGHT, to Ketchikan on several occasions which has inspired local young people to pursue their own creative interests and talents through open mic nights, Monthly Grind appearances, and other performing opportunities said Eakes. - More...
Wednesday AM - December 12, 2007




Ketchikan

Ketchikan Police Report
AK Troopers Daily Dispatch
Today's Forecast
Satellite
Today's Weather Images
Marine Forecasts
Ketchikan Weather Data
Current AK Weather Map

CLASSIFIEDS

Publish ad
Please select the proper category before posting.




CLASSIFIEDS' CATEGORIES

Announcements and
Help Wanted
For Sale / Free Stuff
Garage Sales
Homes / Apts/ Property
Pets
Wanted
Lost & Found
Local Services
Publish your ad

More Front Page Archives

Viewpoints
Opinions/Letters
Basic Rules

Fan of more than just soccer By Jerry Royster - Interesting how time changes things in a small town. Ketchikan has always been a basketball town first, with the other sports left to fend for themselves. But over the past few years I've noticed that we are splintering into three groups in the athletic world. - More...
Wednesday AM - December 12, 2007

Citizens faith in some officials tanking By Lynette Clark - "U.S. Sen. Stevens said...he has no fear of a Democratic opponent in next year's election, and he blamed overzealous reporters for the continued interest in the federal investigation both he and his son have been caught up in." Anchorage Daily News front page. Poor Uncle Ted, his sky is falling and zealots are after him! I'm in complete wonderment as to why the Senator and his son aren't under investigation by the State of Alaska? There's rather "transparent" proof in court records, of poor judgment, absence of ethics, easy money changing hands, breaches of Constitutional Oath of Offices, resulting in individuals presently in prison. Convictions based on clear evidence, evidence that named more names, two of which are Ted and Ben Stevens. - More...
Wednesday AM - December 12, 2007

Residential sprinkler systems By Kevin C. Murphy - I would like to take this opportunity to respond to Mr. Edwardson's letter regarding the actions of the City Council and the proposed adoption of the updated Fire Code. - More...
Tuesday AM - December 11, 2007

Home Sprinkler Systems By Andy Rauwolf - Hats off to Charles Edwardson's letter. I couldn't agree more. One point about home sprinkler systems needs to be emphasized. Sprinkler systems in homes DO NOT save lives. SMOKE DETECTORS save lives. By the time sprinklers are triggered by heat chances are the occupant has already succumbed to smoke. There are very few cases that can be made otherwise. - More...
Tuesday AM - December 11, 2007

City Council: Do you really understand? By Charles Edwardson - The city council, like many other boards and councils, are under appreciated and should be commended for their efforts "SOMETIMES" - More...
Monday AM - December 10, 2007

Revilla Road Closure By Heather Muench - On Saturday afternoon on my usual trip out the Rivilla Road, I noticed a "road closed" sign. The road was clear with a little snow at the edge. It was in far better shape than the few days after the beginning of the cold weather. I saw numerous cars going in both directions. There were folks out cutting wood, walking dogs, hauling snowmobiles and getting Christmas trees. About a mile after the end of the pavement , there was an Alaska State Trooper stopping cars. He told me the DOT had closed the road and he had been sent out to enforce the closure. We were on dry gravel. I asked if I could park and walk my dogs. He once again said the road was closed. - More...
Monday AM - December 10, 2007

Newtown, downtown steering committees By Charles Edwardson - Some of the same people on these committees were the biggest critics of the jewelry stores. And now there is talk of glamorizing Ketchikan's seedy past and turning Newtown into a theme park, (lots better than jewelry stores right)? This is ludicrous and validates the legitimacy of the jewelry stores at least they are what they are, and are not trying to fool anyone. - More...
Monday AM - December 10, 2007

More Letters/Viewpoints
Webmail your letter or
Email Your Letter To: editor@sitnews.us

---

E-mail your news tips, news
releases & photos to:
editor@sitnews.us

SitNews
Stories in the News
©1999 - 2007
Ketchikan, Alaska

M.C. Kauffman, Webmaster/Editor
webmaster@sitnews.us

In Memory of SitNews' first editor,
Dick Kauffman
1932-2007

Locally owned & operated.
Online since 1999

Articles & photographs that appear in SitNews are protected by copyright and may not be reprinted or distributed without written permission from and payment of required fees to the proper sources.