Contact


Webmail Letters


News Tips


Search Sitnews


Copyright Info


Archives
Today's News


Alaska


Ketchikan


Top Stories


U.S. News


U.S. Politics


Stock Watch


Personal Finance


Science News


US Education News


Parenting News


Seniors News


Medical News


Health News


Fitness


Offbeat News


Online Auction News


Today In History


Product Recalls


Obituaries
Quick News Search


Alaska


Ketchikan


SE Alaska


Alaska News Links
Columns - Articles


Dave Kiffer


Parnassus Reviews


Fish Factor


Chemical Eye On...


Bob Ciminel


Rob Holston


More Columnists
Ketchikan


Our Troops
Historical Ketchikan


June Allen


Dave Kiffer


Louise B. Harrington
Recognition


Match of the Month


Asset Builders
Kid's Corner


Bob Morgan
Ketchikan Arts & Events


Ketchikan Museums


KTN Public Libraryt


Parks & Recreation


Chamber
Lifestyles


Home & Garden


Food & Drink


Arts & Culture


Book Reviews


Movie Reviews


Celebrity Gossip
On the Web


Cool Sites


Webmaster Tips


Virus Warnings
Sports


Ketchikan Links


Top Sports News
Public Records


FAA Accident Reports


NTSB Accident Reports


Court Calendar


Court Records Search


Wanted: Absconders


Sex Offender Reg.


Public Notices
Weather, Webcams


Today's Forecast


KTN Weather Data


AK Weather Map


Ketchikan Webcam


SE AK Webcams


Alaska Webcams


AK Earthquakes


Earthquakes
TV Guide


Ketchikan
Ketchikan Phone Book


Yellow Pages


White Pages
Employment


Employment
Government Links


Local Government


State & National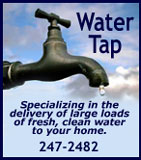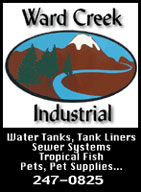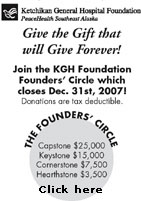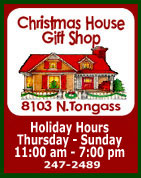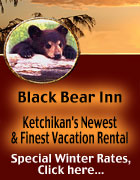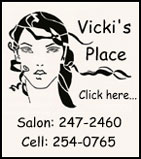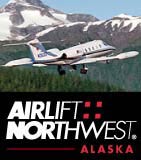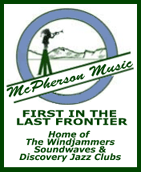 Tuesday
December 11, 2007



Ward Lake: Snow Day
Front Page Photo By Rory Jenkins

National: Wars continue to strain U.S. Army By JOHN E. MULLIGAN - When a Navy admiral took over as the nation's top uniformed leader this fall, he homed in on the military establishment's fears for the future of the Army by touring several forts in the heartland and listening to the concerns of young infantry, artillery and recruiting officers.

After 12 months fighting in Iraq or Afghanistan, 12 months back home before redeployment is "just not good enough," one Army captain at Fort Sill, Okla., told Adm. Michael G. Mullen, enunciating one of the many problems that add up to major worries about an all-volunteer force that is in its seventh year of wartime stress.

"The ground forces are not broken," Mullen said in October in one of his first public appearances as the chairman of the Joint Chiefs of Staff, "but they are breakable."

Mullen's pronouncement echoes a rising refrain in Congress and the Pentagon that the modern, all-volunteer Army is undergoing the hardest test in its 34-year history. More than the next phase in the struggle for a stable Iraq is riding, therefore, on President Bush's reduction of troop levels following the surge of 2007. The Army's prospects for an early recovery from years of continuous combat are also at issue. - More...
Tuesday AM - December 11, 2007

Alaska: Governor Releases Fiscal Year 2009 Budgets & Vows to Slow the Trend of Government Growth - Staying with her commitment to slow the growth of government, Governor Sarah Palin on MOnday released the fiscal year 2009 Operating and Capital Budgets. The budgets total $4.4 billion in general funds and $8.3 billion in total funds.

"We are also proposing to save and invest $1.9 billion for the future, which is more than the $1.8 billion proposed in state agency operations," said Governor Palin.

Prior to the Palin administration, Alaskans had seen growth in government spending averaging 14 percent a year. Even with skyrocketing costs such as energy prices, health care and retirement costs, the Palin administration is committed to find way to slow the growth. It has changed direction by proposing a 1 percent increase in agency operations and a 4 percent increase in total General Fund Spending.

"This budget was built on a foundation with four core principals ­ saving for the future, living within our means, expanding resource development and focusing our investments on core services," said Governor Palin. "We have funded core services and prioritized spending to enable us to focus on areas such as resource development, education, public health and safety - which will have a positive impact on our State's future." - More...
Tuesday AM - December 11, 2007

Southeast Alaska: New report explores tourism's impact on rural Alaska community - A new general technical report published by the Pacific Northwest Research Station examines the growth and development of the tourism industry in Hoonah, Alaska - a Tlingit community located along Icy Strait in the southeast portion of the state.

The report, titled Sociocultural Effects of Tourism in Hoonah, Alaska, describes the development of the tourism industry in the rural community, explores tourism's effects on community life and resource use, and presents residents' perceptions of tourism's impact on the environment and social life.

The Hoonah community study that generated findings for this new report is part of a larger research project on tourism and recreation in southeast Alaska. Two other Alaska communities were studied as part of the project: Haines, which was featured in a report published in 2004; and Craig, which will be profiled in a forthcoming title. In 2005, a comprehensive summary of all of the project's findings was published. - More...
Tuesday AM - December 11, 2007

National: Will Baby Boom generation retire on schedule? By ANN BELSER - The first of the baby boomers will turn 62 in less than a month, which means those who want to retire early will be eligible to receive Social Security checks.

But what about those workers who don't want to retire?

"Labor force participation by elderly men has been inching up since the early 1990s," said Robert D. Reischauer, president of the Urban Institute in Washington, D.C. He hosted a forum last week to address the questions that will arise not when baby boomers retire, but when they keep working.

One question, he said, is, "Will older workers see this as an opportunity instead of an extra burden?" - More...
Tuesday AM - December 11, 2007

Health - Fitness: Stress makes us sick -- and we do it to ourselves By ERIN ALLDAY - A sensible person might argue that at 74, Connie Berto should be enjoying the quiet luxuries of retirement, like afternoon naps and baking pies. But like most Americans, Berto has picked the rush of an active, nonstop lifestyle over peace and quiet.

"I'm always on the go, go, go," said Berto, of Marin County, Calif. "My husband and I have a lot of interests and volunteer work and grandchildren -- 2-year-old twins that I babysit all the time. I have two horses in the backyard, and I do all the cleaning and the cooking myself."

And don't get her started on the holidays. "With five kids and their spouses and trying to get Christmas presents for everybody, well, we're always on a tight schedule," she said.

There's no doubt, Berto said, that Americans are more stressed out than ever before. Doctors agree. In fact, they say, Americans are so riddled with stress these days that it's making them sick. - More...
Tuesday AM - December 11, 2007

Arts & Entertainment

Ketchikan: Arts This Week - This week in Ketchikan the Holiday Band Concert performed by the Ketchikan Community Concert Band will take place on Sunday, December 16th at 3:00 pm. Come tap your toes to a holiday concert at Kayhi Auditorium. Tickets are $10.00 for adults, age 18 and under are free. Tickets are available at McPherson Music, Ketchikan Area Arts and Humanities Council, Parnassus Books and at the door.

An Evening of Jazz and Blues, The Sam Pitcher Memorial Scholarship Concert will take place on Thursday, December 13th, 2007 at 7:00 pm, at Kayhi Auditorium. Come hear the Kayhi Jazz Ensemble, Discovery Jazz Club, Windjammers Jazz Club, and Soundwaves Jazz Club on Proceeds will benefit the Sam Pitcher Memorial Scholarship Fund.

The Nightmare Before Christmas Party. The library Teen Advisory Group (TAG) hosts the "Nightmare Before Christmas" Party for community teens from 7-11:30 pm on Friday, December 14th in the children's library (KPL). Call Kelly Johnson for more information.

"Managing the Ketchikan Commercial Salmon Fisheries" Friday Night Insight Program at the Southeast Alaska Discovery Center. Scott Walker a Management Biologist for the Alaska Department of Fish and Game will explain how the purse seine, gillnet and troll commercial fisheries operate under the Pacific Salmon Treaty. Find out where the commercial fishing takes place and how many fish are caught in the Ketchikan area. Come to the Discovery Center, 50 Main Street, on Friday, December 14th at 7pm to participate. Call 228-6220 for more information.

A Mountain Home Companion at the Monthly Grind. Come out to Saxman Tribal house to see local talent and eat tasty home-made desserts. This month's Grind is hosted by Harrison Squealer, and features Tongass School Carolers, Guy Noir, Rainforest Academy of Radio Acting, KTN Lumberjill Choir, Uncle Rotten's All Star Extra Tuff Boot Band, and news from Lake Raynenstyl. Tickets are available at Soho Coho, McPherson Music and TBC. Bring a homemade dessert for a refund. Contact Tom LeCompte 617-0769 or Peggy Hovik 617-5081 for more info.

Christmas Craft Co-op. Skinner Sales and Service is hosting a Vendors and Crafters Christmas Co-op at the dealership. The showroom floor has been turned into a Christmas Arts and Vendors Display area. There is still Free space available to any local artist, crafter, or vendor that would like to display or sell their items. This is an ongoing event until Christmas. Stop out and see all the unique items from local artists and crafters- the co-op hours are 9-6 Monday through Friday and 9-5 on Saturday-anyone interested in a space please stop out to Skinner Sales and Service 4950 N. Tongass Hwy or call 225-8383. Vendors can leave their displays set up the whole time- each vendor will be assigned a number. Skinner Sales and Service is donating the space and advertising for this event.

Metaphor, Allegory urge Viewers to think at Presbyterian Art Gallery. There are plenty of traditional Christmas decorations at the Ketchikan Presbyterian Church, but the art on display this particular Christmas season might take a few viewers by surprise. The current display features six pieces of art- two post-modern oil-on-canvas pieces by resident artist Mary Ida Henrikson, a fine art print by Nancy Stonington, a photograph by George Pasley, and an original calligraphy piece by an unidentified Maryland artist. This exhibition will be on display until mid-January. The Presbyterian Gallery is open to the public on Sundays from 9 am to 1 pm, and other days by appointment. The church is located at 2711 Second Avenue. Call 225-3619 for more information. - More...
Tuesday AM - December 11, 2007




Ketchikan

Ketchikan Police Report
AK Troopers Daily Dispatch
Today's Forecast
Satellite
Today's Weather Images
Marine Forecasts
Ketchikan Weather Data
Current AK Weather Map

CLASSIFIEDS

Publish ad
Please select the proper category before posting.




CLASSIFIEDS' CATEGORIES

Announcements and
Help Wanted
For Sale / Free Stuff
Garage Sales
Homes / Apts/ Property
Pets
Wanted
Lost & Found
Local Services
Publish your ad

More Front Page Archives

Viewpoints
Opinions/Letters
Basic Rules

Residential sprinkler systems By Kevin C. Murphy - I would like to take this opportunity to respond to Mr. Edwardson's letter regarding the actions of the City Council and the proposed adoption of the updated Fire Code. - More...
Tuesday AM - December 11, 2007

Home Sprinkler Systems By Andy Rauwolf - Hats off to Charles Edwardson's letter. I couldn't agree more. One point about home sprinkler systems needs to be emphasized. Sprinkler systems in homes DO NOT save lives. SMOKE DETECTORS save lives. By the time sprinklers are triggered by heat chances are the occupant has already succumbed to smoke. There are very few cases that can be made otherwise. - More...
Tuesday AM - December 11, 2007

City Council: Do you really understand? By Charles Edwardson - The city council, like many other boards and councils, are under appreciated and should be commended for their efforts "SOMETIMES" - More...
Monday AM - December 10, 2007

Revilla Road Closure By Heather Muench - On Saturday afternoon on my usual trip out the Rivilla Road, I noticed a "road closed" sign. The road was clear with a little snow at the edge. It was in far better shape than the few days after the beginning of the cold weather. I saw numerous cars going in both directions. There were folks out cutting wood, walking dogs, hauling snowmobiles and getting Christmas trees. About a mile after the end of the pavement , there was an Alaska State Trooper stopping cars. He told me the DOT had closed the road and he had been sent out to enforce the closure. We were on dry gravel. I asked if I could park and walk my dogs. He once again said the road was closed. - More...
Monday AM - December 10, 2007

Newtown, downtown steering committees By Charles Edwardson - Some of the same people on these committees were the biggest critics of the jewelry stores. And now there is talk of glamorizing Ketchikan's seedy past and turning Newtown into a theme park, (lots better than jewelry stores right)? This is ludicrous and validates the legitimacy of the jewelry stores at least they are what they are, and are not trying to fool anyone. - More...
Monday AM - December 10, 2007

More Letters/Viewpoints
Webmail your letter or
Email Your Letter To: editor@sitnews.us

---

E-mail your news tips, news
releases & photos to:
editor@sitnews.us

SitNews
Stories in the News
©1999 - 2007
Ketchikan, Alaska

M.C. Kauffman, Webmaster/Editor
webmaster@sitnews.us

In Memory of SitNews' first editor,
Dick Kauffman
1932-2007

Locally owned & operated.
Online since 1999

Articles & photographs that appear in SitNews are protected by copyright and may not be reprinted or distributed without written permission from and payment of required fees to the proper sources.