Contact


Webmail Letters


News Tips


Search Sitnews


Copyright Info


Archives
Today's News


Alaska


Ketchikan


Top Stories


U.S. News


U.S. Politics


Stock Watch


Personal Finance


Science News


US Education News


Parenting News


Seniors News


Medical News


Health News


Fitness


Offbeat News


Online Auction News


Today In History


Product Recalls


Obituaries
Quick News Search


Alaska


Ketchikan


SE Alaska


Alaska News Links
Columns - Articles


Dave Kiffer


Parnassus Reviews


Fish Factor


Chemical Eye On...


Bob Ciminel


Rob Holston


More Columnists
Ketchikan


Our Troops
Historical Ketchikan


June Allen


Dave Kiffer


Louise B. Harrington
Recognition


Match of the Month


Asset Builders
Kid's Corner


Bob Morgan
Ketchikan Arts & Events


Ketchikan Museums


KTN Public Libraryt


Parks & Recreation


Chamber
Lifestyles


Home & Garden


Food & Drink


Arts & Culture


Book Reviews


Movie Reviews


Celebrity Gossip
On the Web


Cool Sites


Webmaster Tips


Virus Warnings
Sports


Ketchikan Links


Top Sports News
Public Records


FAA Accident Reports


NTSB Accident Reports


Court Calendar


Court Records Search


Wanted: Absconders


Sex Offender Reg.


Public Notices
Weather, Webcams


Today's Forecast


KTN Weather Data


AK Weather Map


Ketchikan Webcam


SE AK Webcams


Alaska Webcams


AK Earthquakes


Earthquakes
TV Guide


Ketchikan
Ketchikan Phone Book


Yellow Pages


White Pages
Employment


Employment
Government Links


Local Government


State & National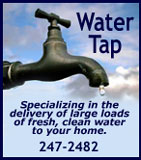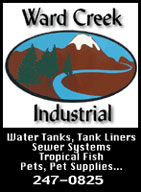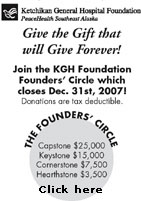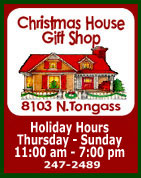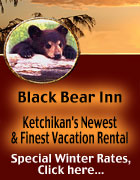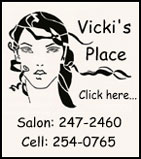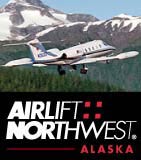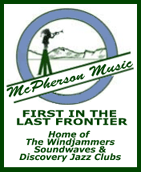 Monday
December 03, 2007



Mountain Point Sunrise
Front Page Photo by John Warnock

Pioneers of Southeast Alaska

Ketchikan: The Mysterious James Edward Duncan A Feature Story By LOUISE BRINCK HARRINGTON - A killer, a convict, and a medical guinea pig. A printer, a chef, and a toy store owner, a fisherman, a gambler, a conman.

James Duncan, circa 1949
Photograph courtesy of Doris Tobin Bordine

The list goes on and on because James E. Duncan was all of these things, and more. He was a man who exhibited either good or bad, but not much in between. Among other people he evoked love or hate, respect or distrust. Most of all he projected an air of mystery.

During prohibition (1933), when Duncan was 20 years old and involved in a rum-running scheme, he shot and killed a "booze hijacker." He later said he warned the hijacker against stealing his booze, but when the man kept it up, Duncan killed him.

Duncan was tried for murder, found guilty and sentenced to life in the New Jersey State Penitentiary.

As an inmate Duncan showed promise, ingenuity and a desire to turn his life around. While in prison he started a business that grew to employ hundreds of inmates and earn $90,000 a year for the penitentiary, according to a Reader's Digest article written by former prison warden, John L. O'Hara.

Duncan's business involved using plastic to make costume jewelry. To obtain enough plastic he collected old toothbrushes and melted them down. He threaded gold wire through the plastic and made pins in the form of girls' names. As demand for the jewelry grew, he and the warden began selling the pins to curio shops around the United States.

Duncan told the warden he wanted to do more to help society and in that way redeem himself and his reputation. He convinced the warden to set up a hospital emergency ward for medical trials. During World War II more American soldiers were dying from tropical diseases than from the war itself and the Army desperately needed to find treatments and cures. Duncan volunteered as a human guinea pig for five different trials, receiving injections of sleeping sickness, dengue fever and sand-fly fever.

From each disease Duncan grew gravely ill and nearly died. But each time he recovered his strength, survived and-finally-earned a parole from prison. - More...
Monday AM - December 03, 2007

Alaska: Governor Palin Announces AGIA Applications - Alaska Governor Sarah Palin announced Friday five companies have submitted applications for the exclusive right to build a natural gas pipeline to transport North Slope gas to market.

The applicants are Alaska Gasline Port Authority, AEnergia L.L.C., TransCanada, Sinopec ZPEB and Alaska Natural Gas Development Authority.

"America needs Alaska's gas to provide an affordable, steady, reliable stream of clean energy to residential, commercial and industrial consumers," said Governor Palin. "Today's progress toward building an Alaska gas pipeline demonstrates to the world that we are well on our way toward achieving that vital objective."

Applications were submitted under the Alaska Gasline Inducement Act, or AGIA, passed by the Alaska Legislature in May 2007. AGIA addresses Alaska's fundamental requirements, which fall roughly into three categories: protecting Alaska's interests with reasonable commercial terms, meeting the needs of Alaskans with in-state gas and labor opportunities, and procedural elements that facilitate an expedited pathway toward state and federal approval and a timely open season to solicit capacity on the line. - More...
Monday AM - December 03, 2007

Fish Factor: Magic bullet, Money time! and Pay up time ... By LAINE WELCH - Fishermen believe they have a magic bullet to help turn Bristol Bay sockeye salmon into a more profitable fishery. It's called ice.

Bristol Bay is Alaska's most valuable salmon fishery and nearly all of the catch is sockeye (reds). However, the fish fetch far less than reds from other Alaska regions, and most of the Bristol Bay salmon ends up cans. This year 62 percent of the 30 million sockeye salmon caught in the Bay went into cans, adding to an already oversupplied market. At a disappointing 62 cents a pound, the fishery was worth $106 million to Bay fishermen, down from $108 million in 2006.

"Right now the only way a seafood company can make money is if they own a can line. Because there are so many bad fish coming out of Bristol Bay, you can't possibly freeze them and make money on those fish," said Mark Buckley, a 30 year Bay fisherman and a board member of the region's newly formed Regional Seafood Development Association (RSDA).

Why the lower quality fish? Nearly 80 percent of the Bay boats are 'dry' -meaning they don't chill their fish.

"It's a no brainer. You can get up to ten cents a pound more if you deliver chilled fish. Bristol Bay is way, way behind the rest of the state," Buckley said. - More...
Monday AM - December 03, 2007

Ketchikan: UAS Ketchikan Faculty Co-Authors Second Cisco Networking Textbook - University of Alaska Southeast Ketchikan Assistant Professor of Computer Networking Rick McDonald has co-authored Network Fundamentals: CCNA Exploration Companion Guide, published in October 2007. CCNA stands for Certified Cisco Networking Associate which is the industry certification for networking professionals awarded by Cisco® Networking Academy,® the educational arm of Cisco Systems. This text is McDonald's second published book.

Rick McDonald
Photo courtesy UAS Ketchikan

This book is part of the Cisco Networking Academy Series from Cisco Press®. Network Fundamentals, CCNA Exploration Companion Guide is the official supplemental textbook for the Network Fundamentals course in the Cisco® Networking Academy® CCNA® Exploration curriculum. The book reinforces the material in online courses to help students focus on important concepts and organize study time for exams. - More...
Monday AM - December 03, 2007

Columns - Commentary

Dave Kiffer: Is K-Town The Sweet Hairy-After? - Sometimes something just leaps out and smacks you upside the head and really gets your attention.

My son, who is an ardent consumer of television commercials, calls it a "juice" thing. He means the commercials for a popular juice in which the spokesperson slaps himself on the head and says "wow, I could have had a (product name here)."

Such a "juice" moment occurred to me recently when I opened the Daily Fish Wrap and read the following in an advertisement:

"As the body-hair removal specialist Ketchikan has been waiting for."

Wow. That was just about all I could say. Wow.

First, it implied that (a) Ketchikan has a "body hair" problem

Second, it indicated that (b) Ketchikan is aware of the aforementioned problem and has been breathlessly awaiting a "specialist" to resolve it.

It had never occurred to me before that either (a) or (b) was an issue in Our Fair Salmon City. - More...
Monday AM - December 03, 2007




Ketchikan

Ketchikan Police Report
AK Troopers Daily Dispatch
Today's Forecast
Satellite
Today's Weather Images
Marine Forecasts
Ketchikan Weather Data
Current AK Weather Map

CLASSIFIEDS

Publish ad
Please select the proper category before posting.




CLASSIFIEDS' CATEGORIES

Announcements and
Help Wanted
For Sale / Free Stuff
Garage Sales
Homes / Apts/ Property
Pets
Wanted
Lost & Found
Local Services
Publish your ad

More Front Page Archives

Viewpoints
Opinions/Letters
Basic Rules

Varsity Athletes By Jerry Royster - I was disappointed last month when I checked the police report and saw that two Kayhi athletes were arrested for minor consuming alcohol. But I was even more disappointed to see the Kayhi varsity rosters today and read that both athletes had made their respective teams. - More...
Monday AM - December 03, 2007

4-Wheel Awareness Month By Ken Lewis - The 4 Wheeler Awareness Month, was very enlightening and a delightful insight into problem solving! Rather than throwing some grass seed on the unsightly tracks left by a human and machine, finding out who done it and don't do it again moral to the story? It has turned into justified-beat-down of narrow minded Ketchikanites who would dare ride a 4-Wheeler for any other reason, other than to carry a bat and bludgeoned baby fur seal pups! - More...
Monday AM - December 03, 2007

State prisons: Less and less means more and more By Sen. Kim Elton - Is a bad idea escaping from the state prison system?

There are rumblings that corrections administrators plan to ask for bags of loot to build new prison beds. Our prisons are bursting at the seams but we need to ask if adding new beds is the only answer to the problem. - More...
Monday AM - December 03, 2007

State action regarding VECO scandel. By Lynette Clark - I must first write that this perspective is my own. It does, however, adhere to my own political leanings as a long time Alaskan, and a leader of the AIP. - More...
Monday AM - December 03, 2007

Let's Move! By Su Curtis - The cold weather, dark evenings, slick roads and frosty sidewalks are forcing us indoors. But that doesn't mean we should quit moving. There are plenty of indoor activities that are just as enjoyable and beneficial as a brisk walk. - More...
Monday AM - December 03, 2007

YOUTH EXPO 12/12- You're invited! Especially 4 wheelers... By Bobbie McCreary - FIRST: Mark your calendar, Wed Dec 12th at 5:30 at the Ted Ferry Center, Youth and Family EXPO and Potluck sponsored by Ketchikan Youth Initiatives. We welcome ANY organization serving Youth with healthy alternative activities to exhibit at this EXPO. Just email to: kyi@kpunet.net. There are two meetings to work on the displays...Tuesday and Wednesday of next week (12/4 and 12/5) 5:30pm at Creekside Meeting Center, 640 Park Avenue, across from the American Legion Building. Stop by if you are interested. 247-8080 - More...
Monday AM - December 03, 2007

Off road vehicles and hikers By Penny Eubanks - I just read Mr. Moen's latest viewpoint on his original 4 wheeler post, and thought I would like to point out to him that there are a number of foot trails reaching into areas that are either off limits or not accessible by off road vehicles. There are really very few areas that are open or accessible for 4 wheelers or snowmobilers to enjoy their recreational past time. I do agree that I do not like the scars on terrain such as delicate muskeg eco systems left by tracks of off roaders. But I have noted that for the most part the same trails are used rather than new ugly scars being created. Most of these well used trails are far above the Ward Lake area instead of down in visible residential areas. - More...
Monday AM - December 03, 2007

Vacant downtown By Derek Flom - On a beautiful sunny fall / winter day in southeast Alaska I drove downtown. An empty downtown. Vacant buildings for rent and seasonal buildings closed for the season. I am used to the seasonal businesses, every town has them though not to our effect but they do have them of some sort. The most alarming aspect was the amount of "For Rent" signs in empty buildings. - More...
Monday AM - December 03, 2007

A MARVELOUS SUBJECT By Jo Shepherd Ripley - THIS IS A MARVELOUS SUBJECT. Every time I read something that keeps me interested enough to read more than two pages I feel that material is suitable for a novel or film. - More...
Monday AM - December 03, 2007

Snowmachines and 4-Wheelers By Jos Gus Govaars - OK, that's it! As I sit here biting my tongue, I can't help but feel the need to teach Mr. Moen about the trail system in Ketchikan. I don't know how long you have been in town, but I can think of at least TEN (10) different trails strictly for hikers. There are very few places for the snowmachiners and 4-wheelers to ride. It seems in Alaska when there is dispute over an area segregation is the option that is persued. - More...
Monday AM - December 03, 2007

Al Gore By Rick Seal - I think that we should look at the house(s) that Gore lives in and see just how much he lives what he preaches. - More...
Monday AM - December 03, 2007

More Letters/Viewpoints
Webmail your letter or
Email Your Letter To: editor@sitnews.us

---

E-mail your news tips, news
releases & photos to:
editor@sitnews.us

SitNews
Stories in the News
©1999 - 2007
Ketchikan, Alaska

M.C. Kauffman, Webmaster/Editor
webmaster@sitnews.us

In Memory of SitNews' first editor,
Dick Kauffman
1932-2007

Locally owned & operated.
Online since 1999

Articles & photographs that appear in SitNews are protected by copyright and may not be reprinted or distributed without written permission from and payment of required fees to the proper sources.