Contact


Webmail Letters


News Tips


Search Sitnews


Copyright Info


Archives
Today's News


Alaska


Ketchikan


Top Stories


U.S. News


U.S. Politics


Stock Watch


Personal Finance


Science News


US Education News


Parenting News


Seniors News


Medical News


Health News


Fitness


Offbeat News


Online Auction News


Today In History


Product Recalls


Obituaries
Quick News Search


Alaska


Ketchikan


SE Alaska


Alaska News Links
Columns - Articles


Dave Kiffer


Parnassus Reviews


Fish Factor


Chemical Eye On...


Bob Ciminel


Rob Holston


More Columnists
Ketchikan


Our Troops
Historical Ketchikan


June Allen


Dave Kiffer


Louise B. Harrington
Recognition


Match of the Month


Asset Builders
Kid's Corner


Bob Morgan
Ketchikan Arts & Events


Ketchikan Museums


KTN Public Libraryt


Parks & Recreation


Chamber
Lifestyles


Home & Garden


Food & Drink


Arts & Culture


Book Reviews


Movie Reviews


Celebrity Gossip
On the Web


Cool Sites


Webmaster Tips


Virus Warnings
Sports


Ketchikan Links


Top Sports News
Public Records


FAA Accident Reports


NTSB Accident Reports


Court Calendar


Court Records Search


Wanted: Absconders


Sex Offender Reg.


Public Notices
Weather, Webcams


Today's Forecast


KTN Weather Data


AK Weather Map


Ketchikan Webcam


SE AK Webcams


Alaska Webcams


AK Earthquakes


Earthquakes
TV Guide


Ketchikan
Ketchikan Phone Book


Yellow Pages


White Pages
Employment


Employment
Government Links


Local Government


State & National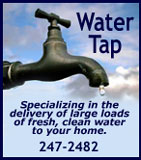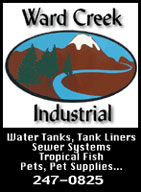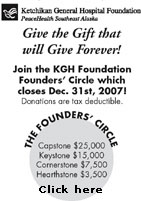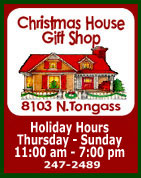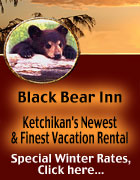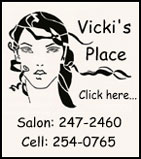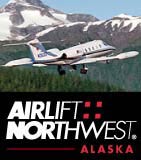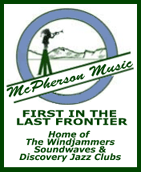 Friday
November 30, 2007



Ward Lake: Swans
Front Page Photo by Jodi Muzzana




Ketchikan: Tourists in '06 made Ketchikan $162 million richer -- CRUISE SHIPS: Passengers were fewer, but they spent more money. - Read this Anchorage Daily News Story...

Ketchikan: Ferry headquarters needs $7 million in work Ed Schoenfeld - The Alaska Marine Highway headquarters building in Ketchikan needs major repairs. And that could get in the way of state plans to buy the structure from the Ketchikan Gateway Borough. Ferry officials say they might even move out of the building. And that raises issues that came up when headquarters relocated from Juneau. - Listen to this on KRBD's website...




Alaska: British Petroleum Exploration (Alaska) Pleads Guilty to Criminal Violation of the Clean Water Act, Sentenced to Pay $20 Million in Criminal Penalties - British Petroleum Exploration (Alaska), Inc., (BPXA) pleaded guilty Thursday in federal court to a criminal violation of the Clean Water Act for spilling 200,000 gallons of crude oil from a pipeline onto the tundra and a frozen lake on the North Slope in March of 2006, announced Ronald J. Tenpas, Acting Assistant Attorney General for the Justice Department's Environment and Natural Resources Division and Nelson P. Cohen, U.S. Attorney for the District of Alaska.

U.S. District Court Judge Ralph R. Beistline accepted the guilty plea to the one-count information and sentenced BPXA to pay a total of $20 million in criminal penalties, of which $12 million is criminal fine, $4 million is community service payments to the National Fish and Wildlife Foundation (NFWF) for the purpose of conducting research and activities in support of the arctic environment in the State of Alaska on the North Slope, and $4 million is criminal restitution to the State of Alaska. BP also will serve a three-year term of probation.

At sentencing, Judge Beistline said, "This incident provides us all a clear warning of the need to be vigilant with regard to pipeline maintenance and with regard to safety and security of the pipeline and environmental protection. BPXA needs to make sure the oil flows smoothly but safely and I think we have to put particular emphasis on the need to give high priority to maintenance and maybe a little less priority on profits."

The joint federal and state criminal investigation leading to the plea agreement involved two different leaks from oil transit lines (OTLs) operated by BPXA. The leaks occurred in March and August of 2006, and were the result of BPXA's failure to heed many red flags and warning signs of imminent internal corrosion that a reasonable operator should have recognized. The first pipeline leak, discovered on March 2, 2006, by a BP employee who smelled the leaking crude oil, resulted in more than 200,000 gallons of crude oil spreading over the tundra and a nearby frozen lake. This was the largest spill ever to occur on the North Slope. - More...
Friday AM - November 30, 2007

Alaska: Tipsy moose is beginning to look a lot like Christmas By JULIA O'MALLEY - What do you call a bull moose tangled in Christmas lights and drunk on fermented crab apples, standing glassy-eyed and dizzy in the front yard of a downtown bar?

Buzzwinkle?

But seriously, the juiced moose became a bewildered tourist attraction this week, parked in the courtyard of Bernie's Bungalow Lounge as shoppers clicked by with their Nordstrom bags.

"He just has this goofy look on his face," said Rick Sinnott, a Fish and Game biologist who came to check on him and guessed he'd probably eaten too many crab apples from an old tree in Bernie's yard.

"He's either drunk or in gastric distress."

Even before his crab-apple bender, the downtown moose was something of a seasonal celebrity, making the television news after he spent the weekend clumping along the avenues with his big rack, thrilling the holiday shopping throngs.- More...
Friday AM - November 30, 2007

National: Real vs. fake: Which tree is greener? The debate branches out By SUSAN FORNOFF - The question resembles the grocery store's "paper or plastic," except that we won't decorate our homes with those bags. We certainly won't admire them, plan parties around them and cozy up to them for a whiff of their fragrance.

The bags don't stir up memories of our idyllic (or deprived) childhoods, make us nostalgic for shopping sprees past or play any role in our shopping spirit. We're talking today about Christmas trees, tenderly cherished holiday traditions in homes all across the globe for hundreds of years, and wondering if we're doing more damage to Earth by yanking a tree out of it every winter or by erecting the same, questionably manufactured and non-recyclable plastic-and-metal imitation for the next 10 winters.

If at first glance the choice seems like a no-brainer, think again. Then ask your local tree retailer where those real trees were shipped from, or how much petroleum went into the plastic for those fake trees. Go ahead and try to figure out how much gas you use shopping for your real tree every year for 10 years, how much fuel was used to transport that tree (and the air around it), how much energy the local waste company uses for its disposal, and compare that with the petroleum used to make the plastic tree, the fuel used to ship it (in its flat box) from somewhere in Asia, the gas you use shopping for it.- More...
Friday AM - November 30, 2007

National: National history museum gets $85 million facelift By JAMES BAETKE - The ruby slippers Judy Garland wore as Dorothy in the "Wizard of Oz" are gone, replaced by a dusty mess of exposed pipes, welding and blown-out ceilings.

Reporters got a sneak peek this week at the $85 million renovation of the National Museum of American History, where demolition is about to be replaced with restoration.

The central corridor of the museum is being renovated from a low-lit and confusing exhibit hall to a showcase featuring such cultural curiosities as the top hat President Lincoln wore when he was assassinated and the home kitchen of famed chef Julia Child.

The Smithsonian Institution museum -- one of many museums peppered on the National Mall -- houses 3 million iconic artifacts, ranging from the obscure to the popular.

One of the museum's most admired pieces is the Star-Spangled Banner -- the 30-by-34-foot tattered flag that inspired the national anthem, written by Francis Scott Key in 1814. It will become the centerpiece of the new atrium.

An 40-by-19 foot abstract flag will be bolted above the entrance of the Star-Spangled Banner Gallery, becoming the focal point of the museum's mall entrance, as designed by New York-based Skidmore, Owings and Merrill.

The flag, which has been with the Smithsonian since 1907, will rest on a platform tilted 10 degrees from the horizontal, in accordance with the U.S. flag code. It can no longer be hung vertically because of stress on the fabric. - More...
Friday AM - November 30, 2007

Columns - Commentary

Bonnie Erbe: A look at some fresh numbers on immigration - No public debate about the impact of immigration on American life is fair or complete without reference to the most recent data from the Center for Immigration Studies (CIS).

Let me state for the record, as I always do when writing about this thorny issue, I am the proud granddaughter of a Cuban immigrant. Immigrants, like native-born Americans, are good people -- hardworking and patriotic. Individual immigrants are not problematic; mass immigration, both legal and illegal, is. Race should not figure into the debate about mass immigration. Quality of life and immigration's impact on the U.S. environment and government resources should drive the debate.

Mass immigration is ruining the quality of life for the children and grandchildren of immigrants already in the United States. It is chewing up and paving over what little open space remains, driving up air- and water-pollution rates, amplifying the crescendo of suburban sprawl and placing a larger burden on already stressed publicly financed institutions such as the public-school system and welfare.- More...
Friday AM - November 30, 2007

Deroy Murdock: Al Gore, global warming and convenient untruths - When Nobel laureate Albert Gore, Jr. collects his Peace Prize in Oslo on Dec. 10, he should tell the gathered Norwegians exactly what he meant when he remarked about global warming:

"I believe it is appropriate to have an over-representation of factual presentations on how dangerous it is, as a predicate for opening up the audience to listen to what the solutions are," Gore said in the May 9, 2006 Grist Magazine.

"Over-representation?" Is that anything like misrepresentation?

Gore's approach infects the debate and even the methodology of so-called "global warming." From the former vice-president to unseen academics, some who clamor for statist answers to this alleged climate crisis employ dodgy measurement techniques, while others embrace hype and fear-mongering to promote massive government intervention to combat an entirely questionable challenge. Worse yet, this applies to reputedly objective researchers, not just opinionated activists. - More...
Friday AM - November 30, 2007

Steve Brewer: When did life get so rubarbing crude? - Profanity has become as common as rhubarb in workplaces and throughout society, and I've recently been informed it proliferates in the home office as well.

For the past decade, I've worked alone at home, my only co-worker our dog Elvis (who doesn't give a good rhubarb what people say as long as he regularly gets scratched behind the ears). In the past several months, however, my wife has worked at home with me, and I now have an audience for my bad habits.

Turns out I mutter curses all day long. Who knew? - More...
Friday AM - November 30, 2007

Match of the Month
Big Brother Cyrus and Little Brother Michael (with goggles) enjoy posing underwater at Mike Smithers Pool. Event: BBBS November 2007 Monthly Activity.
Photo credit: Sharli Maree Hayter

Recognition

Ketchikan: Match of the Month for November -Cyrus and Michael by Nancy Coggins - Give magic and get magic!

What goes around comes around is demonstrated so clearly between matches in Big Brothers Big Sisters (BBBS). The magic given by the "Big" to the "Little" comes back to the "Big" - oftentimes, at least twofold!

On the giving end, "Big Brother" Cyrus gives to his "Little Brother" Michael who says "I like hanging out with someone who is just for me, and we have fun doing boy things. Cyrus is awesome!"

On the receiving end, "Big Brother" Cyrus says, "Just hanging out with a kid like Michael does me more good than him. My 'Little Brother' Michael "is teaching me to be less uptight and be a kid again."

Cyrus goes on regarding the magic element in their match relationship as he experiences "a real sense of being looked up to. Having a male friend in Michael's life is definitely a good thing, since Michael comes from a family with all women."

As you can see, this is a relatively "new" match, and already they've enjoyed so many activities: Fishing, movies, hiking, video games, and Cyrus attended Michael's birthday party. Cyrus says, "Michael is always eager to go every time I come over. He's very intelligent and outgoing, and he's full of energy." - More...
Friday - November 30, 2007




Ketchikan

Ketchikan Police Report
AK Troopers Daily Dispatch
Today's Forecast
Satellite
Today's Weather Images
Marine Forecasts
Ketchikan Weather Data
Current AK Weather Map

CLASSIFIEDS

Publish ad
Please select the proper category before posting.




CLASSIFIEDS' CATEGORIES

Announcements and
Help Wanted
For Sale / Free Stuff
Garage Sales
Homes / Apts/ Property
Pets
Wanted
Lost & Found
Local Services
Publish your ad

More Front Page Archives

Viewpoints
Opinions/Letters
Basic Rules

Toward a Solution - 4-wheelers and snowmachines By Craig Moen - Goodness! I guess I hit a nerve awhile ago with my comments on 4-wheelers and snowmachines. I really have sympathies with nearly everyone that has made a comment on the subject. I've had a lot of fun in the Bush with snowmachines and 4-wheelers. My main points, which hopefully haven't been forgotten are: - More...
Thursday AM - November 29

RE: Invasive Plant Species By Tom Heutte - The USDA Forest Service is acting to counter the threats posed by invasive species to our natural ecosystems. Invasive plants can upset the balance of nature in a variety of ways. We have surveyed much of the Tongass National Forest for invasive plants and are in the early stages of managing invasive plant populations on the Forest. - More...
Wednesday AM - November 28, 2007

RE: Relief is in site By Kara Jeanne Blazier - Mr. Jaehnert, I agree at first glance the Fair Tax aka Federal Consumption Tax is a scary prospect when one considers a 23-30% tax on consumable goods, but once one takes the time to delve into the particulars of this tax system it becomes a little more exciting. - More...
Wednesday AM - November 28, 2007

Bachmann has never supported a federal sales tax By Rich Dunn - Today, Sit News published a viewpoint piece by Paul Jaehnert called, "Relief is in sight". - More...
Wednesday AM - November 28, 2007

Youth and Ketchikan - something to do! By Jose Sambrano - I totally agree with Tryg Westergard. We do need places for ATVr's to ride. We would like to invite you to the KYI Leadership meeting Wednesday 11/28, 6:00pm at 640 Park Avenue, across from the American Legion so that we can help you with reaching youth. - More...
Wednesday AM - November 27, 2007

Girls Next Door By Kim Quinn - For those hundreds of people who came out to see Holly, Bridget and Kendra when E! was filming The Girls Next Door earlier this year - the Ketchikan / Craig episode is scheduled to air December 23rd. Special thanks to KJ, Mike Elerding, Craig Elementary School, Barnaby's, Cape Fox, Captain Mike Holman, Ruth Ann's, Good Fortune and everyone else who helped out that week. - More...
Wednesday AM - November 28, 2007

Local Politics By Samuel Bergeron - Good policy is made when we include all segments of the community on our Boards and Commissions.

Mike Painter made a motion at last Monday nights Assembly meeting to exclude Charlene Dima from participating in the Borough s Planning Steering Committee because of her involvement as a sponsor of the Jewelry Store Initiative. This should cause all of us to wonder why a member of the Borough Assembly is trying to exclude Charlene, a member of a free and open society who has the right to bring forward ballot initiatives, from the downtown planning process. - More...
Tuesday AM - November 27, 2007

South Tongass Cleanup By Jerry Cegelske - In April of 2003, I took a ride with Richard Burton who gave me what was known to others in the Borough as "The Burton Tour". This was not a tour for tourists, although some may have been interested in it. We started one morning at the end of North Tongass at Settler's Cove. Sadly to say, we didn't get very far before Dick told me to pull over and check out trash that had been dumped at one of the pull outs. It was inspected and marked on the map. Sometimes we only traveled a block or so before we stopped again to view more trash that had been dumped. It was amazing how much trash had been dumped along the road. Pull outs, Whipple Creek, Mud Bight, and other areas were littered. - More...
Tuesday AM - November 27, 2007

T.A.L.K event focuses on need for teen facility (ies) By Karen Eakes - One idea continually comes up at T.A.L.K. (Teens and Adults Linking in Ketchikan) events no matter what the stated topic happens to be-the need for some kind of teen " after school hours" facility that will provide a place for teens to gather and have a safe place to "hang-out," study, and visit. - More...
Tuesday AM - November 27, 2007

Are the roads done?? By Charles Edwardson - I am interested in why Secon paved the streets and then proceed to continuously cut holes in the new pavement and fill in their patch work with concrete. Concrete is much harder than asphalt these two materials do not seem to go together, I am not a highly qualified road worker but my suspicion is these areas will be a constant maintenance hassle. That is just an observation as I said I am not a highly qualified road worker. This section of road may or may not be done I do not know, but if it is I think this city has been taken for a ride. This undoubtedly is a very technical job, I cannot even imagine the logistics and man power this kind of job demands. But after over a year I would have expected a better looking product. I am referring to the section of road from the airport parking lot to A&P. - More...
Tuesday AM - November 27, 2007

ATV 4-Wheelers By Phil McElroy - I have read and tried to digest the 4-wheeler complaints posted on Sitnews. I have a couple of suggestions...

Parents: Please heed and follow the manufacturers recommendation that no person under the age of 16 years old should operate a 4-wheeler. - More...
Tuesday AM - November 27, 2007

4-Wheelers By Katie Shull - I see the problems that both sides of this discussion have brought out. I understand, having grown up here, that there are few places where kids and teenagers are allowed to ride ATV's or other such equipment. However, this does not excuse the inappropriate and dangerous use of ATV's anywhere. - More...
Tuesday AM - November 27, 2007

4 wheelers By Danielle Diggins - I agree with everyone on both sides. When I lived in Ketchikan before they shut down Whipple, it was the place to go, but we always had someone ask us if we had been in the pits where the blasting agents are. Of course we never went in there but other kids had because of hills and what not. - More...
Tuesday AM - November 27, 2007

4-Wheelers By Jen Brewer - Regarding the issue of the use of 4-wheelers and snowmachines; it's not just kids that need something to do. I'm an adult, and the happy owner of a 4-wheeler. It's good, clean fun. (if you don't believe me, come over when we get some snow and listen to the kids squealing with delight when I pull them on their sled with my 4-wheeler) - More...
Tuesday AM - November 27, 2007

Relief is in sight By Paul G. Jaehnert - For those low-wage earners who are having trouble keeping a roof over their head and putting meals on the table, relief is in sight. - More...
Tuesday AM - November 27, 2007

Giving Thanks By Mark O'Brien - I am sitting here at Seattle's Swedish Hospital, looking out the window on a clear, crisp Thanksgiving morning. It couldn't be more appropriate to be here today, this traditional day of giving thanks. - More...
Monday AM - November 26, 2007

Snowmachine people By Robert McRoberts - Mr. Moen's letter really was quite mean. As Mr. Ferry stated, we are a large group of people in this community - snowmachine people, that is. - More...
Monday AM - November 26, 2007

4-Wheelers By Selena Hockema - I agree with Tryg all the way!! There is no place here in Ketchikan for kids to go hang out and be kids. There are lots of problems with kids drinking and experimenting with drugs and it is sad to see nothing happening to change this. - More...
Monday AM - November 26, 2007

4-Wheelers and Snowmachines By Lee Caskey - I am guessing that some folks don't fully comprehend the limitations of this island. I've been around here for several years so let me fill you in on a bit o' history... More...
Monday AM - November 26, 2007

4-wheeler damage By Dave Person - When I posted my note on 4-wheeler damage, I knew someone like Mr. Westergard would mention the "it takes a village to raise a child" business. If you feel that strongly about it, get started doing something. Find a piece of land that is far enough away from homes so that residents aren't irritated by the constant whining of 4-wheeler and dirt bike engines or the inevitable mud bog eyesore the riding park will become. Then figure out how much it would cost to build the trails and purchase insurance in case of accidents. Then bring your proposal to the borough, council or some granting agencies and see if anybody else likes your idea. - More...
Monday AM - November 26, 2007

More Letters/Viewpoints
Webmail your letter or
Email Your Letter To: editor@sitnews.us

---

E-mail your news tips, news
releases & photos to:
editor@sitnews.us

SitNews
Stories in the News
©1999 - 2007
Ketchikan, Alaska

M.C. Kauffman, Webmaster/Editor
webmaster@sitnews.us

In Memory of SitNews' first editor,
Dick Kauffman
1932-2007

Locally owned & operated.
Online since 1999

Articles & photographs that appear in SitNews are protected by copyright and may not be reprinted or distributed without written permission from and payment of required fees to the proper sources.