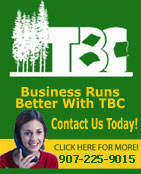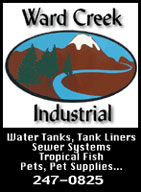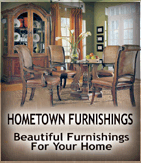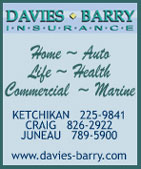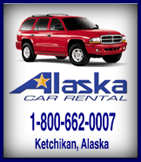 Contact


Webmail Letters


News Tips


Search Sitnews


Copyright Info


Archives
Today's News


Alaska


Ketchikan


Top Stories


U.S. News


U.S. Politics


Stock Watch


Personal Finance


Science News


US Education News


Parenting News


Seniors News


Medical News


Health News


Fitness


Offbeat News


Online Auction News


Today In History


Product Recalls


Obituaries
Quick News Search


Alaska


Ketchikan


SE Alaska


Alaska News Links
Columns - Articles


Dave Kiffer


Fish Factor


Career Success Stories


Parnassus Reviews


Chemical Eye On...


George Pasley


More Columnists
Ketchikan


Our Troops
Historical Ketchikan


June Allen


Dave Kiffer


Louise B. Harrington
Recognition


Match of the Month


Asset Builders
Ketchikan Arts & Events


Ketchikan Museums


KTN Public Library


Parks & Recreation


Chamber
Lifestyles


Home & Garden


Food & Drink


Arts & Culture


Book Reviews


Movie Reviews


Celebrity Gossip
On the Web


Cool Sites


Webmaster Tips


Virus Warnings
Sports


Ketchikan Links


Top Sports News
Public Records


FAA Accident Reports


NTSB Accident Reports


Court Calendar


Court Records Search


Wanted: Absconders


Sex Offender Reg.


Public Notices
Weather, Webcams


Today's Forecast


KTN Weather Data


AK Weather Map


Ketchikan Webcam


SE AK Webcams


Alaska Webcams


AK Earthquakes


Earthquakes
TV Guide


Ketchikan
Ketchikan Phone Book


Yellow Pages


White Pages
Employment


Employment
Government Links


Local Government


State & National


Thursday
August 28, 2008



A Dendronotus in Local Waters
Being investigated by the Dendronotus is diver Mary Kurth.
Front Page Photo by MIKE KURTH

Politics: U.S. Election Helping America's Image Worldwide By By ERIC GREEN - The U.S. presidential race, with "the spectacle of democracy at work," is a great thing for America's image worldwide, and historically has given a boost to U.S. public diplomacy, said Nicholas Cull, a professor of public diplomacy.

Cull, director of the public diplomacy program at the University of Southern California, says both presumed presidential nominees, Democrat Barack Obama and Republican John McCain, have mentioned the possibility of a "radical reform of U.S. public diplomacy, and there are multiple studies in progress to suggest what this might look like."

The U.S. State Department defines public diplomacy as "government-sponsored programs intended to inform or influence public opinion in other countries." Public diplomacy differs from traditional diplomacy in that it deals with individuals and organizations as well as governments.

McCain outlined the challenge for public diplomacy in a June 2007 article in the Orlando Sentinel. He said Americans of all political stripes "agree that the war on terror is not just a military struggle, but a battle of ideas." McCain said U.S. efforts to "communicate our message are ineffectual, especially compared to the anti-American information operations of much of the Arab media, al-Qaeda and radical Islamists."

The Arizona senator said America has "an opportunity to share our culture, our history and our ideals and we can start taking advantage of that opportunity by establishing an independent agency to communicate America's message to the world."

Obama says on his Web site that he would create an "America's Voice Initiative to send Americans who are fluent speakers of local languages to expand" U.S. public diplomacy. Obama also would "extend opportunities for older individuals such as teachers, engineers and doctors to serve overseas."

Cull, author of The Cold War and the United States Information Agency, called the impact of Obama's candidacy "simply tremendous," as reflected in a June 12 survey by the nonpartisan Pew Research Center that reported many people worldwide are paying close attention to the U.S. presidential race.

If Obama is elected president, Cull said, "I expect that [global] opinion polls will show a tremendous willingness to allow the United States to start fresh." McCain, he said, "would probably not generate the same response. He would seem more like business as usual."

U.S. CITIZENS CONCERNED ABOUT HOW WORLD SEES THEIR NATION

Pew found a majority of Americans surveyed said the United States is "less respected in the world than it has been in the past, and a growing proportion views this as a major problem for the country."

Cull said a return to re-creating the U.S. Information Agency (USIA), an independent agency that coordinated public diplomacy efforts in the second half of the 20th century, would not necessarily be the best idea for improving American public diplomacy. USIA was merged into the State Department in 1999. - More...
Thursday - August 28, 2008

Alaska: Governor Signs Bill Approving AGIA License - Wednesday, Alaska Governor Sarah Palin signed House Bill 3001, authorizing the state to award an AGIA license allowing TransCanada Alaska to start developing a 1,715-mile natural gas pipeline from a treatment plant at Prudhoe Bay to the Alberta Hub in Canada. The Governor signed the bill at the Alaska AFL-CIO's biennial convention.

"After dreaming of a natural gas pipeline for more than 30 years, Alaskans have now created the framework for the project to advance," Governor Palin said. "This legislation brings us closer than we've ever been to building a gas pipeline and finally accessing our gas that has been languishing for so many decades on the North Slope."

TransCanada Corporation has successfully constructed many natural gas pipelines and now operates more than 36,000 miles of natural gas pipelines in North America. - More...
Thursday - August 28, 2008

Alaska: UAF named among best in West - The Princeton Review recently named the University of Alaska Fairbanks as one of the West's best colleges. UAF is the only university in Alaska to achieve the Best in the West designation this year.

UAF is one of about 600 schools featured on the 2009 Best Colleges: Region by Region section of PrincetonReview.com, the company's web site. It is one of 120 schools selected in 15 western states. The 630 colleges named a "regional best" represent about 25 percent of the nation's four-year colleges.

According The Princeton Review, schools were selected based on institutional data, visits to schools and the opinions of college advisors. In addition, The Princeton Review surveyed students and asked them to rate their schools on things ranging from faculty member accessibility to food service. - More...
Thursday - August 28, 2008

National: Obama embodies growing visibility of mixed-race America By DAVID OLSON - When Sen. Barack Obama takes the stage at the Democratic National Convention in Denver on Thursday night, he will be heralded as the first black candidate to accept a major-party presidential nomination.

For many multiracial Americans, Obama -- the son of a white mother and black father -- will represent something more: A symbol of their growing visibility in a country that has long viewed race primarily through the prism of black and white.

Yet Obama's self-identification as black after years of struggling with the matter illustrates the complexities surrounding racial identity. Multiracial California residents say they, too, have wrestled with their identities, and with society's insistence on forcing them to choose a race instead of allowing them to embrace all of their backgrounds.


"A lot of people struggle with it, but it shouldn't be a struggle," said Maria Shepard, of Highland, Calif. who is half black and half Filipina. "It's society that makes it a struggle."

The U.S. Census Bureau did not even count multiracial people until 2000, when it began allowing respondents to check more than one racial box on the census form. It found that more than 6.8 million Americans -- or 2.4 percent -- were multiracial.

Nearly a quarter of them lived in California, where 4.7 percent of respondents identified themselves as belonging to more than one race. Five percent of people in San Bernardino County and 4.4 percent in Riverside County were multiracial.

The census statistics portend a rapidly growing mixed-race population. Less than 2 percent of the adult population was multiracial in 2000, but 4 percent of people younger than 18 were.

Fifty years ago, interracial marriage was rare. Only 0.4 percent of couples in 1960 were interracial, according to the census. In 2000, nearly 6 percent were. Census officials discussed whether to create a new "multiracial" designation on the census form but decided instead on the multiple-box option, said Jorge Chapa, who was part of a Census Bureau advisory committee that discussed how to characterize multiracial people.

"Most people don't say, 'I'm mixed race,' but 'I'm this race and that race,'" said Chapa, director of the Center on Democracy in a Multiracial Society at the University of Illinois at Urbana-Champaign.

Some people identify with a single race because of their appearance, he said. Obama is biracial, but society treats him as a black man, with the discrimination and stereotyping that often accompanies that, he said. What Obama calls himself would not diminish that, Chapa said. - More...
Thursday - August 28, 2008

Health - Fitness: More families hear apologies following medical mistakes By LISA GREENE - After the chief of staff at James A. Haley VA Medical Center realized that a veteran had died after receiving poor care, he told the man's family that he was sorry.

Simple words, yet once doctors rarely spoke them, even after mistakes so horrific they cost lives.

Now, that appears to be changing.

As part of the national patient-safety movement, several groups are pushing hospitals and doctors to own up to mistakes by apologizing to patients.

"It's a massive cultural shift," said Doug Wojcieszak, founder of an Illinois-based group called the Sorry Works! Coalition. "For decades, the typical approach of hospitals and their insurance carriers was shut up, and literally break off communications with the family."

While doctors and hospitals still are often reluctant to admit wrongdoing, apologizing and going public occurs more often. - More...
Thursday - August 28, 2008




Ketchikan Regular Election
October 7, 2008

City Council Candidates Filed pdf
KGB Assembly & School Board Candidates Filed (08/25/08)pdf

Ketchikan

Ketchikan Police Report
AK Troopers Daily Dispatch
Today's Forecast
Satellite
Today's Weather Images
Marine Forecasts
Ketchikan Weather Data
Current AK Weather Map

CLASSIFIEDS

Publish ad
Please select the proper category before posting.




CLASSIFIEDS' CATEGORIES

Announcements and
Help Wanted
For Sale / Free Stuff
Garage Sales
Homes / Apts/ Property
Pets
Wanted
Lost & Found
Local Services
Publish your ad

More Front Page Archives

Viewpoints
Opinions/Letters
Basic Rules

Editor's/Webmaster's note: Thank you for your patience during this update. Physical challenges at times do delay my ability to publish. Unfortunately, my fine motor skills aren't what they use to be. Thank you again. ~ Mary Kauffman

Wake up Ketchikan! By Tony Gwynn - While I admire Ketchikan Little League board member's aspirations of a baseball facility that would match a professional team's spring training site, I wonder if it's time to stop dreaming of a pot of free gold and instead concentrate on reality. - More...
Thursday - August 28, 2008

Energy assistance by Bill Meck - I have read many of the complaints of discrimination regarding the executive order signed by Governor Sarah Palin for the "Energy assistance package" recently and find there were many flaws regarding the process of which residents of the state of Alaska were qualified. Including those who have been residing in the state continually since as long as March of 2007 or those who had paperwork that may have been filed for the annual Permanent fund dividend checks improperly. It is also not limited to those who may for one reason or another have their wages garnished but will be in need of the stimulus over the next six months or longer to come. Every person I have spoken with including a person whom works in our local legislative office in Ketchikan has given their opinion that there are going to be many people who are going to be "left out in the cold" this winter so to speak. - More...
Thursday - August 28, 2008

Let's Stop the Illegal use of Drug Cycle By Terrance H. Booth, Sr. - A very sad and depressing report on illegal drug use for Indian Country, USA. I know action has been taken but it is time to safe and preserve our future who are the youth. More needs to be done about it for the Native Drug Dealers are killing our youth and our future. - More...
Thursday - August 28, 2008

2007 Taquan Air Plane Crash By Mike McComb - If you read the entire accident report you will find that the pilot was previously suicidal and also taking anti-depressant medication at the time of the accident which would NOT allow him to be legal to fly an aircraft. - More...
Thursday - August 28, 2008

Poke'em in the eye By Edward Brown - Throwing our most senior senator under the bus is not called for. He should be presumed innocent until the verdict or plea comes in. The trial will not end until 2 weeks before the general election. Ted is worthy of one more primary vote by all patriotic Alaskan voters. This can be our thank you to Ted with his 40 years of service to our state. - - More...
Thursday - August 28, 2008

Ketchikan vote Democrat? By Chris Arteaga - In the wake of Senator Stevens indictment, Ketchikan should reconsider its staunch support of Republican candidates. - More...
Thursday - August 28, 2008

North Point Higgins Repaving? By Debbie Rahr - Just wondering why we are repaving North Point Higgins when there are worse roads that need fixing. This doesn't make sense to me. - More...
Thursday - August 28, 2008

Crab Mentality By Jose Garcia - Not only Filipinos in Ketchikan, or other Alaskan cities, but the entire country where Filipinos conglomerate; having been, and mostly in cities where the onslaught of Filipinos have ekked their living to fuse themselves in the American Dream, there is still that old tradition of crab mentality embedded in the sinews of their sublimal instincts. - More...
Thursday - August 28, 2008

Ketchikan gas prices By Karen Ramsey - Ketchikan-area gas stations have been charging $4.45 a gallon for unleaded gas since about the third week of July. Today, August 25, the news media reported that the average price in the U.S. is $3.69 a gallon. I wonder how long it will take for stations here to start reflecting that downward trend of the price of oil and gas. Will we drivers in Ketchikan have to suffer the fate of paying at least 70 cents more per gallon than the national average for a lot longer? I hope not. Even in Honolulu where drivers usually pay even more exhorbitant prices for gas than we do, the most expensive gas station today is charging $4.34. Gas stations in Ketchikan, please give us a break soon! - More...
Thursday - August 28, 2008

Tickets By Charles McGee - IF THE DEMOCRATIC PARTY OF AMERICA WISHES TO ELECT A PRESIDENT THEY HAD BETTER RE-THINK THE BARACK OBAMA/JOE BIDEN OFFERING. - More...
Thursday - August 28, 2008

Why take a chance on Joe Biden? By Mark Neckameyer - In the business world we are so very careful in vetting people who will have responsible management positions. People who have fiduciary responsibility like CFOs and Treasurers are thoroughly investigated and any impropriety is reason for a negative conclusion. Police officers are checked out back to high school friends' opinions of them and senior military officers, those in control of nuclear weapons especially are very carefully screened. even to the point of having psychological examinations and lie detector testing before they are retained. Why in the world would the Democrat Party pick for a Vice Presidential candidate, someone the proverbial heartbeat away from being the most powerful person on Earth, someone with so many serious character flaws? - More...
Thursday - August 28, 2008

RE: energy relief Yes or NO By Robert Bates - First of all I would like to say that I understand Mr. Tillson's concern about non-residents not getting the relief for the rise of fuel prices. But my concern with having applications being filled out by non-residents is the fact that there are a lot of seasonal workers in the state that might try to take advantage of that and fill them out as well, thus taking money from the people who live here year round. - More...
Thursday - August 28, 2008

Kanayama Exchange By Haley Widness - I am saddened by the argument over who should participate in the Ketchikan-Kanayama Extchange Program. I am an alumni of the program and felt that it was one of the best experiences I have ever had the privilage to be a part of. It is not a matter of who is popular or smart, but more of a matter of commitment. At times I didn't want to fundraise or go to class, but I kept a good attitude about it and went eventhough I might not have felt up to it. At the very begining I signed a contract to that commitment. In the end it was very worth it and I had the time of my life while meeting so many new people and learning new things. It is a great program and I hope that it continues for many years to come. I thank all those who have supported this program in the past and continued support in the future. - More...
Thursday - August 28, 2008

GREAT JOB GIRLS By Jodi Warmuth Rosenthal - I live in Jackson, Wisconsin and Anna Warmuth is my niece. I found this letter online and I need to say that I am very proud of Anna and the rest of the Girl Scouts who worked so hard on this clean up project. - More..
Thursday - August 28, 2008

Doesn't make me a Democrat By Mike Isaac - Somehow my defense of Ted Stevens and my dislike of John McCain the RINO republican from AZ makes me a Democrat according to Kris Hansen's letter dated 08/09/08 -- and someone trying to sway voters of Alaska???? - More...
Thursday - August 28, 2008

Bridge? By Thomas Thrush - Mrs. Lester, I agree with the bridge concept, but to me it was pork, to Gravina? - More...
Thursday - August 28, 2008

Sen. Stevens By Robert Glenn - Jerilyn Lester, if you read the about me section you will see that I did live in Ketchikan for 3 years (year round, not only for summer). Never once did I miss a flight because I had to take the ferry over to the airport. I missed more flights because I would be sitting there at the airport and listen to the plane fly over because of weather. - More...
Thursday - August 28, 2008

More Letters/Viewpoints
Webmail your letter or
Email Your Letter To: editor@sitnews.us

---

Articles & photographs that appear in SitNews may be protected by copyright and may not be reprinted or redistributed without written permission from and payment of required fees to the proper sources.

August 26th
Primary Election
Results
Click here
Reload or refresh your page to view the latest results.