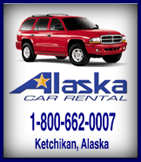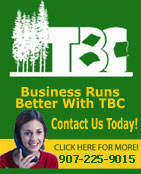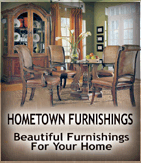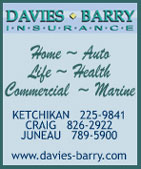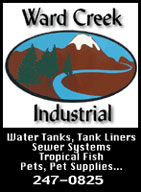 Contact


Webmail Letters


News Tips


Search Sitnews


Copyright Info


Archives
Today's News


Alaska


Ketchikan


Top Stories


U.S. News


U.S. Politics


Stock Watch


Personal Finance


Science News


US Education News


Parenting News


Seniors News


Medical News


Health News


Fitness


Offbeat News


Online Auction News


Today In History


Product Recalls


Obituaries
Quick News Search


Alaska


Ketchikan


SE Alaska


Alaska News Links
Columns - Articles


Dave Kiffer


Fish Factor


Career Success Stories


Parnassus Reviews


Chemical Eye On...


George Pasley


More Columnists
Ketchikan


Our Troops
Historical Ketchikan


June Allen


Dave Kiffer


Louise B. Harrington
Recognition


Match of the Month


Asset Builders
Ketchikan Arts & Events


Ketchikan Museums


KTN Public Library


Parks & Recreation


Chamber
Lifestyles


Home & Garden


Food & Drink


Arts & Culture


Book Reviews


Movie Reviews


Celebrity Gossip
On the Web


Cool Sites


Webmaster Tips


Virus Warnings
Sports


Ketchikan Links


Top Sports News
Public Records


FAA Accident Reports


NTSB Accident Reports


Court Calendar


Court Records Search


Wanted: Absconders


Sex Offender Reg.


Public Notices
Weather, Webcams


Today's Forecast


KTN Weather Data


AK Weather Map


Ketchikan Webcam


SE AK Webcams


Alaska Webcams


AK Earthquakes


Earthquakes
TV Guide


Ketchikan
Ketchikan Phone Book


Yellow Pages


White Pages
Employment


Employment
Government Links


Local Government


State & National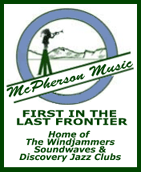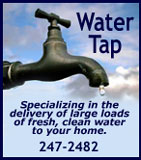 Tuesday
August 05, 2008



Herring Cove: Black Bear & Eagle
This eagle lost its salmon dinner...
Front Page Photo By Zachry "Zak" Young

Alaska: Proposed Plan to Keep Homes Warm This Winter Unveiled - Monday night the Senate Bipartisan Working Group unveiled the 2008 Home Heating and Energy Relief Plan. Senators spent the past two months crafting a bill to lift the burden from thousands of Alaskan families wondering how they will keep their homes warm this winter.

"High oil prices are a double edged sword for Alaska," said Senate Finance Committee Co-Chair Bert Stedman. "It gives the state a huge surplus but it also sends home heating bills through the roof. Our plan targets the energy problem instead of just throwing money at it."

"Families in Southcentral Alaska are also struggling to pay their home heating bill," said Senator Bettye Davis. "Natural gas rates have doubled in the past few years so this legislation will be welcome news to many families wondering how they will pay their natural gas bill this winter."

The proposed plan delivers home heating and energy relief over the next two fiscal years on four fronts:

1) Home Heating Relief

This multi pronged approach will keep every Alaskan home warm during the long, cold winter ahead. The legislation calls for subsidizing all home heating fuels whether it is fuel oil, propane, natural gas or electricity.

The Alaska Energy Authority (AEA) will administer a two year temporary relief payment program to Alaskans using propane or heating oil to warm their homes. An Alaska resident sends their heating oil or propane receipt to the AEA and get a payment for the amount paid over three dollars per gallon up to 600 gallons per year.

Landlords applying for the heating oil and propane program will be required to pass on the savings to their tenants minus ten percent for administrative costs. The program will run from September 1, 2008 to March 31, 2009 and from September 1, 2009 to March 31, 2010.

Natural gas customers will also receive financial help. Rebates will be available for purchases up to 100 Mcf during the winter months. Homes heated with electricity will be subsidized for up to 16.1 kilowatts a year.

The cap for the Bulk Fuel Revolving Loan Fund will be increased from $500,000 to $750,000.

2) Power Cost Equalization

Homes lit by diesel powered generators are going to see a tremendous increase in the cost of electricity this winter.

The Senate plan increases Power Cost Equalization payments by relieving power costs that are above ten cents per kilowatt hour for the first 500 hours. Right now it does not begin paying until 12.8 cents per KWH. - More...
Tuesday - August 05, 2008

Alaska: State of Alaska to Sue Over Polar Bear Listing - Alaska Governor Sarah Palin announced Monday the State of Alaska has filed a lawsuit in U.S. District Court for the District of Columbia seeking to overturn U.S. Interior Secretary Dirk Kempthorne's decision to list the polar bear as threatened under the Endangered Species Act.

This action follows written notice given more than 60 days ago to Secretary Dirk Kempthorne of the Department of the Interior and Director Dale Hall of the U.S. Fish and Wildlife Service asking that the regulation listing the polar bear as threatened be withdrawn.

"We believe that the Service's decision to list the polar bear was not based on the best scientific and commercial data available," Governor Palin said.

The Service's analysis failed to adequately consider the polar bears' survival through prior warming periods, and its findings that the polar bear is threatened by sea-ice habitat loss and inadequate regulatory mechanisms to address sea-ice recession are not warranted. The Service also failed to adequately consider the existing regulatory mechanisms, including conservation measures within Alaska and the international community, which have resulted in a sustainable worldwide polar bear population that has more than doubled in number over the last 40 years to 20,000-25,000 bears. - More...
Tuesday - August 05, 2008

Alaska: Alaska man fights a bear to a tie By JAMES HALPIN - Devon Rees could have played dead. Or run. Instead, he chose to fight the bear that lunged out of the woods near his home in Eagle River, Alaska earlier this week.

And, although he ended up with a harvest of cuts and bruises, he survived.

"I definitely earned my bragging rights boxing a bear," said Rees, 18. "It got me a couple of times, and I got her a good couple of times. I wasn't going to give the bear an easy target."

Rees was walking home from a friend's house at about 2 a.m. When he left the paved street for a dirt road, he was less than 50 yards from his home. Midway across, he heard a splash down the embankment at the water's edge, perhaps 10 feet away. Probably just some salmon jumping, he thought.

The creek is a popular king salmon fishery -- for bears, said Jessy Coltrane, assistant Anchorage-area wildlife biologist with the Alaska Department of Fish and Game. The culvert under the road acts as a bottleneck for the migrating fish, making for easy pickings, she said.

This late in summer, darkness envelops the woods in the early morning hours. Rees couldn't see a thing. As he continued on, the bear barreled out and tore into him. He tore back. - More...
Tuesday - August 05, 2008

Ketchikan: University Receives $170,000 for Fisheries Management Training Program - The University of Alaska Southeast Ketchikan announced that the Fisheries Technology degree program has been awarded $170,000 by the United States Department of Agriculture (USDA) Cooperative State Research, Education, and Extension Service (CSREES) grant for enhancing the Fisheries Technology program's curriculum, outreach to secondary schools, and aquatic farm education and research partnerships.

UAS Ketchikan Fisheries Technology Program will use the grant to further develop the program curricula through distance lab modules creation; offer training and applied research to the local shellfish and aquatic farm industries; increase high school student participation in fisheries sciences through an increase in experiential learning opportunities; and increase student recruitment, retention and educational equity through outreach and student financial aid assistance.

This grant will provide tuition assistance to eligible rural and Native Alaskan students admitted to the UAS Ketchikan Fisheries Technology program, depending on student enrollment and need. For more information regarding the program and tuition assistance, contact Fisheries Technology Program Coordinator Barbara Morgan at 907-228-4546.

UAS Ketchikan Fisheries Technology Program offers students one-year certificates and two-year associate of applied science degrees in fisheries technology. Students in the program work alongside fisheries professionals in hatcheries and fisheries management agencies during required internships. The program is designed to provide workforce training along with a solid science background in fisheries. The combination of educational course work and hands-on internships prepares students to work in fish hatcheries and governmental agencies including the Alaska Department of Fish and Game and the U.S. Forest Service. The degree program is available to anyone in the State of Alaska through distance delivery utilizing web-based tools and online classrooms. - More...
Tuesday - August 05, 2008

Business - Economy: More older people choose to keep working By ANDY SMITH - The number of older workers in the work force age 65 and higher has been rising since 1977, and the trend is expected to accelerate at least through 2016. The federal Bureau of Labor Statistics examines the issue in the "spotlight on statistics" feature found on its Web site, www.bls.gov/spotlight.

Since 1977, employment of workers 65 and over increased 101 percent, compared with 59 percent for all workers 16 and over. The increase was more pronounced among women (147 percent) than men (75 percent). According to the bureau, this trend does not simply reflect the aging of the baby boom generation, since as of last year the leading edge of the baby boomers -- born between 1946 and 1964 -- had not yet turned 65. That's coming in 2011.

The trend is expected to continue. From 2006 to 2016, the overall labor force is projected to increase by 8.5 percent. When analyzed by age categories, the increase is heavily weighted to the grayer part of the population -- a 36.5-percent increase among workers 55 to 64, an 83.4-percent increase for workers 65 to 74, and an 84.3-percent increase among workers 75 and older. - More...
Tuesday - August 05, 2008




Ketchikan

Ketchikan Police Report
AK Troopers Daily Dispatch
Today's Forecast
Satellite
Today's Weather Images
Marine Forecasts
Ketchikan Weather Data
Current AK Weather Map

CLASSIFIEDS

Publish ad
Please select the proper category before posting.




CLASSIFIEDS' CATEGORIES

Announcements and
Help Wanted
For Sale / Free Stuff
Garage Sales
Homes / Apts/ Property
Pets
Wanted
Lost & Found
Local Services
Publish your ad

More Front Page Archives

Viewpoints
Opinions/Letters
Basic Rules

Aircraft Accident By Jerry L. Kiffer - As most have heard we had an accident involving a Cessna 210 going into the water short of the airport here in Ketchikan last week. The rescue of the two persons on board was accomplished by swift reaction of local 135 pilots who were backed up by our rescue service and local civilians. - More...
Monday - August 04, 2008

Bob's Last Wish By Beverly Reeves - He was born Charles R. Hirsh in Juneau Alaska May 14th 1984. Everyone called him Bob. He was stricken with leukemia at the age of 11 and lost his battle May 24th 2005. He was 21 years old. - More...
Monday - August 04, 2008

Grilling with Ted By Mike Isaac - I have heard that Bush and his buddies in the Justice Department want to lock up Ted Stevens for his "bridge to nowhere" idea. The truth is Ted Stevens may be locked up and lose his seat in the Senate over a BBQ grill, trading a classic 1964 Ford Mustang for some run of the mill SUV and having his deck repaired on his little ski cabin in Girdwood that he paid for. Ted Stevens is a good man and not one of those bible thumping, right wing kooks that give Republicans a bad name. He not only looks out for Alaska but the other states as well. I would hate to think how much gas would cost here in California if the pipeline had not been built. - More...
Monday - August 04, 2008

Alaska "Roadside" flower By Carrie Beckham - On my way to work this morning, I noticed that the Jeep now has a homophobic slur spray-painted across the drivers side. - More...
Monday - August 04, 2008

Alaska "Roadside" flower By Al Johnson - On or around the 20th of July I contacted the State Police regarding What is now a trashed Jeep Cherokee, AK License EEP 229 located at the Whipple Creek pull out. I was advised that abandoned cars were the responsibility of the Ketchikan Gateway Borough enforcement officer. The State Trooper on duty volunteered to pass the matter on to the Borough enforcement officer. I thanked him and departed knowing the issue was being delt with. - More...
Friday - August 01, 2008

Rebuttal: The Other Presidential Candidates By Frank McEnulty - I couldn't be more different than Alan Keyes and the others that Tom Proebsting compared me to. First, I am not, nor have I ever been a bible thumper. - More...
Friday - August 01, 2008

GIVING AWAY MONEY AT ELECTION TIME By Rep. Mike Doogan - AGIA License in Peril: The bill to grant a state license for the gas pipeline is in the clutches - did I say clutches? I meant, of course, loving hands - of the Alaska State Senate where, I'm sure, a thousand plots are being hatched. I could list them all, but why bother. These things are like soap bubbles and last about as long. So let's talk about something concrete, like logistics, instead. If the legislature is to approve granting a license <http://gov.state.ak.us/agia/> to a subsidiary of TransCanada, it must do so by midnight Aug. 2, which is the last of the 60 days the law allows for legislative review and approval. The way the votes seem to be distributed in the Senate, approval will take four days: send the bill to the floor, second reading, third reading, reconsideration. As I write this, there are four days left. What does that mean? It means the license's opponents have succeeded in stalling long enough that the slightest bobble could kill it. (Necessary disclaimer here: The license's opponents claim they haven't been stalling. But if it looks like a duck and walks like a duck and talks like a duck ) Stay tuned. - More...
Friday - August 01, 2008

The Other Presidential Candidates By Tom Proebsting - The media has offered extensive coverage to presidential candidates John McCain and Barack Obama. Every day reveals something new about the two mavericks. However, to be fair and balanced, there are other presidential candidates. There may be virtually dozens running for president, but only ten worthy of honorable mention. - More...
Friday - August 01, 2008

The Truth Abouts Cats & Dogs By Chris Elliott - I live on Jackson Street. While I sympathize with Mr. Griffin, I think Ms. Pitcher makes an excellent point. I don't remember cats being such a problem when I was a kid. I don't know if they were more apt to hang out at home or what, but there are a lot of cats running around our neighborhood now. On a nice day, when I've got my front door open, it's not unusual to have a cat poke his nose in. Often, when I go to work in the morning, I find little cat prints on the hood of my car. They get under our house and do whatever it is they do (stinking it up). I wish they would stay on their own property, but they're sneaky, and if you let them out, they're going to cat around. - More...
Monday - July 28, 2008

Thank You From the Family of Benjamin Noah Phillips By Karen Galloway - Words cannot express the gratefulness in our hearts as we try to write this thank you. We were (and still are) absolutely overwhelmed by the kindness and generosity of our friends, family and community members when our son and grandchild, "Baby Ben," was critically injured by a truck and had to be medevac'd to Harborview on June 9, 2008. That was the scariest thing any of us has ever experienced and those first few critical days were heart-wrenching. We live in a kind and caring community and your support has been more than awesome. - More...
Sunday - July 27, 2008

Neighborhood Cats By Karen Pitcher - I don't live in the Jackson Street neighborhood but I can really understand the frustration of the neighbor who was setting a trap for cats. The cats in my neighborhood also love to use my fenced yard as a large litter box and I get very tired of scooping up after them. Especially when I miss some and don't discover it until I've mowed over it. Yuk. - More...
Sunday - July 27, 2008

Energy: We can't just have a box of chocolates By Sen. Kim Elton - This week I'm giving my laptop's keyboard a break. I'm not putting more miles on the A,G, I, and A keys. Truth be told, I'm so tired of downloading and forwarding data on gas pipeline economics that I too need a short break from that acronym I'm not mentioning in this newsletter. - More...
Sunday - July 27, 2008

Alaska Driver's Manual By Jay Jones - To Chief Davis, I would hope that operators of Departmental Vehicles would already observe what is included in the second paragraph of your letter concerning pedestrians entering/occupying crosswalks, and that it would already be Department policy, as it is on page 60 of the Alaska State Driver's Manual. - More...
Sunday - July 27, 2008

More Letters/Viewpoints
Webmail your letter or
Email Your Letter To: editor@sitnews.us

---

E-mail your news tips, news
releases & photos to:
editor@sitnews.us

SitNews
Stories in the News
©1999 - 2008
Ketchikan, Alaska

M.C. Kauffman, Webmaster/Editor, &
Graphic Designer
webmaster@sitnews.us

In Memory of SitNews' first editor,
Dick Kauffman
1932-2007

Locally owned & operated.
Online since 1999

Articles & photographs that appear in SitNews may be protected by copyright and may not be reprinted or redistributed without written permission from and payment of required fees to the proper sources.