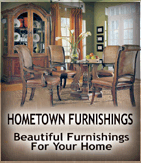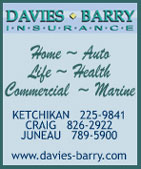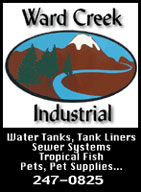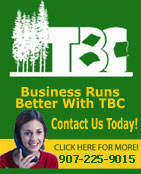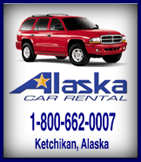 Contact


Webmail Letters


News Tips


Search Sitnews


Copyright Info


Archives
Today's News


Alaska


Ketchikan


Top Stories


U.S. News


U.S. Politics


Stock Watch


Personal Finance


Science News


US Education News


Parenting News


Seniors News


Medical News


Health News


Fitness


Offbeat News


Online Auction News


Today In History


Product Recalls


Obituaries
Quick News Search


Alaska


Ketchikan


SE Alaska


Alaska News Links
Columns - Articles


Dave Kiffer


Fish Factor


Career Success Stories


Parnassus Reviews


Chemical Eye On...


Bob Ciminel


Rob Holston


More Columnists
Ketchikan


Our Troops
Historical Ketchikan


June Allen


Dave Kiffer


Louise B. Harrington
Recognition


Match of the Month


Asset Builders
Ketchikan Arts & Events


Ketchikan Museums


KTN Public Library


Parks & Recreation


Chamber
Lifestyles


Home & Garden


Food & Drink


Arts & Culture


Book Reviews


Movie Reviews


Celebrity Gossip
On the Web


Cool Sites


Webmaster Tips


Virus Warnings
Sports


Ketchikan Links


Top Sports News
Public Records


FAA Accident Reports


NTSB Accident Reports


Court Calendar


Court Records Search


Wanted: Absconders


Sex Offender Reg.


Public Notices
Weather, Webcams


Today's Forecast


KTN Weather Data


AK Weather Map


Ketchikan Webcam


SE AK Webcams


Alaska Webcams


AK Earthquakes


Earthquakes
TV Guide


Ketchikan
Ketchikan Phone Book


Yellow Pages


White Pages
Employment


Employment
Government Links


Local Government


State & National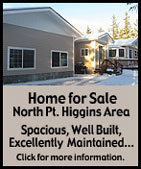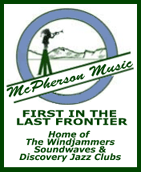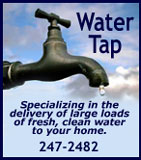 Tuesday
June 02, 2008



Heart Warming
Ketchikan High School and Sitka teams members worked with the T-Ball team (ages 4 to 7) during a break between games. Coach Dave Smith is in the center talking with the teams. Read Coach Smith's letter.
Front Page Photo by Tom Thompson

National: Americans Driving At Historic Lows - Americans drove less in March 2008, continuing a trend that began last November, according to estimates recently released from the Federal Highway Administration.

"That Americans are driving less underscores the challenges facing the Highway Trust Fund and its reliance on the federal gasoline excise tax," said Acting Federal Highway Administrator Jim Ray.

Given the drop in driving, federal statistics show Americans drove 11 billion fewer miles in March 2008 than in March 2007. That means a prime source of road maintenance and construction money has begun to dry up.

An upshot of American's cutting back on driving in the face of soaring gasoline prices is the loss of what could be billions of dollars in the Highway Trust Fund. This fund is the pool of money fed by federal gasoline tax revenues that are siphoned from each gallon of gas sold. States and cities depend on these funds to build new roads or fix old ones.

The Federal Highway Administration's "Traffic Volume Trends" report, produced monthly since 1942, shows that estimated vehicle miles traveled (VMT) on all U.S. public roads for March 2008 fell 4.3 percent as compared with March 2007 travel. This is the first time estimated March travel on public roads fell since 1979. At 11 billion miles less in March 2008 than in the previous March, this is the sharpest yearly drop for any month in Federal Highway Administration's history. - More...
Sunday - June 01, 2008

National: Pelosi says she will ensure peace at the Democratic convention By CARLA MARINUCCI - House Speaker Nancy Pelosi says she will step in if necessary to make sure the presidential nomination fight between Hillary Rodham Clinton and Barack Obama does not reach the Democratic National Convention -- though she believes it could be resolved as early as next week.

Pelosi predicted that a presidential nominee will emerge in the week after the final Democratic primaries on June 3, but she said "I will step in" if there is no resolution by late June regarding the seating of delegates from Florida and Michigan, the two states that defied party rules by holding early primaries.

"Because we cannot take this fight to the convention," she said. "It must be over before then." - More...
Sunday - June 01, 2008

National: Indiana boy captures Scripps National Spelling Bee title By ANSLEY HAMAN - Sameer Mishra definitely earned his "guerdon."

The 13-year-old from West Lafayette, Ind. outlasted 287 other competitors and captured the Scripps National Spelling Bee championship Friday night by correctly spelling guerdon, a word of Germanic origin meaning reward.

Mishra outdueled Sidharth Chand, a 12-year-old from Bloomfield Hills, Mich., who misspelled prosopopoeia in the 15th round, just before Mishra nailed guerdon.

Mishra will receive $35,000 in cash plus more than $5,000 in other prizes.

Earlier Friday night Mishra provided comic relief. In the 9th round Dr. Jacques A. Bailly, one of the Bee officials, read "numnah," a sheepskin pad placed between a saddle and an animal's back. But Bailly's pronunciation sounded odd, prompting tittering from the crowd and a puzzled question from Mishra.

"Numbnut?" Mishra asked.

Bailly then more clearly stated the Hindi word. - More...
Sunday - June 01, 2008

Health - Fitness: Chronic medical conditions, diagnostic errors abound By LEE BOWMAN - America, land of the free, home of the ill.

A new report out this week from the government's Agency for Healthcare Research and Quality gives some daunting numbers. Six out of every 10 Americans 18 and older has at least one chronic medical condition.

That means in the average office building elevator, most of the people on board have a medical problem that can be expected to last for at least one year and result in physical limitations or the need for ongoing medical care.

The numbers come from a 2005 federal survey of spending for health care services around the country. - More...
Sunday - June 01, 2008

Health - Fitness: Myth informed: A dozen food 'truths' don't hold water By GWEN SCHOEN - You hear a lot of nutrition advice, some good, some questionable.

Jeannie Gazzaniga Moloo, spokeswoman for the American Dietetics Association, is on a mission to squelch myths.

Here's a list of 12 common beliefs along with the facts from Moloo. - More...
Sunday - June 01, 2008

Columns - Commentary

Dave Kiffer: Your Next American Idle! - Men and Women are different.

They must be, otherwise all those articles in the magazines my wife reads would be really, really, really wrong, or at least really, really, really pointless.

Page after page, article after article seem primarily intent in unlocking the male psyche for all of their - assumably - female readers.

I particularly like the ones that tell the readers what their male partner is really thinking.

It seems to be a really popular topic of discussion amongst women.

I.E. "What does he really mean when he says _______?"

Or "How his facial expressions give his deepest thoughts away."

Or "Uncoding his secret body language."

So even when someone of the female persuasion asks you what you are thinking and you honestly answer "nothing" it is clearly not a good enough answer. You must be thinking something and these articles will spell it all out

Uh huh.

The sad truth is that most men are usually conserving brain cells when they are quiet.

To tell you the truth, and not charge you $4.95 for it, most men are also conserving brain cells when they are talking as well.

Assuming that we are thinking about anything at all any given time is probably a waste of time. Nearly as a big a waste as reading all those articles written to give you a clue about what we are thinking.

And those times when we are thinking, you really don't want to know what we are thinking about anyway. Nothing good can come from that information.

Do you really want to know that we are pondering why our favorite sports team is not doing better?

Do you really want to know that we are considering which is more important between "less filling" or "tastes great?"

Do you really want to know that we are having a sudden nostalgic thought about a girl we kissed in the third grade?

Really the best advice I can give you is "don't ask, don't tell." - More...
Sunday - June 01, 2008




Public Meetings

7:00 pm - Thursday - June 5, 2008: The Ketchikan City Council will hold a regular meeting in the City Council Chambers
Download the agenda and information packets pdf (Once the agenda is downloaded to your computer, click on the various items on the agenda to download each packet of detailed information.)

Ketchikan

Ketchikan Police Report
AK Troopers Daily Dispatch
Today's Forecast
Satellite
Today's Weather Images
Marine Forecasts
Ketchikan Weather Data
Current AK Weather Map

CLASSIFIEDS

Publish ad
Please select the proper category before posting.




CLASSIFIEDS' CATEGORIES

Announcements and
Help Wanted
For Sale / Free Stuff
Garage Sales
Homes / Apts/ Property
Pets
Wanted
Lost & Found
Local Services
Publish your ad

More Front Page Archives

Viewpoints
Opinions/Letters
Basic Rules

Downtown / Newtown by Rodney Dial - Ketchikan has come a long way since the demise of the pulp mill and it's exciting to see the improvements occurring in the downtown and Newtown areas. If I could make a suggestion to our elected officials it would be to keep a close eye on the image being communicated to our visitors, especially during the weekend nights. - More...
Monday - June 02, 2008

K-Hi/Sitka Softball Class Acts By Dave Smith - As the Iraq war drags on, and the Polar Bear count drops, I witnessed cause for hope this last Saturday afternoon. The K-Hi girls were in the midst of a several game weekend with the Sitka Wolves, and my little T-Ball team (ages 4 to 7) and I were scheduled for a game in between, while the high school girls took a break. As the girls wrapped up their game in the hot sun, I approached K-Hi head coach Joe Austin, and asked if any of his girls would like to be in the dugout or on the field with the T-ball girls? Joe asked his team, and much to my surprise I think all of them stayed. - More...
Monday - June 02, 2008

Noise Pollution: Continued By Sharon Preston - I'm happy to see my letter got some attention. I have received some calls at home in support of my view. However, some of you may have missed the main point. "The firing range within city limits and close proximity to homes is a bad idea" was my main point. The floatplanes are a whole other issue. - More...
Monday - June 02, 2008

Damen Bell-Holter By A. M. Johnson - Was not the article on Demen Bell-Holter in Saturday's issue of the Ketchikan Daily News uplifting, inspiring,gratifying and compelling? Mr. Cohen caught the spirit of this lad in words that can only encourage other like mined young persons to take it up another notch. Particularly noticed was the candor relating to his desire to succeed at every opportunity and his expectations of having to demonstrate this desire at the college level. - More...
Monday - June 02, 2008

Getting the message out By Kathleen Svenson - Expatriate Tony Hatano-Worrell, writing from half a world away, appears to have more information and to know more about the Kanayama Board deliberations leading up to the ejection of the student who had participated in all fundraising and educational activities than the student's own family knows! Is Hatano-Worrell a Kanayama Board member too? It's unclear exactly who the Kanayama Board members are; it's a kind of secret society. Apparent board members are: Ginny Clay, Jim Alguire, Gail Alguire, Ole Sullivan, Pat Perrier, Eileen Truitt, Carrie Allen, Christa Bruce, and who knows who else. Hatano-Worrell it appears. With a board that refuses to share its by-laws and which has no due process, nor policies and procedures for Ketchikan students, anything is possible after all. - More...
Monday - June 02, 2008

A Bit Harsh By Kathleen Svenson - Eileen Small's harsh criticism of a Ketchikan student who went on the Kanayama Student Exchange to Japan a few years ago was way out of line. The student simply became separated from the student's father-chaperone and the group of students in a Japanese city because the child walked out the wrong door of a shop. According to the child's father, the child was only "lost" for about a half-hour. According to the Kanayama Board it was five hours. Some people say the student was located by cell phone GPS; others say our cell phones don't work there. Who knows? This story has passed into legend as far as I'm concerned, and to dredge it up now seems peculiar at best. - More...
Monday - June 02, 2008

Reverend Pflagler Quid Pro Quo? By Mark Neckameyer - Rev. Michael Pfleger, the race baiting, rabble rousing proclaimed buddy of Rev. Wright, Louis Farrakhan and Senator Barack Obama, clearly went way over the line this week in his loudly cheered racist, anti-feminist tirade at Wright/Obama's Trinity church. He sounded every bit as terrible as any White Supremacist or Klansman ever has on the other extreme side as he mocked and belittled Hillary Clinton and the entire White race. As soon as the video got out, Obama faintly rejected the man and even Pflager made a halfhearted apology but is this enough? - More...
Monday - June 02, 2008

One last point By Eileen Small - One last point: I am sure that all parents and many young people remember the tragic mess in Aruba several years ago when a young woman on her senior trip went "missing" and still remains so -- probably dead -- today. - More...
Monday - June 02, 2008

More Letters/Viewpoints
Webmail your letter or
Email Your Letter To: editor@sitnews.us

---

E-mail your news tips, news
releases & photos to:
editor@sitnews.us

SitNews
Stories in the News
©1999 - 2008
Ketchikan, Alaska

M.C. Kauffman, Webmaster/Editor, &
Graphic Designer
webmaster@sitnews.us

In Memory of SitNews' first editor,
Dick Kauffman
1932-2007

Locally owned & operated.
Online since 1999

Articles & photographs that appear in SitNews are protected by copyright and may not be reprinted or redistributed without written permission from and payment of required fees to the proper sources.