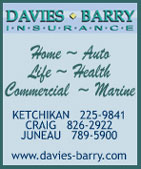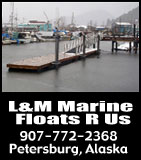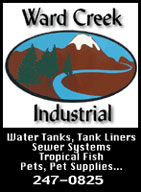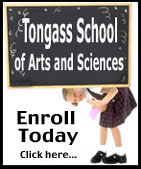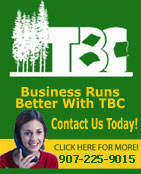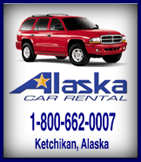 Contact


Webmail Letters


News Tips


Search Sitnews


Copyright Info


Archives
Today's News


Alaska


Ketchikan


Top Stories


U.S. News


U.S. Politics


Stock Watch


Personal Finance


Science News


US Education News


Parenting News


Seniors News


Medical News


Health News


Fitness


Offbeat News


Online Auction News


Today In History


Product Recalls


Obituaries
Quick News Search


Alaska


Ketchikan


SE Alaska


Alaska News Links
Columns - Articles


Dave Kiffer


Parnassus Reviews


Fish Factor


Chemical Eye On...


Bob Ciminel


Rob Holston


More Columnists
Ketchikan


Our Troops
Historical Ketchikan


June Allen


Dave Kiffer


Louise B. Harrington
Recognition


Match of the Month


Asset Builders
Ketchikan Arts & Events


Ketchikan Museums


KTN Public Library


Parks & Recreation


Chamber
Lifestyles


Home & Garden


Food & Drink


Arts & Culture


Book Reviews


Movie Reviews


Celebrity Gossip
On the Web


Cool Sites


Webmaster Tips


Virus Warnings
Sports


Ketchikan Links


Top Sports News
Public Records


FAA Accident Reports


NTSB Accident Reports


Court Calendar


Court Records Search


Wanted: Absconders


Sex Offender Reg.


Public Notices
Weather, Webcams


Today's Forecast


KTN Weather Data


AK Weather Map


Ketchikan Webcam


SE AK Webcams


Alaska Webcams


AK Earthquakes


Earthquakes
TV Guide


Ketchikan
Ketchikan Phone Book


Yellow Pages


White Pages
Employment


Employment
Government Links


Local Government


State & National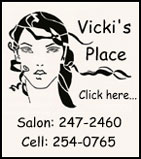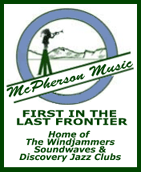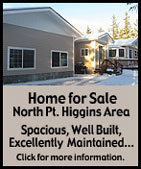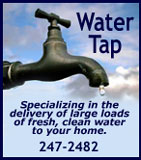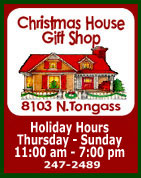 Wednesday
April 09, 2008



Independence
In the background is Annette Island
Front Page Photo by CARL THOMPSON

Alaska: March in Alaska: Warm & Dry, Cool & Wet; Wetter than normal for Ketchikan - March brought warm and dry conditions for Alaska's midsection, while cool and wet conditions prevailed for the eastern and western ends of the state. The strongest temperature departures occurred for the Interior and Southcentral portions of the state, and were in the 4 to 6 degrees Fahrenheit range. Along with the warmth, most of these areas experienced drier than normal conditions for the month. Precipitation anomalies were
strongest for the western third of the state, with some locations reporting more than twice the normal amount for the month. In Alaska, March is normally one of the driest months of the year. The vernal equinox, or time of equal daylight and darkness across the globe, occurred on March 20.

March brought wetter than normal conditions to Ketchikan this year. Precipitation totaled 14.63 inches, which is 3.3 inches more than normal. March 2 brought a one-day total of 3.19 inches of precipitation. There were only six completely dry days during the month. Temperatures averaged 37.1 degrees Fahrenheit, slightly cooler than normal for March. High and low temperatures averaged 42 degrees and 32 degrees, respectively. The absolute high temperature was 46 degrees on March 9 and the 29th. The absolute low temperature registered at 28 degrees on the 10th, 12th, 23rd, 26th, 27th, and 28th. Heating degree-days were 40 units more than normal for March, with a total of 855 units. - More...
Wednesday - April 09, 2008

Alaska: ADF&G Announces 2008 Southeast Alaska Chinook Salmon Quota - The Alaska Department of Fish and Game announced Friday that under the guidelines of the abundance-based management system of the Pacific Salmon Treaty, this year's all gear Southeast Alaska Chinook salmon harvest quota is 170,000 fish. This is a decrease of 159,400 fish from last year's quota, and is the lowest catch level since 2000.

Utilizing data on the strength of West Coast Chinook salmon stocks that contribute to Southeast Alaska fisheries, the Pacific Salmon Commission's Chinook Technical Committee has determined that the 2008 Abundance Index for Chinook salmon in Southeast Alaska is 1.07. As specified in the 1999 Pacific Salmon Treaty Agreement, this translates into an allowable all-gear catch for Southeast Alaska of 170,000 treaty Chinook. Most Chinook salmon produced in Alaska hatcheries are not factored into the Abundance Index, and may be caught by harvesters in addition to the treaty limit.

Chinook salmon returns to many West Coast rivers from Oregon to Alaska have declined from the very high levels seen from 2003 to 2005. While the factors affecting the abundance of Chinook on the West Coast are complex, it is widely recognized that unfavorable ocean conditions in 2005 and 2006 likely were a significant cause of the poor survival of Chinook in the early part of their four to five year life-cycle. Some of these ocean conditions have moderated substantially and appear to be returning to a status more favorable to salmon populations. - More...
Wednesday - April 09, 2008

Alaska: Governor Signs Revenue Sharing, PERS/TRS Bills - Tuesday Governor Sarah Palin signed into law bills that will provide revenue to local communities and address the $8 billion unfunded liability in the state's retirements.

Senate Bill 72 sets up a structure for distributing $60 million each year to local governments for the next three years. Under municipal revenue sharing, the state distributes funds to the municipalities of Alaska. Local entities have discretionary use of the funds, which can be used for a variety of purposes such as providing larger communities the ability to offer tax relief to its residents and providing smaller communities with funds to help support basic municipal services.

"Local government is the most responsive and responsible," Governor Palin said. "I support the state's wealth being shared with that most effective level of government."

Senate Bill 125 locks in the contribution rate for the Public Employees Retirement System at 22 percent to address the system's unfunded liability. The bill streamlines plan administration and eliminates liability and asset accounting for each PERS employer. - More...
Wednesday - April 09, 2008

Health: Lack of insurance contributes to many deaths in U.S. By LEE BOWMAN - Being without health insurance can kill.

By one recent estimate from the Urban Institute, lack of coverage contributed to the deaths of at least 22,000 Americans between ages 25 and 64 in 2006.

To be sure, there is still free medical care offered in many places in the United States. Hospitals continue to write off some bills and discount others, as do a lot of doctors. But when nearly one out of every six Americans lacks health coverage for at least part of the year, and when the nation is spending $2.2 trillion on health care, that's a lot to absorb.

It's easy to say that nothing's more important than your health, unless "nothing" comes down to food on the table or gas in the car. The hard fact is that people without health insurance are more likely to skip checkups, screenings and other preventive care -- and they're 25 percent more likely to die as a result than people with insurance.

"Our inadequate system of health coverage condemns a great number of Americans to an early death simply because they don't have the same access to health care as their insured neighbors," said Ron Pollack, executive director of Families USA, a health-care consumer group.

The study from the Urban Institute, and updated by Families USA this week, looks at people in the working years of life because they're most affected by not having insurance -- children and college students either stay on a family plan or are more likely to get public coverage, while those 64 and older transition to Medicare. The Urban Institute is a Washington-based think tank.

Pollack tells of one uninsured woman who went to a hospital with chest pains and was diagnosed as having had a heart attack. Her ensuing medical bills were so big she was forced to declare bankruptcy. And when, months later, she again experienced heart-attack symptoms, she balked at a trip to the emergency room and died from a second heart attack. - More...
Wednesday - April 09, 2008

Ketchikan: "Beatles, Bugs and Bach" - The Ketchikan Community Concert Band has something special in store for listeners on Saturday evening. Their first "Lightweight Concert" (sub-titled "Beatles, Bugs and Bach) will feature family-oriented lighter musical fare that will include many favorites such as the march, "Stars and Stripes Forever", a medley of Disneyland songs, "Sgt. Pepper's Lonely Hearts Club Band", and "Don't Cry For Me Argentina".

The Ketchikan Community Concert Band during one of their many practice sessions.
Photograph courtesy McPherson's Music

Ketchikan High School graduate and high school math teacher, Terri Walker, will be featured on Leroy Anderson's "Trumpeter's Lullaby", and the trombone section will take over during "Seventy Six Trombones", from "the Music Man". A very interesting new composition titled "Rhythm Stand" is played mostly with pencils on various parts of the music stands and the band will perform three movements from the popular "Bugs Suite" that they presented several concerts ago. The musical portraits are the "Black Widow Spider", "Praying Mantis", and "Army Ants" (for which the percussion section built a special marching machine). - More...
Tuesday - April 08, 2008

Ketchikan: Hat and Glove Affair Will Mark 50th Year Celebration in May; Red Apple Awards to be presented in April By SARAJUSTINE BLACK - This year will mark the 50th year celebration for Ketchikan's Epsilon Chapter of Delta Kappa Gamma which began back in 1958 when a group of women educators from Ketchikan began a charter group of The Delta Kappa Gamma International Society and Beta Gamma (Alaska) state. These women would have a "Hat and Glove Affair" every time they met at their chapter meetings. Now in Ketchikan, Delta Kappa Gamma Epsilon Chapter is involved in many community services projects. Annually, the local Epsilon Chapter offer's a $500 mini grant for teachers to fund projects or materials they may need for their classrooms that are not covered in the budget.

The local Epsilon Chapter provides a scholarship to a graduating senior or a student in college, preferably seeking an educational profession. This annual scholarship is traditionally given out at the scholarship assembly at the High School. This scholarship is paid through annual holiday sales. Currently there are 25 members here in Ketchikan. They do various service projects, work on different platforms, state wide leadership and trainings, and put welcome back packages in each school district teachers lounges right before school starts.

Each year nominations are taken to honor a select number community members that touch the lives of our youth, but may not necessary be educators, through the Red Apple Award Program held in April each year. This year the presentations will be April 10th 2008 at the St. John's Church conference room at 7:30 PM. The venue brings members the recipients together in a casual fun evening together. It is free and community members are invited to join in the celebration. If anyone knows of recipients for 2009 please contact Sarajustine Black 225-6567. - More...
Tuesday - April 08, 2008




Public Opinion Poll

The General Services Administration, landlord of the downtown Federal Building, plans to paint the structure this summer. Should GSA go with the original, historic white; or retain the "pink salmon" color?

Poll Ended
April 04, 2008

Federal Building
File Photo by Dick Kauffman

Ketchikan Federal Building Added to National Register of Historic Places - To some locals it is the "Big Pink."

The workers within its walls often call it the "Pepto (Bismo) Palace." - Read this archived story by DAVE KIFFER...

Ketchikan

Ketchikan Police Report
AK Troopers Daily Dispatch
Today's Forecast
Satellite
Today's Weather Images
Marine Forecasts
Ketchikan Weather Data
Current AK Weather Map

CLASSIFIEDS

Publish ad
Please select the proper category before posting.




CLASSIFIEDS' CATEGORIES

Announcements and
Help Wanted
For Sale / Free Stuff
Garage Sales
Homes / Apts/ Property
Pets
Wanted
Lost & Found
Local Services
Publish your ad

More Front Page Archives

Viewpoints
Opinions/Letters
Basic Rules

Thank You By Tessa Hammoms - I would like to say a huge Thank You to the lady who took our dog 'Charlie" to the vet, after he was hit by a car on Saturday, April 5th. During all the chaos and tears, we never did get her name, as she was leaving as we arrived. - More...
Wednesday PM - April 09, 2008

Care for Ketchikan's Elders By Eileen Small -I truly enjoyed Shannon Guthrie's response. I believe that she is a caring provider. I agree with her comparison to buying a dozen eggs --- yet what we all must remember is that some of our elderly COULD NOT BUY A DOZEN EGGS without help. For instance my Mom cannot see or hear --- go figure. Mom has worked her entire life. She was never "on the dole". She did NOT have 8 kids by 7 men and collect government compensation for her bad behavior. She was a "Rosy the Riveter" during the war. After that she did well in the real estate and insurance businesses. - More...
Wednesday PM - April 09, 2008

Snow and the Roads By Sean "Sully" Sullivan - The whole time I lived in K-Town, I hated winter the most. Not because of the snow but because of the drivers in the snow. - More...
Wednesday PM - April 09, 2008

Where are Iraqi's WMDs? By Ken Solch - There is, if anyone would care to research it, much info to show that Iraq's WMDs were moved just before we attacked to Syria and the Bekka Valley in Lebanon. There are maps online showing the several sites that they were transferred to back then. The Russian special forces - Spetsnaz - did this with the help and complicity of Saddam's regime and his close allies in Syria. - More...
Wednesday PM - April 09, 2008

Re: Quality Care By Shannon Guthrie - I completely agree with the overall direction that Eileen Stated in the "Quality of Care for Elders". Being a Care provider myself, and having worked with the elderly for over a year, I think that it is not only important for Care providers to being competent of the job they are hired to do, but also compassionate and caring for the person/people they work with. This is what most people who enter the Health Care Field are aware of when they make the decision to become whichever profession they choose. - More...
Tuesday PM - April 08, 2008

Egg Hunt clean up By Angie Olson - There were about 7 of us that went around that day to pick up the garbage. I'm sure much was missed, but have gone back twice twice then. It may take some time, but we will be continuing our clean up efforts until the job is complete. - More...
Tuesday PM - April 08, 2008

Egg Hunt By Jim Lewis - I would like to thank the people who put the Sunday Easter Egg hunt together. Thank you. Even though I didn't have any children there it was a joy to view with beautiful weather. - More...
Tuesdy PM - April 08, 2008

Why is anyone a Democrat? By Mark Neckameyer - Every death of a valiant American soldier is a terrible tragedy. Irregardless of the ranting of Liberal Democrats who want us to surrender in Iraq now (at least that is what they say in the "I am more of a dove than you" Democrat Presidential Primaries!) it is important to keep things in perspective while remembering that freedom is not free. There were 39 combat related killings in Iraq in January. In the fair city of Detroit alone there were 35 murders in the month of January. Detroit is just one American city, about as deadly as the entire war-torn country of Iraq . Have you read lately about the adventures of Detroit's Democrat mayor? Freedom is never free. In World War 2 from 1941-1945, 450,000 American lives were lost, an average of 112,500 per year. Over the past 5 years the war on terror has claimed around 750 American lives per year, trending down now and remember, when the Muslim terrorists bombed New York on 9/11, 3,000 innocent lives were lost in just one business center. They have their evil eyes on lots more of our buildings but they have not been successful even once in the past six years. Thank you George W. Bush! - More...
Tuesday PM - April 08, 2008

Let's make use of the veneer mill scrap logs By Margaret Cloud - There are some large piles of logs at the veneer mill that are not usable for veneer. Some of these logs have already been sold or given away for fire wood. This wood is really the community's wood as it is our money that has been used for years at the site. - More...
Monday - April 07, 2008

Easter Egg Hunt By Charlotte L. Glover - I know firsthand how much work go into making successful public events and I am glad that everyone enjoyed the Easter Egg Hunt at Ward Lake coordinated by Angie Olson, but I have to express my disappointment at the mess that was left behind. - More...
Monday - April 07, 2008

More Letters/Viewpoints
Webmail your letter or
Email Your Letter To: editor@sitnews.us

---

E-mail your news tips, news
releases & photos to:
editor@sitnews.us

SitNews
Stories in the News
©1999 - 2008
Ketchikan, Alaska

M.C. Kauffman, Webmaster/Editor, &
Graphic Designer
webmaster@sitnews.us

In Memory of SitNews' first editor,
Dick Kauffman
1932-2007

Locally owned & operated.
Online since 1999

Articles & photographs that appear in SitNews are protected by copyright and may not be reprinted or redistributed without written permission from and payment of required fees to the proper sources.