Contact


Webmail Letters


News Tips


Search Sitnews


Copyright Info


Archives
Today's News


Alaska


Ketchikan


Top Stories


U.S. News


U.S. Politics


Stock Watch


Personal Finance


Science News


US Education News


Parenting News


Seniors News


Medical News


Health News


Fitness


Offbeat News


Online Auction News


Today In History


Product Recalls


Obituaries
Quick News Search


Alaska


Ketchikan


SE Alaska


Alaska News Links
Columns - Articles


Dave Kiffer


Parnassus Reviews


Fish Factor


Chemical Eye On...


Bob Ciminel


Rob Holston


More Columnists
Ketchikan


Our Troops
Historical Ketchikan


June Allen


Dave Kiffer


Louise B. Harrington
Recognition


Match of the Month


Asset Builders
Kid's Corner


Bob Morgan
Ketchikan Arts & Events


Ketchikan Museums


KTN Public Libraryt


Parks & Recreation


Chamber
Lifestyles


Home & Garden


Food & Drink


Arts & Culture


Book Reviews


Movie Reviews


Celebrity Gossip
On the Web


Cool Sites


Webmaster Tips


Virus Warnings
Sports


Ketchikan Links


Top Sports News
Public Records


FAA Accident Reports


NTSB Accident Reports


Court Calendar


Court Records Search


Wanted: Absconders


Sex Offender Reg.


Public Notices
Weather, Webcams


Today's Forecast


KTN Weather Data


AK Weather Map


Ketchikan Webcam


SE AK Webcams


Alaska Webcams


AK Earthquakes


Earthquakes
TV Guide


Ketchikan
Ketchikan Phone Book


Yellow Pages


White Pages
Employment


Employment
Government Links


Local Government


State & National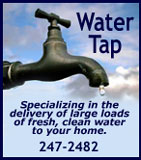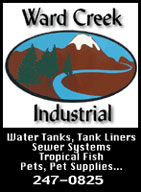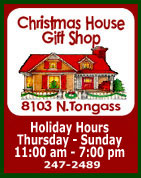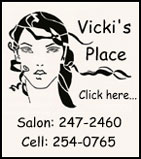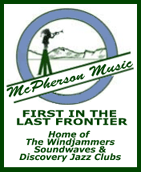 PODCASTING
Podcasting is a form of audio broadcasting on the Internet.
Listen to audio replays of public meetings any time, any where.
01/16/08 - Ketchikan City Council Special Meeting - Brokerage Services Proposals for the Sale of the Telecommunications Division - Falkenberg Capital Corporation and Alpina Capital, LLC -- 86.2 MB (1 hour 34 minutes)- Published 02/01/08
01/25/08 -Ketchikan Transportation Projects Update - The Assembly met in the City Council Chambers to listen to a Presentation by Malcolm Menzies Southeast Alaska Regional Director of the Alaska Department of Transportation and Public Facilities. Mr. Menzies presented an update, took public comment and answered questions from the public on projects in the Ketchikan area -- addressing highways, the airport access, etc. -- 96MB (1hour 44 minutes) Published 02/02/08
Watch for more podcasts on SitNews.


Monday
February 18, 2008



Alaska Celebrates Civil Rights Pioneer
Peratrovich's Efforts Pre-Dated Martin Luther King
A Feature Story By DAVE KIFFER
Governor Ernest Gruening signing the Anti-Discrimination Bill, 1945.
Gov. Gruening is surrounded by (left to right): Senator O.D. Cochran (Democrat, Nome), Mrs. Roy (Elizabeth) Peratrovich (Klawock), Gov. Ernest Gruening, Rep. Anderson (Democrat, Klawock), Senator N.R. Walker (Democrat, Ketchikan),
Roy Peratrovich (Democrat, Klawock).
Photograph courtesy Anchorage Museum of History & Art

Feature: Alaska Celebrates Civil Rights Pioneer; Peratrovich's Efforts Pre-Dated Martin Luther King A Feature Story By DAVE KIFFER - Elizabeth Jean Wanamaker Peratrovich is often referred to as the Martin Luther King of Alaska, but the truth is she was fighting for equal rights for Alaska Natives a decade before Martin Luther King gained fame during the Civil Rights movement.

Peratrovich was born on July 4, 1911 in Petersburg. Her Tlingit name was Kaaxgal.aat and she was of the Lukaax.adi clan of the Raven moiety, according to information from the Alaska Native Sisterhood.

Her parents died when she was very young and she was adopted by Presbyterian missionaries Mary and Andrew Wanamaker.

She attended school in Petersburg and Sitka and eventually graduated from high school in Ketchikan in 1931. One of her classmates was her future husband Roy Peratrovich of Klawock.

Elizabeth's Senior Picture in the 1931 Kayhi yearbook included the following: Entered from Klawock, Alaska '28; Course: General; Kayhi Ko-Ed Club '29; Operetta '29, '30; Glee Club '29, '30, '31; Her senior motto was "By the words of thy mouth will I Judge thee."

Roy's Senior Picture included the following: Entered from Chemawa, Oregon '29. Course: General. Basketball '30, '31; Baseball '30, '31; Captain of the Basketball Team '31; President of the Lettermen's Club '31; SBA Council. His senior motto was "That stood the stays when waves were rough."

In the Senior Class Will, Roy left his basketball shoes to Leif Harris and Elizabeth left her ability to "work one's way through school" to anyone else who needed to do so.

And The Senior Class Prophecy predicted "Elizabeth married Roy and I see they are very happily settled, running a successful cannery."

After graduation, Elizabeth attended the Western College of Education in Bellingham, Washington. Roy attended Bellingham Normal College at the same time.

On December 15, 1931, Roy Peratrovich and Elizabeth Wanamaker were married.

Living in Klawock, Roy initially served as a captain of cannery tenders and a fish buyer from 1931 to 1936 while Elizabeth began raising their family - Roy Jr., Frank and Loretta. From 1936 to 1941, Roy served as policeman, chief clerk, city judge, postmaster and eventually Mayor of Klawock. Beginning in 1941, He also served in several capacities with the territorial government - including head of the revenue collectors in 1944 - and also began his long association with the Alaska Native Brotherhood. - More...
Monday AM - February 18, 2008

Station 8 Dedicated to Jim Elkins
Nancy Elkins, widow of Jim Elkins, stands with her son Jamie next to the plaque that will be mounted in a monument pedestal in front of North Tongass Volunteer Fire Department's Station 8 in the near future. Mrs. Elkins is holding a wall plaque given her to commemorate the dedication event.
Front Page Photo by David Hull

Ketchikan: Station 8 Dedicated to Jim Elkins - It was standing room only at the dedication of North Tongass Volunteer Fire Department's Station 8 on Friday, February 8th. February 1st was actually NTVFD's fourth anniversary and the month of February was a suitable time and the station was a suitable place to honor a man who led the cause that resulted in the appropriation of $750,000 from the State Legislature giving North Tongass the money it needed to build not one, but two fire stations. The weather held out just long enough to allow the dedication to take place before the heavy snow flurries began.

Jim Van Horn, Jim Elkin's right hand man during his service in the Alaska State Legislature, gave a history of how the fight ensued. Van Horn talked about Jim Elkin's tenacity in the face of strong opposition to bring together the people needed to make North Tongass' and Jim Elkins' visions to provide a strong emergency response organization to protect the residents and property in the area become a reality. Because of the money appropriated, North Tongass VFD was able to move out of both leased stations and into the new buildings by May of 2006. The final move of the administrative functions of the department from Station 6, across from the Alaska Marine Highway offices was completed in August of 2008. - More...
Monday AM - February 18, 2008

Ketchikan: Town Hall Meeting To Take Place In Ketchikan on the AGIA Gasline Process - Governor Palin's gasline team will hold a town hall meeting in Ketchikan on Thursday, February 21st to update Alaskans on the efforts that are being taken to advance a gasline under the Alaska Gasline Inducement Act (AGIA. The meeting in Ketchikan will take place from 6-8 p.m at the Cape Fox Lodge, Mountain Room

The Governor's gasline team has scheduled a series of 16 public town hall meetings around the state that will take place from February 18-28. The meetings are to provide information and encourage Alaskans to make their voices heard by submitting written comments before the March 6 public comment deadline.

The town hall meetings will provide as much information as possible about how AGIA works, the applications that were filed under the Act and what will happen next. Following a presentation there will be a question and answer period.

The presentation will provide an overview of AGIA and describe the process that was used to determine whether the five applicants met the requirements to be considered for a license under AGIA. Members of the gasline team will also explain the evaluation process required by AGIA and how public comments will be considered. - More...
Monday AM - February 18, 2008

Ketchikan: New Bereavement Group Remembers Children Who Died - Bereaved families that have experienced the death of a child now have an opportunity to meet with others on a regular basis who have endured similar tragedies.

The Ketchikan chapter of The Compassionate Friends (TCF), a national self-help organization for families that have had a child die, will hold a monthly meeting on Thursday, March 13 at 7 pm at the Pioneers Home first floor conference room, 141 Bryant Street. Meetings will be held each month on the second Thursday at the same time and location.

"This area has long needed a bereavement organization where families could talk about their loss publicly without feeling out-of-place," said new chapter co-leader Karen Pitcher. "After your child dies, no one wants to talk with you about your child probably because they are afraid of making you feel bad. The irony is that talking about your child helps you - no one wants their child forgotten. And studies have proven that tears are an emotional release that helps you to feel better."

The Compassionate Friends is a national non-profit organization with nearly 600 chapters in the United States and locations in every state. Chapters welcome immediate family members to attend including grandparents and siblings age 13 and up. Meetings are for all families regardless of race, religious orientation, economic background, or the cause and age of the child at death, from pre-birth up. - More...
Monday AM - February 18, 2008

Ketchikan: Group Lobbies for Fire Protection Projects - A delegation of over 15 community members lobbied in Juneau last week in an effort to seek funding for a number of legislative priority funding projects. The #1 priority project includes 1) Phase II of the South Tongass Volunteer Fire Department; 2) Replacement of Ketchikan Fire Department Station 1 (downtown); and 3) Development of a Regional Training facility at North Tongass Volunteer Fire Department.

The South Tongass Volunteer Fire Department completed Phase I of its construction project, which included clearing and excavation of the new fire station site, located next to the Sea Watch subdivision. Phase II includes engineering and construction of the new station and currently seeks $2.2 million in funding to complete this project. - More...
Monday AM - February 18, 2008

Ketchikan: Newell Awarded Annual Shields Scholarship - Jennifer Erin Newell has been awarded this year's Joseph A. Shields Jr. Memorial Scholarship from Ketchikan General Hospital to continue her education in physical therapy. She is slated to get her Bachelors Degree in Exercise Science this semester from Eastern Washington University in Cheney. Her next step is to pursue her doctorate in Physical Therapy.

In her scholarship essay, Ms. Newell explained that her interest in pursuing a health care degree is "to ensure a patient receives not only the quality of services they are expecting from a healthcare provider, but also the compassion and concern of someone who cares for them and their needs".

Shana Criscola, KGH Recruiting Specialist, said, "We are so pleased with Ms. Newell's selection to receive the scholarship. The importance she places on quality and compassion are hallmarks of the PeaceHealth mission to provide exceptional medicine and compassionate care".

The $1000 scholarship is given yearly to a student pursing a career in health care. To be eligible, the student must be enrolled in or accepted to a health care program. - More...
Monday AM - February 18, 2008

Alaska: Wind, warming, currents combine for fragile Arctic ice By TOM KIZZIA - New data this winter on Arctic winds and currents indicate that next summer's ice loss at the North Pole may be even greater than 2007's record-setting shrinkage.

The last remnants of thick, old sea ice are dispersing, and the unusual weather cycles that contributed to last year's loss of ice are continuing, said climatologist Ignatius Rigor, of the University of Washington.

"The buoys are streaming out," said Rigor, referring to the satellite-tracked markers used to monitor the flushing of ice into the North Atlantic. Such a pattern preceded last summer's record ice loss but was not expected to continue so strongly.

Scientists are watching the polar ice closely, trying to sort out the effects of global warming and natural cyclical changes.

Formal projections of next summer's expected ice loss won't be made for another month or so. But all indications to date are that ice loss will equal or exceed last year's, "unless the winds turn around," Rigor said. - More...
Monday AM - February 18, 2008




Ketchikan

Ketchikan Police Report
AK Troopers Daily Dispatch
Today's Forecast
Satellite
Today's Weather Images
Marine Forecasts
Ketchikan Weather Data
Current AK Weather Map

CLASSIFIEDS

Publish ad
Please select the proper category before posting.




CLASSIFIEDS' CATEGORIES

Announcements and
Help Wanted
For Sale / Free Stuff
Garage Sales
Homes / Apts/ Property
Pets
Wanted
Lost & Found
Local Services
Publish your ad

More Front Page Archives

Viewpoints
Opinions/Letters
Basic Rules

Setting the Record Straight on Earmarks By Senator Ted Stevens - On January 4, a fire broke out at a residence in Salcha. Thanks to specialized "Project Code Red" equipment and training, first responders extinguished the fire, saved the home, and prevented injuries. Salcha Fire Chief Rob Weathers recently wrote me about the fire and said, "Without Project Code Red a family would have lost their home and business that night." - More...
Monday AM - February 18, 2008

The Borough & City Lobbing trip to Juneau By Samuel Bergeron - Last week, Mayor Weinstein and I had the pleasure of representing the City of Ketchikan, along with other area representatives including: the Borough (Mayor Williams, Assemblymen John Harrington and David Landis, Deputy Clerk Kacie Paxton and Attorney Scott Brandt Erickson), Saxman Mayor Charles Denny, Ketchikan General Hospital administrators Patrick Branco and Joan Nugent; and Oceans Alaska Director John Tighe and Terry Gardiner in the annual lobbing trip to Juneau. Leading the delegation was City and Borough Lobbyist Ray Matiashowski. - More...
Monday AM - February 18, 2008

Property Taxes By Wayne Phillips - I am quite perplexed at the annual property assessment increases that the Ketchikan Borough has imposed. I too, disagreed with the borough s assessment last year and had a representative walk through my home in order to reassess their initial findings. The gentleman that walked around and through my home was certainly professional. However, I disapprove of the idea that any government entity should have the ability to intrude in on my privacy. - More...
Monday AM - February 18, 2008

Paving Paradise? By Chris Ruecker - The City is taking new steps to develop the downtown docks. Hot on the heels of the nearly finished berth three development, the city has contracted PND Engineering of Seattle for preliminary plans for a complete redesign of the current berths 1 & 2. - More...
Monday AM - February 18, 2008

Property Value Assessments By Jennifer Brewer - If I lived at the level to which the Ketchikan Gateway Borough has assessed my property value at; I'd be in a really nice home with a paved road and a half acre lot around me. Instead, I live in an two bedroom logging camp trailer on a quarter acre lot at the end of a (unmaintained) gravel road. Yet somehow; the value has been assessed at almost 200k! I would REALLY like to know the criteria that is used to assess our property values because I'm at a loss to fathom how my property can be assessed at such a phenomenal amount. - More...
Monday AM - February 18, 2008

An open invitation to Mayor Scudero By Carrie Beckham - I'm sure that I am not the only constituent in Ketchikan that would like to invite Mayor Scudero to our town. Although I have only lived here for about two years, I have noticed that perhaps a certain financial department may benefit from an independant audit as well. Like others, I gasped in shock when I received my house assesment, get fired up every time I have to write a check for the sludge "fee", and speculate on a constant basis as to where my (highly inflated) taxes may be going. Ketchikan is a nice small town with nice people Mayor Scudero, and I'm sure if you consider this invitation - your vehicle will be safe with us. - More...
Monday AM - February 18, 2008

Speaking of Change. By Virginia E. Atkinson - Everyone talks about change, but when someone tries to change anything they get crucified for it. So much for change, huh? All the Presidential candidates have been talking about change, nothing new, I've been hearing talk of change since back in high school days, and the only change I ever see is inflation going out of control and it's always a select few that benefit from it. - More...
Monday AM - February 18, 2008

Waste Facility By Ginny Clay - There is talk of a regional waste facility. Ketchikan could be the place for it. I am not sure where they are in the procces, but I belive last I heard the "authority" needed to be formed. Anyway, very interesting! - More...
Monday AM - February 18, 2008

Alaska Ferry Summer OP Plan By Jennifer Peterson - Below is the letter I wrote to Alaska Governor Palin: - More...
Monday AM - February 18, 2008

1/2 Ferry System By Jerilyn Lester - WELL!!! Now that the state has taken none of the opinions of the people that use the system, we are now stuck with only one ferry going to Bellingham which means that we are now relegated to going on vacation at the state's discretion. Since the Lynn Canal "old boys club" is more important to the government of the State of Alaska and the Palin bunch, those of us who actually use the Alaska Marine Highway System and live south of Juneau are not even considered to be part of the state, although if we attempted to stop being part of the state they would holler. - More...
Monday AM - February 18, 2008

Ferry Service: Sold out in Feb??? By Ron Opheim - Here is a new AMHS report to add to the comments about one ferry service this summer from Bellingham. - More...
Monday AM - February 18, 2008

RIF Program By Rebecca Widmyer - The RIF Program (Reading Is Fundamental) is being shut down due to the government's decision to stop funding the program.- More...
Monday AM - February 18, 2008

Thank you City crews! By Jennifer Hayter - I would like to say THANK YOU to the crews at the City of Ketchikan Public Works Department. They have done a tremendous job on keeping the upper side roads passable, during our winter days and nights. - More...
Monday AM - February 18, 2008

Thank you By Marie Jeanne Cadle - I just want to say a heartfelt thanks to all the people who have worked so hard keeping the roads clear during the snowfalls this winter. - More...
Monday AM - February 18, 2008

Drinking water By Michele Kupers - I would like to know the same thing. I didn't think much of it at first since I didn't drink much water but I have been drinking the water now for a while. - More...
Monday AM - February 18, 2008

Catch 22 By Olney Webb - KPU has been running ads for half-off if you sign up for TV, DSL and phone. Sounds good to me. I get faster DSL, Seattle and Alaska TV and half-off for six months. - More...
Monday AM - February 18, 2008

Fire safety By Marie Jeanne Cadle - In response to several letters recently about the importance of smoke detectors, I would like to make several additional suggestions for fire safety. These are easy and inexpensive and once you've got them, you don't even have to change the batteries - ever. - More...
Monday AM - February 18, 2008

More Letters/Viewpoints
Webmail your letter or
Email Your Letter To: editor@sitnews.us

---

E-mail your news tips, news
releases & photos to:
editor@sitnews.us

SitNews
Stories in the News
©1999 - 2008
Ketchikan, Alaska

M.C. Kauffman, Webmaster/Editor, &
Graphic Designer
webmaster@sitnews.us

In Memory of SitNews' first editor,
Dick Kauffman
1932-2007

Locally owned & operated.
Online since 1999

Articles & photographs that appear in SitNews are protected by copyright and may not be reprinted or distributed without written permission from and payment of required fees to the proper sources.