Contact


Webmail Letters


News Tips


Search Sitnews


Copyright Info


Archives
Today's News


Alaska


Ketchikan


Top Stories


U.S. News


U.S. Politics


Stock Watch


Personal Finance


Science News


US Education News


Parenting News


Seniors News


Medical News


Health News


Fitness


Offbeat News


Online Auction News


Today In History


Product Recalls


Obituaries
Quick News Search


Alaska


Ketchikan


SE Alaska


Alaska News Links
Columns - Articles


Dave Kiffer


Parnassus Reviews


Fish Factor


Chemical Eye On...


Bob Ciminel


Rob Holston


More Columnists
Ketchikan


Our Troops
Historical Ketchikan


June Allen


Dave Kiffer


Louise B. Harrington
Recognition


Match of the Month


Asset Builders
Kid's Corner


Bob Morgan
Ketchikan Arts & Events


Ketchikan Museums


KTN Public Libraryt


Parks & Recreation


Chamber
Lifestyles


Home & Garden


Food & Drink


Arts & Culture


Book Reviews


Movie Reviews


Celebrity Gossip
On the Web


Cool Sites


Webmaster Tips


Virus Warnings
Sports


Ketchikan Links


Top Sports News
Public Records


FAA Accident Reports


NTSB Accident Reports


Court Calendar


Court Records Search


Wanted: Absconders


Sex Offender Reg.


Public Notices
Weather, Webcams


Today's Forecast


KTN Weather Data


AK Weather Map


Ketchikan Webcam


SE AK Webcams


Alaska Webcams


AK Earthquakes


Earthquakes
TV Guide


Ketchikan
Ketchikan Phone Book


Yellow Pages


White Pages
Employment


Employment
Government Links


Local Government


State & National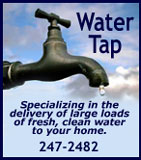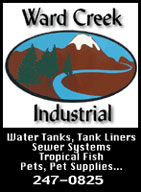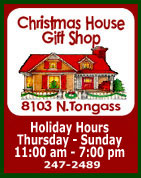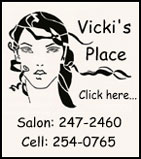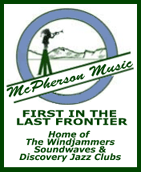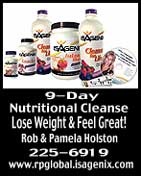 Wednesday
January 30, 2008



Tug Boat Ardie
Front Page Photo by Carl Thompson

Alaska: Rockfish Pilot Program a Win-Win for Kodiak - A pilot program to test cooperative management of the Gulf of Alaska rockfish fishery is already paying off for both fishermen and the broader Kodiak community, according to Julie Bonney, executive director of the Alaska Groundfish Data Bank.

"In its first year, the pilot program was successful in slowing the pace of the fishery, improving product quality, reducing bycatch, and even giving a boost to the local economy," Bonney said. "It shifted a significant part of the catch to off-peak months, avoiding conflicts with the salmon fleet and lowering unemployment on the island."

Developed by the North Pacific Fishery Management Council and authorized by Congress as the first multi-species rationalization program in the North Pacific, the 5-year Rockfish Pilot Program was limited to trawlers in the Central Gulf of Alaska that fish for Pacific Ocean Perch, Northern Rockfish and Pelagic Shelf Rockfish and are allowed to take incidental harvests of Pacific Cod and Sablefish.

"Rockfish are a $3 million part of Kodiak's vibrant seafood economy, but under the old 'race for fish,' the fishery took place during the first three weeks of July, just as the busy salmon season was getting underway," Bonney said. "That wasn't good for fishermen or processors. A cooperative fishery could spread those rockfish landings throughout the year and particularly to off-peak processing months." - More...
Wednesday PM - January 30, 2008

Alaska: Tourists flock to frigid Alaska to watch northern lights By ELIZABETH BLUEMINK - The bitterly cold winter is becoming a boom time for a few tiny communities in the remote Arctic.

Their moneymaker shimmers in the sky: It's the aurora borealis.

North of the Arctic Circle, tiny outposts such as Bettles and Wiseman are increasingly drawing aurora-seeking tourists from Japan, Europe and the Lower 48.

The statistics are impressive: The northern lights appear most frequently at these latitudes in Alaska.

By traveling to these spots, a visitor will definitely see auroras if it's not cloudy, according to aurora forecasters with the University of Alaska Fairbanks.

Each winter, chartered planes and commercial flights unload thousands of aurora-obsessed Japanese tourists into Fairbanks.

The city, south of the Arctic Circle, remains the ultimate destination for most winter travelers who come to Alaska to see the aurora, a solar wind-created phenomenon that creates billowing curtains of green, red and pink light near the north and south poles. - More...
Wednesday PM - January 30, 2008

Western: Chinook salmon runs are at record lows By JANE KAY - In California, the Central Valley fall run of chinook salmon apparently has collapsed, portending sharp fishing restrictions and rising prices for consumers while providing further evidence that the state's water demands are causing widespread ecological damage.

The bad news for commercial and sport fishermen and the salmon-consuming public surfaced Tuesday when a fisheries-management group warned that the numbers of the bay's biggest wild salmon run had plummeted to near-record lows.

In April, the Pacific Fishery Management Council will set restrictions on the salmon season, which typically starts in May. A shortage could drive up the price of West Coast wild salmon. The council's leaders said the news is troubling because normally healthy runs of Central Valley chinook salmon are heavily relied upon by fishermen. Runs on the other river systems historically have been smaller.

"The low returns are particularly distressing since this stock has consistently been the healthy 'workhorse' for salmon fisheries off California and most of Oregon," the council's executive director, Donald McIsaac, said in a statement this week.

At its peak, the fall run has numbered hundreds of thousands of fish, exceeding 800,000 in some years. But this year the preliminary count has put the number at 90,000 adults returning to spawn in the Sacramento and San Joaquin rivers and their tributaries. During the past decade, the number of returning fish has never fallen below 250,000. - More...
Wednesday PM - January 30, 2008

Economy: A look at what's behind rising food prices By ALICIA WALLACE - It's not just the fuel pumps that are hitting consumers' pocket books.

It's the Saturday morning omelet, the sandwich at lunch and the chicken dinner.

In 2007, prices of food purchased at the grocery store were 4.2 percent more expensive than in 2006, according to the U.S. Department of Labor's Bureau of Labor Statistics. The increase was the highest percentage year-over-year jump since the 6.5 percent price hike in 1990.

The trend, experts say, is not expected to stop anytime soon.

"We haven't seen food inflation of this magnitude since the early 1990s," says Brian Todd, president of The Food Institute, a nonprofit organization that provides information on the foodservice industry. - More...
Wednesday PM - January 30, 2008

Columns - Commentary

Dave Kiffer: Salmon Slickers - Last week I was trolling through the couple of hundred "Ketchikan" related items on EBAY when something caught my eye.

Nearly lost in the all the "last minute" cruise cabin offers was one that was truly out of the ordinary. An enterprising seine boat captain from Washington state was offering a personal tour of the Inside Passage on his seine boat for the reasonable price of just over $5,000.

To make it even more personal, the winning bidder could choose his or her own itinerary and decide where to go between Seattle and Skagway.

Talk about a dream come true. And at a price that was not that much more than a normal cruise (undiscounted) would cost. - More...
Tuesday - January 29, 2008

Preston MacDougall: Chemical Eye on FOX Holes - We cannot directly see or touch individual atoms, nor watch how they behave, so people who teach chemistry rely heavily on models and analogies to get the job done. That's fine with me - my mother raised me on cabbage rolls and metaphors.

For instance, if I was harping incessantly about my desire for a Rat Patrol lunch box, all the while clutching my Speed Racer lunch box, she might have said calmly "An empty can makes a lot of noise." I would voluntarily go to my room and try to figure out what that meant. She got the job done. - More...
Tuesday - January 29, 2008

Michael Reagan: Environmental Terrorism and the Price of Oil - Here we have the humiliating spectacle of a president of the United States begging an Arab potentate to increase our supply of oil while Democrats, who bear the major responsibility for the problem, scoff at him as a mendicant groveling at the feet of a foreign monarch.

As humiliating as it is for the United States to be put in a position where our economy is held hostage to foreign oil producers who can make or break our nation simply by limiting their petroleum production, thus causing the price of oil to skyrocket, it is even more shameful that we have allowed the so-called environmental movement to escape the blame for our predicament. - More...
Tuesday - January 29, 2008

Dale McFeatters: An overstimulated bill - Even as President Bush cautioned against loading up the stimulus bill, the Senate was loading it up.

In a rare display of cooperation, indicating that in the eighth year of Bush's presidency there may still be hope for bipartisanship, the White House and House Democrats agreed on a $146 billion bill consisting largely of tax rebates. The idea was for a clean, simple bill and quick passage.

With stimulus spending, speed counts, because its impact is largely psychological. Congress' attempts at stimulus are notorious for entering the economy just as the instant financial crisis has passed. - More...
Tuesday - January 29, 2008




Ketchikan

Ketchikan Police Report
AK Troopers Daily Dispatch
Today's Forecast
Satellite
Today's Weather Images
Marine Forecasts
Ketchikan Weather Data
Current AK Weather Map

CLASSIFIEDS

Publish ad
Please select the proper category before posting.




CLASSIFIEDS' CATEGORIES

Announcements and
Help Wanted
For Sale / Free Stuff
Garage Sales
Homes / Apts/ Property
Pets
Wanted
Lost & Found
Local Services
Publish your ad

More Front Page Archives

Viewpoints
Opinions/Letters
Basic Rules

Speeding Frenzy By Mark Gatti - I invite you all to Woodland Avenue International Raceway! This one way stretch of narrow roadway has established itself as one of the more popular in town. You can enter from Park Avenue, but it is best to approach from the direction of town..... that way you can get more juice as you enter the front stretch. Now you can really turn the afterburners on as you make your way for for the sweeping right hander (this is especially appealing to those looking for a little power drifting in the snow and ice). - More...
Wednesday PM - January 30, 2008

Salvaging the Status Quo By Gregory Vickrey - In the political arena, it has become commonplace to proclaim victory and success after salvaging the status quo. The Reagan Administration brought this tactic to the fore, and the apparatus was further refined during the Clinton years. - More...
Tuesday - January 29, 2008

ROD SPOILS WILD By David Beebe - The recent Record of Decision (ROD) for the court-ordered Amendment to the Tongass Land Management Plan (TLMP) has been signed by Regional Forester, Dennis Bschor.

The Amendment was required to correct the failings of the Forest Service, violating the National Environmental Policy Act (on three counts), and one count of violating the Administrative Procedures Act (APA). - More...
Tuesday - January 29, 2008
Good News!!! By Rodney Dial - You may remember that in the days leading up to the Consolidation vote (November 06) the Save Ketchikan Group took on the Chamber of Commerce and local government to warn that if we consolidated our island would lose millions if the Commercial Passenger Vessel Tax ($50 per head, cruise ship tax) passed. - More...
Tuesday - January 29, 2008
Closing Forest Service Roads By Drew Mathews - Recently there has been a push by the USFS Ketchikan Ranger District to close some of the old and new logging roads in the Ketchikan area. As a user of these roads I am concerned that non-logging interests are being over looked. The USFS builds these roads for logging and once the logging has been done, they want to close them. I can understand that they do not want the expense of maintaining them, but these roads provide us use for berry picking, sightseeing, hunting, fishing and other activities. - More...
Tuesday - January 29, 2008
Trashing Ketchikan By Tom Ferry - The only way to catch the hillbilly trashers is to install a network of video cameras with motion detectors and infrared. There is a power source on every power pole and could send the video when triggered by motion to the Cegelske control lair which would record the hicks dumping their junk on a digital recorder. - More...
Tuesday - January 29, 2008
Roadside Trash By Dan McQueen - I don't know why in these areas of high dumping the Ketchikan Gateway Borough doesn't just put out a couple of big dumpsters. Seems like it would be worth a try. Who knows it might just work! - More...
Tuesday - January 29, 2008

TRASHING WILL NOT STOP ABSENT ENFORCEMENT By Pete Ellis - The continued pleas of Cegelske to stop trashing our highway areas go unanswered and unresolved. Needed is a strict and diligent enforcement effort with hidden camera monitors, well planned and co-ordinated patrols and much higher maximum fine levels to severely punish those who transgress. - More...
Saturday PM - January 26, 2008

Alaska Marine Highway By Mike Moyer - Our Governor and other South Central politicians are showing their true colors and their appointees at the AMHS are parroting their line. Now they are trying to make Alaskans think THEY are the only ones fiscally responsible. Does that mean that the public is irresponsible because we want a Marine Highway System that will provide inexpensive, efficient, safe, and FREQUENT public transportation between our communities and the lower 48? - More...
Saturday PM - January 26, 2008

WILL IT NEVER STOP By Jerry Cegelske - I don't know how you react when someone comes onto your property and dumps their trash for you to clean up, but it happens frequently in Ketchikan and it is often on property owned by the Borough. The landfill challenged individuals that are too selfish to take care of their trash want the taxpayers of the Borough to clean up after them, while putting people at risk with hazardous materials. - More...
Saturday - January 26, 2008

Proposed halibut charter fishing regulations By Ron Moyer - I would like to clarify some hidden issues related to Friday's article. Every lodge owner and most charter fishermen are opposed to this.

The board has two options available to them. The four fish annual limit which they are proposing will in reality put the majority of lodges in area 2C (Southeast) out of business within two years. A 50% reduction in our limits will send most anglers to British Columbia or further north in Alaska, anywhere but SE Alaska. Remember this limit only applies to area 2C. - More...
Saturday - January 26, 2008

Our Only Highway: The Alaska Marine Highway By Jerilyn Lester - Since coming to Southeast Alaska in 1984, I have seen the government of this state do some bone-head things; but to cut your nose off to spite your face by cutting one of the only ways we have to get to the lower 48 is really stupid!! I take that ferry - and to only have one of the most profitable runs on the Ferry system is really dumb. THIS IS THE HIGHWAY SYSTEM FOR THE ISLANDS OF THE SOUTHEAST OF ALASKA!!!! DO YOU NOT UNDERSTAND THAT?? - More...
Saturday - January 26, 2008

More Letters/Viewpoints
Webmail your letter or
Email Your Letter To: editor@sitnews.us

---

E-mail your news tips, news
releases & photos to:
editor@sitnews.us

SitNews
Stories in the News
©1999 - 2008
Ketchikan, Alaska

M.C. Kauffman, Webmaster/Editor, &
Graphic Designer
webmaster@sitnews.us

In Memory of SitNews' first editor,
Dick Kauffman
1932-2007

Locally owned & operated.
Online since 1999

Articles & photographs that appear in SitNews are protected by copyright and may not be reprinted or distributed without written permission from and payment of required fees to the proper sources.