Contact


Webmail Letters


News Tips


Search Sitnews


Copyright Info


Archives
Today's News


Alaska


Ketchikan


Top Stories


U.S. News


U.S. Politics


Stock Watch


Personal Finance


Science News


US Education News


Parenting News


Seniors News


Medical News


Health News


Fitness


Offbeat News


Online Auction News


Today In History


Product Recalls


Obituaries
Quick News Search


Alaska


Ketchikan


SE Alaska


Alaska News Links
Columns - Articles


Dave Kiffer


Parnassus Reviews


Fish Factor


Chemical Eye On...


Bob Ciminel


Rob Holston


More Columnists
Ketchikan


Our Troops
Historical Ketchikan


June Allen


Dave Kiffer


Louise B. Harrington
Recognition


Match of the Month


Asset Builders
Kid's Corner


Bob Morgan
Ketchikan Arts & Events


Ketchikan Museums


KTN Public Libraryt


Parks & Recreation


Chamber
Lifestyles


Home & Garden


Food & Drink


Arts & Culture


Book Reviews


Movie Reviews


Celebrity Gossip
On the Web


Cool Sites


Webmaster Tips


Virus Warnings
Sports


Ketchikan Links


Top Sports News
Public Records


FAA Accident Reports


NTSB Accident Reports


Court Calendar


Court Records Search


Wanted: Absconders


Sex Offender Reg.


Public Notices
Weather, Webcams


Today's Forecast


KTN Weather Data


AK Weather Map


Ketchikan Webcam


SE AK Webcams


Alaska Webcams


AK Earthquakes


Earthquakes
TV Guide


Ketchikan
Ketchikan Phone Book


Yellow Pages


White Pages
Employment


Employment
Government Links


Local Government


State & National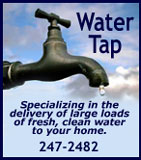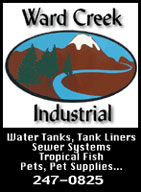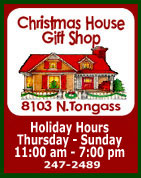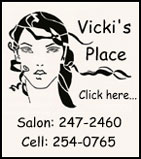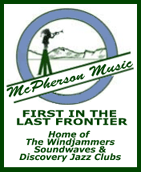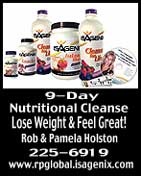 Tuesday
January 22, 2008



Bohemian Waxwing
Front Page Photo by Jim Lewis
Contact jlewis[at]kpunet.net

Alaska: DOT Extends Comment Period on Transportation Plan to Feb. 1; House Transportation Committee to hold hearing on Jan. 29 - Representative Kyle Johansen, Chairman of the House Transportation committee, has scheduled a hearing on the Statewide Long Range Transportation Policy Plan, more commonly known as the 2030 plan.

Chairman Johansen (R- Ketchikan) urges local governments and all Alaskans to review the document and contact the Alaska Department of Transportation and the House Transportation Committee with their concerns and comments.

The hearing, scheduled at 1:30 on January 29, 2008, will be teleconferenced.

In addition to Johansen's announcement, Alaska Department of Transportation and Public Facilities (DOT&PF) officials also announced on Friday a second extension to the public review and comment period for the draft Statewide Long Range Transportation Policy Plan (SWLRTPP) update "2030 Let's Get Moving."

"There has clearly been an expression of interest for us to extend the period to allow for additional review and comment time," said Leo von Scheben, Commissioner, DOT&PF. "We greatly value the public's input and concerns regarding the future of Alaska's transportation plans." - More...
Tuesday - January 22, 2008

Fish Factor: Lower Alaska halibut catch limit set; Fish futures; & Seafood fete By LAINE WELCH - As expected, less halibut will be crossing the Alaska docks this year. The International Pacific Halibut Commission last week followed the recommendations of its scientists and set a lower Alaska catch limit at just over 50 million pounds, a drop of two million pounds from 2007.

Regionally, it reflects some ups and downs for Alaska. Halibut catches in the Western Gulf, Bering Sea and Aleutians were boosted slightly, while the biggest cuts are in the regions that produce most of the fish. The Central Gulf, which includes the ports of Homer, Kodiak and Seward, has a reduced catch of 24 million pounds down nearly 8 percent. For Southeast Alaska, the halibut catch was slashed by 27 percent to just six million pounds.

The reduced catches stem from a new way of counting the fish. Scientists are assessing Pacific halibut stocks as a single, coast wide unit, instead of by separate regions, as they have done for 20 years. Stakeholders knew the reductions were coming, and while they were unhappy about it, they respected the science driving the decision.

"No one likes it but we are more concerned about sustaining the resource into the future. We agreed the science supported the need for the cuts," said Kathy Hansen, a halibut fisherman and spokesperson for the Southeast Alaska Fishermen's Alliance. Hansen added that the cuts will also be felt by halibut sport charter operators in Southeast - the guideline harvest will drop to 930,000 pounds, down from from the usual 1.43 million pounds. - More...
Tuesday - January 22, 2008

Alaska: Alaska one of the top greenhouse-gas-emitting states By TOM KIZZIA - Alaska pumps as much greenhouse gas into the atmosphere as far more populous states such as Oregon and Connecticut, making it one of the top gas-emitting states per capita in the nation.

There are two big reasons for Alaska's output, according to a new state inventory of carbon emissions: big-jet transportation, including international cargo flights through Anchorage; and the huge consumption of energy in the North Slope oil fields.

These are the gases -- mainly carbon dioxide, but also methane, nitrous oxide and others -- that scientists say must be reduced if the planet's atmosphere is to avoid ruinous warming. Alaska is feeling the impacts of warming more than other states because of its northern latitude, with melting ice floes and glaciers and permafrost.

A natural-gas pipeline project would significantly increase North Slope greenhouse gases in the future, according to state estimates. This could be awkward, coming as scrutiny of new emission sources grows. But environmentalists have so far blessed the gas line as a net benefit for the atmosphere, counting on Alaska gas to replace dirtier fuels such as coal in the Lower 48.

Officials in the administration of Gov. Sarah Palin developed the new inventory. They say they have no plans to press for emission targets or legal limits like some other states. But Congress is considering mandatory emission-reduction measures for the future, in line with international efforts. - More...
Tuesday - January 22, 2008

Alaska: Governor Palin Introduces the Health Care Transparency Act - Governor Sarah Palin on Friday introduced the Alaska Health Care Transparency Act which will provide more effective tools to help Alaskans access affordable health care, and to ensure our health care system is responsive to changing demographics and market conditions.

The Act includes some recommendations from the Health Care Strategies Planning Council and the Health and Social Services Certificate of Need Negotiated Rule Making Committee.

The bill would establish an Alaska health care information office to give consumers factual information on quality, cost and other important matters to help them make better-informed decisions about health care in the state. Recognizing that health care must be market-and business-driven, rather than restricted by government, Governor Palin is proposing a repeal of the Certificate of Need program (CON).

CON is a regulatory process that requires certain health care providers to obtain state approval before offering certain new or expanded services.

Health and Social Services Commissioner Karleen Jackson concluded that the CON program does not benefit the citizens of Alaska, given the litigious environment surrounding it. - More...
Tuesday - January 22, 2008

Arts & Entertainment

Ketchikan: Arts & Entertainment This Week - This week in Ketchikan the 10th Annual Jazz and Cabaret Festival will take place. First City Players presents the 10th annual extravaganza of local talent at 7:30 pm at the Ted Ferry Civic Center on January 25th and 26th and 2:30 pm at Kayhi Auditorium on January 27th. The festival has two week classes in solo voice, vocal duets, trios and quartets, Blues guitar, woodwind and small jazz and pop instrumental ensembles instructed by world class musicians Anne Phillips, Matt Perri, Paul Meyers and Bob Kindred. Locals learn to perform, then wow us with their talent! For information or to purchase tickets, call First City Players at 225-4330.

"Internment Camp at Ward Lake," Friday Night Insight. During World War II the Japanese invaded the Aleutian chain and the American authorities decided to relocate residents of these islands to southeast Alaska. Over 150 of these displaced people were living at the internment camp at Ward Lake. Follow their historic journey on January 25th at 7:00 pm, as Dave Keiffer reveals their unfortunate plight. Friday Night Insight Programs are open to the public and are free of charge from 7:00-8:00 pm at the Southeast Alaska Discovery Center. Call 228-6220 for more info.

Opposites Attract: The 22nd Annual Wearable Art Show Call to Artists. THE FINAL DEADLINE APPROACHES! Applications for entries in this year's runway show are now available at the Arts Council. Completed applications for adult artists are due January 23rd, 2008 at 5:00 pm, and student artist entrees were due January 16th, 2008 at 5:00pm. Dress rehearsal attendance is required on Wednesday, January 30th- 5:30 pm for All Ages Performers, 6:30 pm for All Others. You don't have to be an artists or a model to help make this year's WAS happen. Volunteers are needed for many positions. For more information, call the Arts Council at 225-2211.

Kayhi's First Annual Gut Busters. Fill your gut and then bust it! Come to the Kayhi Commons & Auditorium for dinner and a hilarious comedy show. Come support Kayhi Drama and Debate students on Thursday, January 24th. Dinner is from 5:30 to 7:00 pm, Comedy Skits and Improv is from 7:00 to 8:30 pm. Tickets are available at the door, and are $12 per person, $50 for a family of five.

Robert Burns Night. The Old Bar Harbor Caledonia Society is proud to announce Ketchikan's 9th Annual Robert Burns Night. This event is a tradition of Scots worldwide, a special supper and celebration is to be held in honor of Scotland's favorite son and poet. Come to Steamers Restaurant on the 25th of January, doors open at 5:30 pm, program is at 6:00 pm. The bill of fare includes: Baked Salmon Dinner and Dessert, Glorious Haggis presented in full dress, Live Local Loud! Bagpipe music, Stories & Poems & Toasts & Songs & Wonderful Highland Dancers. Everyone is welcome. Come in your plaids, full dress uniforms (military, public service organizations, or fraternal organizations) or your highest finery. Tickets can be purchased at Ketchikan Arts Council, and Steamers Restaurant. Don't delay, seating is limited. Adults $30, Children under 12 $15. Haggis eating contest is an additional $5. For more info, call 247-1979.

Curioser and Curioser! Come celebrate the unveiling of a new mural at UAS Ketchikan Technical Center, 600 Stedman, for the second year in a row. Under the direction of artist Mary Henrikson, students in the Mural Design and Painting class created an interesting and vivid three panel mural for UAS. The unveiling and refreshments will be on Friday, January 25th, at 5:00 pm. - More...
Tuesday - Januaary 22, 2008




Public Meeting

Ketchikan School Board meeting in the City Council Chambers at 6:00 pm, Wednesday, January 23, 2008 - Download the Agenda and Board Packet (pdf)

Ketchikan

Ketchikan Police Report
AK Troopers Daily Dispatch
Today's Forecast
Satellite
Today's Weather Images
Marine Forecasts
Ketchikan Weather Data
Current AK Weather Map

CLASSIFIEDS

Publish ad
Please select the proper category before posting.




CLASSIFIEDS' CATEGORIES

Announcements and
Help Wanted
For Sale / Free Stuff
Garage Sales
Homes / Apts/ Property
Pets
Wanted
Lost & Found
Local Services
Publish your ad

Front Page Archives
January 2008

| | | | | | | |
| --- | --- | --- | --- | --- | --- | --- |
| S | M | T | W | T | F | S |
| | 31 | 01 | 02 | 03 | 04 | 05 |
| 06 | 07 | 08 | 09 | 10 | 11 | 12 |
| 13 | 14 | 15 | 16 | 17 | 18 | 19 |
| 20 | 21 | 22 | 23 | 24 | 25 | 26 |
| 27 | 28 | 29 | 30 | 31 | | |

More Front Page Archives

Viewpoints
Opinions/Letters
Basic Rules

Selling KPU Phone??? By Charles Edwardson - Ketchikan, and the people who choose to live here, have made many sacrifices and endured many trials and much tribulation in the past decades. All in an effort to preserve and protect a safe place for our families to call home. - More...
Tuesday PM - January 22, 2008

KPU Rate Hike By Dan McQueen - I'm sure there are others that were here in the 1980's that remember when Ketchikan Public Utilities tried making all 3 departments run off the income of the Electric Division. The fish plants all put in generators and sold the excess back to KPU. Terry Gardiner and others started IRATE. - More...
Tuesday PM - January 22, 2008

Gas Refinery just for Alaskans By Don Hoff Jr. - All the talk to export Alaska natural gas line to the lower 48 via Canada is open for debate. I don't understand why one would export crude oil or natural gas out of the State of Alaska at wholesale prices and then buy it back at a premium prices? The price of a barrel of oil at about $100.00 a barrel and profits to Alaska are in the billions. Alaskans are paying over $3.25 a gallon at the gas pumps. Why don't we build a gas refinery in Alaska to provide cheap fuel just for Alaskans? One large oil and gas refinery can not cost that much to construct, considering the price of oil and gas being sold today. - More...
Tuesday PM - January 22, 2008

KIC Election: Proposition 1 By Kathleen Yarr Svenson - KIC Tribal Members: Have you ever been told you re deactivated when you ve attempted to access medical services at the KIC Clinic? It gets worse. You may find yourself disenrolled entirely from KIC-- without your knowledge nor your consent. - More..
Tuesday PM - January 22, 2008

A community library By Lindsey Bolling - In response to the library comment by Mr. Robert Warner, I believe that there are many points that can be refuted. The first point that I feel is incorrect is the internet issue. The internet is a very new thing to the library especially when considering how for a few thousand years there was not the world wide web. The main attraction, I believe is not for the internet. - More...
Tuesday PM - January 22, 2008

Slowing Down Speeders By Michael Nelson - Greetings from the South Pacific. My vote is for the KPD. They have good officers there and can no doubt rein in those who think that the speed limit does not apply to them. A few visits to Trial Courts Ketchikan and a letter from the insurance company with "new rates" are always attention getters for those with lead lined shoes. - More...
Tuesday PM - January 22, 2008

Fireworks on Deer Mountain By Marie- Jeanne Cadle - Thank you very much to whomever provided the beautiful fireworks display Saturday night from Deer Mountain. You couldn't have picked a more beautiful evening for it. - More...
Tuesday PM - January 22, 2008

Reduced Ferry Service By Nancy York - I am disappointed because the Alaska Marine Highway will be reducing the number of ships making the Southeast rounds. I love visiting southeast Alaska, especially Ketchikan. I had plans to visit Ketchikan all summer long with my camper. However, a ticketing agent from Alaska Marine Highway told me to schedule early and make a reservation due to the reduced ferry service. I do not want to follow such a rigid schedule when I am on vacation and would rather board the ship as a standby. If I get lucky choosing the standby option then I will stay in Ketchikan for 3 months, spend my money at your campgrounds and RV park, and no doubt spend my money at your supermarkets, knick-knack shops, restaurants, and other tourist related activities (of course, not those jewelry shops... no-o-o, never at the jewelry shops...). I am fully aware of the safety issues involved in repairing an AMH ship, after all, safety is the issue for Marine Highway public transportation. - More...
Tuesday PM - January 22, 2008

Guard Island Heritage Display By Rob Holston - I would like to extend our appreciation to Chester and Lee Ann Ginter of Sears in the Plaza Mall for hosting our display for Guard Island Heritage, Inc. Chester and Lee Ann are lifetime members of Guard Island Heritage, Inc. and attended the circumnavigation of the lighthouse meeting in the summer of '06. - More...
Tuesday PM - January 22, 2008

More Letters/Viewpoints
Webmail your letter or
Email Your Letter To: editor@sitnews.us

---

E-mail your news tips, news
releases & photos to:
editor@sitnews.us

SitNews
Stories in the News
©1999 - 2008
Ketchikan, Alaska

M.C. Kauffman, Webmaster/Editor, &
Graphic Designer
webmaster@sitnews.us

In Memory of SitNews' first editor,
Dick Kauffman
1932-2007

Locally owned & operated.
Online since 1999

Articles & photographs that appear in SitNews are protected by copyright and may not be reprinted or distributed without written permission from and payment of required fees to the proper sources.