Contact


Webmail Letters


News Tips


Search Sitnews


Copyright Info


Archives
Today's News


Alaska


Ketchikan


Top Stories


U.S. News


U.S. Politics


Stock Watch


Personal Finance


Science News


US Education News


Parenting News


Seniors News


Medical News


Health News


Fitness


Offbeat News


Online Auction News


Today In History


Product Recalls


Obituaries
Quick News Search


Alaska


Ketchikan


SE Alaska


Alaska News Links
Columns - Articles


Dave Kiffer


Parnassus Reviews


Fish Factor


Chemical Eye On...


Bob Ciminel


Rob Holston


More Columnists
Ketchikan


Our Troops
Historical Ketchikan


June Allen


Dave Kiffer


Louise B. Harrington
Recognition


Match of the Month


Asset Builders
Kid's Corner


Bob Morgan
Ketchikan Arts & Events


Ketchikan Museums


KTN Public Libraryt


Parks & Recreation


Chamber
Lifestyles


Home & Garden


Food & Drink


Arts & Culture


Book Reviews


Movie Reviews


Celebrity Gossip
On the Web


Cool Sites


Webmaster Tips


Virus Warnings
Sports


Ketchikan Links


Top Sports News
Public Records


FAA Accident Reports


NTSB Accident Reports


Court Calendar


Court Records Search


Wanted: Absconders


Sex Offender Reg.


Public Notices
Weather, Webcams


Today's Forecast


KTN Weather Data


AK Weather Map


Ketchikan Webcam


SE AK Webcams


Alaska Webcams


AK Earthquakes


Earthquakes
TV Guide


Ketchikan
Ketchikan Phone Book


Yellow Pages


White Pages
Employment


Employment
Government Links


Local Government


State & National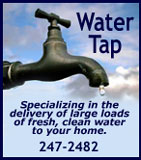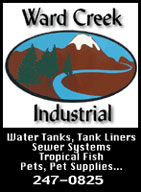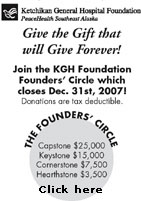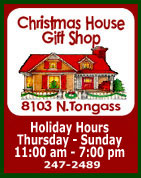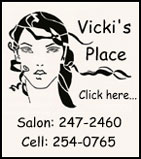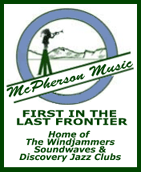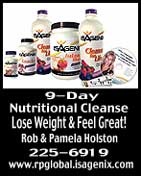 Saturday
January 12, 2008



Moon Snail
Pictured: Diver, Mary Kurth
Front Page Photo by Mike Kurth

Alaska: DOT&PF extends public comment period 11 days for long range transportation plan - Alaska Department of Transportation and Public Facilities officials on Friday announced an extension to the public review and comment period for the draft Statewide Long Range Transportation Policy Plan (SWLRTPP) update "2030 Let's Get Moving."

The draft plan document is available for an extended public review period ending Jan. 21, 2008. The public review period was scheduled to end January 10, 2008.

"This is an extension of the originally announced 45-day review period beginning Nov. 23, 2007 and ending Jan. 10, 2008," said Transportation Planner Eric Taylor, the project manager.

In a letter to Leo von Scheben, Commissioner of the Alaska Department of Transportation and Public Facilities, Senator Bert Stedman (R-Sitka) shared his concerns regarding the limited public review period and public meeting held on the draft Statewide Long Range Transportation Policy Plan. Stedman requested an extension of the public comment period in his letter for at least thirty additional days and requested that open public meetings be scheduled in other population centers around the state. Public meetings were held in Wasilla, Fairbanks and Anchorage.

Stedman wrote, "I am extremely concerned about the timeline your department implemented in developing the state's new long-range transportation plan (SWLRTPP). While the professionals in your department have been working on this document for over a year, elected officials and the public at large have not had time to deliberate on the plan." Stedman said, "I have received a number of letters from business leaders and concerned officials requesting an extension of the public comment period. I hope you will grant their request.

Stedman stated in his January 10th letter to Commissioner von Scheben , "As you well know, this plan is intended to guide Alaska's transportation programs and investments through the year 2030." He said, "The Department of Transportation should be facilitating the greatest amount of public involvement to ensure that the strategic initiatives and policies articulated in the plan accurately reflect Alaskans' priorities, knowledge and values." Stedman said, "Forty-five days is an inadequate amount of time to review, digest and constructively comment on something with such broad ramifications for our state".

Stedman stated that if he understood the situation correctly, "the public comment period began around November 27th, with inadequate public notification, and has been running during a time when most of the public is otherwise occupied with holiday activities and yearend business." Stedman wrote, "I'm disappointed that despite the statewide impact of this plan, only three public meetings where held - Wasilla, Fairbanks and Anchorage. Two of those meetings occurred prior to the plan having been made available to the public." - More...
Saturday AM - January 12, 2008

Alaska: First Web-based Native Language Class To Debut - The first ever web-based Native language course in Southeast Alaska will be offered by the Sealaska Heritage Institute (SHI).

The course, Elementary Haida I, will be taught entirely on the Internet, which will allow the institute to reach more students interested in learning the language.

"Web based instruction can reach anywhere, so whether you're living in Southeast Alaska or outside Alaska, people who want to learn the Haida language will be able to receive instruction in Haida," said SHI President Rosita Worl.

The course is an introduction to the Haida language as spoken in Alaska. It will focus on developing a core vocabulary of several hundred words, as well as an understanding of many of the basic grammatical patterns in the language. Students will learn how to make statements, ask and answer questions, give descriptions of people and things, and talk about activities in both the past and the present. - More...
Saturday AM - January 12, 2008

Southeast Alaska: Deer Hunting Report Cards Provide Valuable Information - Larry Dickerson, Wildlife Biologist, Craig Ranger District, reminds Southeast Alaska hunters who hunted deer in Game Management Unit 2 (Prince of Wales Island) that they are required to complete and submit their Deer Hunting Report Cards which were provided with the Deer Harvest Tickets. Dickerson said this includes all federally qualified and non-federally qualified hunters who hunted in 2007.

This deer harvest information is critical and provides valuable deer management information said Dickerson. He said reporting your harvest helps to promote objectives toward managing a healthy and productive deer herd that will continue to provide subsistence, sport, and recreational opportunities today and into the future. - More...
Saturday AM - January 12, 2008

Ketchikan: Two Alaskans named to U.S. Senate Youth Program - U.S. Senators Ted Stevens and Lisa Murkowski announced the names of the two Alaska students who have been selected as delegates to the 46th Annual United States Senate Youth Program that will be held March 1-8, 2008, in Washington, D.C.

Anthony Glavinic of Anchorage and Kyleen Luhrs of Ketchikan were chosen from hundreds of applicants to be part of the group of 104 student delegates who will attend the program's 46th Annual Washington Week.

The program was created in 1962 and has been sponsored by the Senate and fully funded by the William Randolph Hearst Foundation since inception.

Each year this extremely competitive merit-based program brings outstanding high school students to Washington, D.C., for an intensive week-long study of the federal government and the people who lead it. - More...
Saturday AM - January 12, 2008

Viewpoints
Opinions/Letters
Basic Rules

A New Public Library or Castle on the Hill? By Robert D. Warner - There have been several excellent SitNews letters recently critizing the decision to build a new public library at Ketchikan's old Main School site. Who made this decision to move the library rather than the museum? The public needs clear and professional economic analysis of possible locations for the library and for the museum. Why haven't citizens been given such basic essential information to consider? They are entitled to full information to verify whether it is the museum or the library that should move from the Centennial Building. Have we actually reached the time when a move is necessary? - More...
Saturday AM - January 12, 2008

Main School Library Site Selection By Linda Koons Auger - To Charlotte L. Glover: Thank you for setting the record straight on the facts regarding the public vote for funding of a new library building. I should have done my research. I stand corrected. - More...
Saturday AM - January 12, 2008

History lesson... By Charles Edwardson - I would like to thank the unofficial historian on the background of the library location issue. It took all of those people, all of those meetings, and all of that public information and apparently half the town's participation, to pick possibly one of the least convenient locations in downtown Ketchikan for a library (Public library??) If it was not voted down it should have been or should be given the opportunity to be voted up or down by the public. And if all that public participation did not come to this conclusion than maybe it was not as public a process as some remember. - More...
Saturday AM - January 12, 2008

The "New Library" Location By Robert D. Warner - I join many other citizens of Ketchikan in protesting the proposed new location for the public library. How could anyone with library experience support such a difficult to access and isolated location for a public library? - More...
Saturday AM - January 12, 2008

Thank You For the History By Signe Markuson - I would like to say 'Thank You' to Charlotte Glover for her letters to Sitnews. I appreciate your gently and precisely informing us about what is going on. - More...
Saturday AM - January 12, 2008

Unsung Heroes By David Hull - With all the tragedy that has befallen Ketchikan recently, I think a small group of people is consistently overlooked when it comes to "back patting" or "thank you's". This group consists for those civilian individuals who choose to get involved by calling 911 and assisting the victims in the earliest moments of an emergency. These individuals include family members, passerbys, or complete strangers just wanting to help. They are often victims of the collateral damage that the incident produced and left out when it comes to information sharing. It is time to at least acknowledge their contributions. - More...
Saturday AM - January 12, 2008




Ketchikan

Ketchikan Police Report
AK Troopers Daily Dispatch
Today's Forecast
Satellite
Today's Weather Images
Marine Forecasts
Ketchikan Weather Data
Current AK Weather Map

CLASSIFIEDS

Publish ad
Please select the proper category before posting.




CLASSIFIEDS' CATEGORIES

Announcements and
Help Wanted
For Sale / Free Stuff
Garage Sales
Homes / Apts/ Property
Pets
Wanted
Lost & Found
Local Services
Publish your ad

Front Page Archives
January 2008

| | | | | | | |
| --- | --- | --- | --- | --- | --- | --- |
| S | M | T | W | T | F | S |
| | 31 | 01 | 02 | 03 | 04 | 05 |
| 06 | 07 | 08 | 09 | 10 | 11 | 12 |
| 13 | 14 | 15 | 16 | 17 | 18 | 19 |
| 20 | 21 | 22 | 23 | 24 | 25 | 26 |
| 27 | 28 | 29 | 30 | 31 | | |

More Front Page Archives

The erosion of state jobs in Juneau By Sen. Kim Elton - I've asked the governor's chief of staff to freeze any proposed transfer of state jobs from Juneau to points north unless the governor has given her approval. - More...
Saturday AM - January 12, 2008

Saga of the Missing Bus Benches By Carol Baines - I don't mean to belabor this topic, but I feel it's important to address this: I think it's unnecessary to go through the expense of re-installing special benches that prohibit someone sleeping there at night. The previous benches seemed to be appropriate and functional. - More...
Saturday AM - January 12, 2008

Road rage, intimidation By Cody Hansen - I recently read a letter on Sitnews about road rage and intimidation. A former Ketchikan resident stated in this letter that males feel "comfortable" shouting at young women and older women alone. I think that statement is absolutely false. She also stated that the "mad macho drivers" pick on the women because they know if they did that to a male driver they might be looking at a fist down their throat. Another false statement in my opinion. - More...
Saturday AM - January 2008

Water front views By Judith Green - Isn't it lovely when driving through town these days, we see sitting at the new city dock a blue and white ship with a smoke stack showing "8 stars of gold on a field of blue". Just to see the beauty of this ship and know of its size and comfort in accomodating the citizens of this great state sitting in full view, brings to mind the phrase "beauty is in the eye of the beholder" (in the book "Molly Bawn" of the late 1800's). - More...
Saturday AM - January 12, 2008

Library Building Project By Charlotte L. Glover - As the unofficial library historian (I would be happy to share my binders full of newspaper clippings, documents, and scrapbooks going back decades with anyone who asks), I wanted to address Linda Auger's concerns as we have been getting a lot of questions about the library building project. - More...
Thursday - January 10, 2008

TLMP By Jim Colier - I see where the Tongass Land Management Plan (TLMP) cost the tax payers $23 million, then it had to be redone again at the tax payers' expense. I see this as mismanagement and someone or ones should be held accountable. - More...
Thursday - January 10, 2008

Marty West's Response To Library Issue By Linda Koons Auger - I believe that the City of Ketchikan owns property off of Forest Avenue (new extension to the north of the Third Avenue Bypass), adjacent to the property of George Lybrand. Why isn't this property being considered for the new location of the Library? - More...
Tuesday PM - January 08, 2008

As firefighters and EMTs... By Jim Hill - December 15th has always been an important date in my life. On December 15, 1980 the West Valley City Fire Department began providing services to a newly formed community in Utah. A few months later I became a member of that department and after a few thousand emergency calls and 21 or so years later, I retired. I left West Valley to accept a position with the Ketchikan Fire Department in Ketchikan, Alaska. Little did I know that the December 15th anniversary date would one day be associated with the needless death of children. - More...
Monday AM - January 07, 2008

Library Location By Marty West - The city owns the land where the new library is set to be built. The present library space will be used to expand the museum. Plans include elevator access from the parking lot below. - More...
Monday AM - January 07, 2008

Sprinklers in the home once more... By David Hull - There has been a bit of misinformation put out there on residential sprinkler systems. First, the sprinkler requirement is not for all new homes, only those where the department cannot get an engine closer than 150 feet. Don't want a sprinkler system in your new home? Build your driveway so the fire department can get an engine within 150 of your door. Done Deal! - More...
Monday AM - January 07, 2008

Her Light Was So Bright By Lois Munch - Bright, bubbly, beautiful...and kind. Beautiful inside and out, and genuinely compassionate of humans and critters alike, Kelly Nausid touched many during her short life. Her ever present smile was infectious, and she was just plain fun to be around. Her zest for life was equally obvious when she waited tables at Salmon Falls during college summers or when encountered on the street. Even the briefest conversation was delightful. - More...
Monday AM - January 07, 2008

Library Area Bus Stop Seating By Charlotte L. Glover - I can certainly understand how people would want a dry area with seating to wait for the bus in front of the library. The city is looking for new seating that would allow a person to wait comfortably for a bus without being so spacious as to provide sleeping space. - More...
Monday AM - January 07, 2008

Replace Library Bus Stop Benches (Please?) By Carol Baines - Someone mentioned the word "bullies" in regard to people complaining that the bus stop benches at the library were removed. I think the bullies are the ones who decided to take harsh action -- without fair warning -- by removing the benches and thereby punishing everyone. - More...
Monday AM - January 07, 2008

Snow driving By Patrick Branco - I wanted to responded to the story by Jessica Peavey called "A Little Snowy Advice for Drivers". Her story reminded me of something my father always used to say "There are only two kinds of drivers, the ones who drive too slow when you are behind them and the idiots who drive too fast". Sadly, few of us are perfect drivers. Dangerous conditions require prudence. Is it prudent to go out on the road, in the dark, in a vehicle poorly suited to the conditions? We each should decide whether a trip to Walmart is worth it. Does the driver of a big SUV with studded tires and 4 wheel drive have the right to pressure less capable vehicles to go behind their safety parameters and driving ability? Clearly not. The law requires that if you have a line of 5 or more vehicles behind you and you are driving under the posted limit, you should safely pull over and allow them to pass. This does not mean that you should bury yourself in a snow bank or inch over onto what barely passes for a shoulder on most of our roads. It means safely. - More...
Monday AM - January 07, 2008

Snow Advice By Kimberly Morton - I would like to say sorry to Jessica and the other drivers out there that have real concerns about the snow and the bad behavior that some drivers have towards them. Though it needs to be known that if you are driving a vehicle with children in it that can't pull out from the side of the road, then it is unsafe for you to be on the road. It amazes me that we live in such a small town and that some people without snow tires or four wheel drive decide to drive anyway. They end up getting stuck and causing many more traffic problems than the drivers that are using their "middle finger". With all the accidents that can happen if your car is not able to get around in the snow, then call a friend and let those that are ready and prepared for the snow do the driving. I have ridden with many people that get scared or nervous during snowy conditions and they are usually the ones that are not prepared. This can lead to serious accidents and even death. - More...
Monday AM - January 07, 2008

Road Rage, Intimidation, Women By Carol Christoffel - Ladies, I am sorry to learn of someone attempting to harass you while driving. I believe that this happens more to females than to males, as a male feels "comfortable" shouting at a young woman, or older woman alone. Often the "mad macho" drivers pick on women because they know that if they did it to another guy they might just be looking at a fist down their throat! "This ties in to the idea of the male superiority vs a respectful treatment of women. Unfortunately there are too many macho drivers out there these days. - More...
Monday AM - January 07, 2008

More Letters/Viewpoints
Webmail your letter or
Email Your Letter To: editor@sitnews.us

---

E-mail your news tips, news
releases & photos to:
editor@sitnews.us

SitNews
Stories in the News
©1999 - 2008
Ketchikan, Alaska

M.C. Kauffman, Webmaster/Editor
webmaster@sitnews.us

In Memory of SitNews' first editor,
Dick Kauffman
1932-2007

Locally owned & operated.
Online since 1999

Articles & photographs that appear in SitNews are protected by copyright and may not be reprinted or distributed without written permission from and payment of required fees to the proper sources.