Contact


Webmail Letters


News Tips


Search Sitnews


Copyright Info


Archives
Today's News


Alaska


Ketchikan


Top Stories


U.S. News


U.S. Politics


Stock Watch


Personal Finance


Science News


US Education News


Parenting News


Seniors News


Medical News


Health News


Fitness


Offbeat News


Online Auction News


Today In History


Product Recalls


Obituaries
Quick News Search


Alaska


Ketchikan


SE Alaska


Alaska News Links
Columns - Articles


Dave Kiffer


Parnassus Reviews


Fish Factor


Chemical Eye On...


Bob Ciminel


Rob Holston


More Columnists
Ketchikan


Our Troops
Historical Ketchikan


June Allen


Dave Kiffer


Louise B. Harrington
Recognition


Match of the Month


Asset Builders
Kid's Corner


Bob Morgan
Ketchikan Arts & Events


Ketchikan Museums


KTN Public Libraryt


Parks & Recreation


Chamber
Lifestyles


Home & Garden


Food & Drink


Arts & Culture


Book Reviews


Movie Reviews


Celebrity Gossip
On the Web


Cool Sites


Webmaster Tips


Virus Warnings
Sports


Ketchikan Links


Top Sports News
Public Records


FAA Accident Reports


NTSB Accident Reports


Court Calendar


Court Records Search


Wanted: Absconders


Sex Offender Reg.


Public Notices
Weather, Webcams


Today's Forecast


KTN Weather Data


AK Weather Map


Ketchikan Webcam


SE AK Webcams


Alaska Webcams


AK Earthquakes


Earthquakes
TV Guide


Ketchikan
Ketchikan Phone Book


Yellow Pages


White Pages
Employment


Employment
Government Links


Local Government


State & National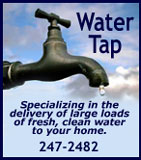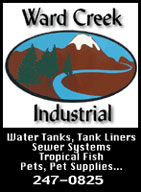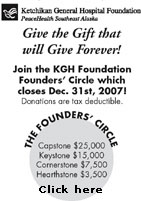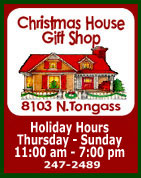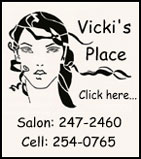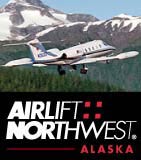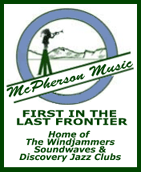 Thursday
January 03, 2008



2007 Year In Review
Plane Crashes, Fires Top 2007 Stories
Story By Dave Kiffer
A Taquan Dehavilland Beaver crashed in Misty Fjords on July 24, 2007
Photograph courtesy Alaska State Troopers




Ketchikan: Fire Crews Respond to Early Morning House Fire; No injuries reported... -Wednesday morning at 5:47 AM the Ketchikan Fire Department was dispatched to a house fire at 1380 Deer Mountain Court. According to Assistant Fire Chief Jim Hill, the first arriving crews found the house well-involved in fire.

Hill said the fire crews were hampered by high winds, snow, and icy conditions. The house was a single- story, wood frame, modular house owned by Otto Roppel of Ketchikan. There was one occupant at home in bed at the time of the fire said Hill.

Celia Weston, the tenant, was awakened by her smoke alarms. Hill said Weston tried to call 911 from the house but was driven out by smoke and heat. Weston escaped by jumping from a bedroom window and went to a neighbor's house to call 911. Weston appeared uninjured and refused care from Ketchikan Fire Department medics said Hill.- More...
Thursday AM - January 03, 2008


Ketchikan - 2007 Year In Review: Plane Crashes, Fires Top 2007 Stories By DAVE KIFFER - 2007 was a year in which tragedies struck during the summer visitor season and again right before Christmas.

In the summer, two tragedies struck weeks apart and resulted in 11 people dying in two float plane crashes.

The Christmas tragedy involved a cooking fire that sent deadly smoke into upstairs bedrooms of a small house killing four children of the Credito family.

11 Die In Plane Crashes

2007 was one of the deadliest years in local flight seeing history.

First, a Taquan Dehavilland Beaver crashed in Misty Fjords on July 24, killing the pilot, Joseph Campbell, 56, and two married couples who were passengers on the Sun Princess: William F. Eddy and Jeanne J. Eddy, both 59, of Jacksonville, Fla., and Paul J. McManus, 60, and his wife, Marianne M. McManus, 56, of Massachusetts. Mrs. McManus and Mrs. Eddy were sisters.

Although the investigation is ongoing into the crash, it is believed that rapidly deteriorating weather was a factor.

Paul Sledzik, NTSB Transportation
Disaster Assistant, at the August 16th crash site of Seawind Aviation's Beaver near Traitors Cove. Sledzik is from the Anchorage office.
Photo courtesy National Transportation Safety Board

Then less than a month later, August 16, another Beaver - this one owned by Seawind Aviation, crashed near Traitors Cove. Three people survived that crash including the pilot Steve Kamm, tour guide Sara Steffen and passenger Mindy Mayer of Tualatin, Oregon. But passenger Daniel Herron, 49, of Irvine, CA; and five other members of Mayer's family; Eric Smith, 37; Christine Smith, 36; David Mayer, 60; Alison Smith, 3; and her twin brother Trevor Smith, 3, all died.

By year's end, there had been no official determination for the cause of the crash, but the preliminary investigation has indicated that weather, specifically high winds, may have been a factor..

A third tourism industry tragedy occured during the summer visitor season when a passenger off one of the cruise ships, Myong S. Thayer, 59, of California, was struck and killed by one of the amphibious "duck" vehicles on the city dock on Sept. 17. Police say no charges are pending in the accident.

Two Holiday Fires

Two adults managed to escape the December 15th house fire on Tuttle Way that killed Bertolano Credito, 17; Alysha Credito, 11; Denbert Credito, 5; and Kristinenoell Credito Harris, 3. The children's mother, Lodivinia Credito was at work at the time of the fire.

Fire officials say the fire death toll was the highest in Ketchikan in at least the last 25 years.

A week before the Credito fire, the Nedzwecky family lost its Third Avenue home to a fire, but there were no injuries.

Two Other Fatal Accidents

In September, 22-year-old Brandon Hooper died after falling over a cliff near the Schoenbar Bypass.

And just before the end of the year, on Dec. 29, 24-year old Kelli Nausid died when her car collided with another vehicle on North Tongass Highway.

Jewelry Initiative Fails, But Spurs Planning Efforts

Citizens concerned with the proliferation of jewelry stores in the Downtown area gathered enough signatures to put a proposal on the October municipal ballot capping the number of such stores. The cap proposal failed by an 1,888 to 1,093 count. But the borough agreed to set up a planning liaison committee to coordinate area planning issues. Steering committees were also formed in the Downtown and elsewhere to address planning and future development.

Gravina Bridge Went Nowhere

Six months after announcing the two bridge option to Gravina was going ahead as scheduled, the Palin Administration announced in September that the preferred alternative was too expensive at nearly $400 million to proceed.

The Governor also announced that the money that had been put aside for the project, some $40 million, was going to other projects.

Then the federal government reminded the state that if access to Gravina isn't improved the state would have to return the nearly $50 million that it had already spent on "planning" for the bridge. The state then announced it would consider improved ferry access to Gravina but without going into details.

Meanwhile the state continued work on a $30 million road from the airport south on Gravina to the point where the bridge would reach the island, if it were ever built.

The federal government also continued a $30 million project that will extend the airport runway south some 2,500 feet to add a safety buffer for landings. The extension also involves building a tunnel for the existing airport perimeter road to go under the runway and a diversion of Government Creek to beyond the end of the runway extension.

But Intertie Got Funding

The state did come through, however, when it agreed in May to put more than $46 million toward the Tyee-Swan Lake Electrical Intertie that would connect Ketchikan to the hydro facility that supplies Wrangell and Petersburg and has enough surplus power to meet all three communities needs for the foreseeable future.

Early work on the Swan Lake Project which is located approximately 22 air miles northeast of Ketchikan, Alaska, on Falls Creek, which drains from Swan Lake to Carroll Inlet on Revillagigedo Island
Photo by Mike Martin©

The intertie had been stopped during the Murkowski Administration when the state declined to fund the second half of the project to the tune of an additional $50 million.

Operation Muskeg Storm Concludes

The Federal Government announced in mid year that the five-year-long military portion of the Annette Island road was completed and that all that remained was the state work to complete the 14 mile road from Metlakatla to the Tongass Narrows. But a snag developed in the process as the residents of Saxman voted not to sell property in the Saxman Seaport to the state for a ferry terminal. State officials are now looking at other possible sites between the Ketchikan Coast Guard base and the Mountain Point Boat Launch.

Schoenbar Finally Reopens

The long-running Ketchikan soap opera known as the Schoenbar Middle School remodling project finally came to an end in 2007. The school opened for students in January and the lawsuits over the construction were settled late in the fall with the Boro agreeing to pay the original contractor $1.7 million for work that was previously done and the contractor's insurance companies paying the borough just over $3 million. Due to a variety of errors by nearly all parties concerned, the 18-month $12 million project had turned into a four year $24 million one. The borough is now awaiting a final $6 million reimbursement from the state government for the project.- More...
Thursday AM - January 03, 2008




Ketchikan

Ketchikan Police Report
AK Troopers Daily Dispatch
Today's Forecast
Satellite
Today's Weather Images
Marine Forecasts
Ketchikan Weather Data
Current AK Weather Map

CLASSIFIEDS

Publish ad
Please select the proper category before posting.




CLASSIFIEDS' CATEGORIES

Announcements and
Help Wanted
For Sale / Free Stuff
Garage Sales
Homes / Apts/ Property
Pets
Wanted
Lost & Found
Local Services
Publish your ad

Front Page Archives
January 2008

| | | | | | | |
| --- | --- | --- | --- | --- | --- | --- |
| S | M | T | W | T | F | S |
| | 31 | 01 | 02 | 03 | 04 | 05 |
| 06 | 07 | 08 | 09 | 10 | 11 | 12 |
| 13 | 14 | 15 | 16 | 17 | 18 | 19 |
| 20 | 21 | 22 | 23 | 24 | 25 | 26 |
| 27 | 28 | 29 | 30 | 31 | | |

More Front Page Archives

Viewpoints
Opinions/Letters
Basic Rules

Snow advice By Bonnie Sullivan - This letter is for Jessica and for the other drivers in Ketchikan that would rather be safe than intimidated! I am still absolutely appalled that there are drivers in this town, or any other, that feel "put out" that there are a handful of drivers that take their time driving in dangerous conditions. - More...
Wednesday AM - January 02, 2008

Bus stop benches By Jenny Simpson - As a user of the Library bus stop benches, I am VERY sorry to see that the benches have been removed. Ask any one of the disabled, elderly, and other users of the benches how happy we are to be able to sit and rest while waiting. - More...
Wednesday AM - January 02, 2008

Library Bus Stop Benches By Robert Gustafson - I hear everybody saying good and bad things about the seats being removed from the Library bus stop here in Ketchikan. Well I think there's been enough talk and it's time for some action. - More...
Wednesday AM - January 02, 2008

Library location is very bad choice By Charles Edwardson - In regards to the library location site selected by the Ketchikan City Council, is this same council that passed the 10% grade ordinance for roads recently for new construction? My interest in this subject is driven by the fact that both access roads to the new library site chosen, appear to be well in excess of a 10% grade. - More...
Wednesday AM - January 02, 2008

American Coots By Michael Moyer - Amazing!! We just got back from checking on the boat in Bar Harbor and my fiance asked me what kind of bird that was swimming around the dock! "Why that my dear is an American Coot!", I proclaimed with authority! "Actually a rail and not a duck!" I went on to tell her about how I used to shoot them as a kid when nothing else was flying into the decoys. - More...
Wednesday AM - January 02, 2008

Glad Benches Removed By Kristen Gilliard - To my fellow SitNews' readers, I'm so sorry to have to disagree with all of you Library Bench Bullies. I would like to express a bit of insight on what really goes on out there while your just driving by or just walking by. - More...
Monday AM - December 31, 2007

Ferry System By Rebecca Simpson - I do hope people notice the bad ferry system that is due out next spring and summer. It is nice we have this website to start off with but it needs to go to the higher up as once it's written one may see more response and can respond to this issue. The ferry system needs to more convenient for us locals. - More...
Monday AM - December 31, 2007

Katrina animal vicitms still need homes By MJ Cadle - A friend of mine who has been actively involved in the animal rescue efforts in and near New Orleans since shortly after hurricane Katrina reminded me recently that they are still looking for homes for animals rescued in the aftermath of Katrina. - More...
Monday AM - December 31, 2007

Library location, benches & homeless By Carol Christoffel - As a former resident of Ketchikan, I follow events from time to time. I am frankly amazed at the possible location of the library to one of the steepest and most inaccessible areas of downtown. I also note, with some dismay, an INHOSPITABLE message being sent with the removal of library benches at the bus stop. I have noted that many people have defended the right of the citizens, including the homeless, to rest while waiting for the bus. What I have not noticed is any public response from elected City Council to these concerns. - More...
Monday AM - December 31, 2007

More Letters/Viewpoints
Webmail your letter or
Email Your Letter To: editor@sitnews.us

---

E-mail your news tips, news
releases & photos to:
editor@sitnews.us

SitNews
Stories in the News
©1999 - 2008
Ketchikan, Alaska

M.C. Kauffman, Webmaster/Editor
webmaster@sitnews.us

In Memory of SitNews' first editor,
Dick Kauffman
1932-2007

Locally owned & operated.
Online since 1999

Articles & photographs that appear in SitNews are protected by copyright and may not be reprinted or distributed without written permission from and payment of required fees to the proper sources.