Contact


Webmail Letters


News Tips


Search Sitnews


Copyright Info


Archives
Today's News


Alaska


Ketchikan


Top Stories


U.S. News


U.S. Politics


Stock Watch


Personal Finance


Science News


US Education News


Parenting News


Seniors News


Medical News


Health News


Fitness


Offbeat News


Online Auction News


Today In History


Product Recalls


Obituaries
Quick News Search


Alaska


Ketchikan


SE Alaska


Alaska News Links
Columns - Articles


Dave Kiffer


Parnassus Reviews


Fish Factor


Chemical Eye On...


Bob Ciminel


Rob Holston


More Columnists
Ketchikan


Our Troops
Historical Ketchikan


June Allen


Dave Kiffer


Louise B. Harrington
Recognition


Match of the Month


Asset Builders
Kid's Corner


Bob Morgan
Ketchikan Arts & Events


Ketchikan Museums


KTN Public Libraryt


Parks & Recreation


Chamber
Lifestyles


Home & Garden


Food & Drink


Arts & Culture


Book Reviews


Movie Reviews


Celebrity Gossip
On the Web


Cool Sites


Webmaster Tips


Virus Warnings
Sports


Ketchikan Links


Top Sports News
Public Records


FAA Accident Reports


NTSB Accident Reports


Court Calendar


Court Records Search


Wanted: Absconders


Sex Offender Reg.


Public Notices
Weather, Webcams


Today's Forecast


KTN Weather Data


AK Weather Map


Ketchikan Webcam


SE AK Webcams


Alaska Webcams


AK Earthquakes


Earthquakes
TV Guide


Ketchikan
Ketchikan Phone Book


Yellow Pages


White Pages
Employment


Employment
Government Links


Local Government


State & National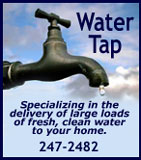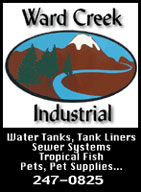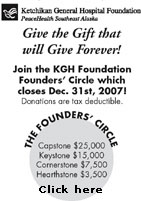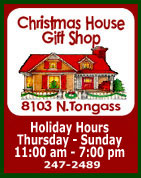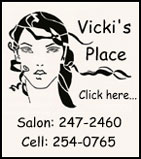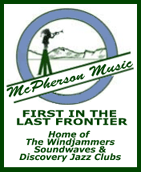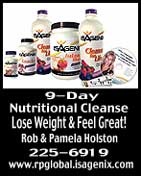 Thursday
January 10, 2008



Submersible Alvin
6th Grade Pilot Crysta Davis and 2nd graders Elsa Snodderly and Ryan
Chastain after their December dive on the Submersible Alvin.
Submersible Alvin Text by Point Higgins 6th Graders Annie Johnson and
Hayley Nichols - The Alvin that we made in our 6th grade Point Higgins classroom is about half the size of the real one. The submersible that we made instead of metal, is made out of cardboard, duct tape, and some paper. Our Alvin has a crane that picks up things, an oxygen tank, and no one can forget the titanium sphere chamber. It can't dive into the depths of 14,764 feet, and it probably can't find the Titanic, but with a little imagination it can.
Front Page Photo by 6th Grader Kage Zink

Alaska: Warmer than normal conditions for much of Alaska in December; Ketchikan cooler than normal - To round out 2007, warmer than normal conditions prevailed for much of Alaska, while the Panhandle was cooler than normal for December. The northwest coast had the strongest positive temperature anomalies with average monthly temperatures more than 6 degrees Fahrenheit above normal. Temperatures in the Panhandle averaged several degrees below normal for the month. Precipitation was generally quite light across the state with most areas experiencing a deficit of snow. The winter solstice occurred on December 21, which is the shortest day of the year in the northern hemisphere.

Ketchikan - December 2007

Cooler than normal weather prevailed in Ketchikan this December. The first week had well below normal temperatures as well as dry conditions. A transition occurred during the second week to a more seasonable pattern, with near normal temperatures and no dry days for the remainder of the month. Liquid water equivalent precipitation totaled 15.3 inches, about an inch and a half above average. Temperatures averaged right around freezing for the month at 32.1 degrees Fahrenheit (3.4 degrees below normal for December). The average high and low temperatures were 35 degrees and 29 degrees, respectively. The highest observed temperature was 44 degrees and occurred on December 15 and again on the 24th. The low for the month was 11 degrees Fahrenheit and was reported on December 3. Heating degree-days were about 100 units more than normal at 1,012 units.

The weather was cooler and drier on average in Juneau this December. The first week was quite cool and without a trace of precipitation. The last three weeks had near or above normal temperatures, with light precipitation. The mean temperature for the month was 27.4 degrees Fahrenheit (1.3 degrees below normal). The average high and low temperatures were 32 degrees and 23 degrees, respectively. On December 23, the high for the month of 43 degrees was observed. On December 3rd and 4th, the low of 0 degrees Fahrenheit was reported. Heating degree-days were slightly above normal, due to the cool temperatures, and totaled 1,159 units. Liquid water equivalent precipitation was 3.75 inches, which is below the normal 5.41 for December. Snowfall was about 8 inches less than normal for the month, with 12.9 inches. For the season to date, the total is about half of normal at 17.4 inches. - More...
Thursday - January 10, 2008

Alaska: Darfur Divestment Bill Would Restrict Investments of Permanent Fund, Other State Funds - Representative Bob Lynn, R-Anchorage, and Rep. Les Gara, D-Anchorage, are prime co-sponsors of a bipartisan bill that would require divestment of the Alaska Permanent Fund and other state retirement funds from corporations that do business with Sudan, and thereby support the continuing genocide in Darfur.

Corporations that provide food, clothing or consumer goods to Sudan are excluded from the bill. So far, about 20 states have passed similar legislation.

"If this genocide were occurring somewhere on the American continent, or someplace in Europe," Lynn said, "would we want to invest Alaska's money with corporations that do business with the perpetrators? I don't think so. Genocide is genocide, whether in Darfur, Africa, or anyplace else."

The United States Senate and House of Representatives, by a unanimous vote on July 23, 2004, declared "that the atrocities unfolding in Darfur, Sudan, are genocide," and the White House agrees.

"Alaskans wouldn't want their government to invest in genocide," said Gara. "Given the thousands of good companies we can invest in, taking a moral stand against the unconscionable won't cost the Permanent Fund a dime." - More...
Thursday - January 10, 2008

Alaska Science: More tales of a changing Alaska By NED ROZELL - After a week at the December meeting of the American Geophysical Union in San Francisco, here are more Alaska-related news items from the notebook:

- In autumn 2007, temperatures north of Alaska over the Arctic Ocean were about 10 degrees Celsius warmer than longtime averages, and in November there was still open water on the Chukchi Sea. "These are most likely the largest temperature anomalies on the globe for autumn," said John Walsh of the International Arctic Research Center during a talk he gave at the conference.

Walsh said that open water on the ocean and the heat it absorbs make the Arctic a real driver of the entire world's increased warmth during autumn and early winter, and that role will only be enhanced if sea ice on top of the globe continues to decline. He also said the open water at the end of summer may have made the region stormier. Because the ice-free zone north of Alaska and Siberia persisted well into autumn, the ocean was able to provide the atmosphere with an extra supply of heat and moisture, the perfect ingredients for storms.

Walsh said increased turbulent weather caused by open water is what climate models predict and what people observed in the Bering Sea region last fall. - More...
Thursday - January 10, 2008

Columns - Commentary

Dave Kiffer: Looking for Sign - It was a couple of days before New Year's and my son and I were standing on the rocks at Bugge Beach.

We were alone. On this day, no one is going to the beach.

The tide is low and the snow is flurrying. I am amused at how the snow on the rocks above the high tide line makes them look like something you'd see in Colorado from 30,000 feet. It is a diorama of the Front Range, only no miniature goats and ski bums.

Liam, of course, is engaged in play and since this is a beach, the play involves thrown rocks.

I'm standing a little ways away so I can't quite make out all the intricacies of his running narration. But it seems to involve someone who is 3,000 years old and is fighting off the incoming tide by lobbing rocks into it. - More...
Thursday - January 10, 2008

Chris Powell: Congress should reclaim power from the Fed - Most of the important public-policy decisions in the country are now being made not in any public forum nor even by elected officials. They are being made in secret by unelected officials -- the Board of Governors of the Federal Reserve System.

While the governors are nominated by the president and appointed by the Senate, that is pretty much where accountability ends, since the governors serve 14-year terms, which is close to the life tenure of federal judges. There is a little more accountability for the board's chairman and vice chairman, who are nominated by the president from among the board's members and appointed by the Senate for four-year terms of leadership. - More...
Thursday - January 10, 2008

Preston MacDougall: Chemical Eye on Winter Roses - If Shakespeare's Juliet had been a modern chemist, she would have told Romeo "that which we call a rose, by any other name would smell as sweet - at ambient temperatures".

It might have killed the mood, but she would have known that at 320 degrees below zero on the Fahrenheit scale - the boiling point of liquid nitrogen - roses don't smell at all. In fact, they are so cold that when hammered with a banana, they shatter like glass. I haven't actually shattered a rose myself, but I have hammered a nail into a wooden board using a banana frozen with liquid nitrogen.

Fortunately for romantics everywhere, that which we call air wasn't liquefied until the late 19th century, by Bavarian refrigeration pioneer Carl von Linde. Linde's name isn't on any of the thermodynamic theories that govern expanding and contracting gases - he taught his students about the Carnot cycle and the Joule-Thompson effect just as we do today. - More...
Thursday - January 10, 2008




AMHS Public Teleconference

The Alaska Department of Transportation and Public Facilities (DOT&PF) announced Monday that it will hold Alaska Marine Highway System public teleconferences Jan. 10 at 2 p.m. concerning Southeast Alaska schedules. On Jan. 11 at 9 a.m. a second teleconference will be held regarding Southwest and Southcentral Alaska schedules.

To participate: Call 1-800-315-6338, use the code 3902 # (pound)

For more information about AMHS' operating plan, proposed vessel deployment and weekly vessel pattern for the Summer 2008, click here.

Ketchikan

Ketchikan Police Report
AK Troopers Daily Dispatch
Today's Forecast
Satellite
Today's Weather Images
Marine Forecasts
Ketchikan Weather Data
Current AK Weather Map

CLASSIFIEDS

Publish ad
Please select the proper category before posting.




CLASSIFIEDS' CATEGORIES

Announcements and
Help Wanted
For Sale / Free Stuff
Garage Sales
Homes / Apts/ Property
Pets
Wanted
Lost & Found
Local Services
Publish your ad

Front Page Archives
January 2008

| | | | | | | |
| --- | --- | --- | --- | --- | --- | --- |
| S | M | T | W | T | F | S |
| | 31 | 01 | 02 | 03 | 04 | 05 |
| 06 | 07 | 08 | 09 | 10 | 11 | 12 |
| 13 | 14 | 15 | 16 | 17 | 18 | 19 |
| 20 | 21 | 22 | 23 | 24 | 25 | 26 |
| 27 | 28 | 29 | 30 | 31 | | |

More Front Page Archives

Viewpoints
Opinions/Letters
Basic Rules

Library Building Project By Charlotte L. Glover - As the unofficial library historian (I would be happy to share my binders full of newspaper clippings, documents, and scrapbooks going back decades with anyone who asks), I wanted to address Linda Auger's concerns as we have been getting a lot of questions about the library building project. - More...
Thursday - January 10, 2008

TLMP By Jim Colier - I see where the Tongass Land Management Plan (TLMP) cost the tax payers $23 million, then it had to be redone again at the tax payers' expense. I see this as mismanagement and someone or ones should be held accountable. - More...
Thursday - January 10, 2008

Marty West's Response To Library Issue By Linda Koons Auger - I believe that the City of Ketchikan owns property off of Forest Avenue (new extension to the north of the Third Avenue Bypass), adjacent to the property of George Lybrand. Why isn't this property being considered for the new location of the Library? - More...
Tuesday PM - January 08, 2008

As firefighters and EMTs... By Jim Hill - December 15th has always been an important date in my life. On December 15, 1980 the West Valley City Fire Department began providing services to a newly formed community in Utah. A few months later I became a member of that department and after a few thousand emergency calls and 21 or so years later, I retired. I left West Valley to accept a position with the Ketchikan Fire Department in Ketchikan, Alaska. Little did I know that the December 15th anniversary date would one day be associated with the needless death of children. - More...
Monday AM - January 07, 2008

Library Location By Marty West - The city owns the land where the new library is set to be built. The present library space will be used to expand the museum. Plans include elevator access from the parking lot below. - More...
Monday AM - January 07, 2008

Sprinklers in the home once more... By David Hull - There has been a bit of misinformation put out there on residential sprinkler systems. First, the sprinkler requirement is not for all new homes, only those where the department cannot get an engine closer than 150 feet. Don't want a sprinkler system in your new home? Build your driveway so the fire department can get an engine within 150 of your door. Done Deal! - More...
Monday AM - January 07, 2008

Her Light Was So Bright By Lois Munch - Bright, bubbly, beautiful...and kind. Beautiful inside and out, and genuinely compassionate of humans and critters alike, Kelly Nausid touched many during her short life. Her ever present smile was infectious, and she was just plain fun to be around. Her zest for life was equally obvious when she waited tables at Salmon Falls during college summers or when encountered on the street. Even the briefest conversation was delightful. - More...
Monday AM - January 07, 2008

Library Area Bus Stop Seating By Charlotte L. Glover - I can certainly understand how people would want a dry area with seating to wait for the bus in front of the library. The city is looking for new seating that would allow a person to wait comfortably for a bus without being so spacious as to provide sleeping space. - More...
Monday AM - January 07, 2008

Replace Library Bus Stop Benches (Please?) By Carol Baines - Someone mentioned the word "bullies" in regard to people complaining that the bus stop benches at the library were removed. I think the bullies are the ones who decided to take harsh action -- without fair warning -- by removing the benches and thereby punishing everyone. - More...
Monday AM - January 07, 2008

Snow driving By Patrick Branco - I wanted to responded to the story by Jessica Peavey called "A Little Snowy Advice for Drivers". Her story reminded me of something my father always used to say "There are only two kinds of drivers, the ones who drive too slow when you are behind them and the idiots who drive too fast". Sadly, few of us are perfect drivers. Dangerous conditions require prudence. Is it prudent to go out on the road, in the dark, in a vehicle poorly suited to the conditions? We each should decide whether a trip to Walmart is worth it. Does the driver of a big SUV with studded tires and 4 wheel drive have the right to pressure less capable vehicles to go behind their safety parameters and driving ability? Clearly not. The law requires that if you have a line of 5 or more vehicles behind you and you are driving under the posted limit, you should safely pull over and allow them to pass. This does not mean that you should bury yourself in a snow bank or inch over onto what barely passes for a shoulder on most of our roads. It means safely. - More...
Monday AM - January 07, 2008

Snow Advice By Kimberly Morton - I would like to say sorry to Jessica and the other drivers out there that have real concerns about the snow and the bad behavior that some drivers have towards them. Though it needs to be known that if you are driving a vehicle with children in it that can't pull out from the side of the road, then it is unsafe for you to be on the road. It amazes me that we live in such a small town and that some people without snow tires or four wheel drive decide to drive anyway. They end up getting stuck and causing many more traffic problems than the drivers that are using their "middle finger". With all the accidents that can happen if your car is not able to get around in the snow, then call a friend and let those that are ready and prepared for the snow do the driving. I have ridden with many people that get scared or nervous during snowy conditions and they are usually the ones that are not prepared. This can lead to serious accidents and even death. - More...
Monday AM - January 07, 2008

Road Rage, Intimidation, Women By Carol Christoffel - Ladies, I am sorry to learn of someone attempting to harass you while driving. I believe that this happens more to females than to males, as a male feels "comfortable" shouting at a young woman, or older woman alone. Often the "mad macho" drivers pick on women because they know that if they did it to another guy they might just be looking at a fist down their throat! "This ties in to the idea of the male superiority vs a respectful treatment of women. Unfortunately there are too many macho drivers out there these days. - More...
Monday AM - January 07, 2008

More Letters/Viewpoints
Webmail your letter or
Email Your Letter To: editor@sitnews.us

---

E-mail your news tips, news
releases & photos to:
editor@sitnews.us

SitNews
Stories in the News
©1999 - 2008
Ketchikan, Alaska

M.C. Kauffman, Webmaster/Editor
webmaster@sitnews.us

In Memory of SitNews' first editor,
Dick Kauffman
1932-2007

Locally owned & operated.
Online since 1999

Articles & photographs that appear in SitNews are protected by copyright and may not be reprinted or distributed without written permission from and payment of required fees to the proper sources.