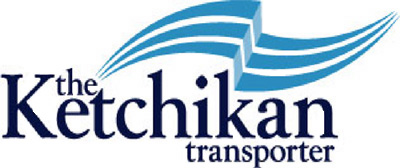 Ketchikan's Premier Airport Shuttle Service
Ketchikan, Alaska
Phone. 907-225-9800
Fax 907-225-9810

ketchikantransporter@kpunet.net

Service Guide
From Your Home, Office or Hotel:
Our vans take you to the airport from your home, office or hotel and bring you back after you land. Quickly and easily reserve your seat and avoid the hassle.
Our vans meet every flight at the Ketchikan International Airport. Look for our Customer Service Representatives in the lobby.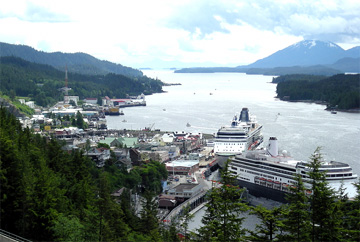 Ketchikan, Alaska
"Winter Blues" Special
The Ketchikan transporter is running a "Winter Blues" special, $23.00 for first person and $10.00 for each additional person. For passengers traveling alone the rate is $18.00. This includes pick up, any luggage and airport ferry fee. These rates are good with city pick ups only and reservations are required.
Please note a minimum 12 hours notice must be provided for a residential pick up. A reservation is not necessary when you are leaving from the airport. However, you may prefer to avoid the time and hassle of paying on-board the van with cash or credit card by making your reservation in advance
The Ketchikan Transporter's goal is to provide you with service that is dependable, reliable, safe and most of all we want to make your ride enjoyable and comfortable. We care about our clients and take pride in exceeding our customer's expectations for customer service.
With many years of transportation experience our professionally trained staff will provide you with a safe, enjoyable ride to and from the airport. Because we take pride in our efforts to provide you with first class service, we are always on time, and looking to be the best, our vehicles are cleaned after every pick up and drop off we make.
So come with us, relax, let us take the worry out of your next travel plans.
Make your reservation by contacting our office at 225-9800 or via email at ketchikantransporter@kpunet.net
We accept cash, check, and all major credit cards.
Phone. 907-225-9800
Fax 907-225-9810
ketchikantransporter@kpunet.net