Contact


Webmail Letters


News Tips


Search Sitnews


Copyright Info


Archives
Today's News


Alaska


Ketchikan


Top Stories


U.S. News


U.S. Politics


Stock Watch


Personal Finance


Science News


US Education News


Parenting News


Seniors News


Medical News


Health News


Fitness


Offbeat News


Online Auction News


Today In History


Product Recalls


Obituaries
Quick News Search


Alaska


Ketchikan


SE Alaska


Alaska News Links
Columns - Articles


Dave Kiffer


Parnassus Reviews


Fish Factor


Chemical Eye On...


Bob Ciminel


Rob Holston


More Columnists
Ketchikan


Our Troops
Historical Ketchikan


June Allen


Dave Kiffer


Louise B. Harrington
Recognition


Match of the Month


Asset Builders
Kid's Corner


Bob Morgan
Ketchikan Arts & Events


Ketchikan Museums


KTN Public Libraryt


Parks & Recreation


Chamber
Lifestyles


Home & Garden


Food & Drink


Arts & Culture


Book Reviews


Movie Reviews


Celebrity Gossip
On the Web


Cool Sites


Webmaster Tips


Virus Warnings
Sports


Ketchikan Links


Top Sports News
Public Records


FAA Accident Reports


NTSB Accident Reports


Court Calendar


Court Records Search


Wanted: Absconders


Sex Offender Reg.


Public Notices
Weather, Webcams


Today's Forecast


KTN Weather Data


AK Weather Map


Ketchikan Webcam


SE AK Webcams


Alaska Webcams


AK Earthquakes


Earthquakes
TV Guide


Ketchikan
Ketchikan Phone Book


Yellow Pages


White Pages
Employment


Employment
Government Links


Local Government


State & National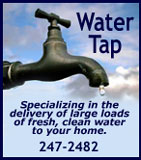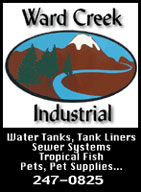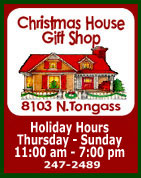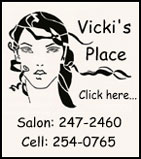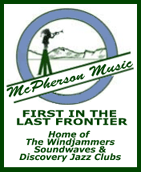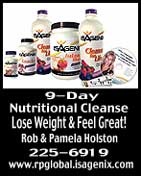 Friday
January 25, 2008



Mohoney Mountain Moon
Front Page Photo by Jim Lewis
Contact: jlewis[at]kpunet.net

Alaska: AMHS clarifies Bellingham route adjustment - Alaska Marine Highway System (AMHS) management on Wednesday cited specific details regarding fiscal responsibility and balancing the needs of Alaskans and the economy relative to proposed schedule adjustments for its Bellingham, Wash., route.

One such factor used by AMHS officials is the costs of operating two mainline vessels, the Columbia and the Malaspina, on the Bellingham run. The 408-foot Malaspina, capable of carrying 499 passengers and 88 vehicles, has weekly expenses of almost a half million dollars and while generates slightly more than 7 million dollars in revenue based on 25.4 weeks of service.

"Removing the Malaspina from the Bellingham run, where it ran at only 50-to-70 percent capacity and resulted in inefficient expenditures of millions of dollars in operating costs, is one example of proving that the system and its management team is truly committed to reviewing all its operations and making bold changes to improve the efficiency and fiscal responsibility of the ferry system," said Dennis Hardy, Deputy Commissioner of Marine Operations for the Department of Transportation and Public Facilities (DOT&PF). "The traffic displaced from the Malaspina will increase the capacity utilization of the Columbia".

The proposed summer ferry schedule calls for moving the Malaspina to Southeast Alaska's Lynn Canal for Juneau, Haines and Skagway. This move also will allow the fast ferry Fairweather to provide more day-boat service to Sitka and Petersburg, an extended service long sought after by residents in the two Southeast Alaska, coastal communities. - More...
Friday - January 25, 2008

Southeast Alaska: Comments due on proposed halibut charter fishing regulations in Southeast Alaska - NOAA Fisheries has proposed regulations limiting the guided sport harvest of Pacific halibut in Southeast Alaska. Comments on the proposed plan, which was released on the last day of 2007, must be received by January 30, 2008.

"The International Pacific Halibut Commission has announced new abundance estimates for halibut in 2008", said Jim Balsiger, Administrator for the Alaska Region of NOAA Fisheries. "The harvest levels are also set. With the 2008 information out, we hope people will take time to review our proposed new regs and make constructive suggestions."

The International Pacific Halibut Commision determines halibut abundance in all areas along the Pacific and Alaska coasts. While the IPHC sets conservative catch limits for the commercial halibut fisheries, the North Pacific Fishery Management Council and NOAA Fisheries have established guideline harvest levels for halibut harvested in the sport charter vessel fisheries in IPHC Areas 2C (Southeast Alaska) and 3A (Central Gulf of Alaska). The guideline harvest levels decrease when halibut abundance drops.

Sport fishermen on charter vessels have exceeded the guideline harvest level in Area 2C (Southeast Alaska) in the past four years (2004 through 2007). - More...
Friday - January 25, 2008

Fish Factor: Alaska fisheries and related jobs big losers if $7M in federal funding cut By Laine Welch - Alaska fisheries and related jobs from Ketchikan to the Yukon will be big losers if more than $7 million in federal funding is cut by Congress.

The looming shortfall took state policy makers by surprise, according to industry watchdog Bob Tkacz. In his "Laws for the Sea," a weekly report on fisheries news before the Alaska legislature, Tkacz said the State had already written the money into its FY09 budget for the fiscal year starting July 1. But Congress didn't complete its work on the federal budget until late December, after Alaska had already completed its spending plan. That means the state didn't account for the federal cuts, and could come up short.

"The latest information we have indicated the cuts will be more severe than we previously thought," John Hilsinger, director of the state Commercial Fisheries Division said in phone interview.

"Right now it looks like we may get total or significant cuts in every grant we receive through NOAA and the Dept. of Commerce."

The shortfall will hit shellfish and groundfish programs especially hard, Hilsinger said.

"Our interaction in the council process, management and research and surveys of Bering Sea crabvirtually our entire scallop research program is on these federal funds that are likely to be cut. Also a big part of our rockfish research and stock assessments surveys," he explained. - More...
Friday - January 25, 2008

Alaska: Alaska Career Ready Regulations Filed - Lieutenant Governor Sean Parnell filed regulations Thursday from the State Board of Education relating to the Alaska Career Ready transitional skills curriculum and assessments. This program represents collaboration between the Department of Education and Early Development and the Department of Labor and Workforce Development, and will provide more workers for Alaska's workforce better suited for skilled or professional careers. Alaska Career Ready is a job skills assessment program that teaches practical, real-life applications necessary for career success. The program includes job profiling, skills assessment, and gap analysis for further instruction.

"Alaskans face many exciting opportunities in our economy in the coming years and we must be prepared to seize those opportunities," said Governor Sarah Palin on Thursday. "The Alaska Career Ready program will help students and job-seeking adults, at no cost to themselves, improve in the foundational skills that are needed to enter many jobs and postsecondary institutions. The program's online assessments and courses can be taken at the participant's own pace, whether it's in school, at home, or at a state job center. Alaska Career Ready shows our students that what they learn is relevant to what they will do in life, as well as equipping adults for the workforce. We can't afford to leave any Alaskans behind." - More...
Friday - January 25, 2008

Alaska: Alaska marmots trump reality TV By NED ROZELL - One million dollars or a summer in the hills chasing Alaska marmots? Not many people have to make this choice, but Aren Gunderson is not like most people.

Aren Gunderson near Galbraith
Lake on Alaska's North Slope.
Photo by James Stone

Gunderson, 27, lives in Fairbanks, in a cabin with no running water. He is tall, athletic, adventurous, and probably would do well on the reality television show Survivor, where contestants test their tenacity and social skills on a tropical island. The last person standing gets $1 million.

Upon the urging of his sister, Rane Cortez of Washington D.C., Gunderson, a student working on a master's degree from the University of Alaska Fairbanks, made an audition video for the producers of Survivor. In his three-minute film, the shaggy-haired Gunderson is seen dog mushing and, with his snow-covered outhouse as a backdrop, ranting as to why he needs a million dollars.

He mailed the tape to Seattle and went on with his life as an Alaska graduate student who wears Carhartts and does fieldwork in some of the most incredible alpine country on Earth.

A few months later came a surprise call from a casting agent - Survivor wanted him. The commitment was three months, including 60 days of sequestering in an unknown location if he left the island early. The opportunity caught him a bit off-guard.

"I was in a spot," he said.

The problem was that Gunderson studies the mysterious Alaska marmot, a creature the size of a chubby house cat that haunts Alaska mountaintops in the Brooks Range and a few other spots north of the Yukon River. Survivor wanted him mid-June to mid-August. Alaska marmots hibernate for nine months; the only time they show themselves is from June to September.

"It was definitely a dilemma," he said. "I had to decide whether to forgo my thesis for a season or not." - More...
Friday - January 25, 2008




Ketchikan

Ketchikan Police Report
AK Troopers Daily Dispatch
Today's Forecast
Satellite
Today's Weather Images
Marine Forecasts
Ketchikan Weather Data
Current AK Weather Map

CLASSIFIEDS

Publish ad
Please select the proper category before posting.




CLASSIFIEDS' CATEGORIES

Announcements and
Help Wanted
For Sale / Free Stuff
Garage Sales
Homes / Apts/ Property
Pets
Wanted
Lost & Found
Local Services
Publish your ad

Front Page Archives
January 2008

| | | | | | | |
| --- | --- | --- | --- | --- | --- | --- |
| S | M | T | W | T | F | S |
| | 31 | 01 | 02 | 03 | 04 | 05 |
| 06 | 07 | 08 | 09 | 10 | 11 | 12 |
| 13 | 14 | 15 | 16 | 17 | 18 | 19 |
| 20 | 21 | 22 | 23 | 24 | 25 | 26 |
| 27 | 28 | 29 | 30 | 31 | | |

More Front Page Archives

Viewpoints
Opinions/Letters
Basic Rules

Ketchikan Indian Community Enrollment By Charles Edwardson - There needs to be tribal member involvement in discussions such as ennoblement. Ketchikan Indian Community (KIC) has been designated an IRA tribe and by definition is a non-traditional tribe. But when founded KIC adopted a constitution that was ratified by the Secretary of the Interior. In that constitution, lineal descendants at the time of the adoption and one year after that were and are the only people with the (right) to be a KIC member. - More...
Wednesday - January 23, 2008

Deer Mountain Fireworks By Diane Willard - Thank you to the folks for the wonderful New Year's Deer Mountain Fireworks!! - More...
Wednesday - January 23, 2008

Selling KPU Phone??? By Charles Edwardson - Ketchikan, and the people who choose to live here, have made many sacrifices and endured many trials and much tribulation in the past decades. All in an effort to preserve and protect a safe place for our families to call home. - More...
Tuesday PM - January 22, 2008

KPU Rate Hike By Dan McQueen - I'm sure there are others that were here in the 1980's that remember when Ketchikan Public Utilities tried making all 3 departments run off the income of the Electric Division. The fish plants all put in generators and sold the excess back to KPU. Terry Gardiner and others started IRATE. - More...
Tuesday PM - January 22, 2008

Gas Refinery just for Alaskans By Don Hoff Jr. - All the talk to export Alaska natural gas line to the lower 48 via Canada is open for debate. I don't understand why one would export crude oil or natural gas out of the State of Alaska at wholesale prices and then buy it back at a premium prices? The price of a barrel of oil at about $100.00 a barrel and profits to Alaska are in the billions. Alaskans are paying over $3.25 a gallon at the gas pumps. Why don't we build a gas refinery in Alaska to provide cheap fuel just for Alaskans? One large oil and gas refinery can not cost that much to construct, considering the price of oil and gas being sold today. - More...
Tuesday PM - January 22, 2008

KIC Election: Proposition 1 By Kathleen Yarr Svenson - KIC Tribal Members: Have you ever been told you re deactivated when you ve attempted to access medical services at the KIC Clinic? It gets worse. You may find yourself disenrolled entirely from KIC-- without your knowledge nor your consent. - More..
Tuesday PM - January 22, 2008

A community library By Lindsey Bolling - In response to the library comment by Mr. Robert Warner, I believe that there are many points that can be refuted. The first point that I feel is incorrect is the internet issue. The internet is a very new thing to the library especially when considering how for a few thousand years there was not the world wide web. The main attraction, I believe is not for the internet. - More...
Tuesday PM - January 22, 2008

Slowing Down Speeders By Michael Nelson - Greetings from the South Pacific. My vote is for the KPD. They have good officers there and can no doubt rein in those who think that the speed limit does not apply to them. A few visits to Trial Courts Ketchikan and a letter from the insurance company with "new rates" are always attention getters for those with lead lined shoes. - More...
Tuesday PM - January 22, 2008

Fireworks on Deer Mountain By Marie- Jeanne Cadle - Thank you very much to whomever provided the beautiful fireworks display Saturday night from Deer Mountain. You couldn't have picked a more beautiful evening for it. - More...
Tuesday PM - January 22, 2008

Reduced Ferry Service By Nancy York - I am disappointed because the Alaska Marine Highway will be reducing the number of ships making the Southeast rounds. I love visiting southeast Alaska, especially Ketchikan. I had plans to visit Ketchikan all summer long with my camper. However, a ticketing agent from Alaska Marine Highway told me to schedule early and make a reservation due to the reduced ferry service. I do not want to follow such a rigid schedule when I am on vacation and would rather board the ship as a standby. If I get lucky choosing the standby option then I will stay in Ketchikan for 3 months, spend my money at your campgrounds and RV park, and no doubt spend my money at your supermarkets, knick-knack shops, restaurants, and other tourist related activities (of course, not those jewelry shops... no-o-o, never at the jewelry shops...). I am fully aware of the safety issues involved in repairing an AMH ship, after all, safety is the issue for Marine Highway public transportation. - More...
Tuesday PM - January 22, 2008

Guard Island Heritage Display By Rob Holston - I would like to extend our appreciation to Chester and Lee Ann Ginter of Sears in the Plaza Mall for hosting our display for Guard Island Heritage, Inc. Chester and Lee Ann are lifetime members of Guard Island Heritage, Inc. and attended the circumnavigation of the lighthouse meeting in the summer of '06. - More...
Tuesday PM - January 22, 2008

More Letters/Viewpoints
Webmail your letter or
Email Your Letter To: editor@sitnews.us

---

E-mail your news tips, news
releases & photos to:
editor@sitnews.us

SitNews
Stories in the News
©1999 - 2008
Ketchikan, Alaska

M.C. Kauffman, Webmaster/Editor, &
Graphic Designer
webmaster@sitnews.us

In Memory of SitNews' first editor,
Dick Kauffman
1932-2007

Locally owned & operated.
Online since 1999

Articles & photographs that appear in SitNews are protected by copyright and may not be reprinted or distributed without written permission from and payment of required fees to the proper sources.