Contact


Webmail Letters


News Tips


Search Sitnews


Copyright Info


Archives
Today's News


Alaska


Ketchikan


Top Stories


U.S. News


U.S. Politics


Stock Watch


Personal Finance


Science News


US Education News


Parenting News


Seniors News


Medical News


Health News


Fitness


Offbeat News


Online Auction News


Today In History


Product Recalls


Obituaries
Quick News Search


Alaska


Ketchikan


SE Alaska


Alaska News Links
Columns - Articles


Dave Kiffer


Parnassus Reviews


Fish Factor


Chemical Eye On...


Bob Ciminel


Rob Holston


More Columnists
Ketchikan


Our Troops
Historical Ketchikan


June Allen


Dave Kiffer


Louise B. Harrington
Recognition


Match of the Month


Asset Builders
Kid's Corner


Bob Morgan
Ketchikan Arts & Events


Ketchikan Museums


KTN Public Libraryt


Parks & Recreation


Chamber
Lifestyles


Home & Garden


Food & Drink


Arts & Culture


Book Reviews


Movie Reviews


Celebrity Gossip
On the Web


Cool Sites


Webmaster Tips


Virus Warnings
Sports


Ketchikan Links


Top Sports News
Public Records


FAA Accident Reports


NTSB Accident Reports


Court Calendar


Court Records Search


Wanted: Absconders


Sex Offender Reg.


Public Notices
Weather, Webcams


Today's Forecast


KTN Weather Data


AK Weather Map


Ketchikan Webcam


SE AK Webcams


Alaska Webcams


AK Earthquakes


Earthquakes
TV Guide


Ketchikan
Ketchikan Phone Book


Yellow Pages


White Pages
Employment


Employment
Government Links


Local Government


State & National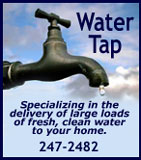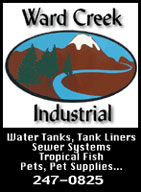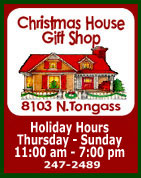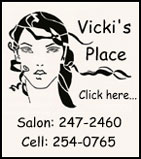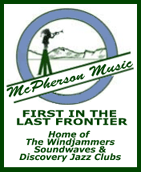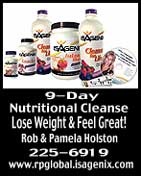 Saturday
January 26, 2008



Ketchikan
Front Page Photo by Carl Thompson

Southeast Alaska: Forest Service releases the new Tongass National Forest plan By M.C. Kauffman - More than 3 million acres in Alaska's Tongass National Forest, the largest in the country at nearly 17 million acres, will be opened to logging, mining and road building under the new 2008 Tongass Land Management Plan released Friday.

Alaska Regional Forester Denny Bschor signing the Record of Decision (ROD) Friday approving the 2008 Tongass National Forest Land Management Plan Amendment
Photograph courtesy USFS

The revised management plan for this southeast Alaska forest would leave about 3.4 million acres open to logging and other development, including about 2.4 million acres that are now remote and roadless. About 663,000 acres are in areas considered most valuable for timber production.

The process of developing and revising the Forest Plan has been ongoing since the 1980s. The cost of the plan and subsequent amendments is estimated to be nearly $25 million. Compliance with the National Environmental Policy Act and other federal laws, including response to appeals and litigation, represents a large portion of this dollar figure.

Thirty-three appeals and five lawsuits challenged the 1997 TLMP. The Forest Plan released Friday responds to the 9th Circuit Court of Appeals' decision in 2005, which concluded the 1997 Forest Plan violated federal law. The amended plan adds 90,000 acres to old growth reserves and protects 47,000 acres of land most vulnerable to development. The amended plan, along with the final environmental impact statement and the record of decision, will be published in the Federal Register next month.

Alaska Regional Forester Denny Bschor signed the Record of Decision (ROD) Friday approving the 2008 Tongass National Forest Land Management Plan Amendment, and selected Alternative 6 with modifications noted in the ROD for the amended plan. The goals of the Amendment are to sustain the diversity and health of the forest, provide livelihoods and subsistence for its residents and ensure a source of recreation and solitude. The Amendment was completed in response to the Forest's own five-year plan review, and a Ninth Circuit Court decision in 2005.

One important element of the Plan that many communities, industries and groups have been anticipating is the amount of timber the forest can sell over the life of this Plan. The allowable sale quantity, or ASQ, in the Amendment remains generally unchanged from the 1997 Plan at approximately 267 million board feet a year over the 10 years, with some possible additional opportunities through more intensive management of second growth according to information provided by the Forest Service.

Alaska Regional Forester Denny Bschor said, "There may be disappointment that the ASQ [allowable sale quantity] hasn't increased or diminished, depending on your viewpoint." Bschor said, "What is significant in the amended plan however, is our commitment to the State of Alaska to provide an economic timber sale program which will allow the current industry to stabilize, and for an integrated timber industry to become established. That commitment will be formalized through agreements with the State, establishing a framework for us to work together into the future."

Bschor said that Friday's decision is the result of a new collaborative approach to managing the nation's largest temperate rainforest.Bschor said one of the most significant partnerships is with the State of Alaska, as evidenced by a shared vision statement signed by Governor Sarah Palin and Forest Service Chief Abigail R. Kimbell. The statement establishes a vision for sustainability of the Tongass and Southeast Alaska's communities in a coordinated effort to improve and promote natural resource management.

The Amended Forest Plan contains noteworthy changes to the 1997 Plan, including:

adding 90,000 acres to old growth reserves;
maintaining protection for goshawk nests;
expanding geologic special interest areas to protect 47,000 acres of karst lands most vulnerable to development;
adding a goal to consult with Native Alaskan Tribes to protect and maintain sacred sites across the forest;
moving several areas into the semi-remote recreation land category to address public concerns.

Governor Sarah Palin on Friday congratulated the U.S. Department of Agriculture Forest Service on finalizing a management plan for the Tongass National Forest. The Governor also joined Forest Service Chief Abigail Kimbell in signing a 'shared vision statement' which establishes a plan for sustainability of the Tongass and Southeast Alaska's communities.

"This is a tremendous step toward having a sustainable, integrated timber industry," said Governor Palin. "Speaking now with one voice, we remain committed to responsible development that protects the diversity and health of the forest's wildlife while sustaining jobs and subsistence for residents of Southeast Alaska."

In a prepared statement Palin said as the planning phase of the process is completed, the State and Forest Service will shift their collective efforts to Forest Plan implementation. The State will continue to play an important role in this process and will have staff working with the Forest Service to begin putting the new Forest Plan to work on the ground. This process will emphasize both the conservation and economic timber aspects of the plan, the two central strategies that must work together to have a successful outcome.

Senator Ted Stevens (R-Alaska) also praised the Forest Service's efforts to bring finality to the planning process and move toward implementation, which Stevens says is essential to the continuation of Alaska's timber industry.

"My staff and I received the plan today [Friday] and though we are still reviewing all the documents, it appears consistent with a previous briefing I received from the Forest Service," said Senator Stevens. "After the briefing, I believed the plan was a step in the right direction, toward an efficient, integrated, and viable timber industry in Southeast Alaska. However, I am withholding final judgment until we complete our review and hear from the timber industry on the plan's effectiveness."

In a prepared statement the Southeast Alaska Conservation Council (SEACC) said, "This 'phased' plan gives some breathing room for people to work together and find a common solution. It shows the Forest Service recognizes there are valuable places our communities depend on for a wide range of uses. Much of Bostwick Inlet was removed from logging, and the plan will delay logging in important places like the Cleveland Peninsula, much of Upper Tenakee Inlet, and Port Houghton."

The Southeast Alaska Conservation Council notes that there is still work to be done to achieve a long-term balance of healthy and diverse communities, vibrant economies, and protection and responsible use of our forest home.

SEACC, a coalition of 16 volunteer citizen organizations based in 13 Southeast Alaskan communities, said they will continue to work with the Forest Service and other stakeholders on ways to protect resources and Southeast's way of life. "We hope to work toward a better balance, which includes forest restoration, small-scale timber sales that work for Southeast Alaska, and the ever-growing interest in recreation and tourism opportunities."

While supporters say opening up up more than 3 million acres in Alaska's Tongass National Forest to logging, mining and road building will revive Alaska's timber industry, some environmentalists fear this will devastate the forest.

According to Environment News Service (ENS), conservationists from across the country are indignant that roads will be punched through some of the nation's last, best roadless areas to allow private corporations to log America's public lands.

Gregory Vickrey with the Ketchikan-based Tongass Conservation Society said, "All over the Tongass there are roadless wildlands that local people and visitors hold dear, jeopardized by this new plan."

Vickrey said, "These are special places critical to the region's incredible fish, deer and other wildlife, world-famous recreational opportunities, cherished subsistence practices, and the businesses and jobs that depend on the region's natural treasures. These are the very things that make Southeast Alaskans most want to live here."

"The Tongass is the crown jewel of our nation's roadless wildlands," said Trish Rolfe at Alaska Sierra Club. "Wild salmon, bears, eagles, and wolves thrive there among moss-draped ancient trees, along crystalline fjords and untamed rivers. It has nine million acres of roadless areas that lack permanent protection. The Bush administration has just put some of the best of them on the chopping block." - More...
Saturday - January 26, 2008




Ketchikan

Ketchikan Police Report
AK Troopers Daily Dispatch
Today's Forecast
Satellite
Today's Weather Images
Marine Forecasts
Ketchikan Weather Data
Current AK Weather Map

CLASSIFIEDS

Publish ad
Please select the proper category before posting.




CLASSIFIEDS' CATEGORIES

Announcements and
Help Wanted
For Sale / Free Stuff
Garage Sales
Homes / Apts/ Property
Pets
Wanted
Lost & Found
Local Services
Publish your ad

Front Page Archives
January 2008

| | | | | | | |
| --- | --- | --- | --- | --- | --- | --- |
| S | M | T | W | T | F | S |
| | 31 | 01 | 02 | 03 | 04 | 05 |
| 06 | 07 | 08 | 09 | 10 | 11 | 12 |
| 13 | 14 | 15 | 16 | 17 | 18 | 19 |
| 20 | 21 | 22 | 23 | 24 | 25 | 26 |
| 27 | 28 | 29 | 30 | 31 | | |

More Front Page Archives

Viewpoints
Opinions/Letters
Basic Rules

TRASHING WILL NOT STOP ABSENT ENFORCEMENT By Pete Ellis - The continued pleas of Cegelske to stop trashing our highway areas go unanswered and unresolved. Needed is a strict and diligent enforcement effort with hidden camera monitors, well planned and co-ordinated patrols and much higher maximum fine levels to severely punish those who transgress. - More...
Saturday PM - January 26, 2008

Alaska Marine Highway By Mike Moyer - Our Governor and other South Central politicians are showing their true colors and their appointees at the AMHS are parroting their line. Now they are trying to make Alaskans think THEY are the only ones fiscally responsible. Does that mean that the public is irresponsible because we want a Marine Highway System that will provide inexpensive, efficient, safe, and FREQUENT public transportation between our communities and the lower 48? - More...
Saturday PM - January 26, 2008

WILL IT NEVER STOP By Jerry Cegelske - I don't know how you react when someone comes onto your property and dumps their trash for you to clean up, but it happens frequently in Ketchikan and it is often on property owned by the Borough. The landfill challenged individuals that are too selfish to take care of their trash want the taxpayers of the Borough to clean up after them, while putting people at risk with hazardous materials. - More...
Saturday - January 26, 2008

Proposed halibut charter fishing regulations By Ron Moyer - I would like to clarify some hidden issues related to Friday's article. Every lodge owner and most charter fishermen are opposed to this.

The board has two options available to them. The four fish annual limit which they are proposing will in reality put the majority of lodges in area 2C (Southeast) out of business within two years. A 50% reduction in our limits will send most anglers to British Columbia or further north in Alaska, anywhere but SE Alaska. Remember this limit only applies to area 2C. - More...
Saturday - January 26, 2008

Our Only Highway: The Alaska Marine Highway By Jerilyn Lester - Since coming to Southeast Alaska in 1984, I have seen the government of this state do some bone-head things; but to cut your nose off to spite your face by cutting one of the only ways we have to get to the lower 48 is really stupid!! I take that ferry - and to only have one of the most profitable runs on the Ferry system is really dumb. THIS IS THE HIGHWAY SYSTEM FOR THE ISLANDS OF THE SOUTHEAST OF ALASKA!!!! DO YOU NOT UNDERSTAND THAT?? - More...
Saturday - January 26, 2008

Ketchikan Indian Community Enrollment By Charles Edwardson - There needs to be tribal member involvement in discussions such as ennoblement. Ketchikan Indian Community (KIC) has been designated an IRA tribe and by definition is a non-traditional tribe. But when founded KIC adopted a constitution that was ratified by the Secretary of the Interior. In that constitution, lineal descendants at the time of the adoption and one year after that were and are the only people with the (right) to be a KIC member. - More...
Wednesday - January 23, 2008

Deer Mountain Fireworks By Diane Willard - Thank you to the folks for the wonderful New Year's Deer Mountain Fireworks!! - More...
Wednesday - January 23, 2008

Selling KPU Phone??? By Charles Edwardson - Ketchikan, and the people who choose to live here, have made many sacrifices and endured many trials and much tribulation in the past decades. All in an effort to preserve and protect a safe place for our families to call home. - More...
Tuesday PM - January 22, 2008

KPU Rate Hike By Dan McQueen - I'm sure there are others that were here in the 1980's that remember when Ketchikan Public Utilities tried making all 3 departments run off the income of the Electric Division. The fish plants all put in generators and sold the excess back to KPU. Terry Gardiner and others started IRATE. - More...
Tuesday PM - January 22, 2008

Gas Refinery just for Alaskans By Don Hoff Jr. - All the talk to export Alaska natural gas line to the lower 48 via Canada is open for debate. I don't understand why one would export crude oil or natural gas out of the State of Alaska at wholesale prices and then buy it back at a premium prices? The price of a barrel of oil at about $100.00 a barrel and profits to Alaska are in the billions. Alaskans are paying over $3.25 a gallon at the gas pumps. Why don't we build a gas refinery in Alaska to provide cheap fuel just for Alaskans? One large oil and gas refinery can not cost that much to construct, considering the price of oil and gas being sold today. - More...
Tuesday PM - January 22, 2008

KIC Election: Proposition 1 By Kathleen Yarr Svenson - KIC Tribal Members: Have you ever been told you re deactivated when you ve attempted to access medical services at the KIC Clinic? It gets worse. You may find yourself disenrolled entirely from KIC-- without your knowledge nor your consent. - More..
Tuesday PM - January 22, 2008

A community library By Lindsey Bolling - In response to the library comment by Mr. Robert Warner, I believe that there are many points that can be refuted. The first point that I feel is incorrect is the internet issue. The internet is a very new thing to the library especially when considering how for a few thousand years there was not the world wide web. The main attraction, I believe is not for the internet. - More...
Tuesday PM - January 22, 2008

Slowing Down Speeders By Michael Nelson - Greetings from the South Pacific. My vote is for the KPD. They have good officers there and can no doubt rein in those who think that the speed limit does not apply to them. A few visits to Trial Courts Ketchikan and a letter from the insurance company with "new rates" are always attention getters for those with lead lined shoes. - More...
Tuesday PM - January 22, 2008

Fireworks on Deer Mountain By Marie- Jeanne Cadle - Thank you very much to whomever provided the beautiful fireworks display Saturday night from Deer Mountain. You couldn't have picked a more beautiful evening for it. - More...
Tuesday PM - January 22, 2008

Reduced Ferry Service By Nancy York - I am disappointed because the Alaska Marine Highway will be reducing the number of ships making the Southeast rounds. I love visiting southeast Alaska, especially Ketchikan. I had plans to visit Ketchikan all summer long with my camper. However, a ticketing agent from Alaska Marine Highway told me to schedule early and make a reservation due to the reduced ferry service. I do not want to follow such a rigid schedule when I am on vacation and would rather board the ship as a standby. If I get lucky choosing the standby option then I will stay in Ketchikan for 3 months, spend my money at your campgrounds and RV park, and no doubt spend my money at your supermarkets, knick-knack shops, restaurants, and other tourist related activities (of course, not those jewelry shops... no-o-o, never at the jewelry shops...). I am fully aware of the safety issues involved in repairing an AMH ship, after all, safety is the issue for Marine Highway public transportation. - More...
Tuesday PM - January 22, 2008

Guard Island Heritage Display By Rob Holston - I would like to extend our appreciation to Chester and Lee Ann Ginter of Sears in the Plaza Mall for hosting our display for Guard Island Heritage, Inc. Chester and Lee Ann are lifetime members of Guard Island Heritage, Inc. and attended the circumnavigation of the lighthouse meeting in the summer of '06. - More...
Tuesday PM - January 22, 2008

More Letters/Viewpoints
Webmail your letter or
Email Your Letter To: editor@sitnews.us

---

E-mail your news tips, news
releases & photos to:
editor@sitnews.us

SitNews
Stories in the News
©1999 - 2008
Ketchikan, Alaska

M.C. Kauffman, Webmaster/Editor, &
Graphic Designer
webmaster@sitnews.us

In Memory of SitNews' first editor,
Dick Kauffman
1932-2007

Locally owned & operated.
Online since 1999

Articles & photographs that appear in SitNews are protected by copyright and may not be reprinted or distributed without written permission from and payment of required fees to the proper sources.